Liverpool defender Martin Skrtel signed a new three-year deal on Friday, and Liverpool supporters were torn on the announcement.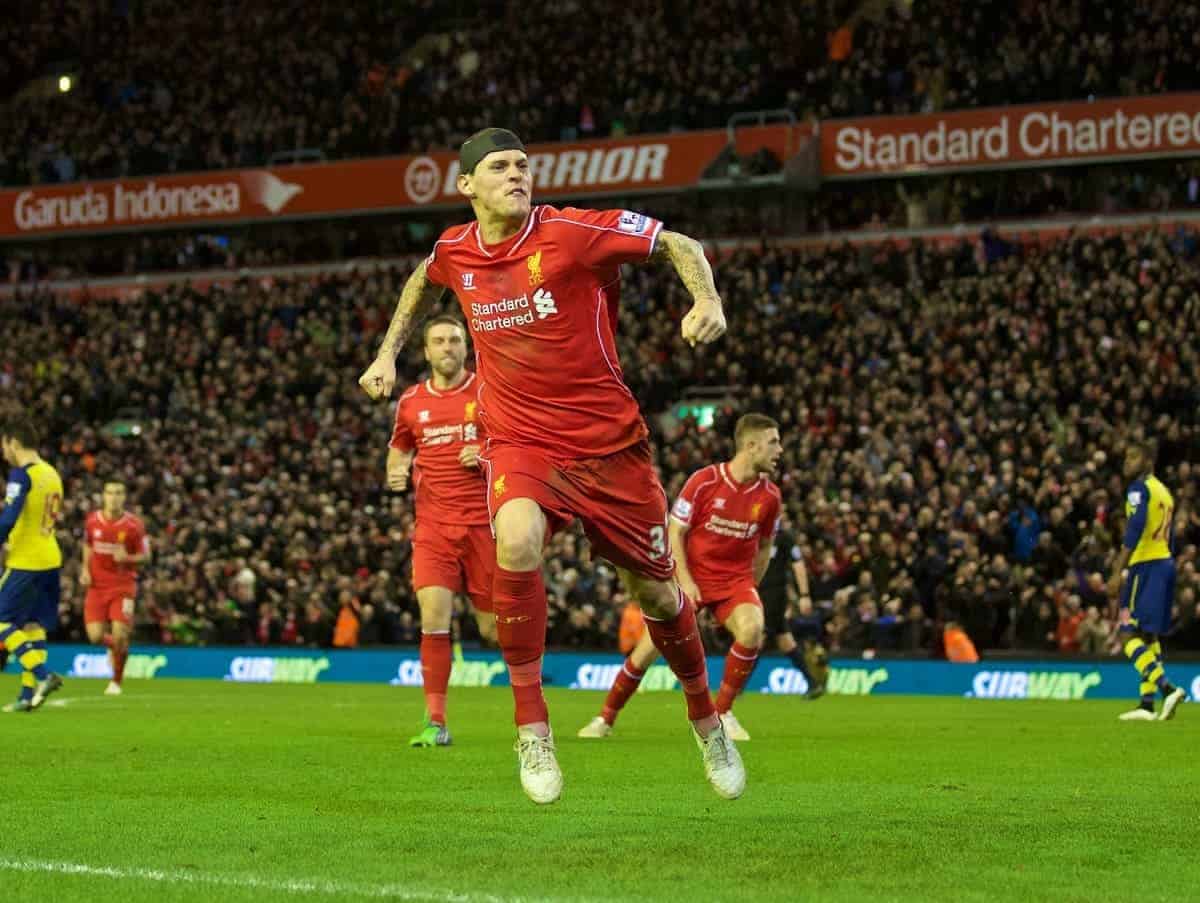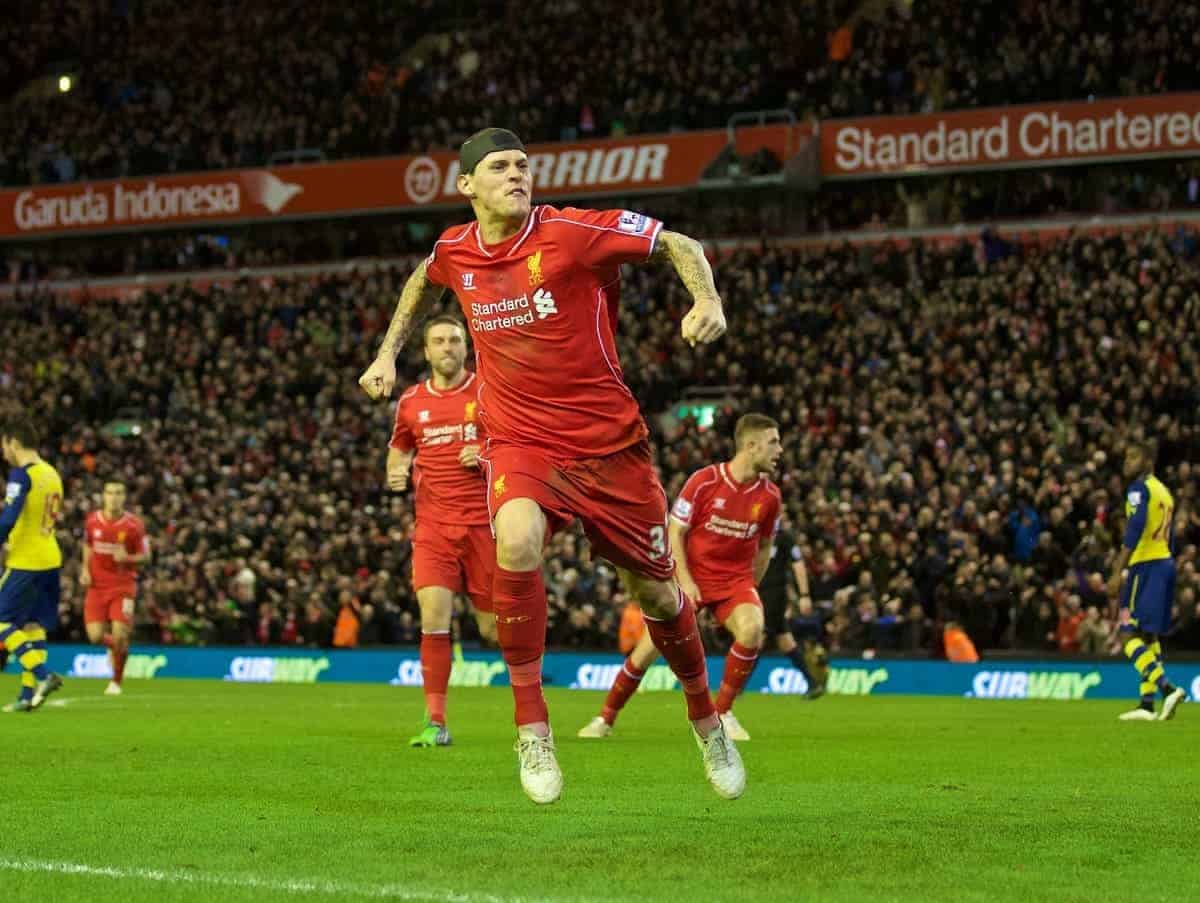 The news that Martin Skrtel has signed a new three-year deal to remain at Liverpool is another arguably positive step forward for the Reds in their attempts to build for 2015/16.
Skrtel, 30, had one year left on his current deal, and manager Brendan Rodgers will be pleased to hold on to one of his defensive stalwarts.
The decision to renew the Slovak's terms were not so unanimously praised by supporters, however.
Here's the best of the reaction from social media.
Delighted Skrtel has signed a new contract and what

— andy (@_AndyLFC) July 10, 2015
Martin Skrtel my favourite CB. good news #YNWA

— ZOZA???? (@CrossBoarder_) July 10, 2015

https://twitter.com/Steve_bott/status/619540857339936768

So many positive with what Liverpool have done and then we make martin skrtel our third highest paid player

— jamie (@jamiegreer94) July 10, 2015
Nice to see Skrtel sign a new long term deal at the club. One of the first names on the team sheet and deservedly so. #LFC #YNWA

— Aiden Carter (@AidenCarter1993) July 10, 2015
Skrtel signing is good news, as much as he does need to be improved upon. Much needed consistency w/ contract signings recently.

— Colin Spreag (@ColinSpreag) July 10, 2015
"SKRTEL NEW CONTRACT, SKRTEL NEW CONTRACT", transfer commitee bashed their fists on the big wooden table of the Evil Inc. headquarters.

— Paul (@Kolology) July 10, 2015
It's no coincidence that our worst defensive seasons have come when Skrtel has been playing regularly in defence

— Ammar (@ammarlfc_) July 10, 2015
Upgrading on Martin Skrtel should have been one of Liverpool's priorities this summer. A new contract seemingly puts paid to that…#LFC

— Jack Lusby (@jacklusby_) July 10, 2015
Skrtel has signed a new contract with #LFC pic.twitter.com/XXouw2Ca8j

— Billy Liddell (@Liddellpool) July 10, 2015
Skrtel is loyal & I'm ok with him signing just about. Saying that he is nowhere near as good as some make out. Ok in a bar fight I guess.

— Emre couldn't, now we have a new Keita to success (@chizzckh) July 10, 2015
I've nothing against Skrtel signing a new deal. Can only make so many changes in one summer, he's far from a priority to ship out

— Conor Freel (@ConorFreel) July 10, 2015

https://twitter.com/shitebag_/status/619538303801511936
https://twitter.com/shitebag_/status/619538614125481984

Surprised how many people seem to rate Skrtel.

— Albie/Adama/Chirivella Ultra (@guydrinkel) July 10, 2015
Fair play to Skrtel. It's amazing what a shaved head & tattoos can do for your reputation.

— Jason Roberts (@Ja5onRoberts) July 10, 2015

https://twitter.com/NemosBubble/status/619541137607495680

I hope Skrtel has a season like the one before last and starts scoring from corners a free kicks again.

— Tony Boyham (@TBoyham) July 10, 2015

https://twitter.com/Ryanbabel/status/619543403173298176
https://twitter.com/RiskiFitraF/status/619543093205794816