Following comments claming Liverpool's decreasing support in Asia, Henry Jackson feels the Reds are lacking both global stars and success.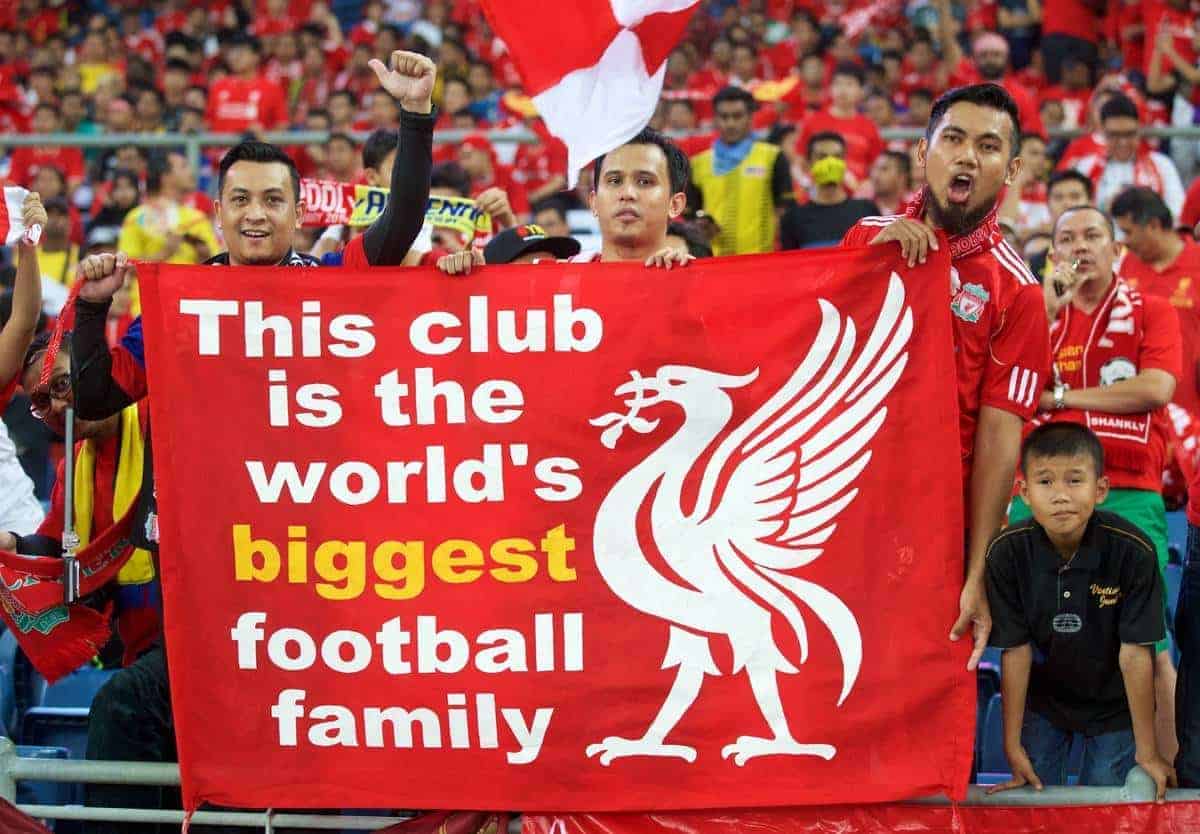 On Wednesday, Andrew Doh, co-promoter of the Malaysia leg of the Reds' pre-season tour, blamed the loss of Steven Gerrard and Raheem Sterling for Liverpool's lack of support in their 1-1 draw against a Malaysia XI on 24th July.
There was a crowd of roughly 50,000 who watched that game- admittedly still a pretty respectable attendance- in comparison to 80,000 for the same game in 2013, which Doh put down to a couple of factors.
"After Steven Gerrard's departure, the attendance certainly dropped as most fans wanted to see him and Sterling as well," he said.
"Based on the feedback we received, last season's performance also contributed. If they can get some big names in, some players who are more prominent, they will become more popular again."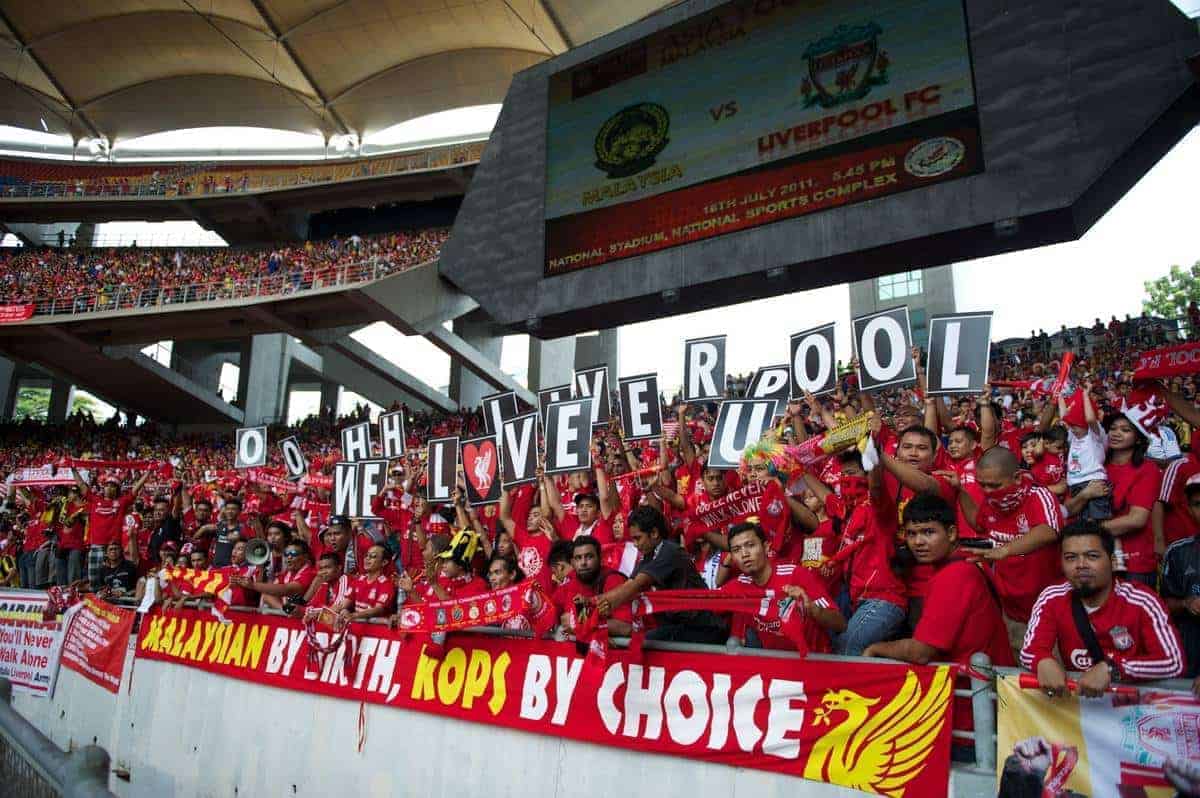 The Liverpool Echo's James Pearce expressed similar concerns following Liverpool's friendly with the Thai All Stars earlier this month.
"Rafa Benitez's Liverpool played in front of a full house at the Rajamangala in 2009 and there were 45,000 there in 2013 when Rodgers' side beat the All Stars 3-0. This time that figure was somewhere between 25,000 and 30,000," he stated.
"It was a similar story at other events across the city and at the team hotel – hundreds rather than thousands packing in to catch a glimpse of their heroes.
"Only around 1,500 fans watched open training 24 hours before the match – there were 10 times that amount two years ago."
As much as some Liverpool supporters may not like to accept it, there is definite truth in both Doh and Pearce's remarks, with a lack of star names and trophies becoming an issue for the club.
Lack of world-class talent
The loss of Gerrard may not have been felt on the pitch as much as it would have done five or six years ago, but off the field he remains a huge attraction.
The 35-year-old has been the face of Liverpool Football Club for over a decade, and his exit was always going to hurt the club in terms of their commercial appeal.
Sterling is clearly not in Gerrard's league right now, but he is still a big draw to many supporters and is someone with the potential to become a world-class, global name.
Perhaps the only current Reds player to fall into that top category is Philippe Coutinho, but he wasn't even on the tour because of his extended summer break following Copa America.
The 23-year-old is now arguably the most popular Liverpool player in the Far East, so him not being there can't have helped in terms of bringing in the crowds.
Liverpool's big-name departures since 2009:
– 2015: Steven Gerrard & Raheem Sterling
– 2014: Luis Suarez & Pepe Reina
– 2012: Dirk Kuyt & Maxi Rodriguez
– 2011: Fernando Torres
– 2010: Javier Mascherano
– 2009: Xabi Alonso
Star-studded rivals
There is a real threat that up-and coming-generations of fans abroad, and in Britain for that matter, will see Liverpool's rivals as a more appealing team to support, due largely to the amount of household names in their ranks.
There are many football fans in Asia who will support a team solely because of one single player; Gerrard's brilliance has certainly played a big part in Liverpool's popularity in the Far East, for example.
Unfortunately, the Reds just don't have those enormous names now, and aren't in the same league as their top-four rivals in that respect.
Chelsea have one of the world's top five players in Eden Hazard, while Cesc Fabregas, Diego Costa and Radamel Falcao are all genuine world stars.
Man United, for all their recent struggles since Sir Alex Ferguson's retirement, remain one of the world's most powerful sports teams, with an abundance of star quality from Wayne Rooney to Bastian Schweinsteiger.
Their local rivals Man City are also brimming with faces known the world over, with Vincent Kompany, Yaya Toure, David Silva and Sergio Aguero all huge international names over the last five years or so.
Arsenal have two genuinely world-class footballers in Alexis Sanchez and Mesut Ozil, and are in a position financially where they will only sign equally big names in the next few years.
Which Liverpool players are really worthy of a mention alongside this company? Coutinho at a push, and possibly Daniel Sturridge.
No silverware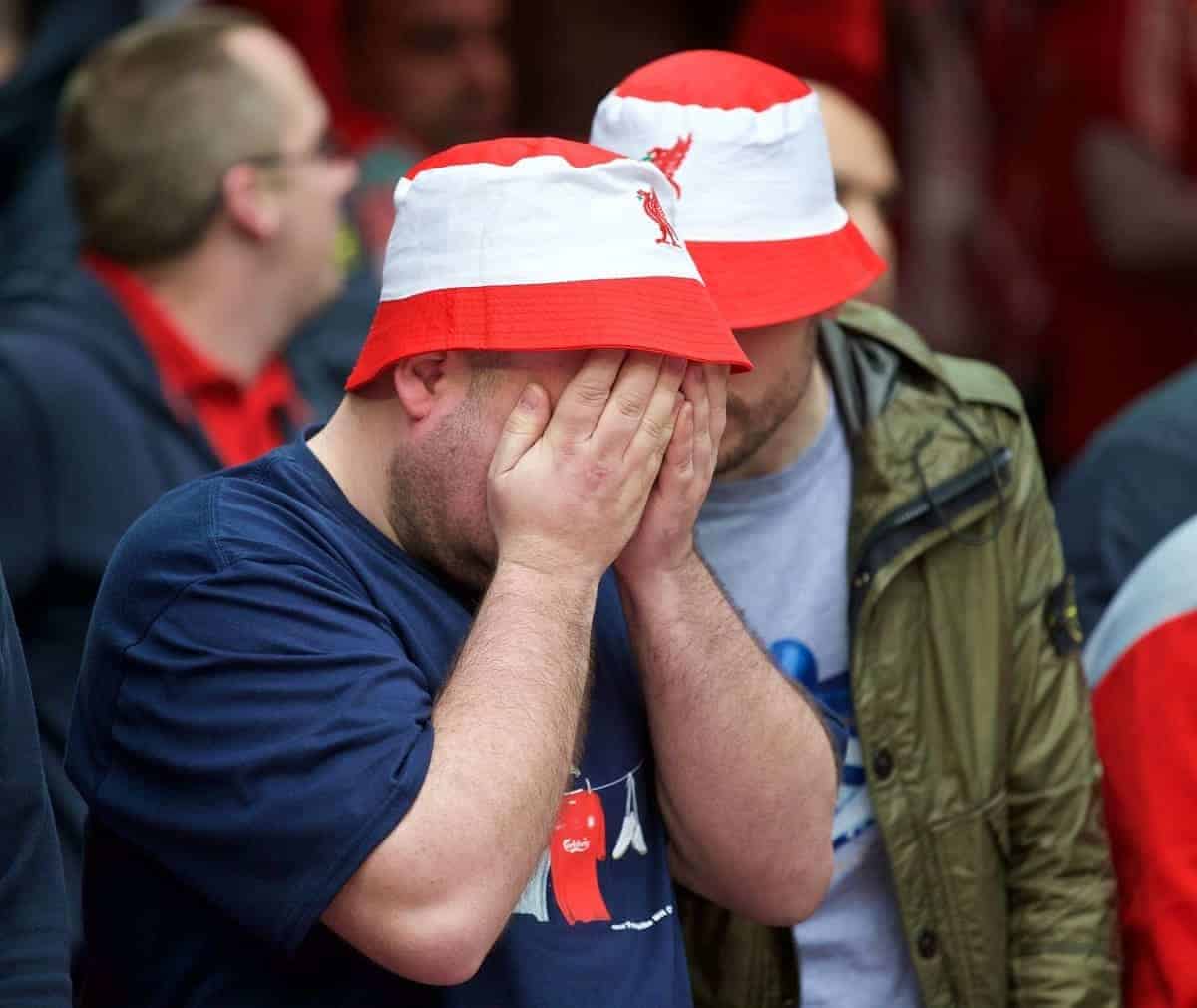 Football fans are very fickle, especially if you have no affiliation with a club like many abroad, and success will play a big part in who people choose to support.
Liverpool have won just one trophy in the last nine years- the 2012 League Cup– which is a dismal return for a club of such size.
This has to have also played a part in the apparent loss of interest in the Far East, especially after the Reds' dismal 2014/15 campaign.
In the nine years since Rafa Benitez guided the Merseysiders to the 2006 FA Cup, Liverpool have fallen behind the pack alarmingly in terms of trophies.
The emergence of Chelsea and City as billionaire powerhouses has seen them win four Premier League titles out of the last nine, with the latter also winning the Champions League in 2012.
In that same period, the Blues have won four FA Cups and two League Cups, respectively, while City have won one each.
United have clinched five league crowns since then, as well as the Champions League and two League Cups, and even Arsenal, much derided for their lack of trophies, are looking to win a third FA Cup in a row in 2015/16. [td_ad_box spot_id="custom_ad_3″]
Conclusion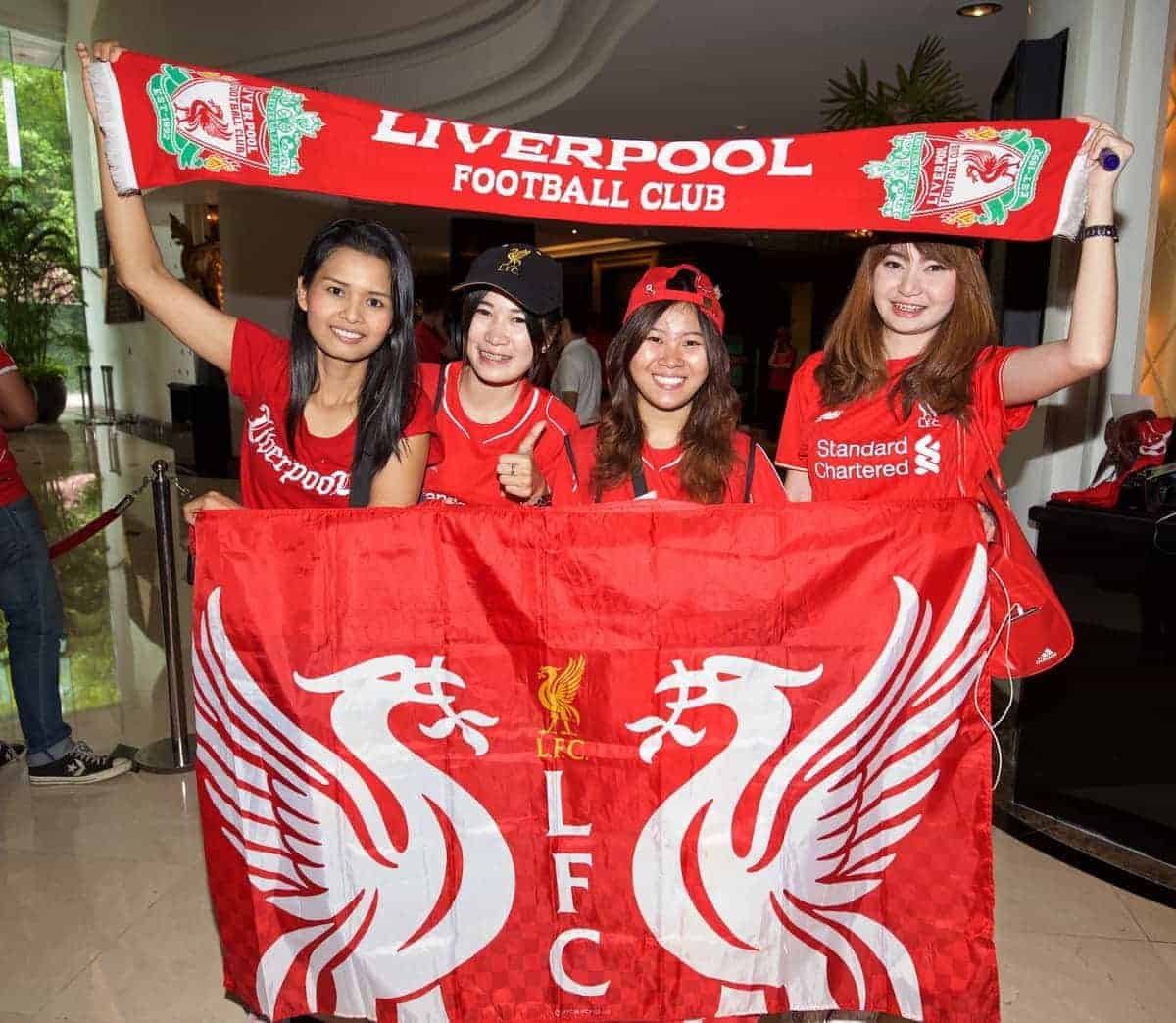 It is important to stress that there is no absolute concrete evidence that shows Liverpool are losing their edge commercially, but the current signs are certainly worrying.
The lack of genuine world-class players is definitely an issue, and is in danger of becoming more of one in the future, especially when you consider the players their rivals have at their disposal.
A consistent lack of silverware is another major problem that has to be addressed. While supporting anyone but Liverpool may feel alien to us, why should any young football fan choose the Reds over clubs winning far more trophies?
The support Liverpool have worldwide remains incredibly impressive on the whole, however, and you only have to see the crowds in Australia to see that. It's not all negative, that's for sure.
They remain a massive club globally in comparison to many sides, but Liverpool are at a point where their commercial appeal could drift dangerously apart from that of their rivals.
The Reds need Coutinho, Firmino, Sturridge, Christian Benteke and Jordan Henderson to become star names in their own right.
[interaction id="55b9cd95a52231f6074c3ebc"]