With the start of the 2015/16 season now less than two weeks away, we round-up the latest transfer rumours affecting Liverpool over the last few days.

It is 13 days until the Reds kick-off their Premier League campaign at Stoke City, with numerous new faces expected to take to the field at the Britannia Stadium.
Despite the addition of seven players this summer, and claims that Liverpool's business is done until at least January, that hasn't stopped constant speculation surrounding other new stars coming in.
Here are latest rumours to have emerged over the weekend:
Marco Reus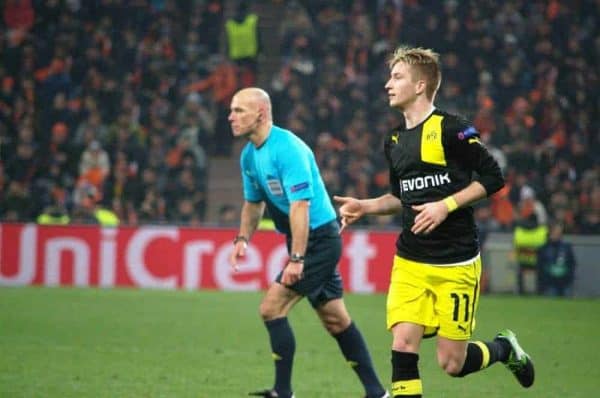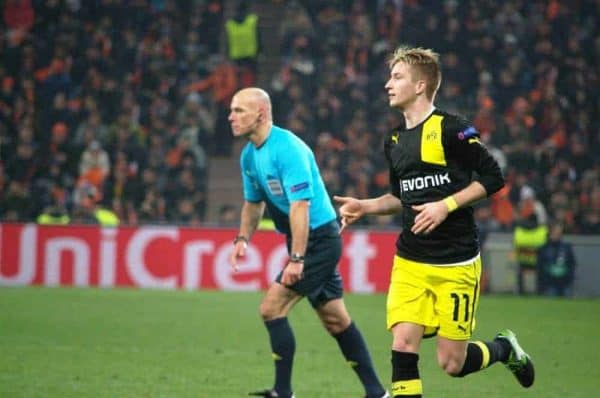 Vlad1988 / Shutterstock.com
A Liverpool transfer round-up wouldn't be a Liverpool transfer round-up without a mention of Marco Reus, who continues to be linked with a move to Merseyside on an irritatingly regular basis.
The Express claim that Brendan Rodgers is lining up a "sensational £46million bid" for the Borussia Dortmund superstar, with the German club's imminent signing of Ajax's Davy Klaasen allowing Reus to leave.
Although the thought of the Reds signing the Germany forward is a wonderful one, the sad truth of the matter is that this isn't going to happen.
Quite why a player considered one of the world's best in his position would join a club with no Champions League football remains to be seen, and there are bigger, more successful sides who are far more likely to sign the 26-year-old.
We have all clung onto the hope that Reus will become a Liverpool player for a year or two now, but there is more chance of Rodgers starting himself in defensive midfield next season.
Alexandre Lacazette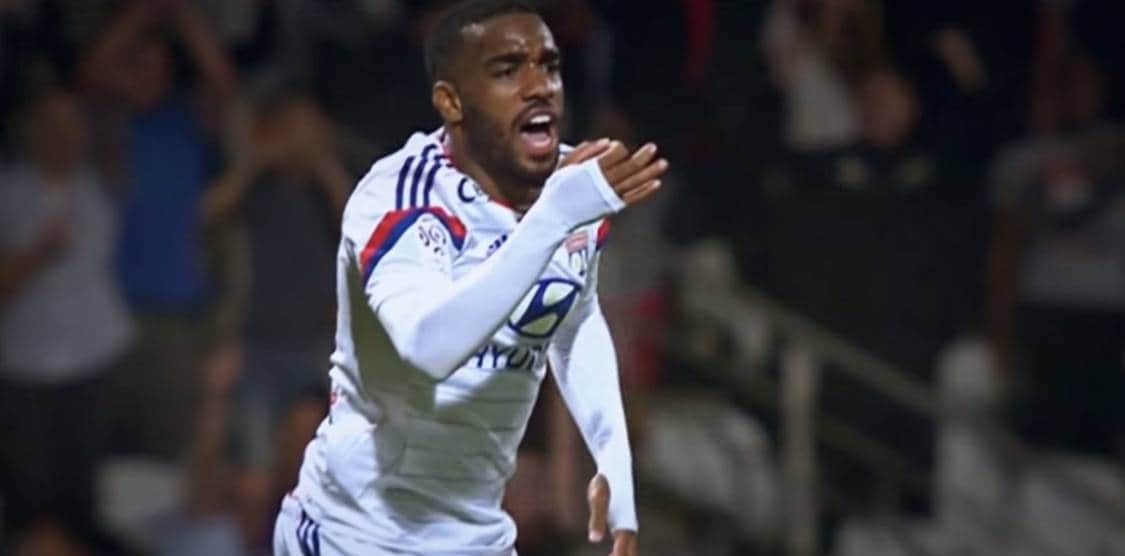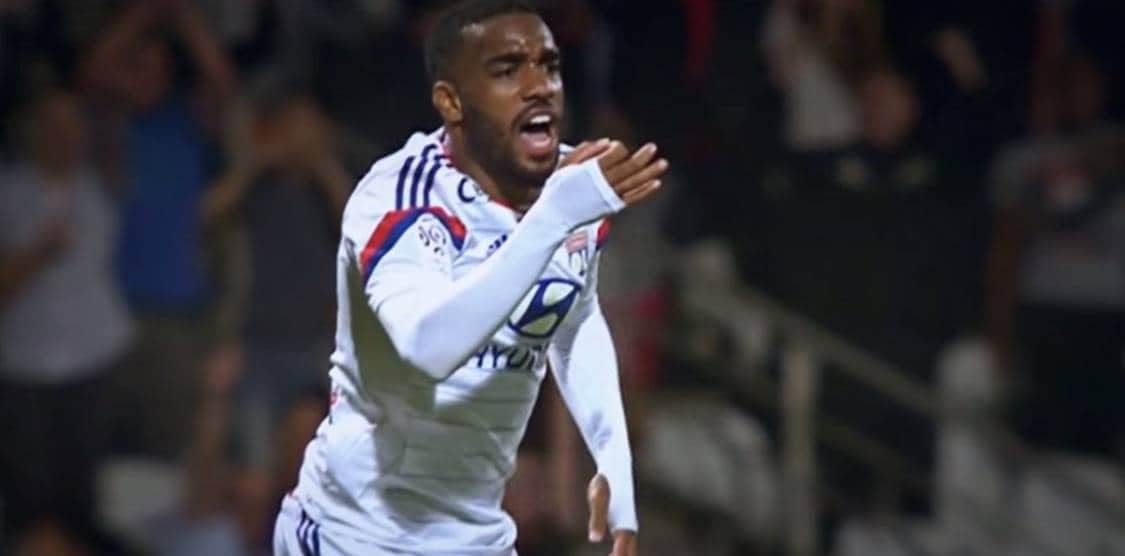 The Metro have been at it again, reporting that a deal for Lyon striker Alexandre Lacazette is still on the cards.
They mention that French source L'Equipe see Lacazette as "a major target" of Liverpool's, but there is no link to this story in the report. It is complete fabrication.
The 24-year-old is second only to Reus in terms of being linked with the Reds the most this summer, and there is just as little chance of the Reds acquiring his signature.
The France international is one of the most sought-after strikers in Europe right now, and like Reus, it will surely be a Champions League club that signs him, should he decide to leave Lyon.
Christian Benteke's arrival at Anfield for £32.5 million is surely a sign that Rodgers has got the striker he wanted, and there is plenty of depth in that area now.
There can be no denying what a brilliant buy Lacazette would be, but it just seems highly unlikely that we will see him in a Liverpool shirt any time soon.
Moussa Sissoko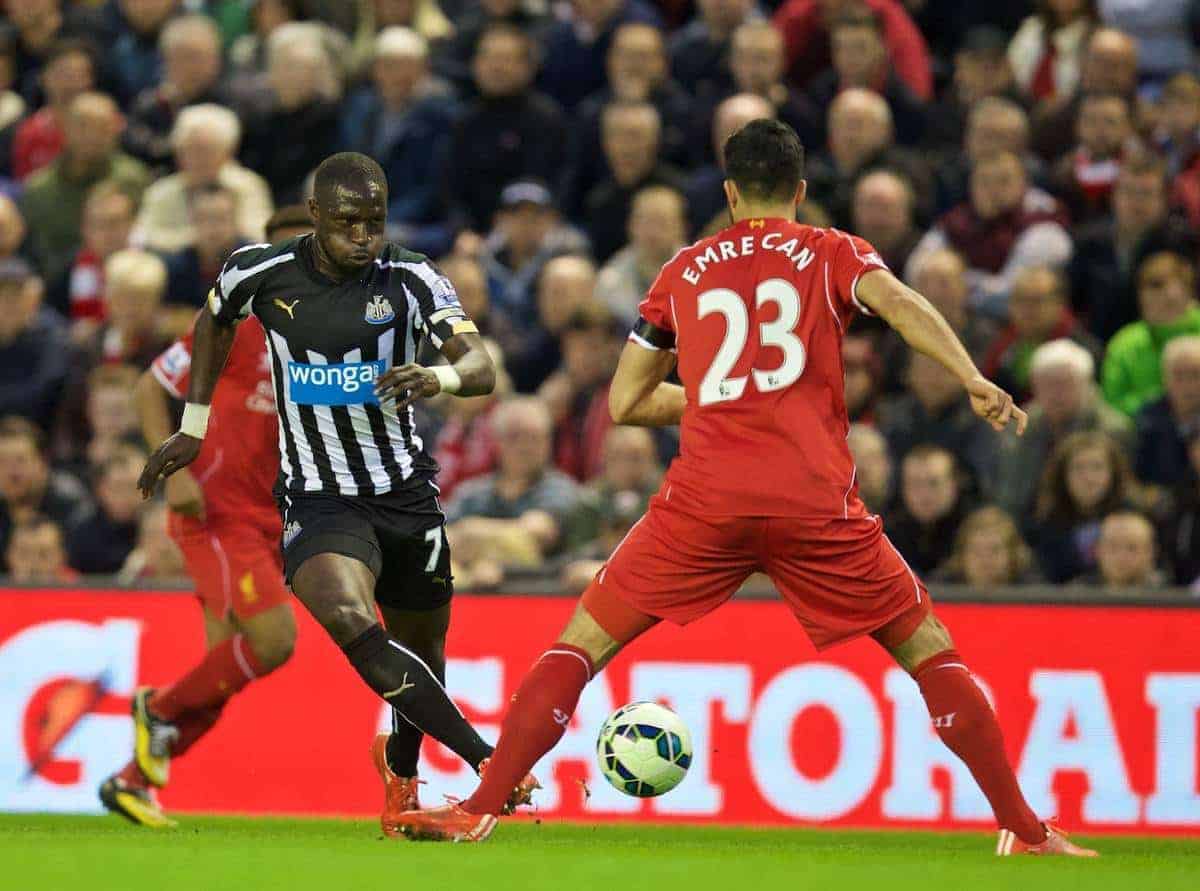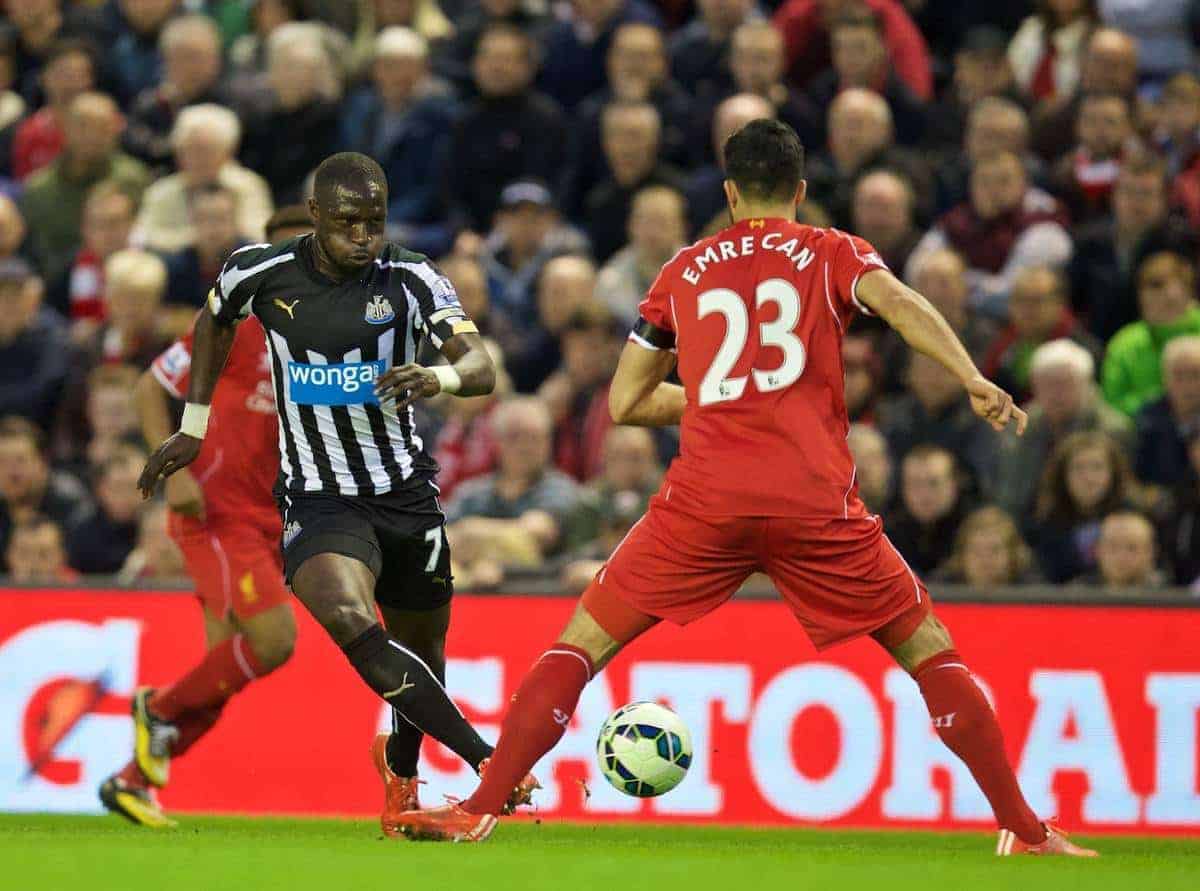 This Express report starts with, "Reds manager Brendan Rodgers is reportedly keen on securing more signings before the summer is out." This is total rubbish.
It's common knowledge that Liverpool's summer spending is all but over, with reliable, Merseyside based journalists Paul Joyce, Tony Barrett and James Pearce all reporting it recently, so it's hard to see how these contrasting claims can be believed.
The article states, via the Star, that Liverpool are still interested in signing Newcastle powerhouse Moussa Sissoko, with Tottenham's interest cooling on the Frenchman.
This purely feels like transfer click-bait, and while Sissoko could certainly be a handy addition at Anfield, don't expect to see him join the Reds in the coming weeks.
Jordan Veretout
According to the Express once more, Liverpool are set to rival Spurs with a £10.6 million bid for Nantes star Jordan Veretout.
The 22-year-old creative midfielder enjoyed an impressive season in Ligue 1 last year, scoring six times, and is on the verge of an international call-up for Les Bleus.
The rather flimsy report claims that Veretout would prefer a move to Anfield, according to his agent, with Steven Gerrard's exit still leaving a slight void in the middle of the park.
It's worth stressing that unless Paul Joyce has reported an Express story, which he hasn't in this case or any of the above, it's likely to be a load of nonsense. There is a desperation about these Liverpool rumours now. [td_ad_box spot_id="custom_ad_3″]
Kingsley Coman
talkSPORT claim that Liverpool may be eyeing up a move for highly-rated youngster Kingsley Coman.
The 19-year-old Juventus star, considered one of Europe's hottest properties, is reportedly unhappy with his lack of playing time with the Serie A champions, and is looking for a fresh start elsewhere.
There is only a very small mention of Liverpool being interested in Coman, however, with much of the article claiming he will move to Bayern Munich, with Mario Gotze going the other way.
There is no substance to the report, certainly in terms of the Reds' interest, and it is sadly just another case of the made up drivel we have to encounter on a daily basis these days.
Won't it be great when the transfer window is over?
[interaction id="55b0d2141e52ba820551d8bc"]