Neil Poole reflects on previous occasions when Liverpool have successfully sold players to direct rivals but fears that our luck might run out with the transfer of Raheem Sterling to Manchester City.

The £49 million transfer of Raheem Sterling to Manchester City is a veritable beef platter. There's plenty for us to justifiably chew over and the whole sordid affair sticks in the teeth: Raheem's love of sterling; his behaviour in forcing the move; his agent, Aidy Ward; a mounting concern over Liverpool's ability to keep our best players; anxiety over our capacity to spend the money wisely.
But just as you were about to finally digest it all, allow me to bring some new beef to the table. It's nearly fourteen years old and today I've found it tastes exactly the same as it did back in the early noughties.
Why are we even contemplating selling our best players to our rivals?
On 30th November 2001 a twenty six year old Robbie Fowler left Liverpool signed for Leeds United for £11 million. It was considered good business by neutrals for a player out of favour with Gerard Houllier and Phil Thompson. Troubled with injuries, Fowler didn't possess the same threat which had terrorised defences in the mid to late nineties.
At the time, the fee was the most Liverpool had ever received for a player and as Robbie mentioned in his own autobiography, if it wasn't for Leeds' ineptness in the transfer market they could have actually bought him for half the price.
However, beyond the disappointment borne from selling an obscenely popular footballer who was one of our own, what irked me most was we were selling to a direct rival. Manchester United and Arsenal were scrapping over titles, whilst we were in direct contention with Leeds for the leftovers, both vying to make the step up and start mixing it with the two London clubs. (I'm here all week!)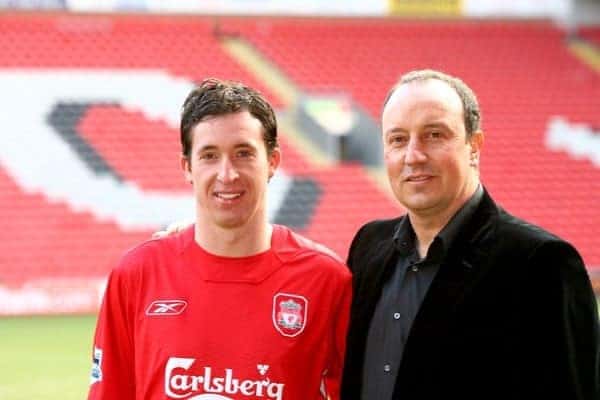 In Robbie Fowler, Leeds had bought a footballer who could have potentially started firing on all cylinders again; it wasn't beyond the realms of possibility he could again become a prolific striker. It seemed a ridiculously risky move.
Hindsight, however, reveals my 2001 concerns to be about as redundant as Raheem's need for an overdraft.
Fowler never did rediscover that same form and Leeds were operated by Peter Ridsdale. This is the man who thought it was a sound idea to spend over £20 a month on goldfish when the club was riddled with debt. Such prolificacy was to be their ruin, they soon imploded and were relegated in 2004. They were last seen being dead hard somewhere in a lower division.
Thankfully, selling good players to our rivals hasn't been a habit. This in itself indicates that it's not a great thing to do. Almost a whole decade passed before we sold Fernando Torres to Chelsea in early 2011 for £50 million.

It's unlikely, you need to me to go through how that turned out. It's also unlikely you need reminding that you probably weren't best pleased. Barcelona, Real Madrid or Bayern Munich we could stomach, but Chelsea!
Look at the evidence and it could easily be argued that we haven't suffered from selling our best players to our rivals. Neither Leeds nor Chelsea received a significant benefit and neither transfers directly impacted on a change in the status quo which favoured our rivals.
So, what's my issue?
Ladies and gentlemen let me introduce you to our good friend, blind f*cking luck.
I have seen nothing from Liverpool in the last twenty five years that could compel me to think that the failure of Fowler or Torres to shine at a rival club was the outcome of an astute scrutiny of a player's ability and a considered risk assessment. With Fowler and Torres we were fortunate. With Sterling I'm concerned this won't stretch to a third time lucky.
This whole thing really hinges on whether you think Raheem Sterling is any good or not. If you don't then you won't deem selling to a rival a major risk. Fairy muff. I accept that.
I, however, maintain that Raheem Sterling has the potential to become one of the best players in Europe. When not acting like a div, and when his mind is on the game in hand he has always impressed. He is talented, quick, industrious and perhaps, most importantly, he appears entirely switched on to what's going on around him on the pitch.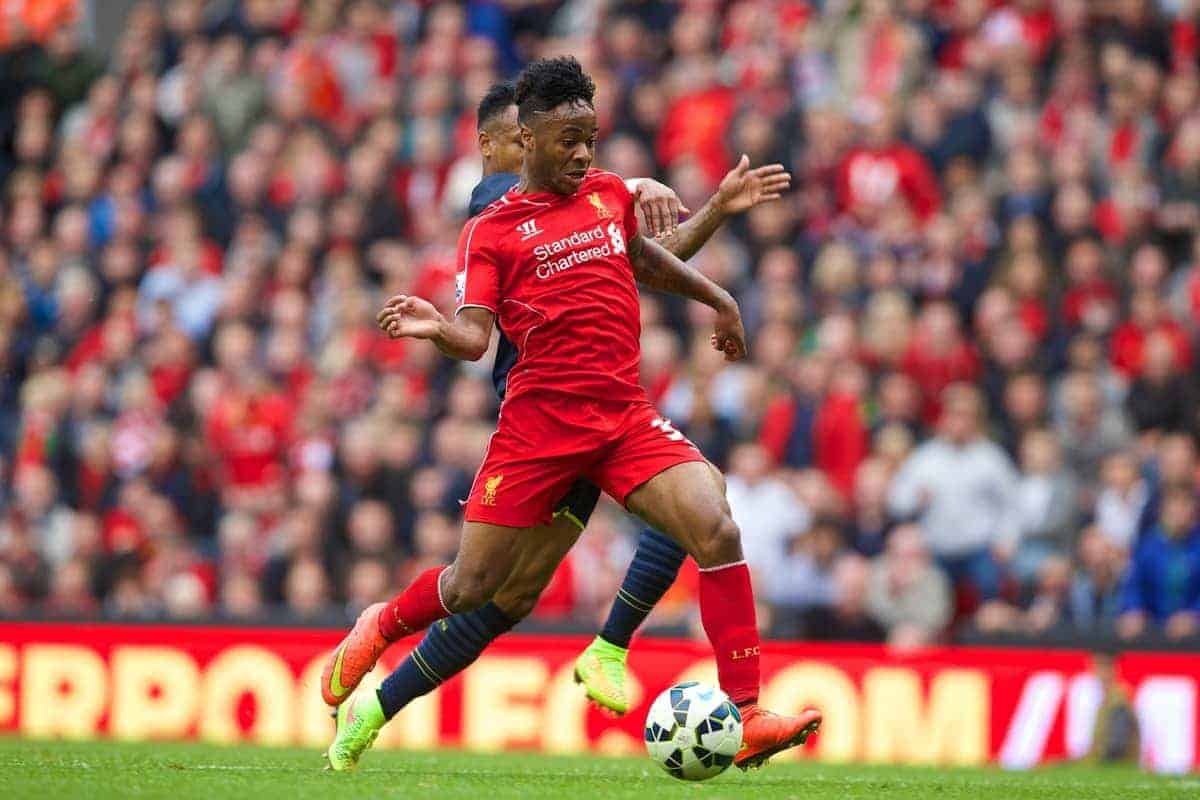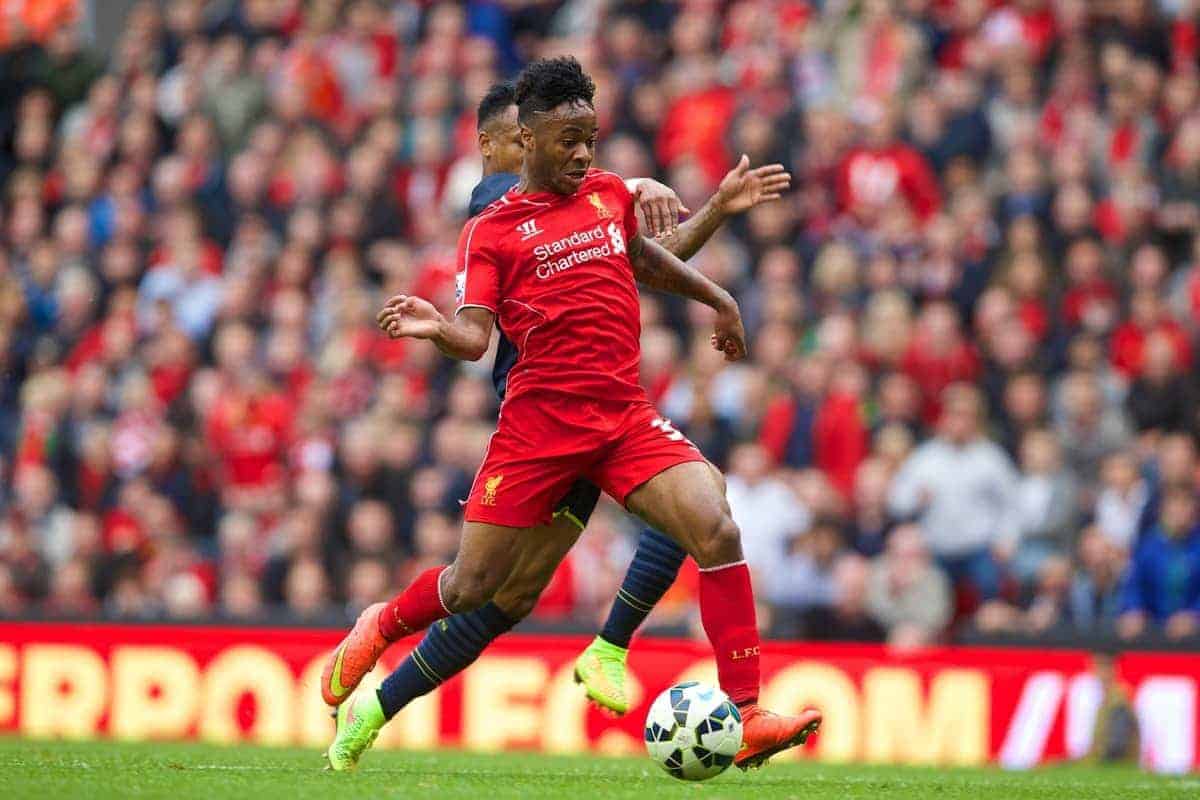 There's plenty of time to iron out any weaknesses in the twenty year old's game. I can't allow his behaviour to revise my own memory of a player who who's ability belies his tender years. What can I say: I think he's a boss little player and I'd rather he hadn't left.
And I'd certainly rather he had left so he could go and strengthen one of main rivals. For clarity, if a team is above us in the league and in a position we too want to attain, they're a rival.
There's a theory that Manchester City's fans haven't yet really got to grips with the fact they are a big player in English football; that somehow the bubble might just suddenly burst and they'll be back to where they were. I fear that our readiness to sell Sterling to Manchester City is illustrative of us succumbing to a similar delusion.
In selling them Sterling, we're not treating them with enough respect or due concern. As Rafa was keen on saying, football comes down to fine margins. Is it wise to sell a great prospect to a team who pipped us to the title by mere points only fourteen months ago? I'd argue that selling them Sterling increases the chances of that points gap increasing. [td_ad_box spot_id="custom_ad_3″]
There is of course the point of view that Sterling had created a toxic situation and Manchester City were the only club in for him; that we therefore had no choice but to sell him to Manchester City. I disagree; such matters can also be adapted to your own advantage. The £50 million price tag obviously put a lot of European clubs off.
I'd have happily offered him for £30 million to a club outside of the top six in the Premier League in the knowledge that we hadn't strengthened one of our competitors. Qualifying for the Champions League would immediately wipe out the perceived £20 million loss on selling Sterling to a team outside of England and who couldn't take our Champions League spot.
Then there's always the option of just being complete bastards. I don't like Alex Ferguson. But when he refused point blank to sell Gabriel Heinze to us a few years back I had to admire his absolute stubborn defiance to do anything which could strengthen Liverpool. It well known we don't do business with Manchester United. This is largely down to the unique rivalry but it's ultimately underpinned by a knowledge that any sale risks improving the others' hand.
Replace Manchester City with Manchester United and would £49 million sale of Sterling still seem like such the good deal many think it is? Of course not. But to paraphrase the Manc's favourite saying, both teams are currently sitting on our perch.
Therefore our stubborn refusal to sell good players to United should apply to both sides of Manchester… and Arsenal… and Chelsea… and even Spurs.
Increase the beef.