With a variety of systems on show in Liverpool's 1-0 win over Stoke City on Sunday, Jed Davies highlights the role of James Milner as pivotal to Brendan Rodgers' tactical blueprint.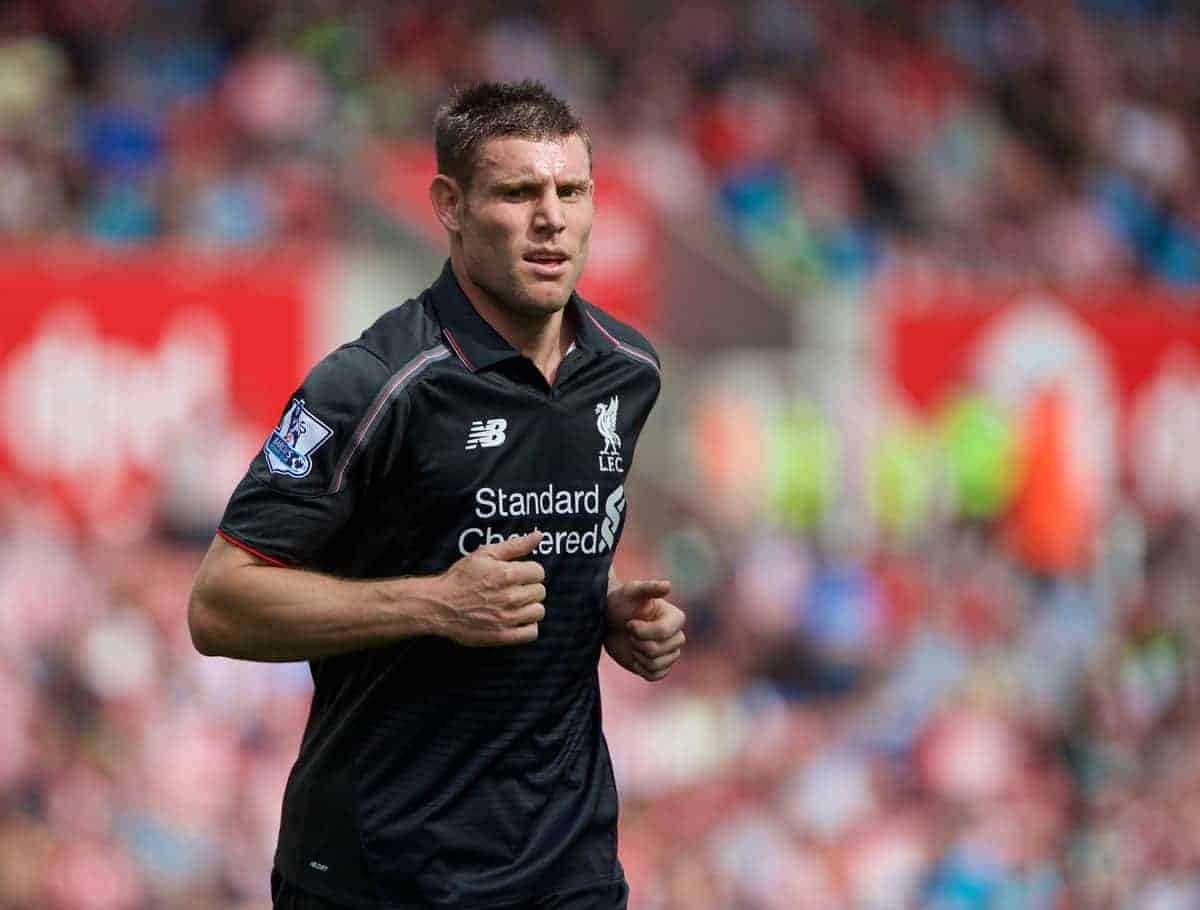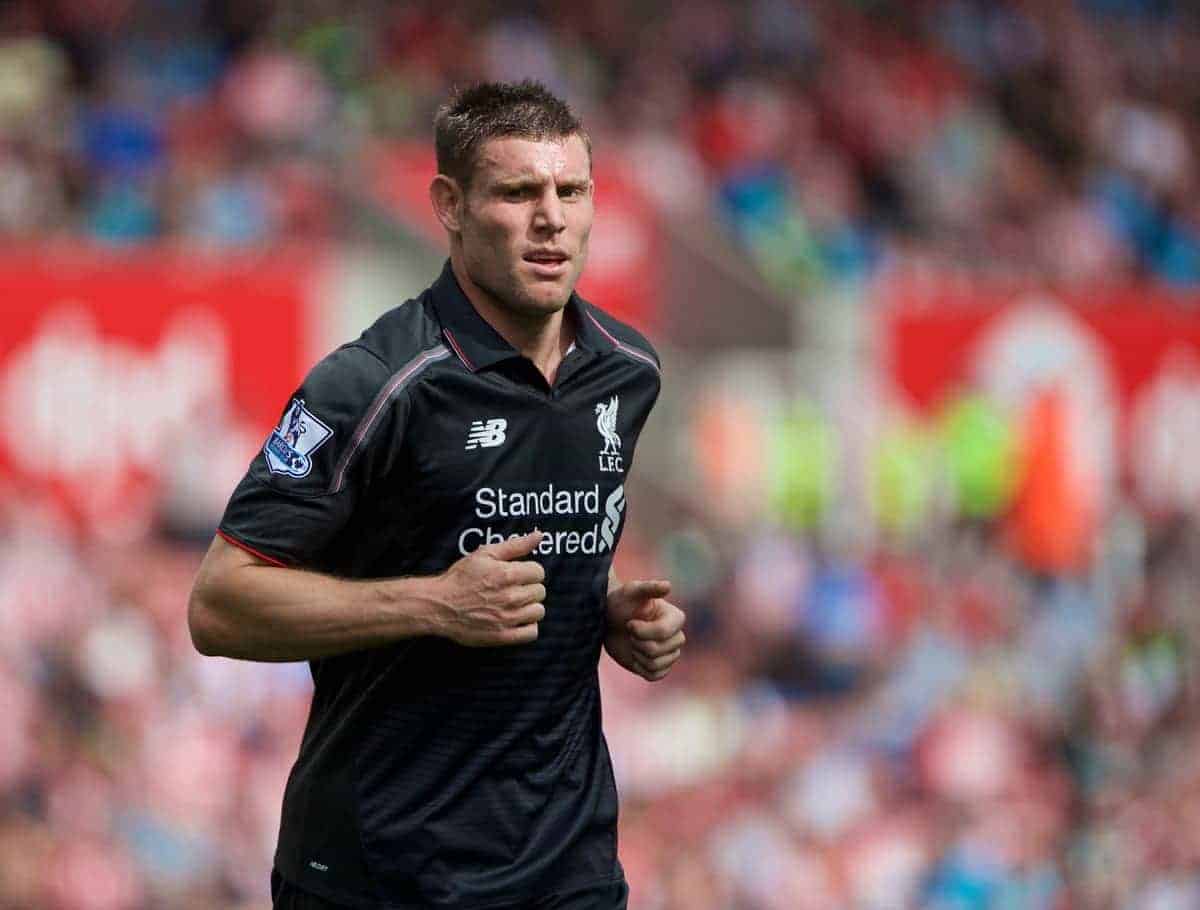 Brendan Rodgers, after his first transfer window as a Liverpool manager (the one where we missed out on Clint Dempsey…), sat down with journalists to openly discuss his vision for the club moving forward.
In that interview Rodgers was asked about his preference towards the 4-3-3 formation over the 4-2-3-1 formation, a formation that Rodgers adopted due to the player profiles available to him; many will argue this was to account for the declining mobility of Steven Gerrard, a player who still had a lot to give at the top level.
Rodgers responded through an attacking lens detailing his view that by having two players playing underneath (in a 4-2-3-1), play would circulate horizontally and move side-to-side more often.
With the "one and the two," Rodgers explained, you had more going forward and more options for your midfield control to vary between any two of the three players (that either of the 'two' can drop in and support).
In the 4-2-3-1, Rodgers stated that there is potential for one of the two to 'play around the corner' (to join in with the attacks further forward from time to time).
"The two either side need to have the capacity to control but also run and get forward, and get back in. So if they don't have that then it's very difficult for it to function"
– Brendan Rodgers on "the one and the two."
The underlying issue the Liverpool midfield suffered from was that of 'immobility' and player profiles that perhaps a lack of football fitness to successfully implement Rodgers' vision of 4-3-3, and instead we have seen a variety of formations implemented over the last three seasons.
At the most recent Welsh National Coaches Conference, Chris Davies, Liverpool's Head of Analysis, presented on the recent tactical trends of the Premier League and gave a variety of information around formations used.
According to Liverpool themselves—if we take what Davies presented to be the closest representation to the work of the coaching staff and players at Melwood—they prepared their players for four formations last season: 4-3-3, 4-2-3-1, 4-4-2 diamond and 3-4-3.
So when Liverpool used two formations against Stoke on the opening day of the 2015/16 season to suit the introduction of different player profiles, nobody would have been too surprised.
Liverpool started the game set up in a 4-2-3-1 formation that fell back into a 4-4-1-1 medium block during the defending phases of the game: a set-up with Jordan Henderson and James Milner at the base of the midfield and Milner as the player who 'plays around the corner' on the right hand side of the duo.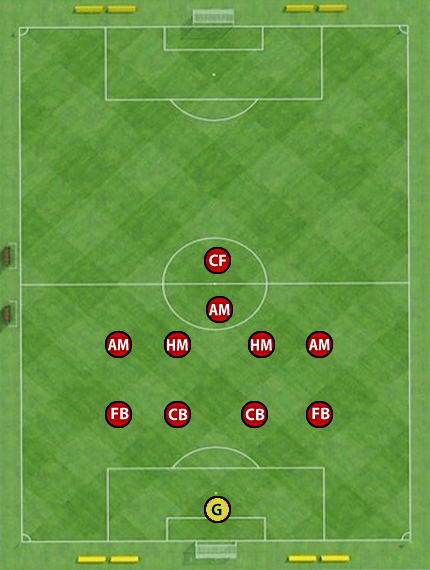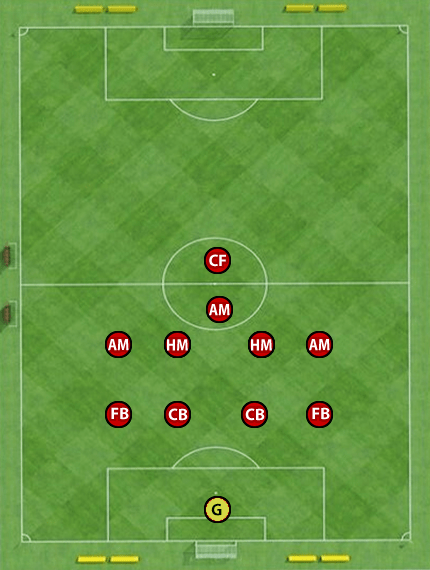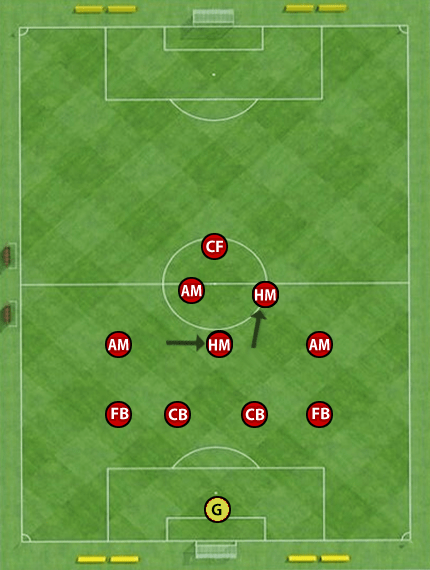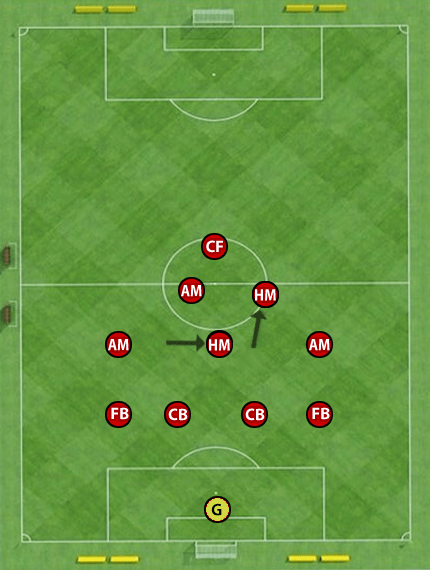 In the fourth minute of the game, something unique occurred for the first time on the day; something showing that Rodgers identifies great levels of mobility in Milner, the type of extraordinary mobility that allows you to break the rules for how a formation should be employed for the typical player profiles.
In the fourth minute Liverpool are set up in a medium-high block in their defensive structure.
Only we don't see a structure typical of a 4-4-1-1 or a 4-2-3-1, but instead Milner has advanced onto the second pressing line alongside Philippe Coutinho, while both Adam Lallana and Jordon Ibe fall back to a third line of pressure alongside Henderson: a 4-3-2-1, with full width from the third line of pressure in Lallana, Ibe and Henderson.
Not only has Milner got the capacity to employ the qualities Rodgers outlined in his 2012 interview through the attacking lenses, but he also has qualities (in terms of football-specific fitness) that have led Rodgers to the conclusion that he can become more innovative and flexible in the defensive structures Liverpool can employ, particularly in the medium-high pressing phase of defending.
The inclusion of Henderson (equally as mobile) as the player protecting the back four also plays its role for the defensive strategy.
Only 40 seconds later Liverpool fall back into a medium-low block of 4-4-1-1, but it is Milner who leads the pressing initiative and again jumps onto the second line of pressure with Coutinho.
On the other side of the field, the pressure comes from Coutinho and occasionally Lallana, a player who consistently checks his shoulders and ensures his 'pressing shadow' was one of best practice (the passing options he covers behind him).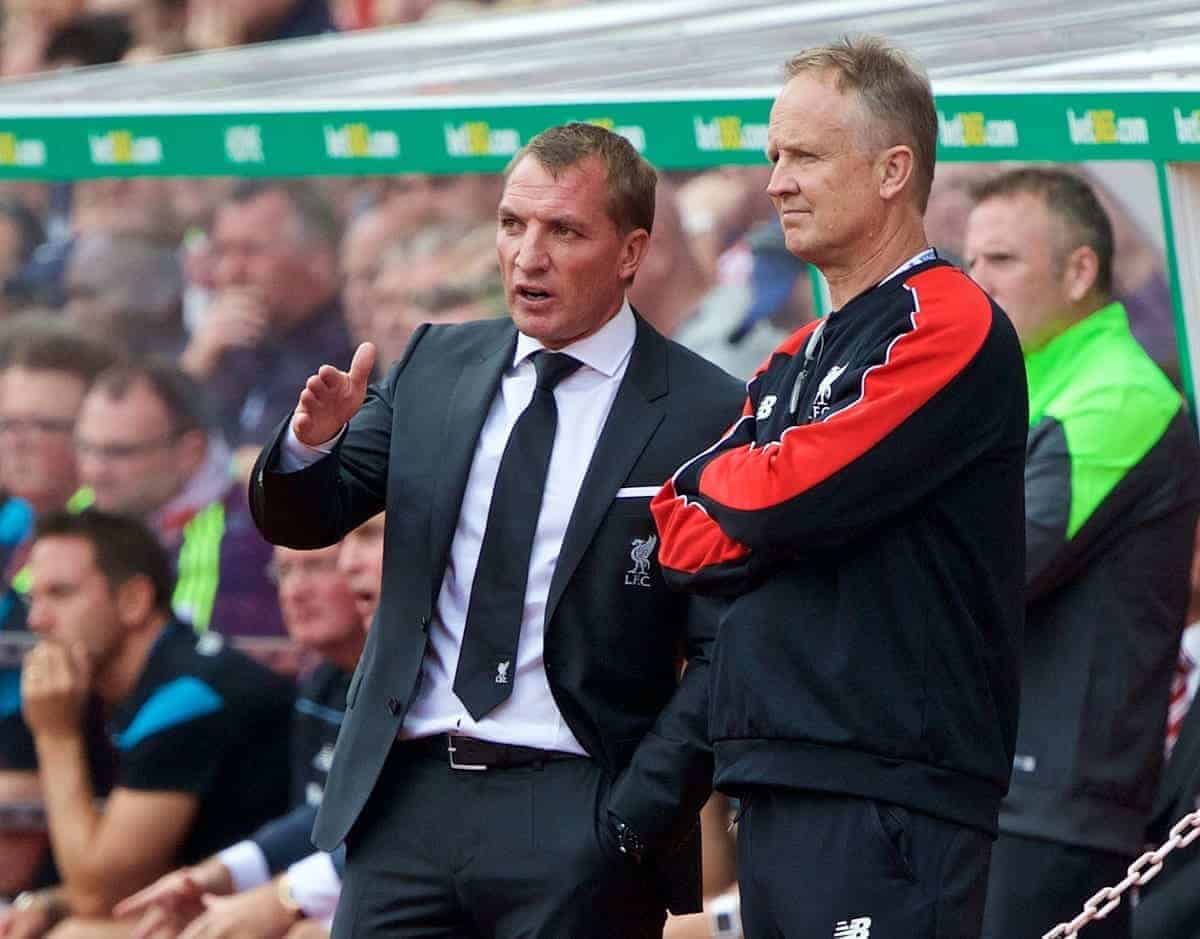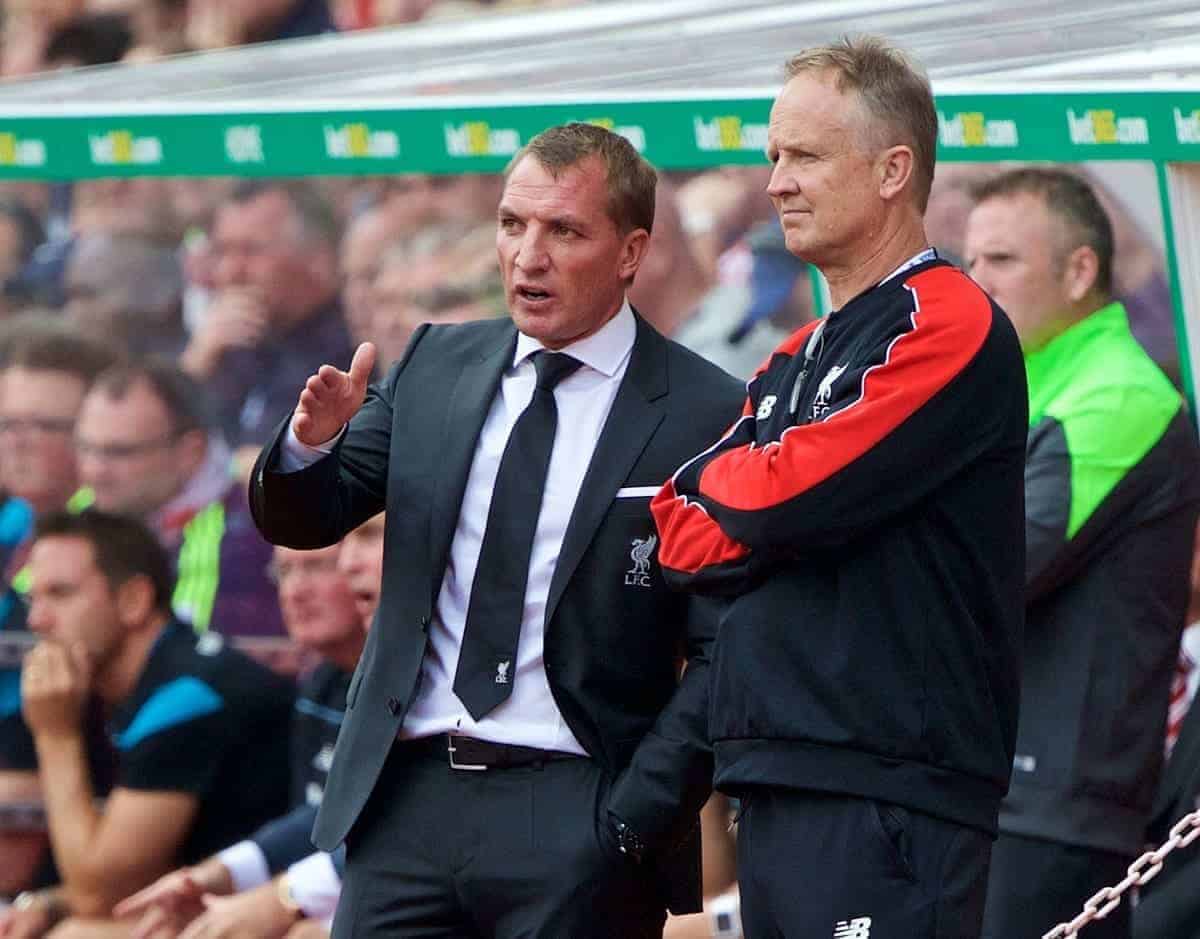 The proposal that this was a 4-2-3-1 game from Liverpool is one made at a long stretch. Only for the moments where Milner rotates out to the right full-back slot (where he acts as a platform to play forward from these areas) does Milner sit underneath the ball.
For the most part it was Henderson's role to sit underneath the ball in the first half and Milner's to position himself between the lines of the opposition in a more advanced position.
The actual formation while in possession from Liverpool was a hybrid of 4-3-3 and 4-2-3-1, one where Milner's positioning was the difference.
Sometimes Milner would be alongside Henderson, but quite often he was positioned between lines or simply involved in a common wide rotation with the right full-back to get Nathaniel Clyne onto a more advanced line of play or act as a platform for penetration underneath the opposition midfield.
The case to suggest that this was closer to a 4-2-3-1, was that the role of Coutinho was less of one that required the Brazilian to drop deep and control the game from deeper areas (as Rodgers had described in his vision of a 4-3-3).
The introduction of Emre Can and Roberto Firmino (who was no doubt rested after having a short pre-season that others due to the Copa America), changed the dynamics and shape once again.
Liverpool eventually adopted a 4-3-2-1 shape with Can now sitting at the base of the three in midfield (a very clear 'one and a two') and Coutinho and Firmino behind Christian Benteke.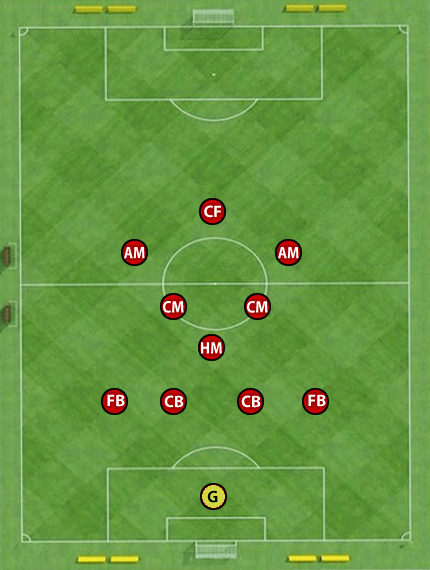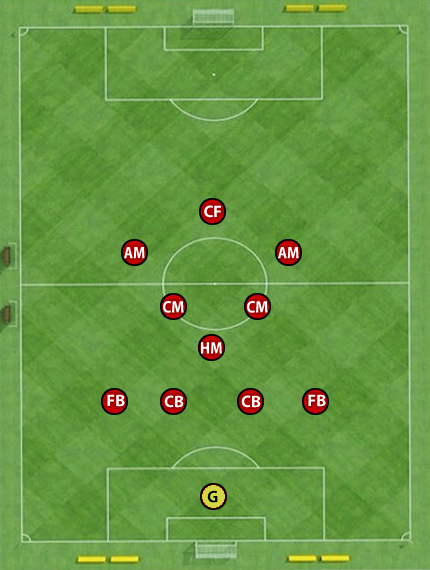 The positioning of Coutinho was now one that could start higher, against the backline of the opposition and drop off into the pockets of space between lines.
On the 66th minute Coutinho gave a glimpse of what was to come by dropping off from the Stoke right-back and in doing so, taking the defender out of his slot into the space between lines.
Coutinho then demonstrated one of his strongest qualities – to turn his marker and beat him in the process of doing so, now allowing him to run at the opposition defenders and invite another player out of his defensive slot once more.
This situation, however, did not lead to a shot but it did present us with the first good argument to change shape.
More than this however, the changes of Can and Firmino brought about Rodgers' vision of 4-3-3 in real terms (albeit with wingers who travel inside rather than stay wide): two central midfielders who can get forward and back, two central midfielders who can drop deep to control and make third-man runs to get beyond and lastly, two central midfielders who can press on either side with intensity and maximum pressure.
The 4-3-2-1 formation that finished the Stoke game is, in my view, the strongest team and structure without the inclusion of Daniel Sturridge.
What Liverpool do have this season, more than any other, is tactical flexibility; and not the type of tactical flexibility that is forced upon you due to scarcity of player profile variability, but tactical flexibility that allows for you to answer an array of tactical problems.
Do we face a team sitting in a deep block?
Do we need to set up to counter attack with a front two and a diamond?
Do we need to construct play through clever movement, rotation and third-man runs?
Each question Liverpool now have the profile of players to enable a solution. Whether that solution be one shown against Stoke or another Rodgers has leant to before in 4-4-2 diamond and 3-4-3 box.
After many years with so many fans assuming that Milner is no more than the average top-side Premier League footballer, perhaps it is only now that Rodgers has found the profile of player he has needed to implement his vision of 'the one and the two' variation of 4-3-3.
One player added, a vision finally obtainable.
"The two either side need to have the capacity to control but also run and get forward, and get back in. So if they don't have that then it's very difficult for it to function."
– Brendan Rodgers on 'the one and the two'.
Jed Davies is tactical analyst to the Estonian National Team and will be writing tactical analysis for This Is Anfield throughout the 2015/16 season.