With Liverpool winger Lazar Markovic joining Fenerbahce on a season-long loan on Sunday, Reds supporters took to social media to react.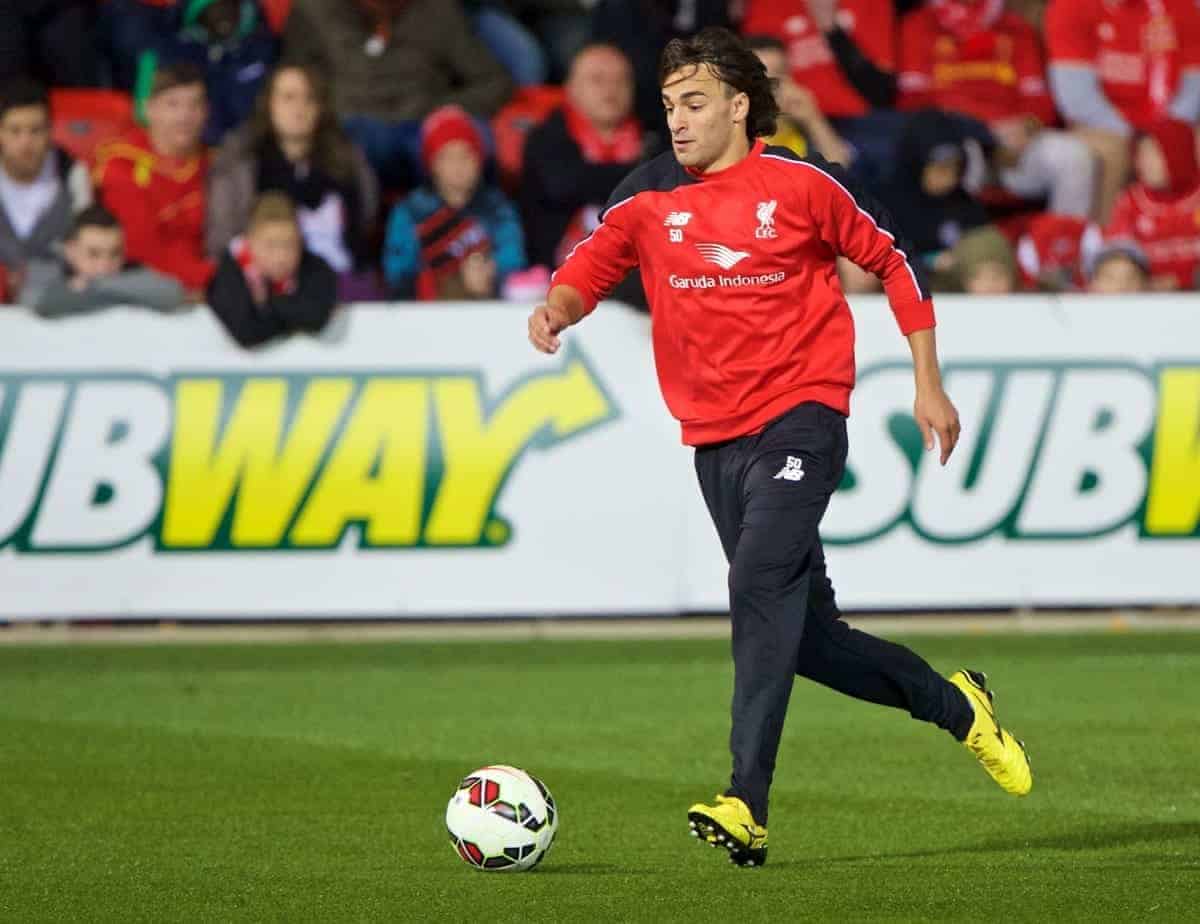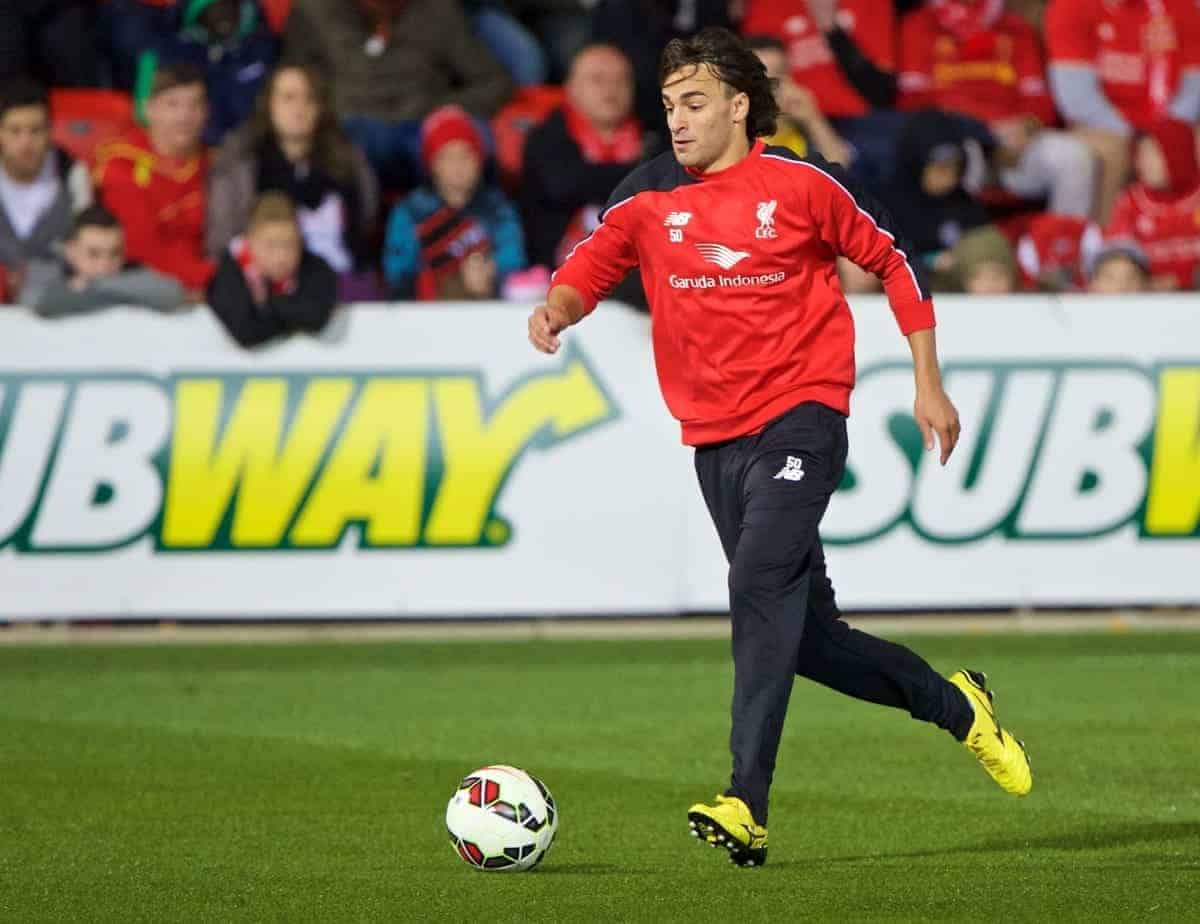 Lazar Markovic completed his move from Liverpool to Fenerbahce on Sunday, with the 21-year-old joining the Turkish giants on a season-long loan.
After making the £20 million move to Merseyside last summer, Markovic struggled to cope with the demands of life in the Premier League.
The Serbian made 34 appearances in all competitions in 2014/15, scoring three goals.
However, Markovic did show signs of true promise, and Liverpool supporters have largely criticised the club for sanctioning his departure.
Here's the best of the reaction from social media and our forums.
https://twitter.com/LloydThorpe14/status/637968761165869056

Haven't been particularly miffed by any of #lfc's transfer business, but can't help but feel letting Markovic leave on loan is a bit remiss.

— Dave Phillips (@lovefutebol) August 27, 2015
Very disappointed to hear Markovic going out on loan to Fenerbache had hoped he'd get a chance this season

— Jeff Goulding (@ShanklysBoys1) August 27, 2015
Loaning Markovic out for the season is a joke. Bar Ibe, our only natural wide player… Oh the joys of being a Liverpool supporter

— Nathan Earle (@NathEarle92) August 30, 2015
Anyone want to explain to me the Markovic loan?! Baffled!

— Shaun (@SomeLankyMan) August 30, 2015
What was the point in signing markovic if we were just gonna put him on loan ?? Rodgers needs to be sorted out ASAP

— Kips (@KipsSeehra) August 30, 2015
So Rodgers plays Markovic out of position in rwb and then sends him off on loan because he wasn't good enough??

— pk? (@parasko4) August 30, 2015
Toro on the forums:

"If he's having trouble adapting to the pace of the PL, why is he going to Turkey?"
Many will probably disagree like but I think Jordon Ibe was in need of a loan more than Markovic was.

— Sam McGuire (@SamMcGuire90) August 27, 2015
redfanman on the forums:

"Ibe offers genuine width, which Markovic doesnt really do. He is younger than Markovic, and therefore has time on his side, so if he spends much of the season on the bench but has regular coaching to improve his technique he will still improve. Markovic already has a lot of technical skill. What he needs in order to develop is playing time. Thats why he is going to Turkey."
It's a joke that markovic has gone out on loan, he would of been a good alternative this season with sterling gone!! #LFC

— Wynt (@MikeWynter) August 30, 2015
The comparisons between Sterling and Ibe confused people. The most comparible player we had to the way Raheem played is Markovic

— SimonBrundish (@SimonBrundish) August 30, 2015
LFC_nº7 on the forums:

"It's pathetic to loan out Markovic and retain Ibe/Lallana. And we'll probably end up losing Sakho aswell. We'll have a small squad and play kids in the Europa League, being humiliated again in Europe. BR is gonna ruin what's left of this club and no one seems to care about it. I'm fuming with this management."
Markovic>Ibe

— Paul Senior ? (@PaulSenior1) August 27, 2015

https://twitter.com/jacklusby_/status/637012253838049280
https://twitter.com/WarriorLFC/status/637006846683914243

Personally don't think #Markovic was given a fair crack of the whip, especially when played at full back last season. #LFC

— LFCZA ?? (@LFCZA) August 28, 2015
jgw_geneseo on the forums:

"Well you can only hope he comes back with bags of confidence after beating up Turkish opposition. That's the only thing he is lacking at the moment. He has the pace, technique, and skill in his locker already.

Huge head scratcher though. Can't help but think it's a mistake of they still see his future here as reported. It's a long season and he would have gotten his opportunities to impress."
BR hopes Markovic will "sharpen up" when out on loan…playing a £20m player in his natural position may also do that!! ? #LFC

— Gayri (@gayrihere) August 28, 2015
….Markovic may be talented but spending £20m on him when LFC had chance to get proven quality for not much more was utterly bonkers.

— Sachin Nakrani (@SachinNakrani) August 27, 2015
I'd understand the Markovic loan if it was to a PL club, but can't see any point in sending him to Turkey other than he needs games. #LFC.

— Si Steers (@sisteers) August 28, 2015
Markovic has only gone out on loan cause Rodgers didn't sign him. Surprised Emre Can and Firmino haven't followed him.

— Apotheosis of Anhedonia (@keswickbro) August 30, 2015
Looking forward to hearing that Markovic never bothered to learn Glen Johnson's name next week.

— David Martinez (@DMARTINEZ_85) August 27, 2015