After a miserable individual performance in Liverpool's 3-0 loss to West Ham United, Dejan Lovren is in trouble, writes Thomas Bolton.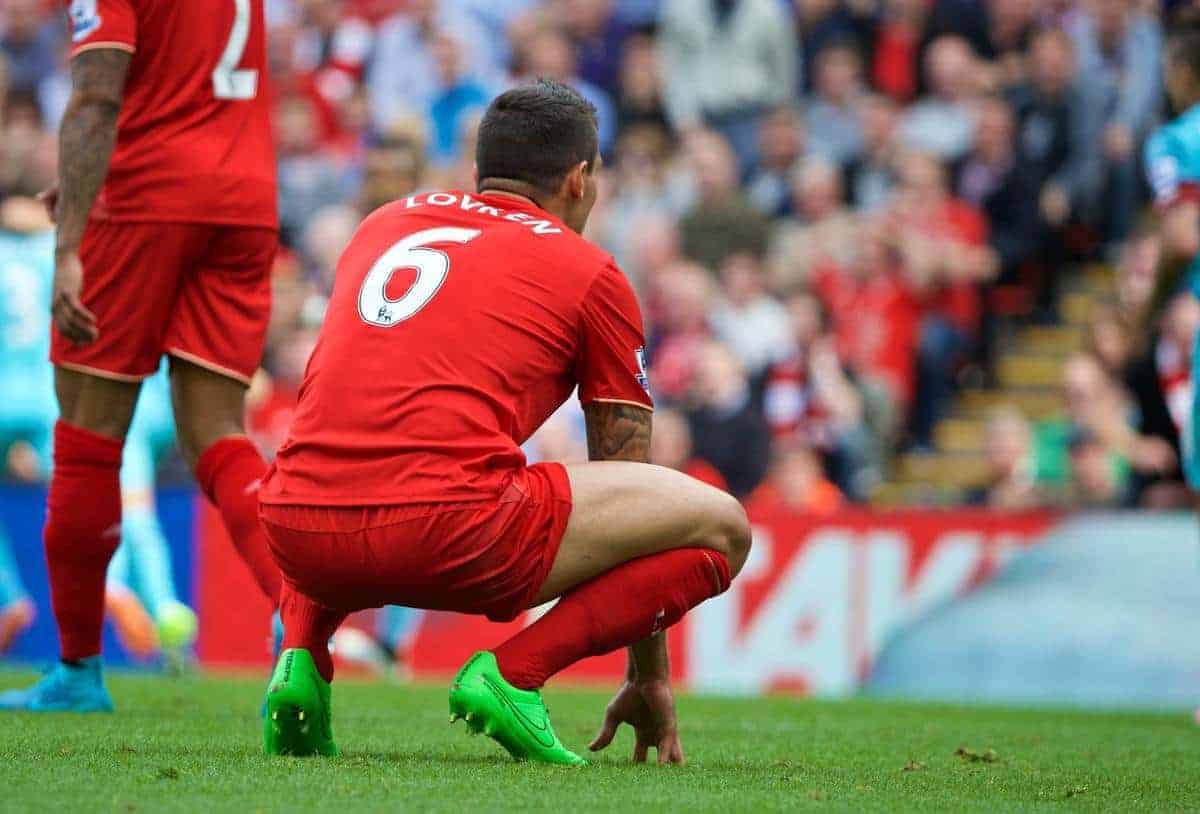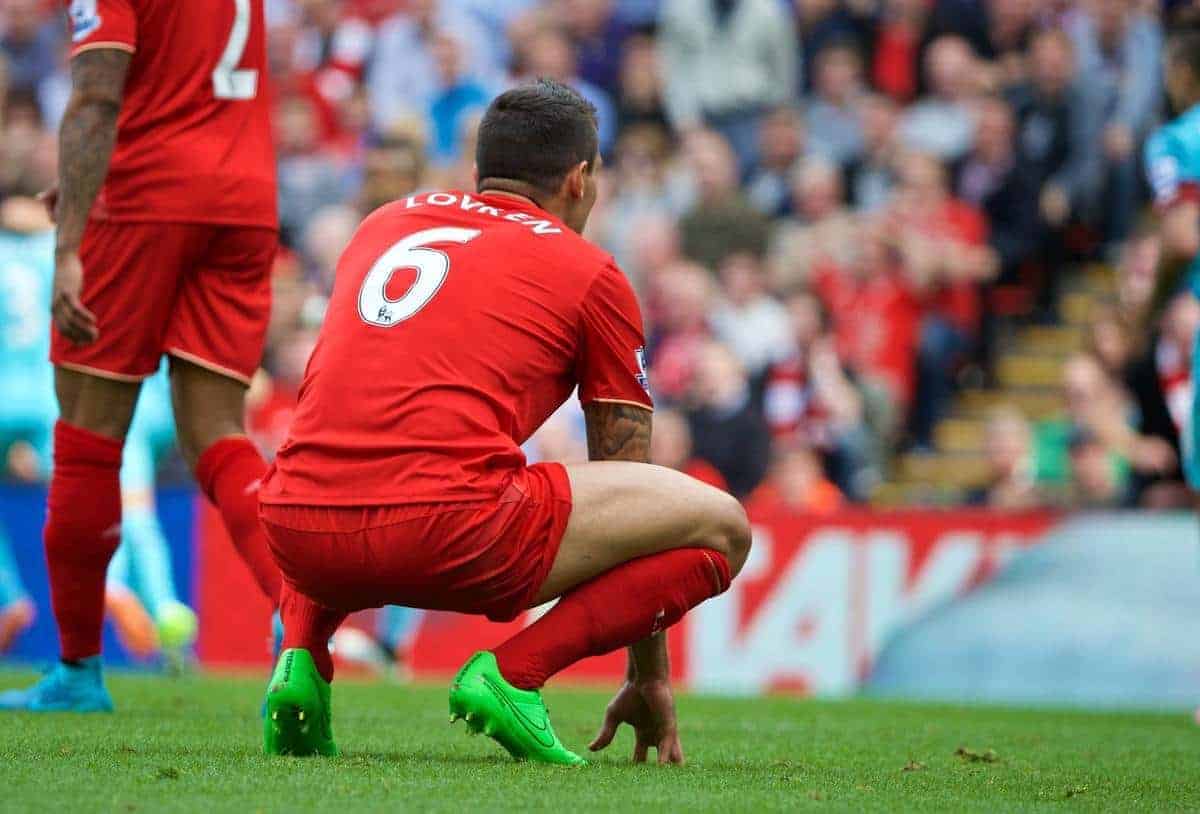 Dejan Lovren endured a nightmare first season at Anfield.
In what is clearly a make-or-break year for the Croatian, he must find a return to the accomplished centre-back of his Southampton and Lyon days or surely see himself pushed out the first-team picture.
Given Lovren's woeful 2014/15 campaign many Liverpool fans were perplexed that classy French international Mamadou Sakho was snubbed on the opening weekend.
However three clean sheets later and Brendan Rodgers had indulged himself in gushing hyperbole, telling the assembled press Lovren was "proving himself" as a top-class defender.
It was a classic case of speaking too soon; Lovren's calamitous defending in Saturday's 3-0 home defeat to hot-and-cold West Ham United has put not only his first-team place in jeopardy, but could also derail his chance at salvaging a career in the red half of Merseyside.
Lovren vs. West Ham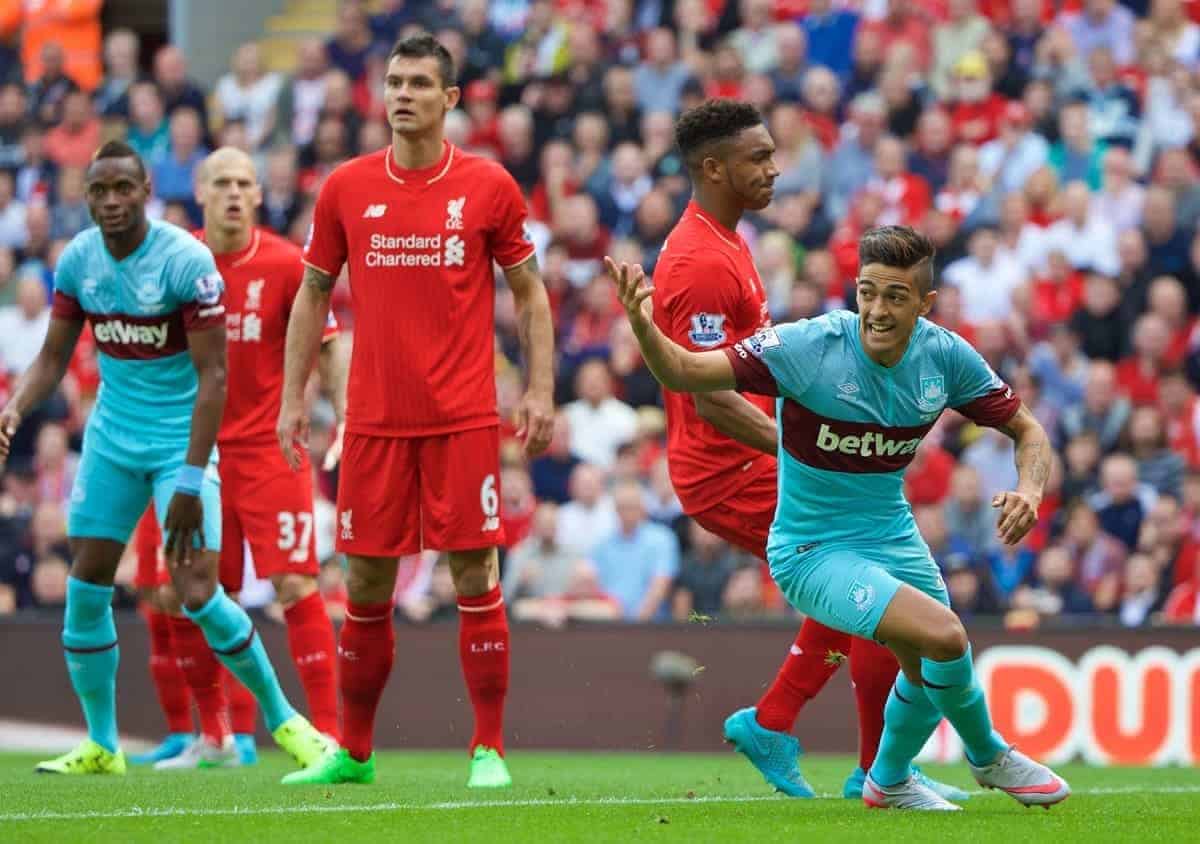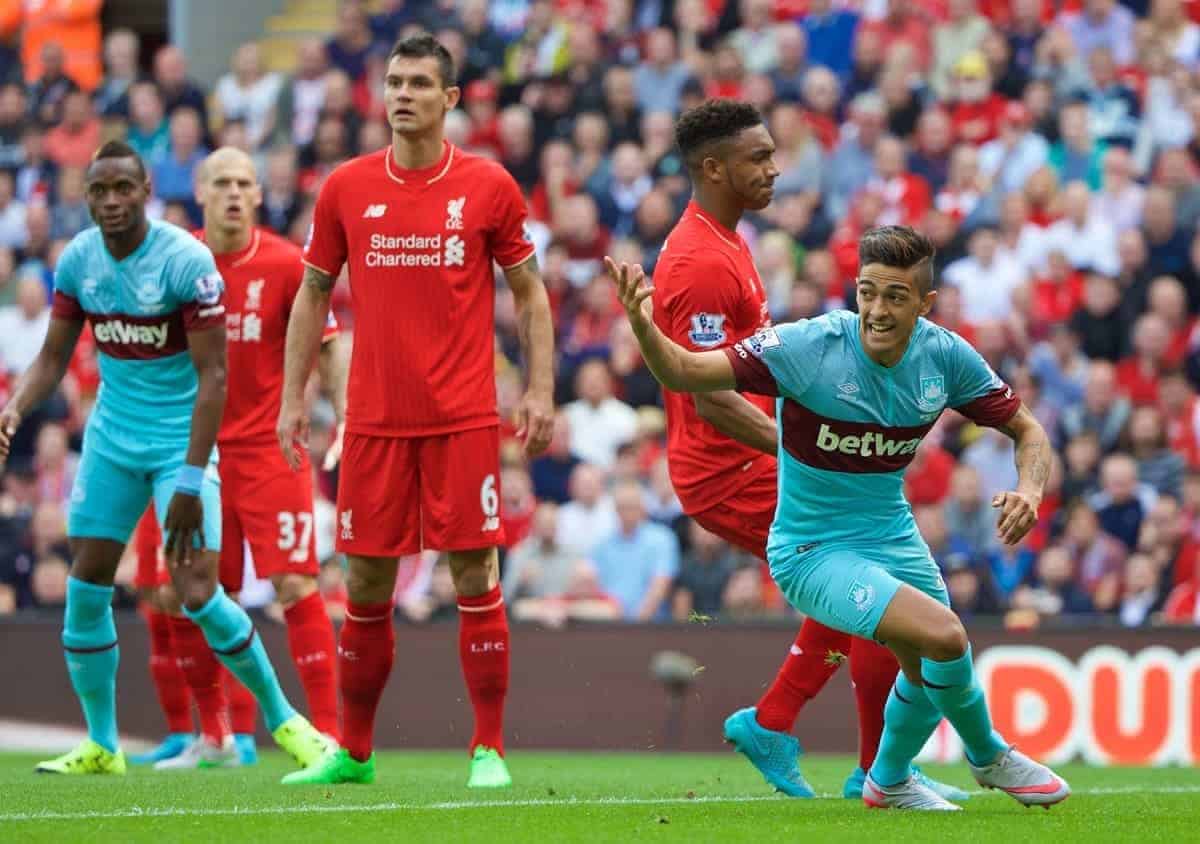 The game was marred by a muted Liverpool performance and Lovren was certainly not the sole culprit of underachieving.
However 90 full minutes of poor distribution, decision making and positioning was topped off with a laughable, slapstick lack of control which led to the second goal being conceded.
An absolute howler.
Lovren also had the chance to pull one back after a well-directed Christian Benteke header but managed to spurn the chance over the bar from inside the box.
After a weak-spirited Liverpool handed Slaven Bilic's West Ham their first win at Anfield in 52 years, Lovren finds himself back where he started.
Clearly a defender who thrives on confidence, Lovren's reasonably assured performances in the past few weeks will mean little as the long international break gives him time to dwell on his West Ham performance—especially if left out again for Croatia.
Taking Stock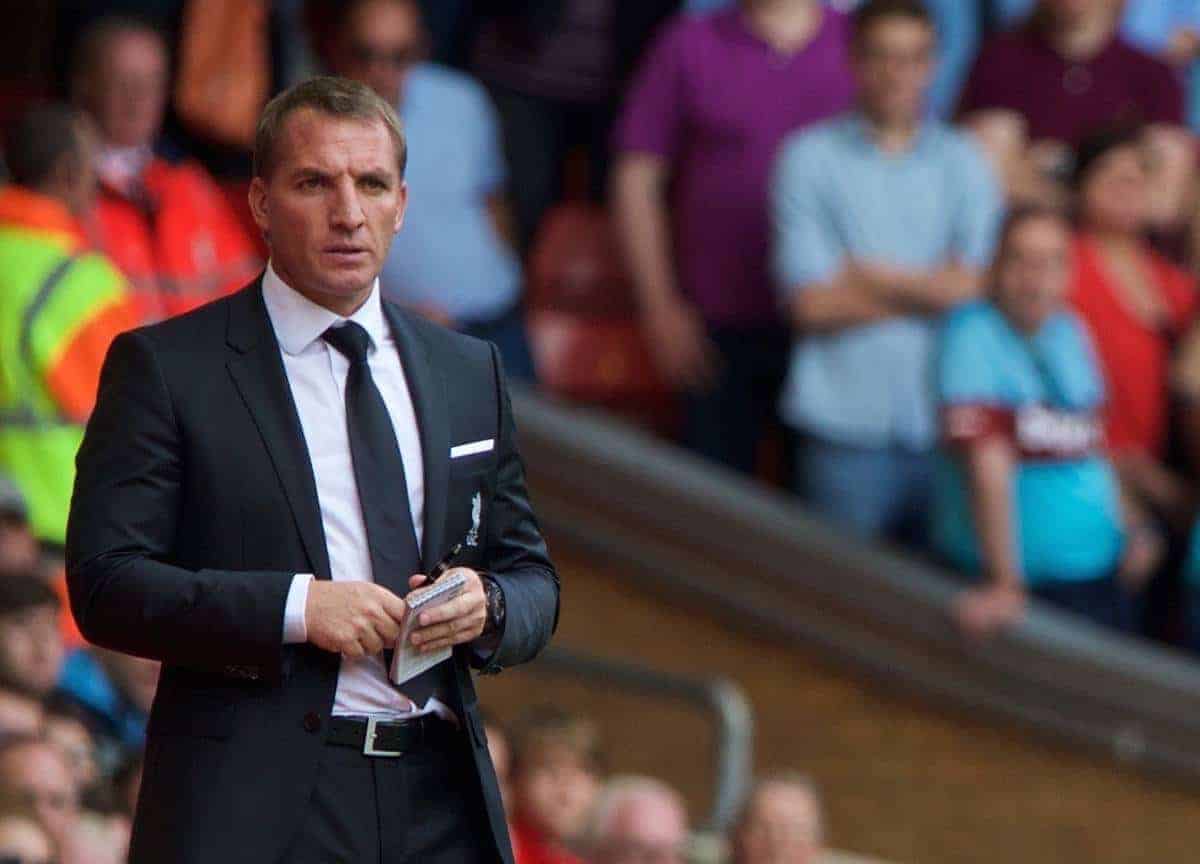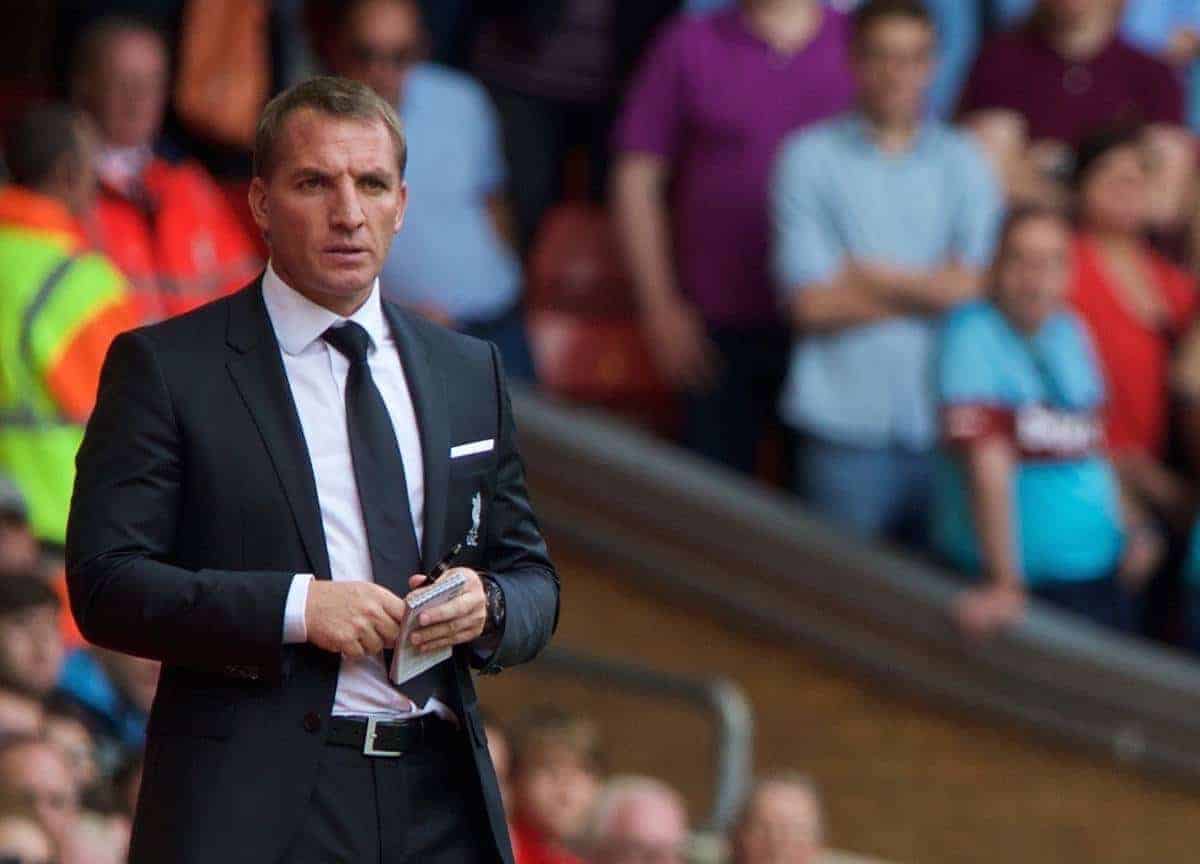 Rodgers will be thinking long and hard over the international break, with a difficult away game at Old Trafford on the horizon, and will likely make some changes to the squad who got so badly battered.
He will surely now at least consider Sakho, who is yet to kick a ball in anger this season.
Rodgers has seemingly large reserves of faith in Lovren—which is for his benefit—but after such a performance, bereft of class, composure and spirit, the Croatian is sure to find himself with stiff competition to avoid the inevitable lineup changes for the United game.
Sakho will be all too aware of the upcoming European Championships in 2016, taking place in his homeland, and after being dropped from Didier Deschamps' latest France squad he will be desperate to force his way into Liverpool's first team and stay there.
If Lovren manages to avoid the chop then he must not let his head drop in the hostile cauldron that is Old Trafford.
Taking nothing away from the clean sheet at Arsenal, the former Southampton man will be required to contain a much more potent attack than Stoke City and Bournemouth had to offer under the harsh spotlight of the taunting United fans.
If he cannot do that, or he does get dropped from the first XI, things become a lot more dire for the Croatian.
Rodgers has to be mindful of his own position as well, and with the real gauntlet of tough away games only now beginning he has no time to play Lovren into form.
No Excuses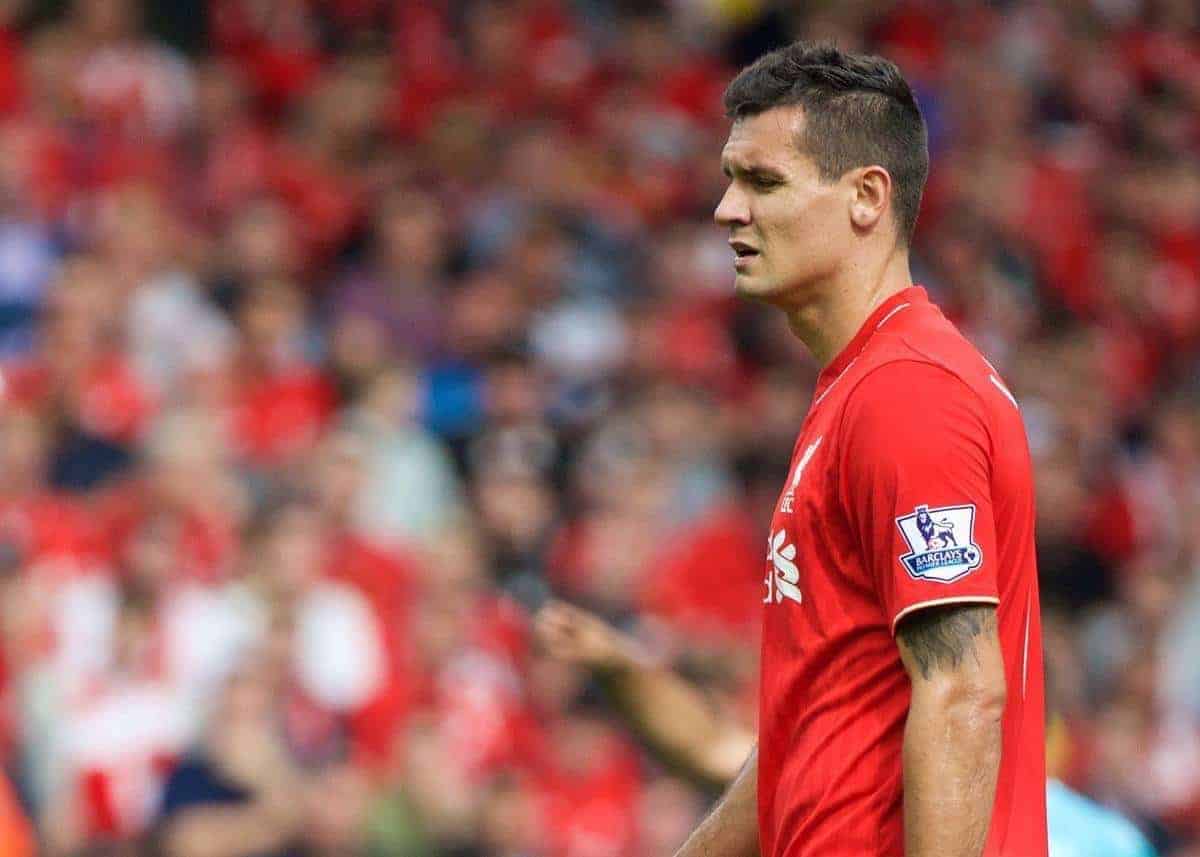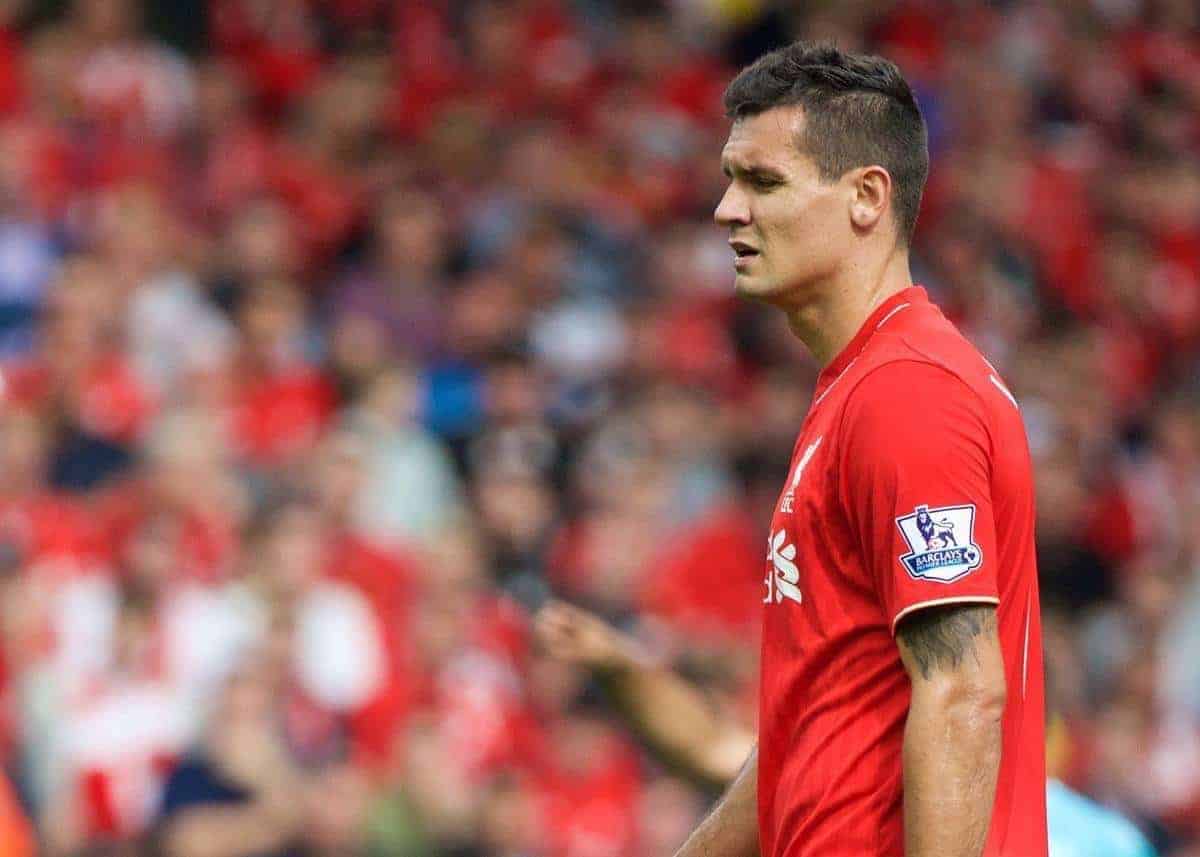 Lovren, having recently defended last season's mishaps as not entirely his fault, now has to swallow his words and recover quickly from the shambles he made of defending this weekend.
By opening the door to a determined Sakho, Lovren runs the risk of consigning himself to long trips to the continent for Europa League playing time—an unideal scenario for anyone trying to salvage their Premier League career.
After claiming his head was "already at Liverpool" when trying to force a move from St Mary's the defender now finds himself in serious strife.
With two seasons of Premier League experience under his belt along with substantial European experience Lovren has no more excuses to make.
Within Dejan Lovren is the centre-back that was so consistent and adverse to making defensive errors in the years before he joined Liverpool.
He must rediscover the vaunted tackling ability and excellent passing that made him such a key player at Lyon and Southampton before he runs out of lives at Anfield.
Lovren will get more opportunities: Rodgers has too much faith in the centre back and Liverpool simply dont have enough cover.
But with the manager in the hotseat, fans calling for him to be dropped and a tough run of games ahead, the feeling is Lovren's Anfield career is a few more mistakes away from derailment.