After making his Premier League debut in Liverpool's 0-0 draw with Arsenal on Monday night, 18-year-old Jordan Rossiter received widespread praise.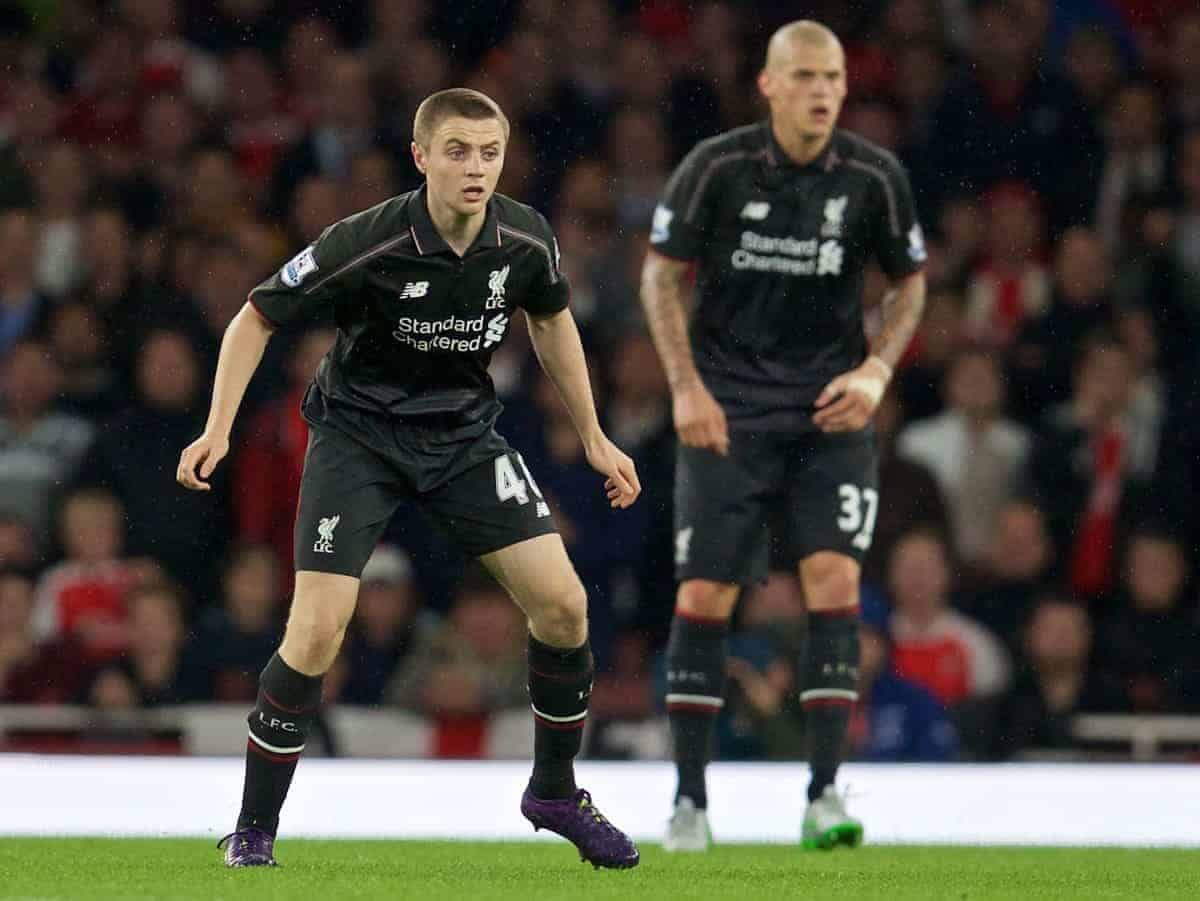 An 18-year-old making their Premier League debut is always a cause for celebration, but Jordan Rossiter's 75th-minute introduction in Liverpool's 0-0 draw with Arsenal marked a significant occasion.
After recovering from a serious ankle injury suffered midway through the 2014/15 season, the long-serving Reds academy product's return to the first-team picture was rightly lauded.
Speaking after the game, Rossiter told reporters that he was "over the moon."
"It was a great experience for me," he said after the Reds secured a vital point away to their top-four rivals.
"To make my Premier League debut at the Emirates in front of 60,000, I'm over the moon and I can't believe it.
"I didn't expect it.
"I found out on Sunday that I was in the squad to travel down to London and then about three hours before kick-off I was told at the team meeting that I was on the bench.
"The gaffer called me over with half an hour to go and told me to warm up because there was a chance I'd be coming on.
"There were a few nerves but I was excited too. I just tried to concentrate on doing my best for the team. In the end it was a great point for us."
Speaking with maturity and realism, Rossiter acknowledged that this was only the beginning, and that he would need to keep working to maintain his place within Brendan Rodgers' plans.
"We all know that with Brendan if you are good enough you will get chances because of the faith he shows in young players," he continued.
"He's done that throughout his time at the club and that gives all the young lads like myself real hope.
"I've still got a lot to learn but I'll need working hard and trying to improve and hopefully my chance comes again."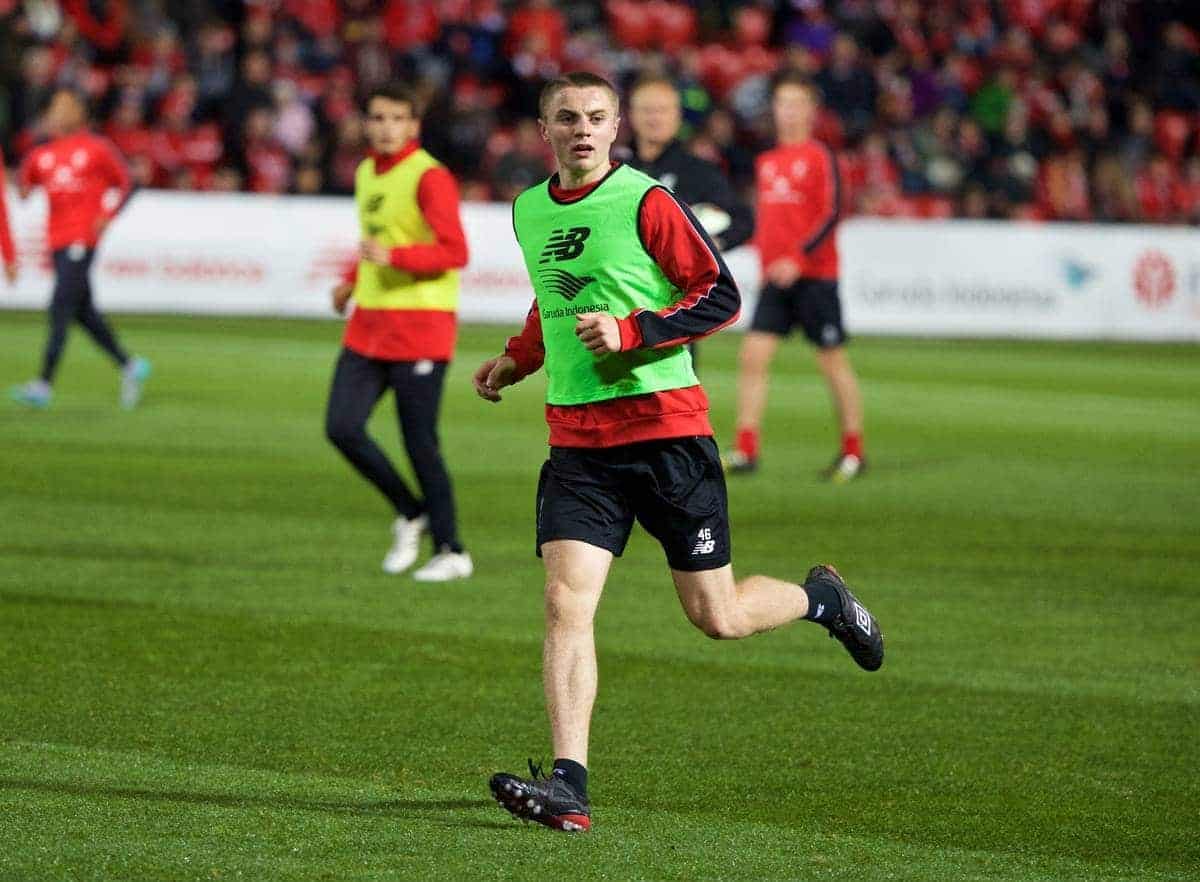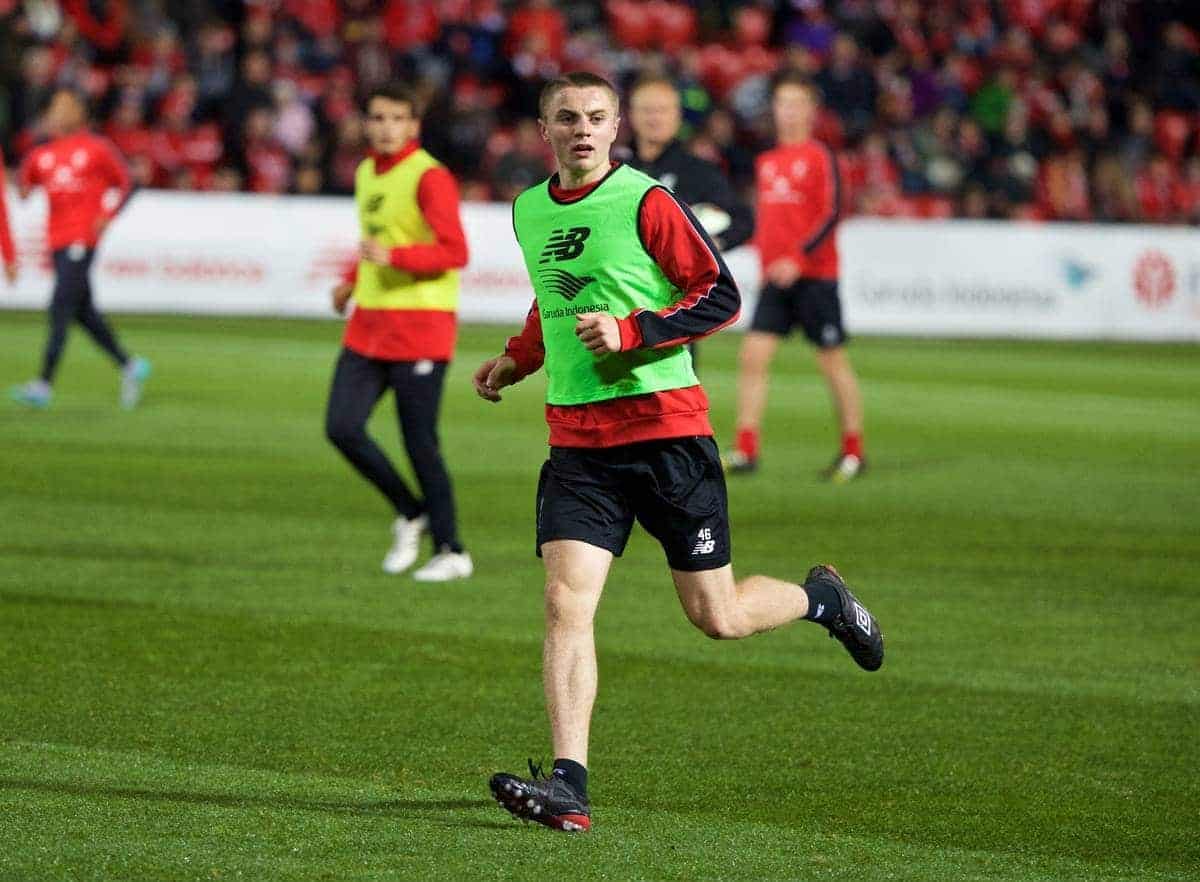 This has been a long time coming for Rossiter, and his Under-21s team-mates were particularly proud of the midfielder.
Following their 2-1 defeat at the hands of Reading Under-21s on Monday night, Michael Beale's squad boarded the team bus and cheered as they heard of Rossiter's debut, as the coach explained.
"We got back on the coach after our game and when we saw Jordan coming on, a big cheer went up," Beale said.
"A lot of the boys have played with Jordan for a number of years and grew up with him, and it was a special moment for all of us really when we saw him make his Premier League debut.
"It's fantastic for everyone."
Beale went on to note how Rossiter's performances in training and during pre-season have endeared him to Rodgers and his first-team staff, most notably one former Reds midfielder.
"I know Gary McAllister, in particular, has been really happy with him and caught his eye," continued.
"Which is excellent because we all know how good a midfield player he was."
Beale concluded: "I know it's early days because this is only his first [league appearance] but I think Jordan will kick on and become a real valued member of our first-team squad."
U21s players Cameron Brannagan and Ryan McLaughlin took to social media to praise Rossiter on his debut, along with a host of other familiar names:
Well done @jordan_rossiter proud of you ?x

— Cameron Brannagan (@Cameron246bran) August 24, 2015
Great to see @jordan_rossiter on ???

— Ryan McLaughlin (@RyanMcL2) August 24, 2015
Congrats @jordan_rossiter on making your premier league debut . Keep working lad. All the best. #LFC #Academy

— Nacho Huertas Ortiz (@NachoHuertas10) August 24, 2015
Sat next to Jordan Rossiter on the way home last night, you couldn't shift the smile off his face. #leaguedebut #LFC

— Peter McDowall (@Petermcdowall10) August 25, 2015
Really Pleased to see young Rossiter feature last night for LFC. Great to see a local lad involved.

— Neil Mellor (@NeilMellor33) August 25, 2015
Great to see Brendan give him a chance in such a big game, just need the other scouser back now Flanno! https://t.co/b4qH4UTfaZ

— Jamie Carragher (@Carra23) August 25, 2015
Performing well in his midfield role, Rossiter will be hoping for more chances to impress in Rodgers' squad as the season progresses.