Jeff Goulding wants Liverpool fans to embrace the Europa League this season and get the Reds back to winning ways in Europe.

Liverpool enter this season's Europa League ranked 55th in Europe according UEFA. Demoted to pot two in the draw, they face a tough scrap to win the cup for a record equalling fourth time. It's a demotion that's hard to bear and it should be the kick up the arse the club needs to begin it's European rebirth; but will Brendan Rodgers see it the same way?
See also: Europa League draw info
When this season's Europa League final is contested in May 2016 it will mark the fortieth anniversary of the Reds' second UEFA Cup triumph against Club Brugges. Liverpool had already won the Cup in '73 by defeating Borussia Moenchengladbach with a 3-2 aggregate victory. This marked the beginning of a period in which Liverpool's domination of Europe would become total. They amassed an astonishing 4 European Cups, 2 UEFA Cups and 1 Super Cup in just 11 years.
Bill Shankly's dream of a 'bastion of invincibility' had come to pass. A global passion for the club that would span generations was born. We see its legacy today on the clubs pre-season tours. To put it simply the League may be our bread and butter, but Europe has always been a sumptuous dessert for Liverpool.
A combination of the post Heysel ban and Liverpool's failure to keep pace in the Premier League era meant that the crown would slip in the 90s. However thanks to a Frenchman and a Spaniard the Reds were back in the new millennium.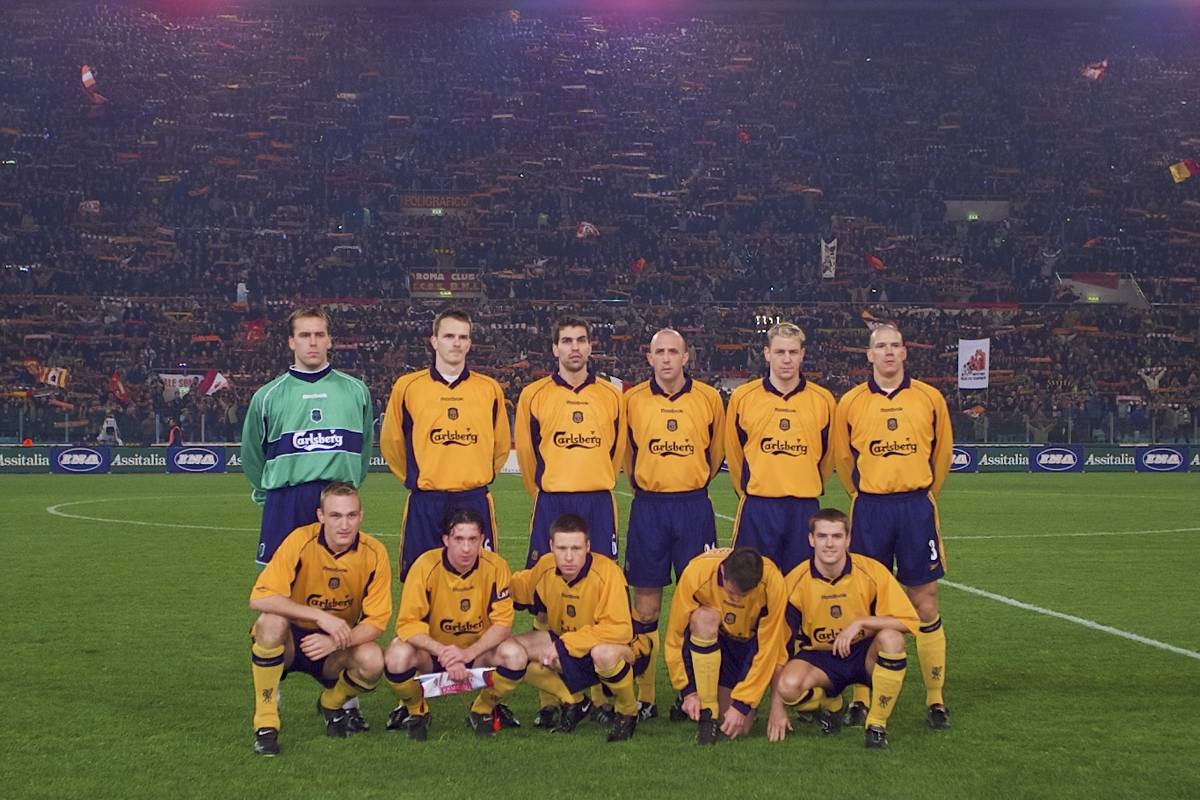 First Gerard Houllier captured our third UEFA cup and followed it up by defeating Bayern Munich to clinch our second Super Cup; before giving way to Rafa Benitez who gave us our fifth European Cup and third Super Cup. Thanks to our re-emergence in continental football, by the time Rafa left Anfield, we were once against ranked numero uno.
Our fall from grace has been swift. In just five years we have gone from being European Royalty to having to make do with the 'civil list'. It is an unacceptable state of affairs for a club of our size and resources. We should be competing in Europe every season and regardless of whether it's the Champions or Europa League; if we are in it, we should try to win it.

I get annoyed when supporters denigrate the Europa League. As if winning a trophy could ever be worthless. Try telling that to any fan who had the honour of witnessing that win in Dortmund in 2001.
Winning cups breeds confidence. It provides players with invaluable experience on the biggest stage and in the pressure-cooker of expectation. Players will tell you that when you win one it's like a narcotic. You want more and you'll do anything to get that high back again. Winning trophies also elevates the club's status, particularly European trophies. That helps us attract top players who will hopefully conclude we are a 'project' worth joining. I hate that expression.
Of course we aspire to win the biggest prizes. That's as true now as it was in '73, but the path back to the Premier and Champions League glory needn't be a barren quest to get into and consolidate a top-four place. Why shouldn't we start by adding some more polished silverware to the trophy cabinet. Chairman Mow may never have seen a greater show of Red strength, but he knew that the longest of journeys starts with the smallest of steps. Liverpool need to be geared up to take that step in Europe this season.
Imagine the trip to Basel in May. Think of the desperate scramble for tickets and of booking your plane and hotel. How great would it be to see the lads running round the pitch holding that trophy aloft, draped in red scarves as Kopites dance in the stands. We'd have won it four times!
It may not be everybody's cup-of-tea. It may not bring the financial rewards associated with the continents premier competition, but the Europa League offers a route back to the top for Liverpool. Winning it would restore pride and improve our coefficient. So let's take it seriously.

UEFA may have ruined the competition. Winning it requires a team to negotiate a ridiculous amount of games en-route to the final. It can tax a squad to it's limits, but the prize is restored prestige and a glorious first step on that journey back to the top.
Liverpool look to have amassed a squad full of options. We are much stronger than last season and seem to have started the season with purpose and determination. There is an obvious spirit and togetherness in the camp. It is entirely possible for the Reds to field a competitive eleven exclusively in the Europa League; which would minimise the impact on our League form. The impending return of Sturridge only adds to our strength in depth.
I'm looking forward to the adventure. Europe is every Kopite's birth-right and there's no room for snobbery when it comes to the Europa League. It's time to rebuild that 'bastion of invincibility'.
See also: Europa League draw info