Roberto Firmino made his full Liverpool debut with a start in Monday night's 0-0 draw with Arsenal. Jack Lusby assesses his performance.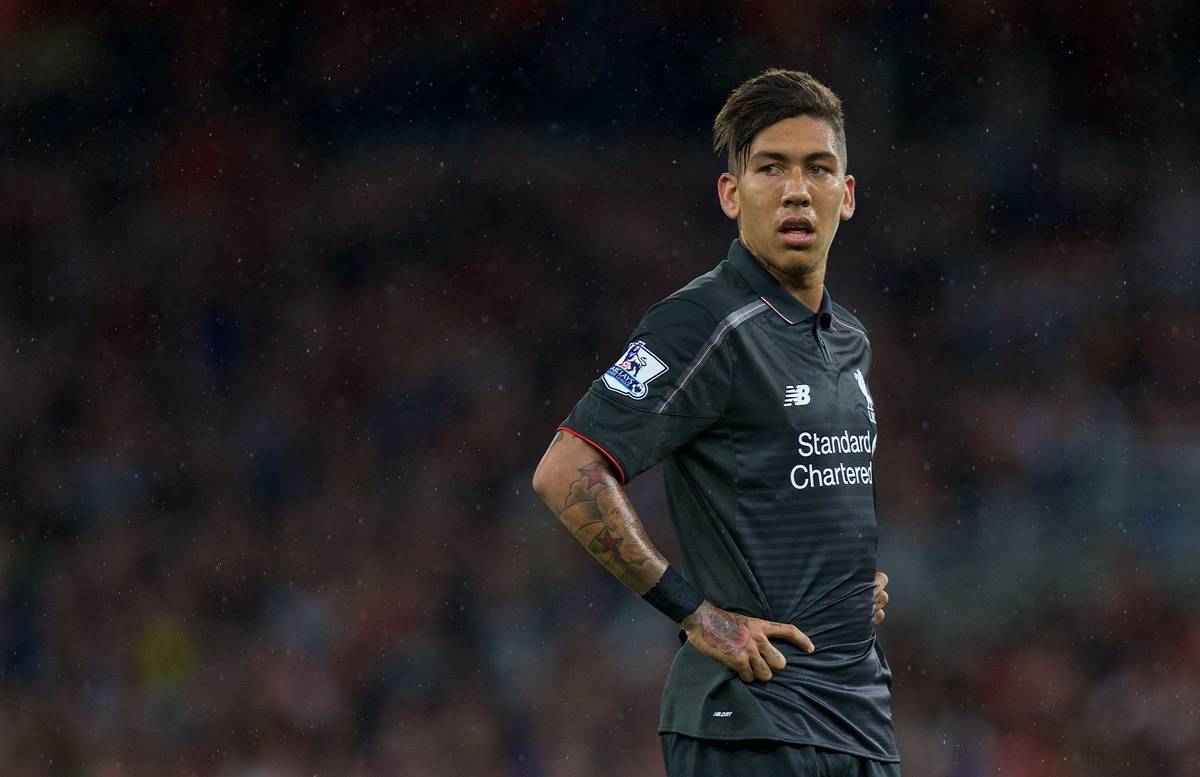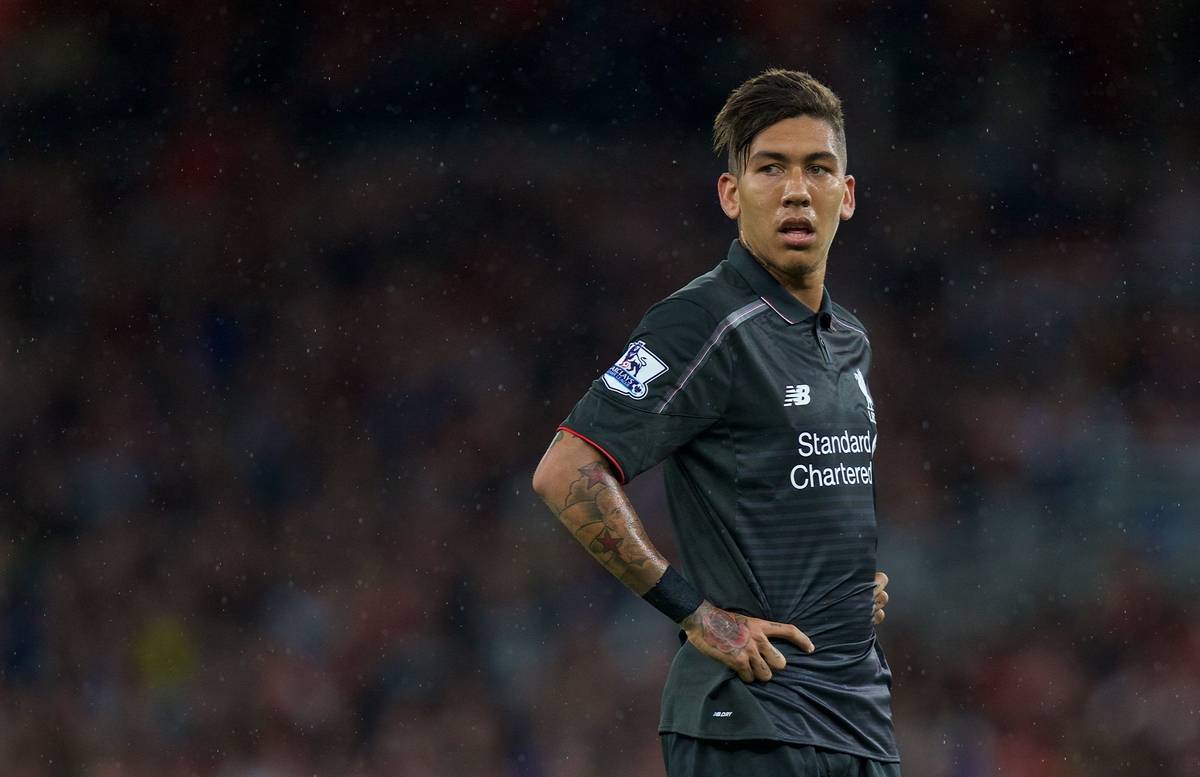 Roberto Firmino's full Liverpool debut was one eagerly anticipated by Reds supporters, and the Brazilian's display against Arsenal on Monday night underlined just why Merseyside has been so anxious to see him start.
Named in Brendan Rodgers' lineup for the 0-0 draw at the Emirates Stadium, Firmino was introduced into a hugely demanding environment.
In a 62-minute performance in north London, Firmino showed glimpses of just why Liverpool sanctioned his £29 million signing from 1899 Hoffenheim earlier this summer.
If this is anything to go by, Firmino will be an important player for the Reds this season.
Performance Positives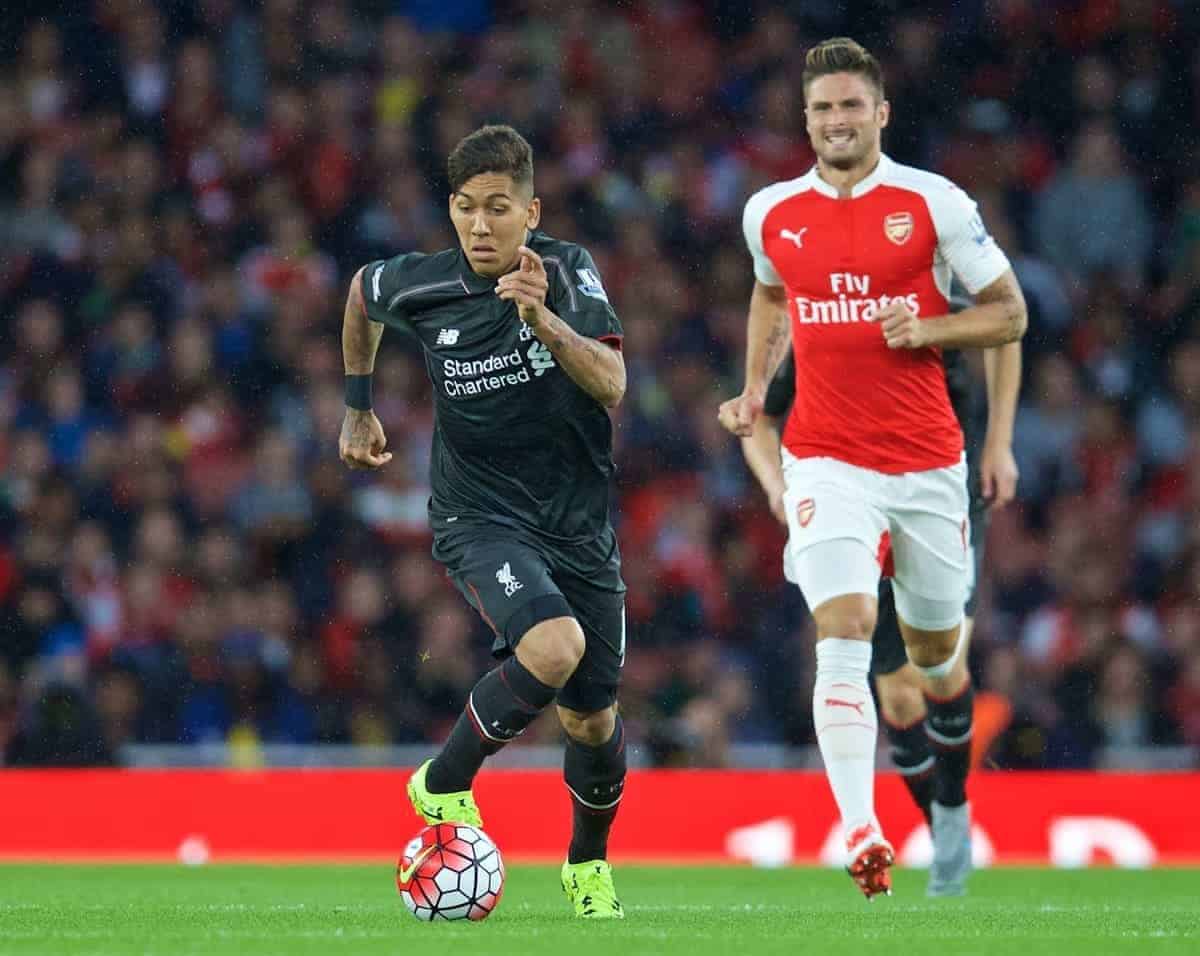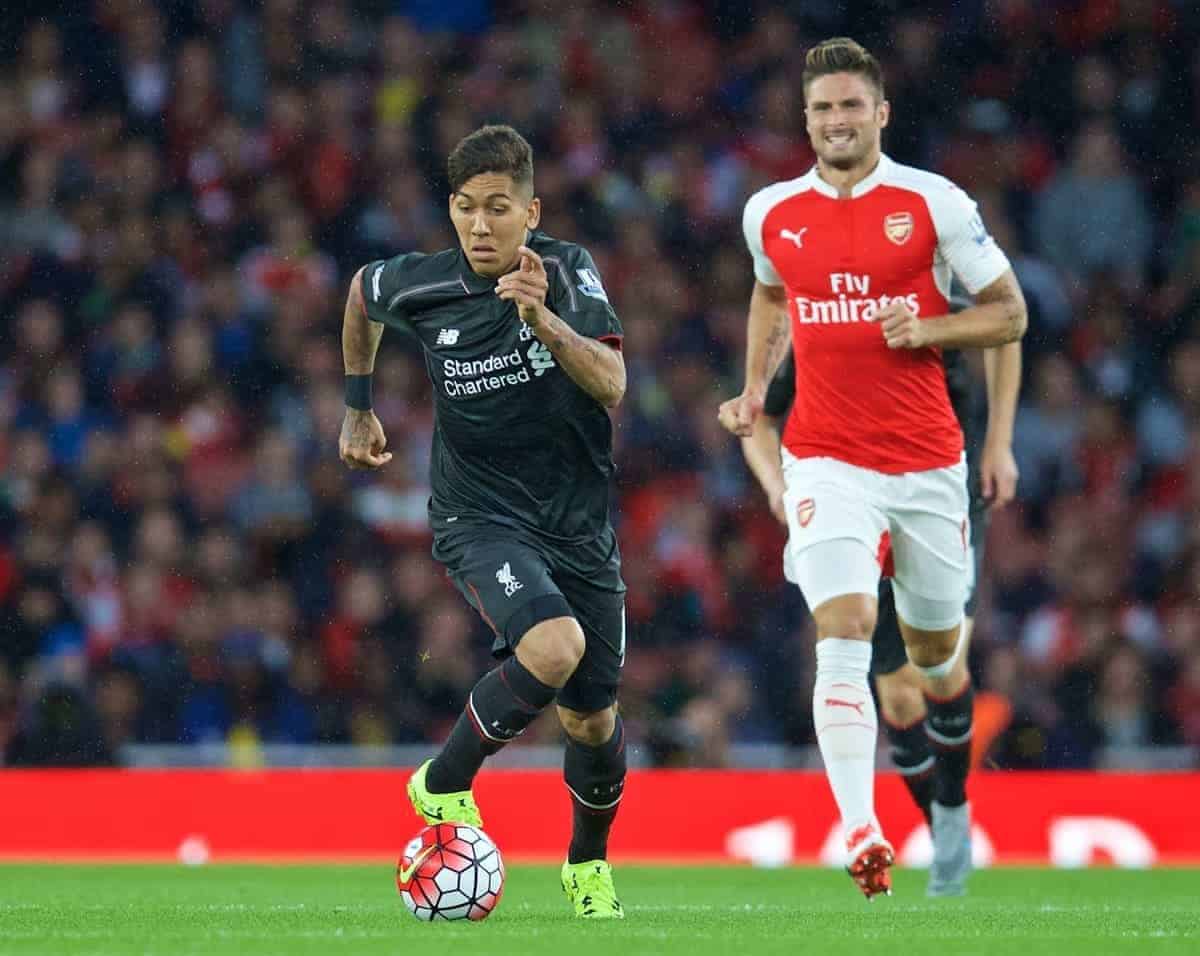 With Rodgers switching to a 4-3-3 formation at the Emirates, Firmino took up a right-sided attacking role, with his Brazilian compatriot, Philippe Coutinho, deployed in a familiar position cutting inside from the left.
The pair were tasked with supporting lone striker Christian Benteke, ably backed up by the overlapping runs of James Milner and Emre Can in central midfield.
Though fielded on the right from the start, the industry of Milner, Can and right-back Nathaniel Clyne allowed Firmino to drift inside into his favoured attacking-midfield position.
Making his first start in a Liverpool shirt, Firmino was elusive and highly effective.
A key feature of the 23-year-old's game—drilled into the skulls of the Kop by manager and media alike—is his defensive contribution, and against Arsenal this was clear to see.
Stationed on the edge of the final third, Firmino was on hand to put pressure on the likes of Francis Coquelin, Hector Bellerin, Gabriel Paulista and Calum Chambers when Arsenal were in possession.
With Arsenal's makeshift back line lacking the Gunners' usual defensive chemistry, Firmino's work alongside that of Coutinho, Milner, Can and Benteke forced the Gunners into several unforced errors.
Firmino made three successful tackles and one interception, equal to the combined defensive efforts of Coutinho and Milner.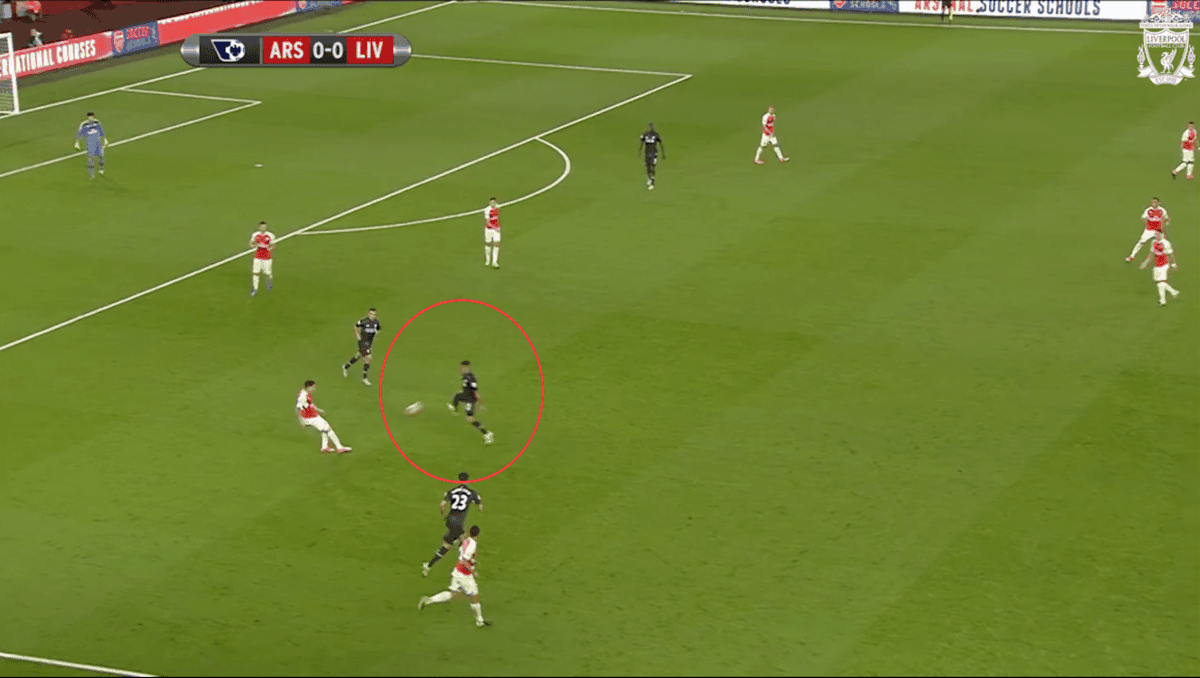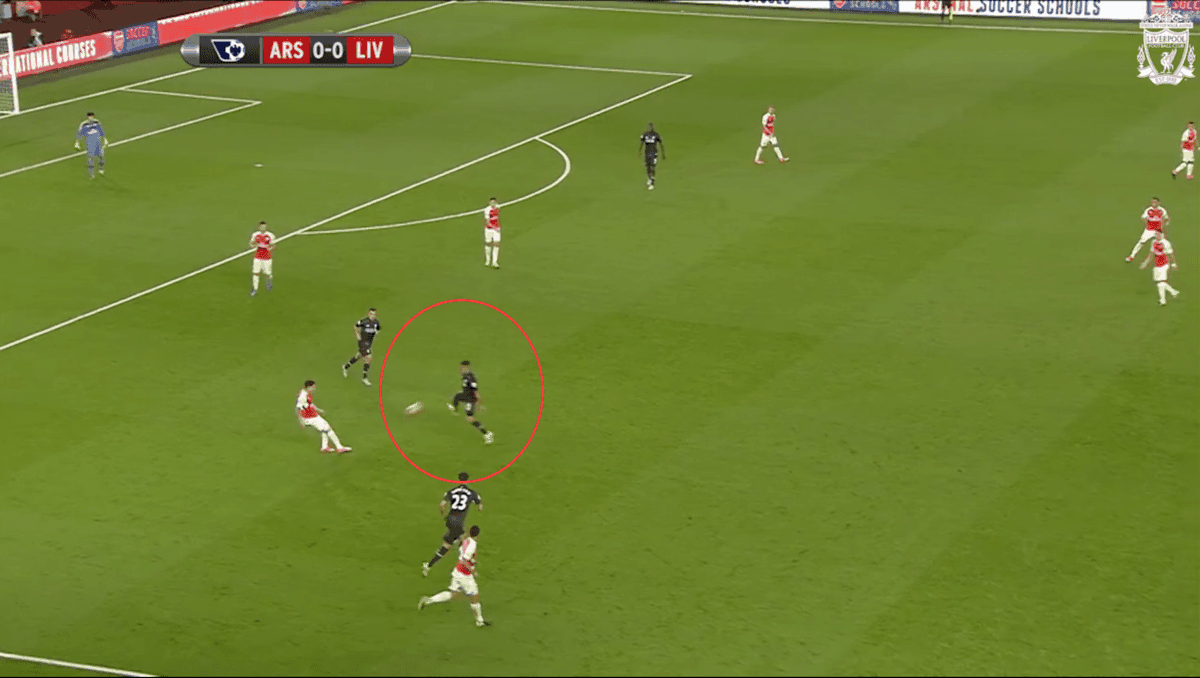 Most notably this came when the Brazilian closed down an attempted long ball by Bellerin and played a one-two with Coutinho, passing the Spanish right-back on his way into the penalty area.
Firmino's resulting cross laid on the best chance of the evening for Liverpool.
Inch-perfectly drilling the ball into Benteke's path, Firmino would have registered his first assist of the season if it wasn't for one of many world-class saves from an inspired Petr Cech.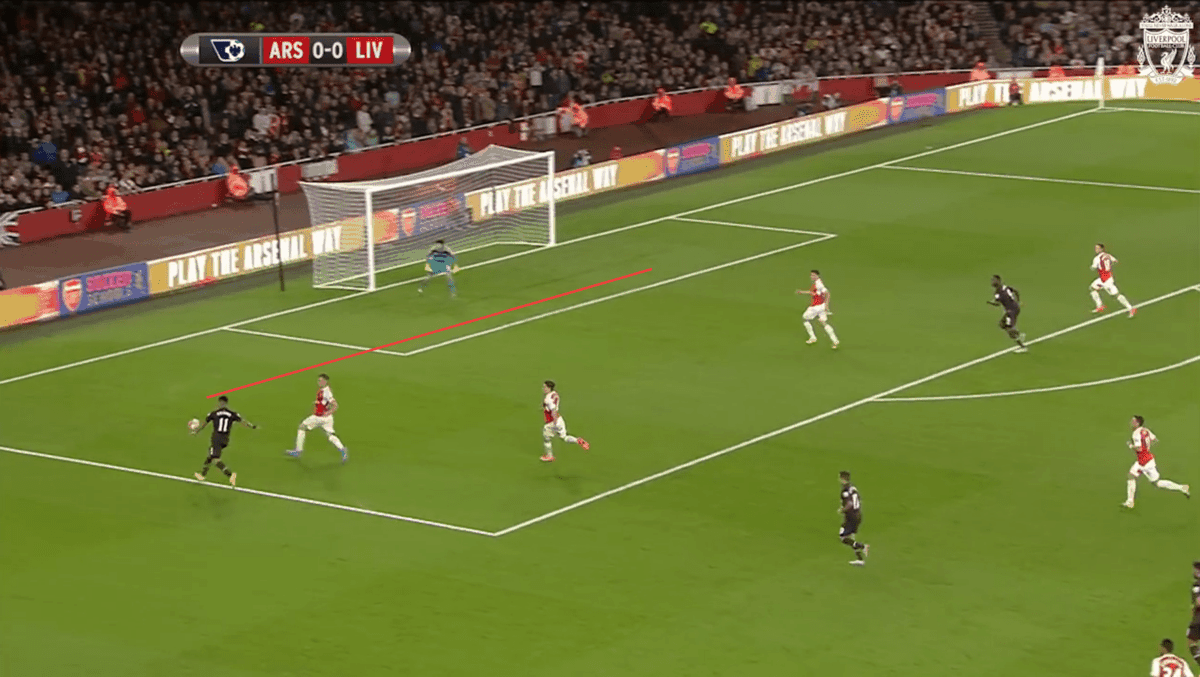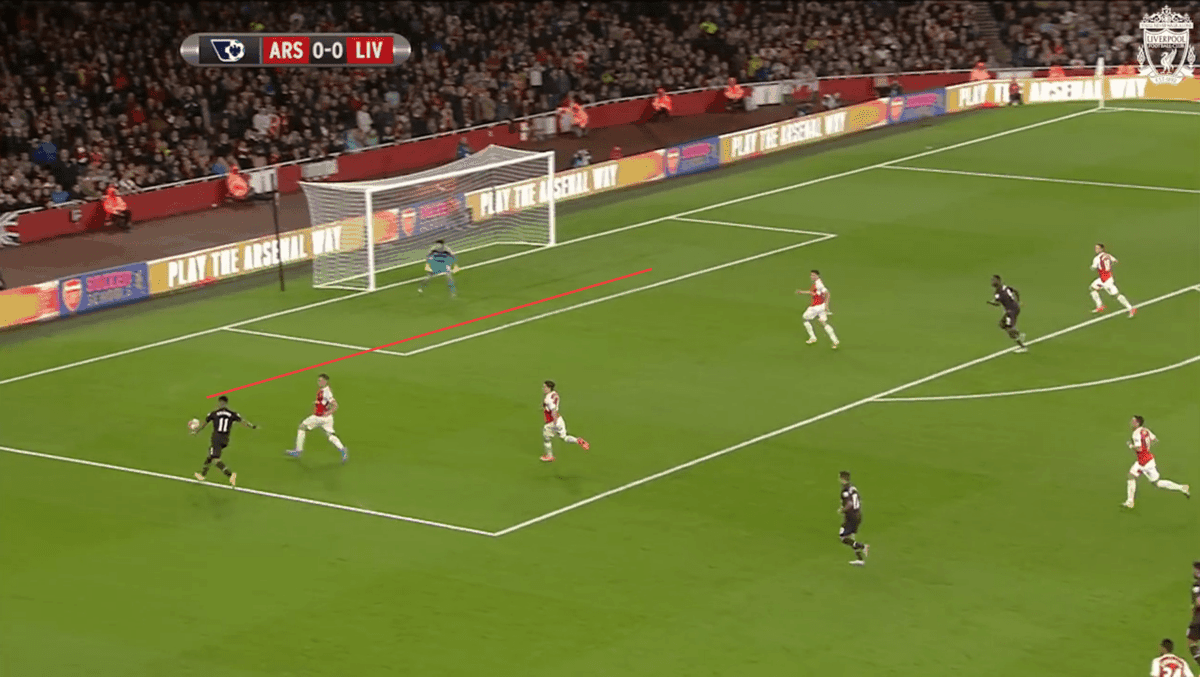 This set the tone for Firmino's performance, with the former Hoffenheim man pairing his pressing game with a creative instinct—he made three key passes in his 62 minutes on the field, more than any other Liverpool player and equal to Arsenal's Sanchez, Mesut Ozil and Santi Cazorla.
Firmino also made four successful dribbles—more than any other player.
Off the ball, Firmino utilised his intelligent movement and endeavour to boost attacks with penetrative runs, providing Rodgers with the third-man support Liverpool were lacking in their opening games against Stoke City and AFC Bournemouth.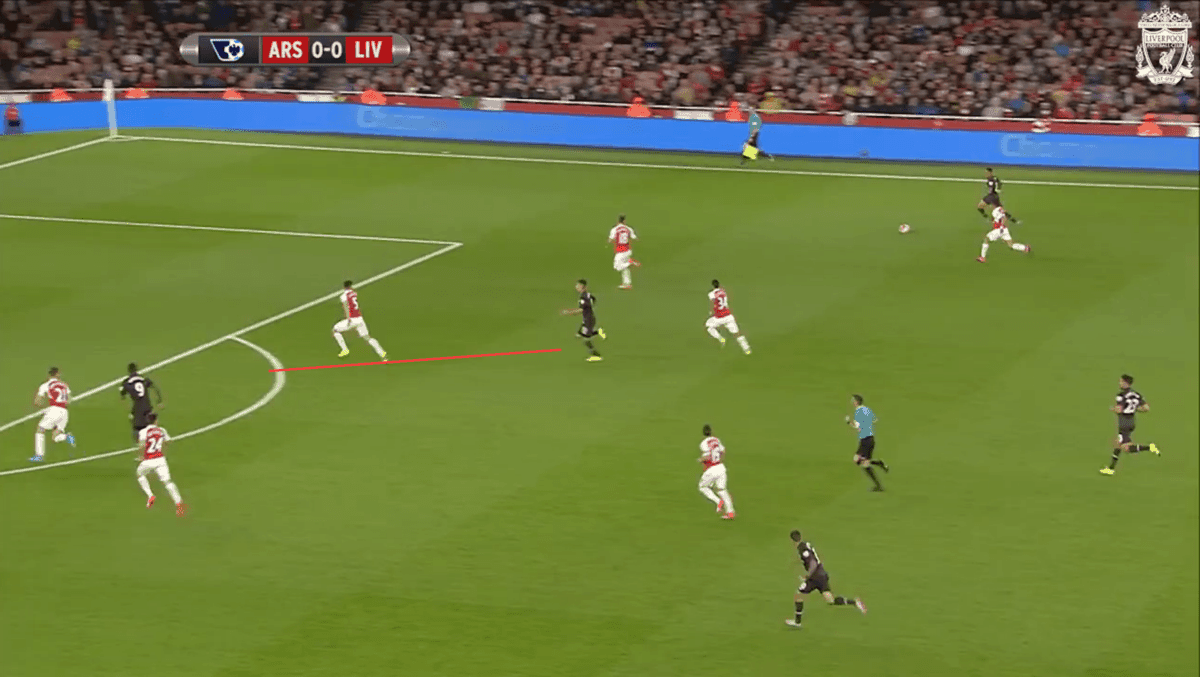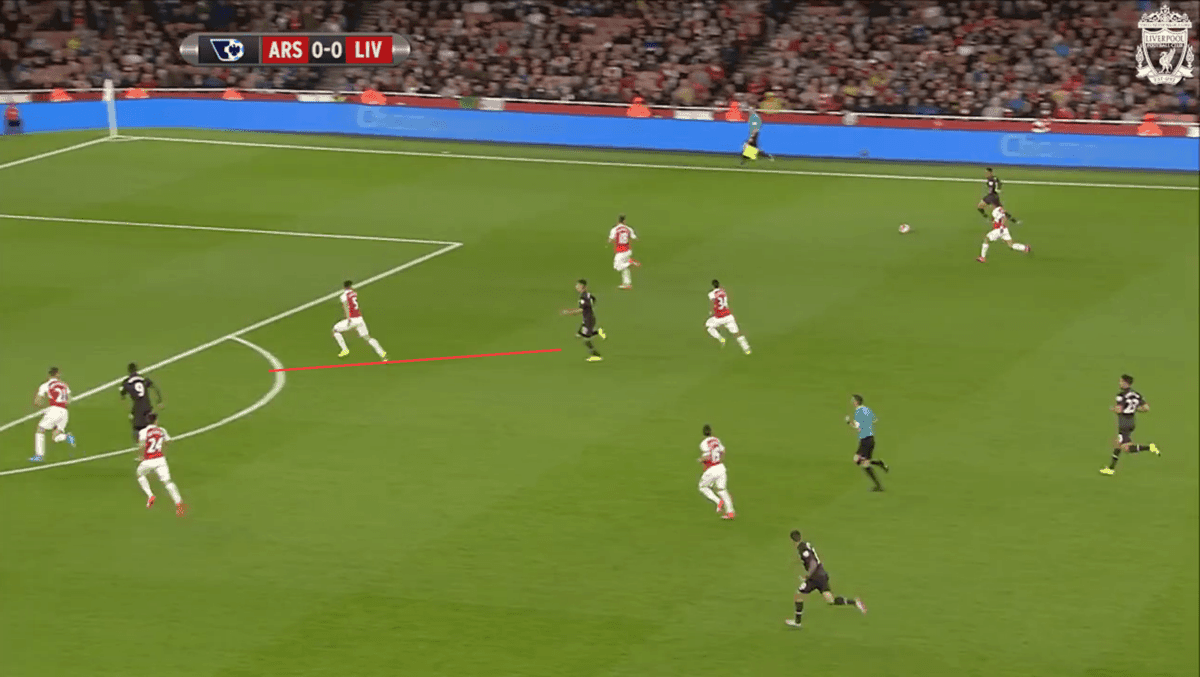 It was a diverse attacking performance that showed much promise, but this is just the start for Firmino in the Premier League.
Work in Progress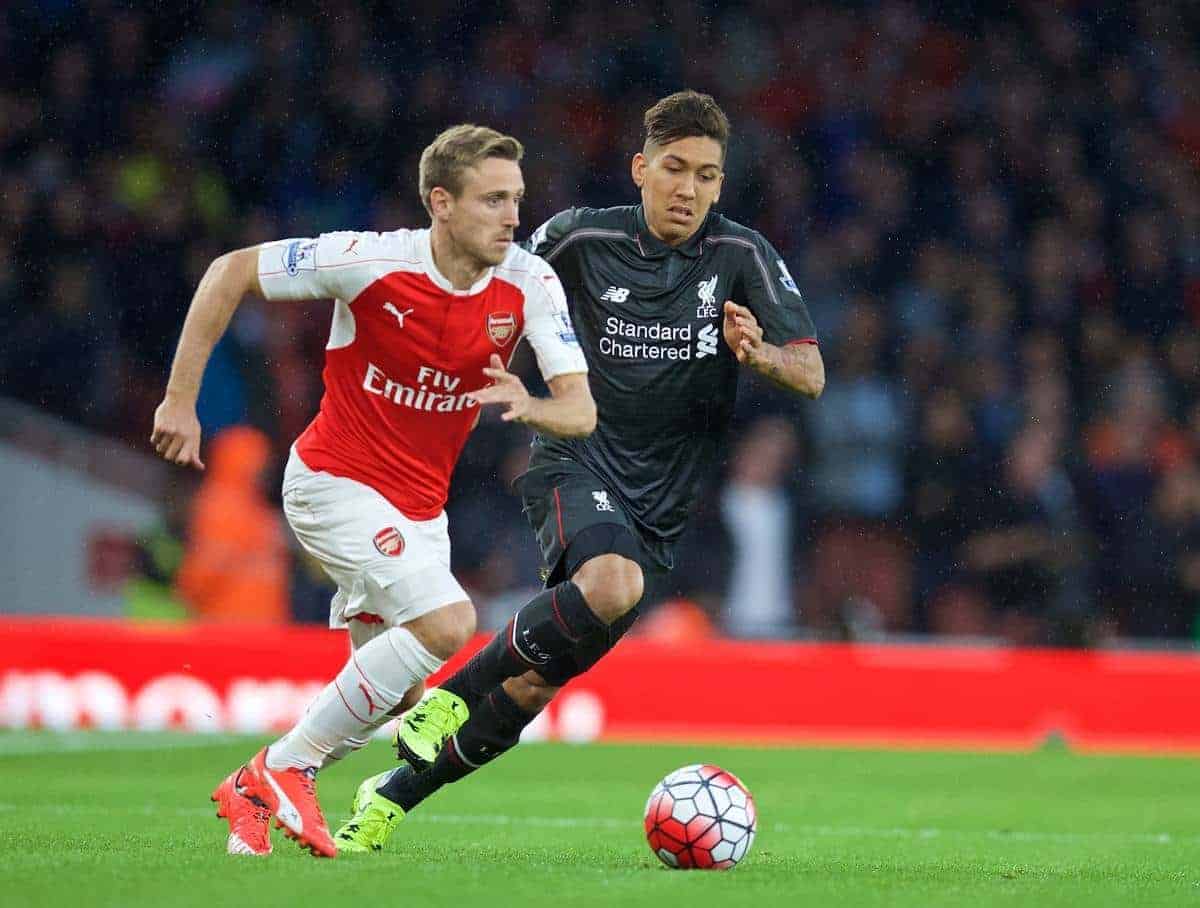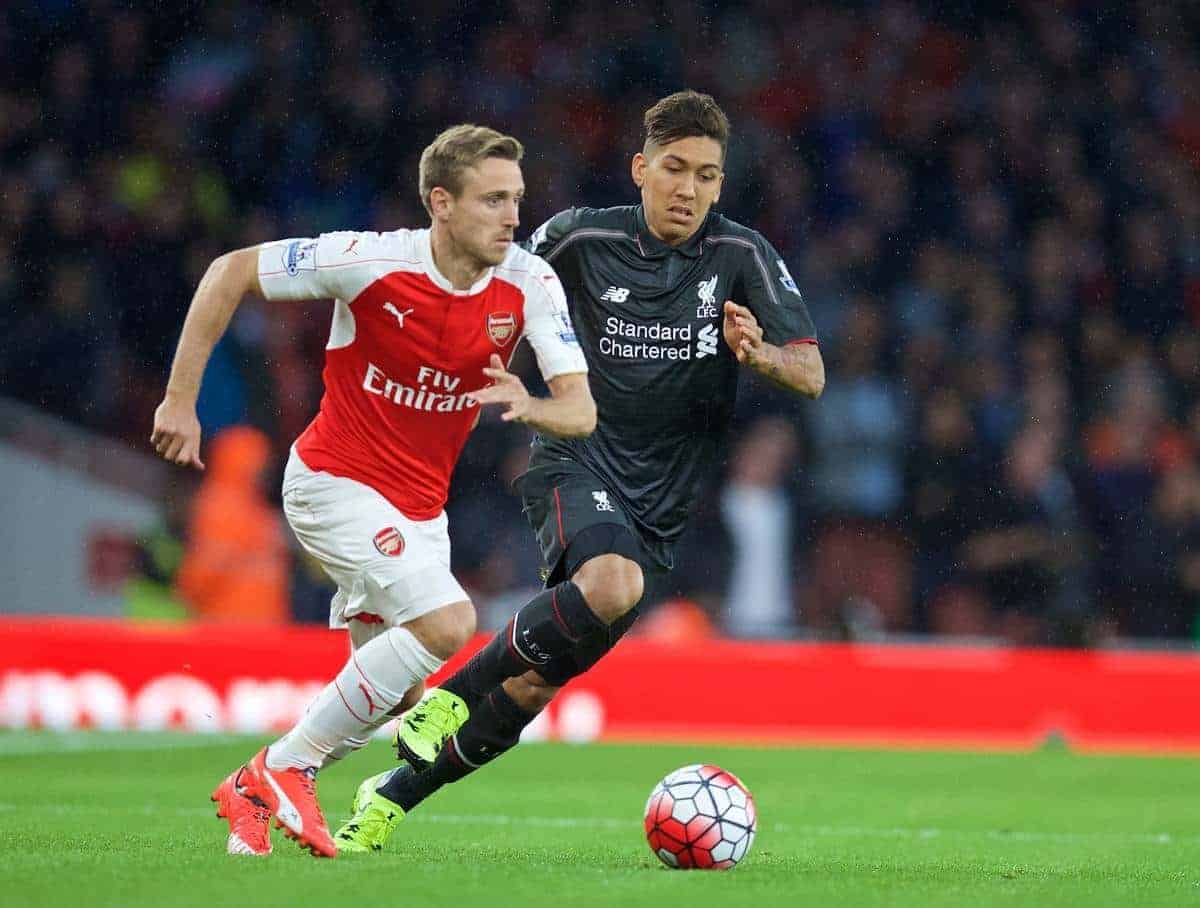 Understandably, given he had played just 32 minutes of competitive football for Liverpool prior to this Emirates start, Firmino still has a lot of work to do before he truly transitions into Rodgers' first team.
For all of his endeavour and intelligent movement, Firmino looked short of match fitness in a handful of key areas on Monday night.
Primarily, this came with his work in possession.
Lacking in sharpness and, despite his stylistically similar Bundesliga upbringing, still coming to terms with a change of scenery in the Premier League, Firmino often found himself in easily avoidable danger situations.
His first touch was sloppy, and his choice of pass was not always the most sensible.
Particularly when handed possession in wide areas Firmino would find himself surrounded by left-back Nacho Monreal, the industrious Coquelin and one of Sanchez, Cazorla or Ozil.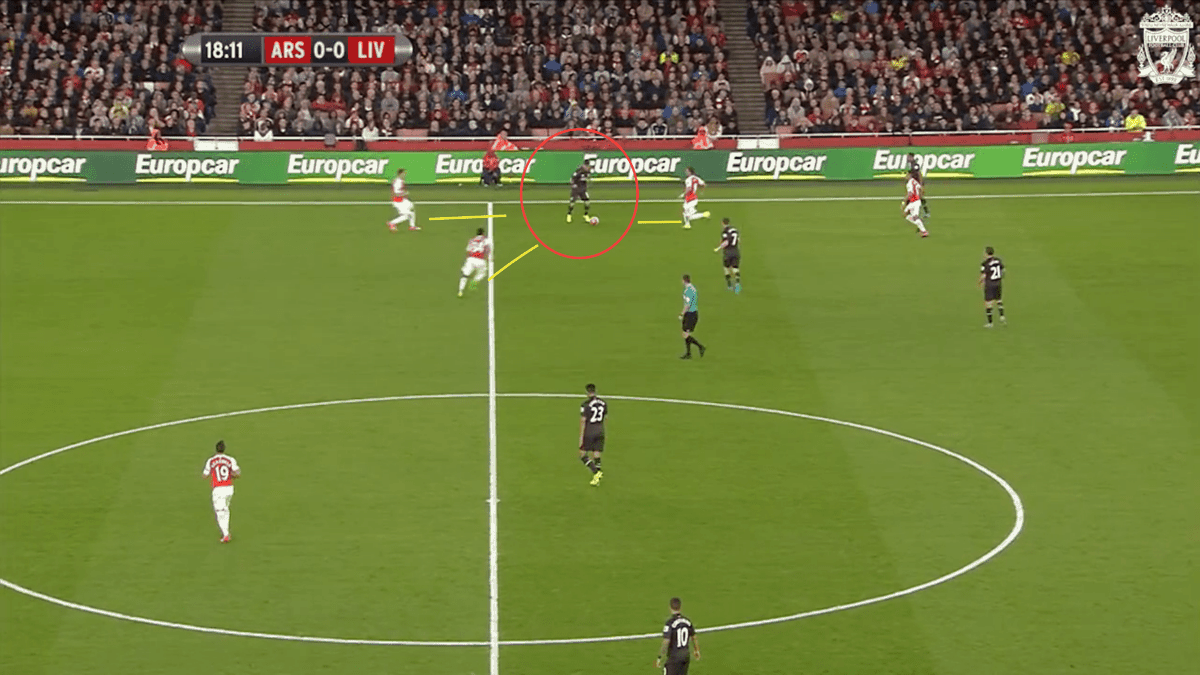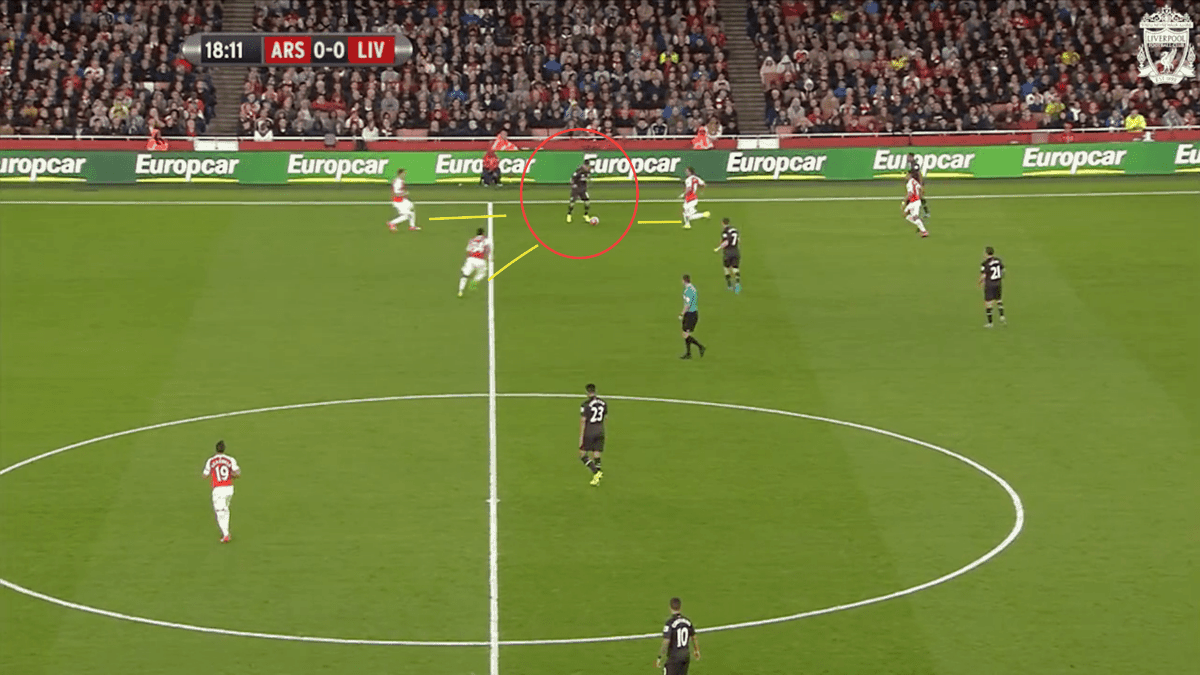 Arsene Wenger had done his homework on Firmino, whose time with Hoffenheim showcased a great close control and dribbling ability, and doubling up on the Brazilian nullified his talent.
This pressured Firmino into running into blind alleys, and he often tried to do too much on the ball.
Towards the end of his hour on the field, he had noticeably tired.
At this early stage of the season, no player to play over 90 or more minutes in the Premier League has been dispossessed more times on average per 90 minutes than Firmino (8.5). This is characteristic of a risk-taking forward, but indicates the Brazilian's current lack of sharpness.
However, this is clearly a temporary flaw—the positives in Firmino's Emirates performance point to a promising future role at Liverpool.
What Firmino Brings Liverpool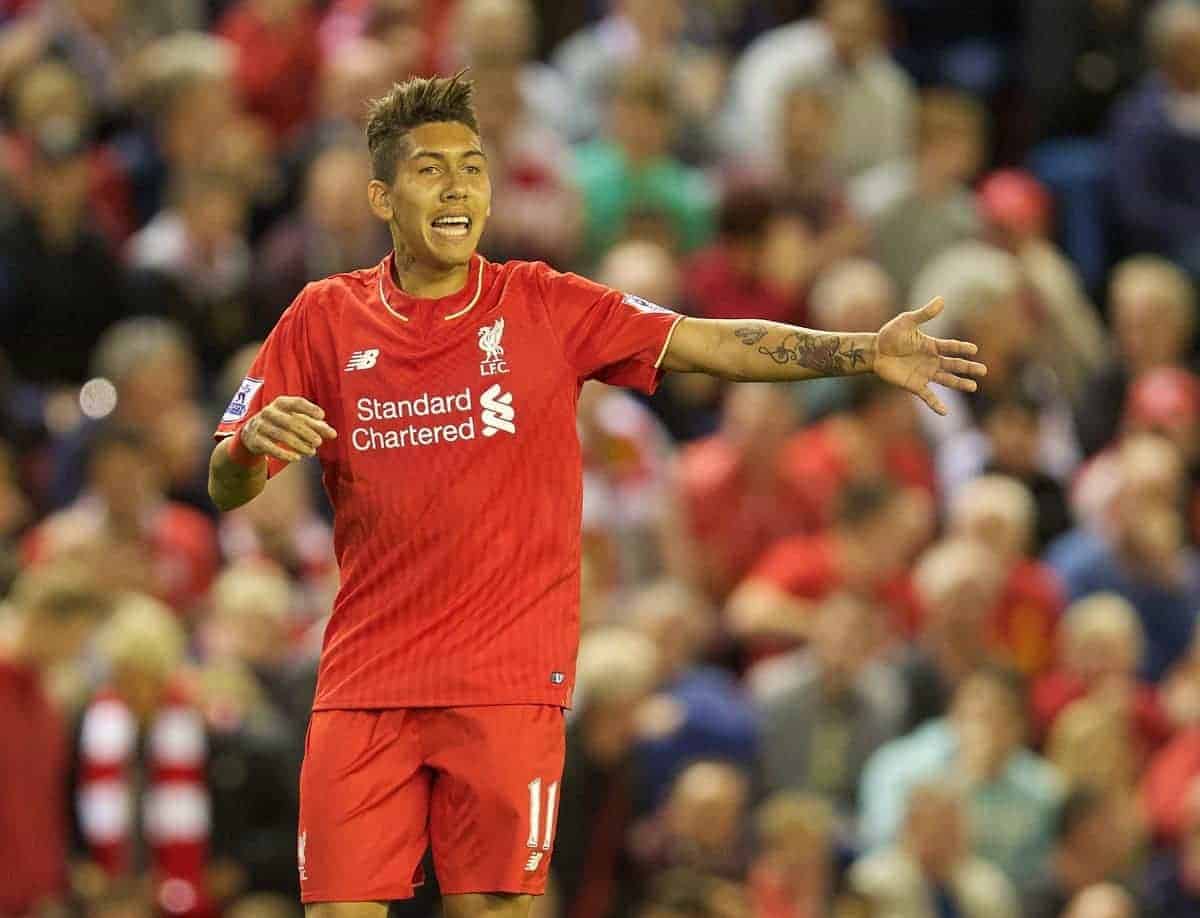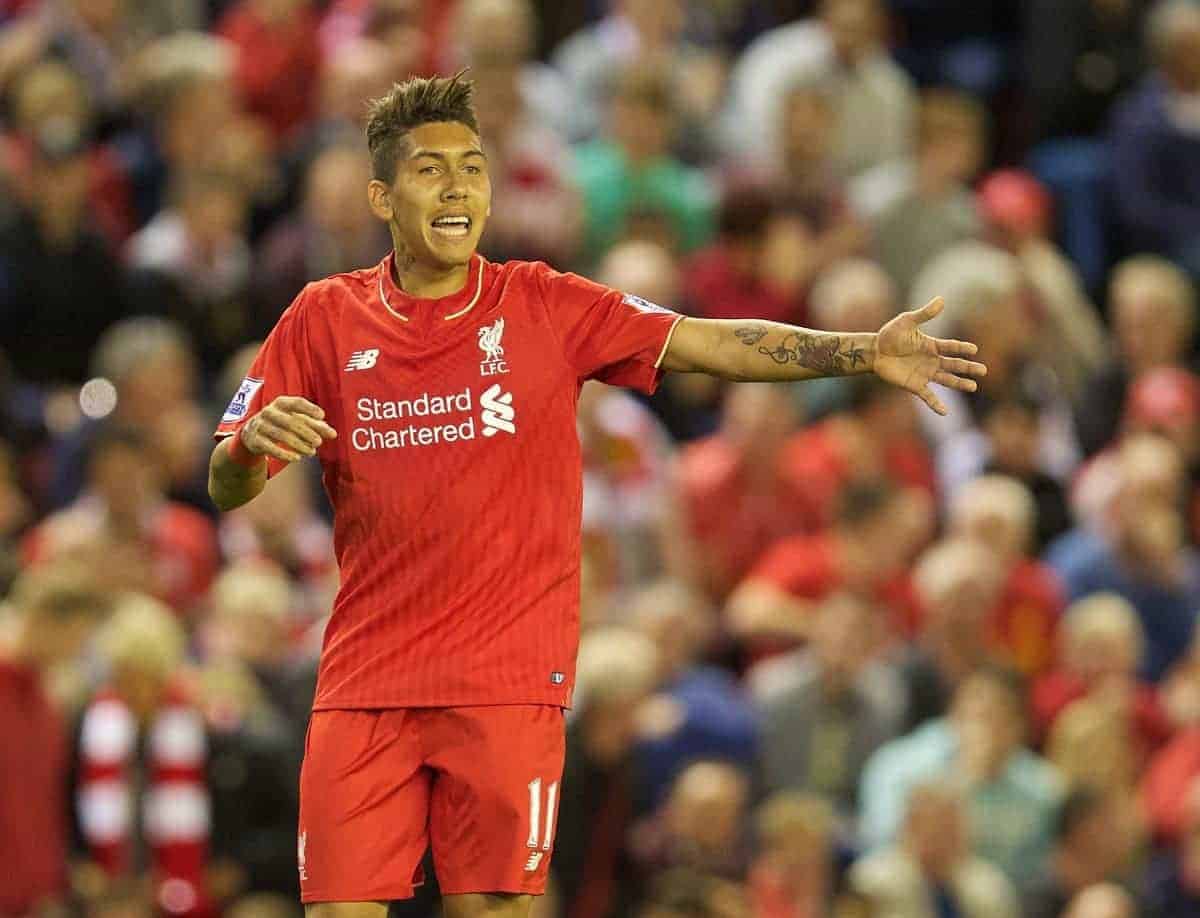 Brought into the starting lineup following injury to Adam Lallana, the poor form of Jordon Ibe and a change in shape for Liverpool, Firmino contributed more in his 62 minutes on the field against Arsenal than his absent attacking colleagues did in the opening two games of the season.
Before the game, Rodgers compared Firmino to former Liverpool target Sanchez.
"Their profile is different in terms of their physicality. Roberto is more thick-set. Sanchez is a different type and maybe a little bit quicker," he told reporters.
"But both players are aggressive, want to score goals and are both team players so, yes, there are a lot of similarities."
Sanchez lined up on the left attacking flank for Arsenal on the night and, though half-fit himself, gave Liverpool supporters a glimpse of what Firmino will provide Rodgers' first team when he adapts to life in the Premier League.
The Chilean presses with vigour, eagerly collects the ball in tight spaces, recycles possession with incision and drives attacks with intensity.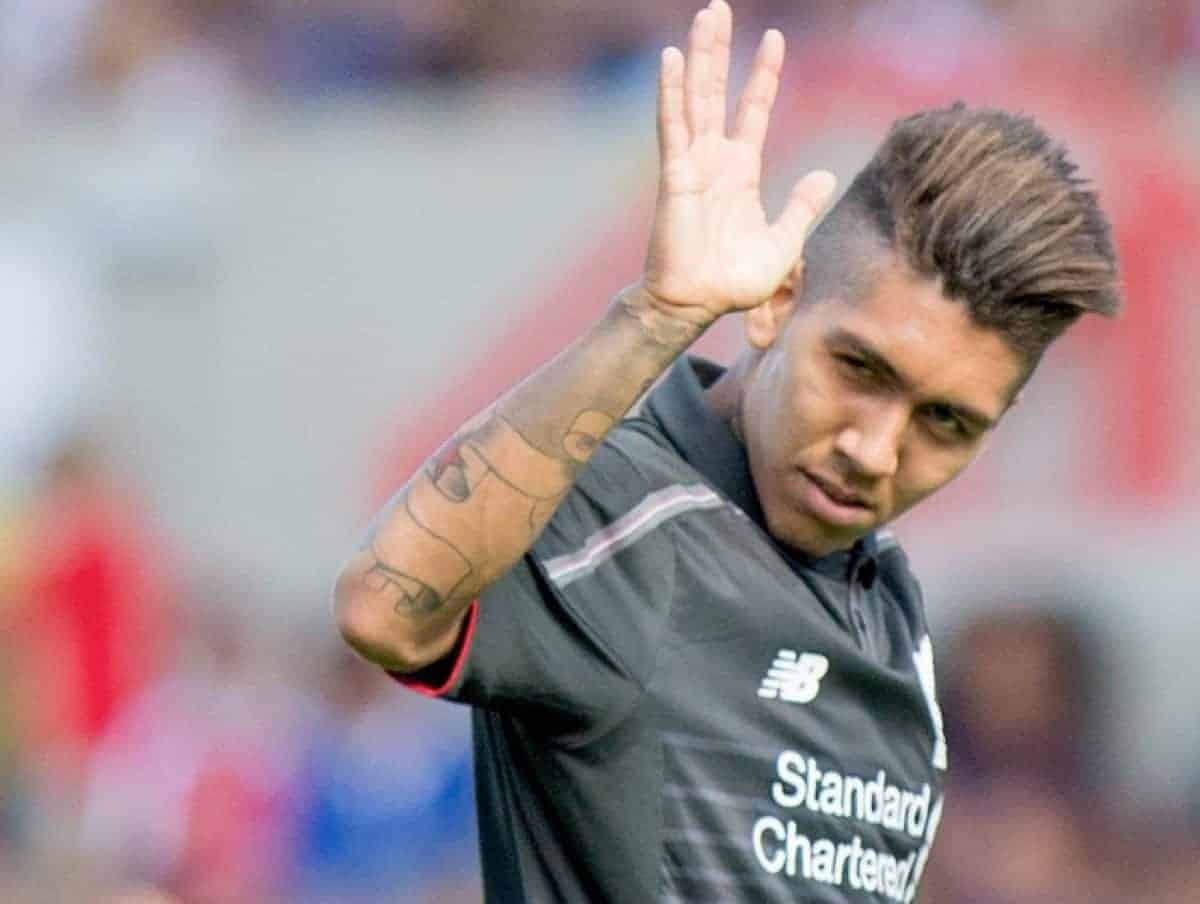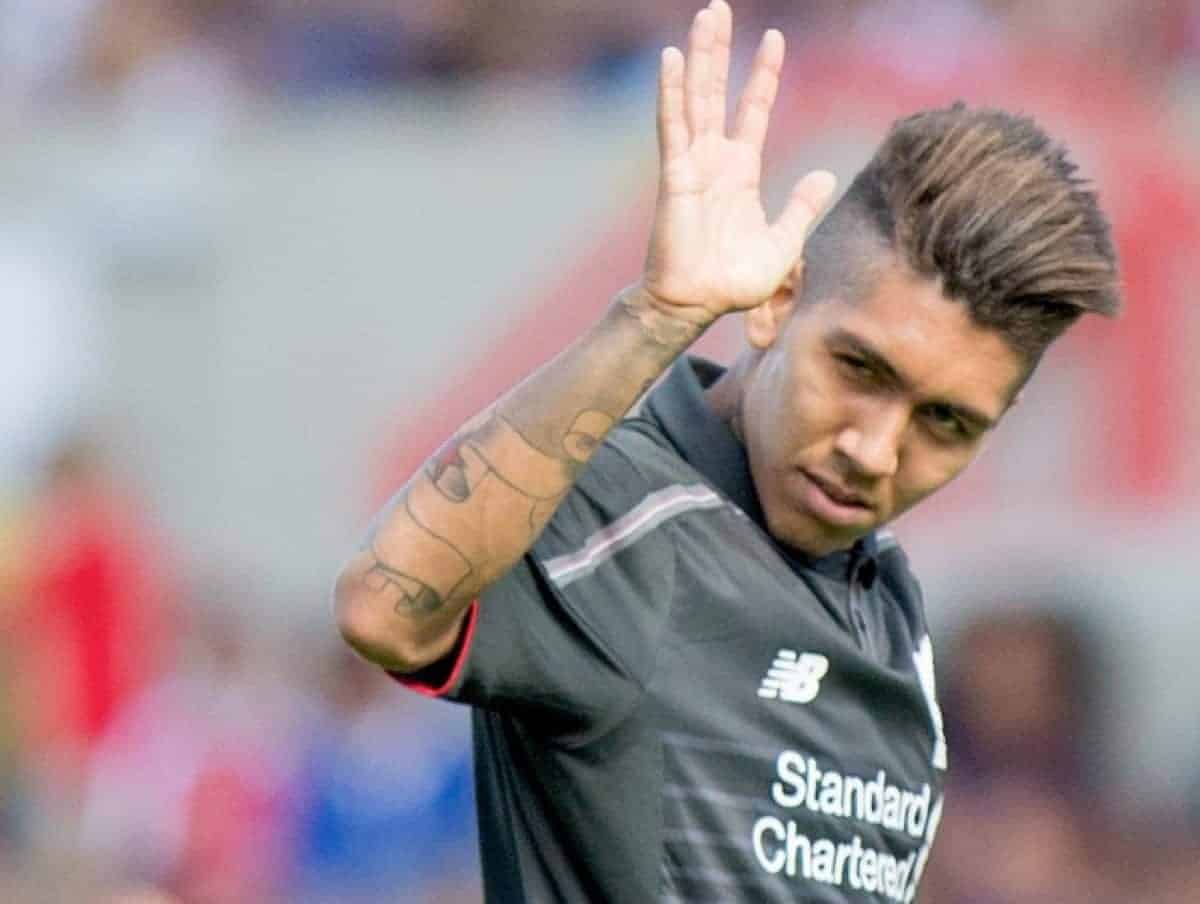 There is a reason why Rodgers so relentlessly pursued him last summer, but in Firmino he has a similar talent.
At the Emirates the way in which Firmino pressed the Arsenal defence, created chances for his team-mates and drifted between the lines with intelligence showed just how important he will be when he acclimatises.
He combined more effectively with Benteke than Lallana has, and created more opportunities from out wide than Ibe has.
His Copa America-honed linkup play with Coutinho was invaluable.
Firmino looks set to play a vital role drifting inside from the right attacking flank, and a bright 62-minute performance against Arsenal on Monday night—despite being far from match fitness—showed he can be a key player for Rodgers' Liverpool this season and beyond.