Aaron Cutler dissects and dispels ten myths about the modern day Liverpool.
2. Rafa's Rant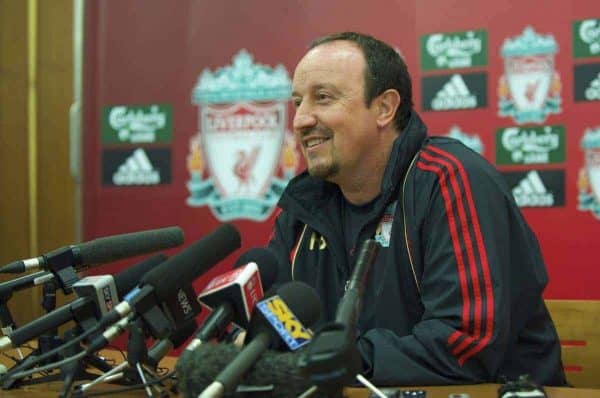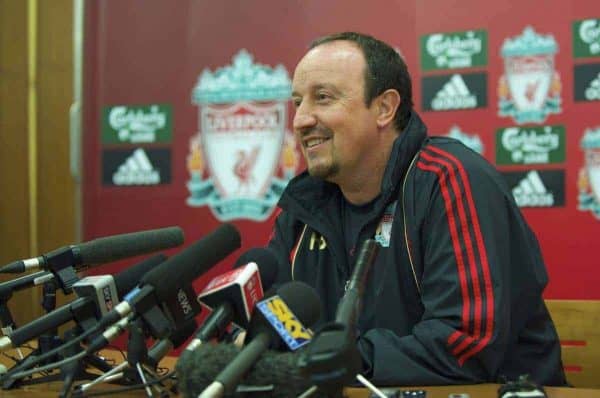 Rafa's rant is often talked of in the same breath as Kevin Keegan's infamous meltdown. Legend has it Alex Ferguson riled both men, underlining his status as undisputed master of the mind games.
But though that may be true of an emotionally wrought Keegan, whose Newcastle side duly imploded, it does not hold true of Benitez or Liverpool.
Yes Rafa's carefully orchestrated press conference preceded a 0-0 draw with Stoke but the reds were a goalpost away from earning three points that day and increasing their lead at the top of the table.
'Rafa's cracking up' sang the United natives during the home stretch, caring not for an eleven match unbeaten run that included a 4-1 pasting of their own side.
In fact the Red Devils showed greater signs of fragility throughout a tense run-in.
The aforementioned humbling by their arch rivals was quickly followed by a 2-0 defeat at Craven Cottage. A last minute winner from Federico Macheda meanwhile just about saw-off Aston Villa before a controversial decision by Howard Webb (who else?) enabled them to fight-back when 2-0 down at home to Spurs.
As for the rant itself? Far from a bitter diatribe of convoluted fiction, each point was indeed factual – as Rafa was at pains to point out.
Significantly The Spaniard is also said to have received praise from several peers (off the record, sadly) delighted that someone had chosen to expose Fergie's insidious influence over the suits that run our game.
10 LIVERPOOL MYTHS

1. Liverpool 'lost the league' at Palace
2. Rafa's Fergie "Rant"
3. Rodgers' portrait of himself
4. The Spice Boys couldn't defend
5. Martinez 'turned down' Liverpool job
6. Suarez the flat track bully
7. Garcia's "Ghost Goal"
8. Sakho can't pass
9. We never gave Hodgson a chance
10. Gerrard wasted his career