Alberto Moreno's recent return to form at Liverpool has been extremely pleasing, but there is now an over-reliance on him at wing-back.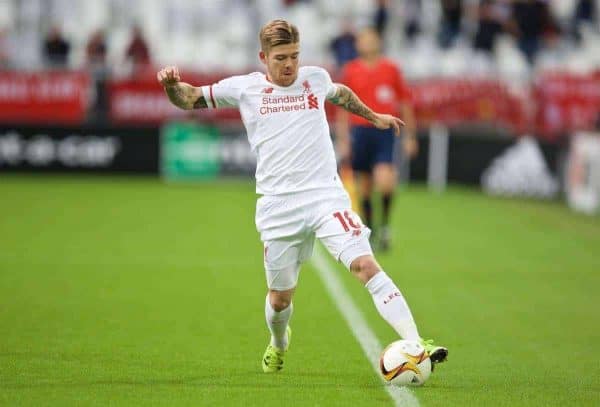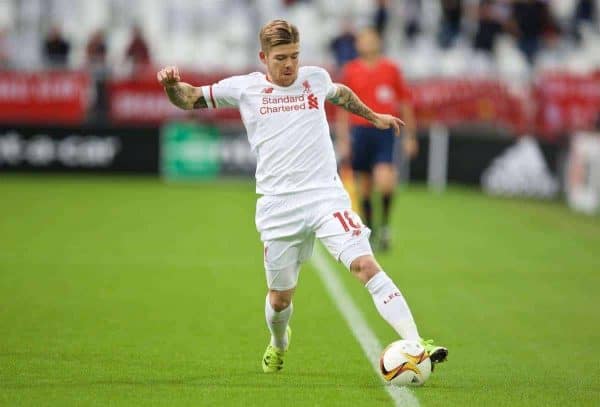 It wasn't too long ago that he was being written off by some supporters, with many feeling the Spaniard would never justify the £12million spent on him last year.
Having lost his place at left-back to Joe Gomez in the opening weeks of 2014/15, the popular, mildly eccentric Moreno has responded admirably, and been one of Liverpool's best players during a poor run.
Brendan Rodgers' switch back to a 3-4-2-1 formation has benefited the 23-year-old, and his relentless energy at wing-back has given the Reds an extra attacking outlet.
https://twitter.com/jacklusby_/status/647787342133096448
He was particularly impressive in the 1-1 draw at home to Norwich, but also shone against Aston Villa in the 3-2 win on Saturday.
Whereas Moreno couldn't get in the team when Gomez was Rodgers' first-choice left-back, there is now suddenly an alarming dependence on him to stay fit and in-form in the current system.
Lack of a replacement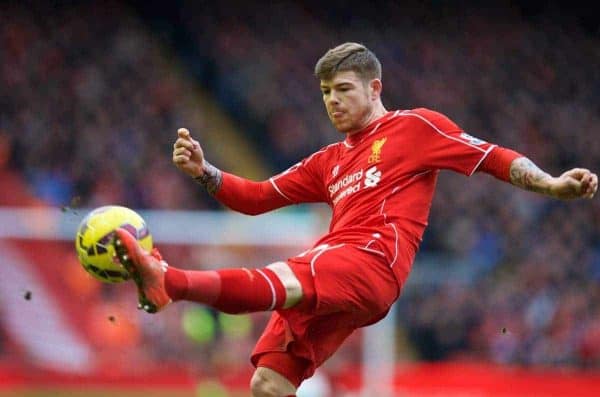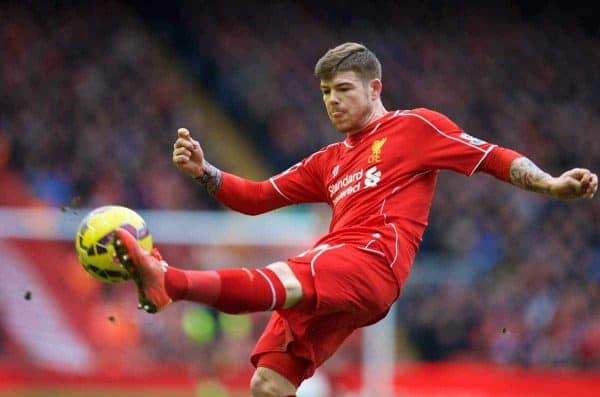 Gomez has shown that he can be a decent option as a defence-minded left-back, but he is clearly not suited in an attacking sense to rotate with Moreno as a wing-back.
This leaves Rodgers with almost no back-up option in that role, unless he decides to try something out of left field like playing James Milner there (never going to happen).
It should never have got to a situation like this.
Jon Flanagan, even if he were fit, is similar to Gomez in that his attributes are better suited to a full-back role than a wing-back role.

Lazar Markovic showed last year that he has the ability to thrive as a wing-back, even if it's far from his best role – which makes his loan to Fenerbahce all the more baffling and frustrating.
This lack of options has put Rodgers in a tricky situation: does he just keep playing Moreno? The answer has to be a resounding no.
Rest needed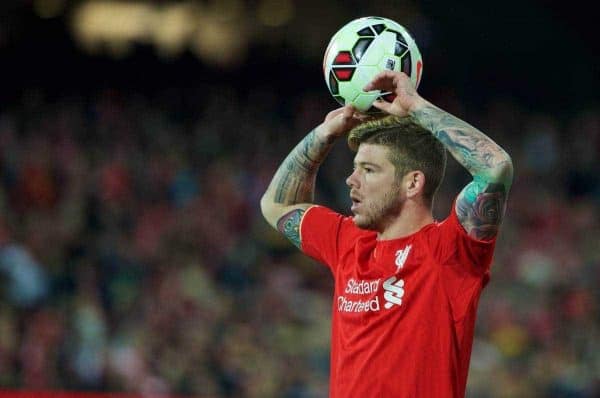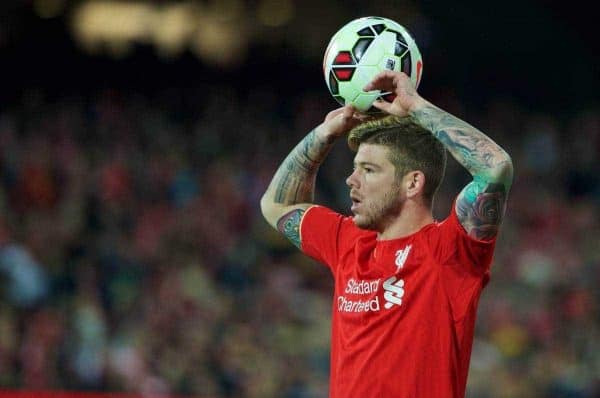 Such are the demands of being a wing-back – it is widely seen as arguably the most relentless, taxing position in football – that Moreno must be given a breather for Thursday's Europa League clash at home to FC Sion, especially with the Merseyside derby in mind.
The former Sevilla man has got through a huge amount of work since returning to the fold earlier this month, and will be feeling the strain. Starting against Sion would be his fifth start in 14 days.
Indeed, including sub appearances, Moreno is second (behind Emre Can) in most appearances this season so far..
He has been a constant outlet down the left, and while his final ball and general intelligence have been questioned in the past, there has been a significant improvement in both areas.
No player created more chances (6) in the Premier League this weekend than Alberto Moreno. #LFC pic.twitter.com/8Rp2K2RVvA

— Squawka (@Squawka) September 20, 2015
Running him into the ground would be a terrible decision by Rodgers, and both Moreno's confidence and form would suffer because of it.
The Reds need their in-form Spaniard at the top of his game for Sunday's showdown at Goodison Park, with Seamus Coleman a key man for Everton down the right.
Should he start against Sion on Thursday, Rodgers really will be asking for trouble in that respect.
Fulfilling his potential

There was a reason why Moreno was so highly sought-after in the summer of 2014, with Spanish football experts like Guillem Balague lauding his ability.
He was seen by some as a player who could rival Jordi Alba as Spain's long-term left-back, and Liverpool weren't alone in trying to sign him.
A hugely inconsistent first year at Anfield saw plenty lose faith, however, but was it just a case of adjusting to a new life in a new country, and getting used to the pace and power of the Premier League?
Alberto Moreno, though. Early days but I'm pretty sure he might be Fabio Aurelio in Craig Bellamy's body.

— B (@NTXZO) September 26, 2015
There are definite signs in recent weeks to back-up that argument, and Moreno may be about to join the long list of Reds players who came to life in their second season at the club.
Rodgers' lack of squad depth is an issue that could work against the youngster though, and it is imperative that he is used thoughtfully until Flanagan returns.
He is key to Liverpool thriving in a 3-4-2-1 formation, and also remains a more balanced option than Gomez at left-back.
It's hard not to like him.
[interaction id="560922e074a791dd4b135a89″]
Subscribe to Henry's increasingly popular new podcast 'Koppage Time' (@KoppageTime) on iTunes or listen on Podomatic.