Liverpool's Europa League campaign gets underway in Bordeaux on Thursday – but how should the Reds approach Europe's second-string competition this season?

We get the views of a selection of Liverpool personnel on how they think Brendan Rodgers should approach the competition and where it should lie among the club's priorities this season?
The Kop Magazine's Chris McLoughlin:


As the only Liverpool manager not to have won a trophy in his first three seasons since the 1950s, trying to get his hands on UEFA's big silver vase should be something Brendan Rodgers aspires to.
But then we all know that winning trophies isn't the be all and end all for FSG – qualifying for the Champions League is – so Premier League points will always be THE priority now.
That said, the Europa League winners now earn qualification for the Champions League and the six group games provides Rodgers with a chance to give his new signings opportunities to impress – and hopefully gel – so the better Liverpool do in the Europa League the more helpful it might actually be.
Thursday night football is something we could do without, but in the three seasons that Liverpool have won the UEFA Cup they've also won at least one other piece of silverware which suggests that momentum gained in Europe can be carried into domestic fixtures and momentum is something this Liverpool side desperately needs.
Former Liverpool boss Roy Evans:

If you're in the competition, embrace it, go there and try your best to win it. You've got big squads now.
If in the next couple of years we can get back into the Champions League, all the experience playing in Europe is vital.
Last year when we were in the Champions League we performed quiet poorly, we need all the experience that we can [get].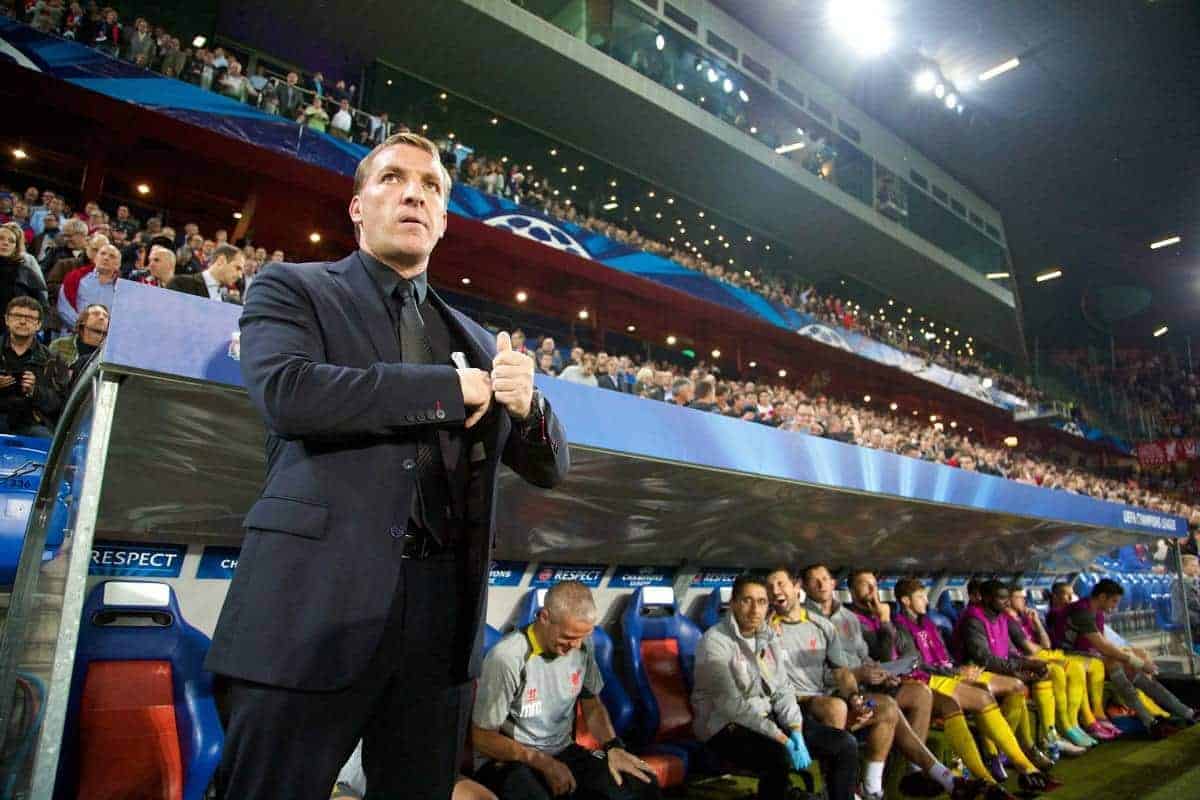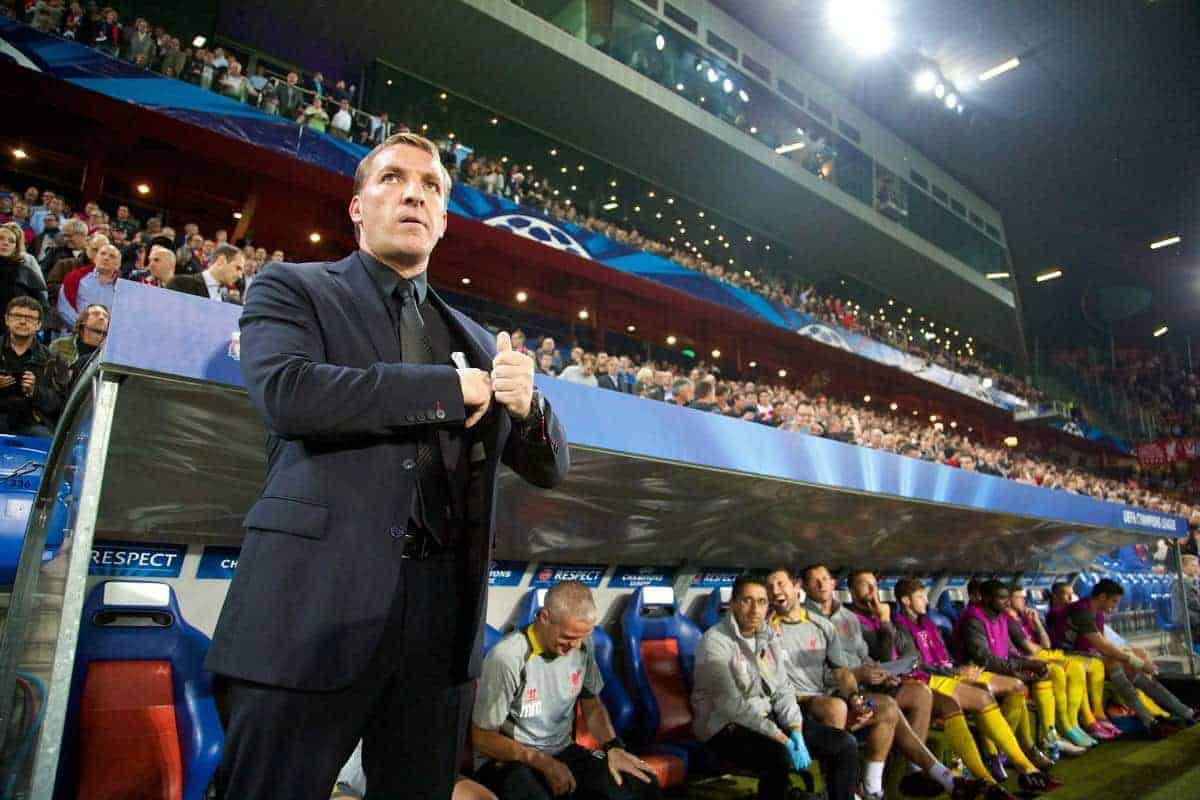 You've got to try to win all your competitions. For me, I don't think you prioritise, you just play each game as it comes.
For me I'd play the best team that I've got available. The team that I think can go win the game. If you can't play two games a week, you shouldn't be in the game. I understand now medically and nowadays sports science, but for me, play your best team and see what happens after that.
Liverpool author Simon Hughes:

For his own long-term development, Brendan Rodgers needs to take the Europa League seriously. Performances and results have been poor in Europe since he became Liverpool's manager. The Europa League is a good competition not only for the team to learn, but the manager too.
Former Liverpool player David Fairclough:

I don't think Liverpool can afford to have priorities in truth. I don't think were good enough or successful enough to think 'we can go for this'.
I think you have to take every competition at its on its merits, you have to take it as you find it. Liverpool really have to dominate their run in the Europa League this year.
Last year's run in the Champions League was disastrous. We didn't really seem to approach the Europa League as well as we should have done either. I think this year, no priorities, take every game as it comes and take it very seriously.
We Are Liverpool fanzine editor, Neil Poole:

The Europa League now resembles The League Cup in regards to how it's widely perceived. Winning it comes with little kudos. However, do badly in it, and your losses will be swiftly exhibited as further evidence of your poor form and pile pressure on the manager.

After Liverpool's abject performance against Manchester United, Rodgers needs to use other players; not because it's not an important competition but to inject a bit of life into a season which is already becoming quickly stagnant.
Young players can compete without the same levels of pressure and one or two may be able to play themselves into a currently poor first eleven and help contribute to an upturn in fortunes. A young team will be forgiven if the results don't go out our way and help mitigate the gloom which would occur if it was a full strength side.
In short, we need to use it to our advantage. Rodgers needs to do something, and do something quickly. He should utilise the Europa League to this end.
This Is Anfield writer Henry Jackson:

I would say it plays very much second fiddle until the knockout rounds. If we get through the group (we will) and are out of the top 4 reckoning (who knows) then it should take priority. Winning it is a serious slog.
I would play a second string team in every group game, it would be suicidal to play key players on a consistent Thursday-Sunday basis, and they should still have easily enough to progress.
It's very much a case of assessing things as the season progresses. I can see it becoming a priority, judging by the start to the season we've had in the league.
This Is Anfield writer Ben Twelves:

For me we should absolutely go all-out in the Europa League for success this season. Liverpool are not in a position to pick and choose potential avenues back into the Champions League and must maximise the possible routes available.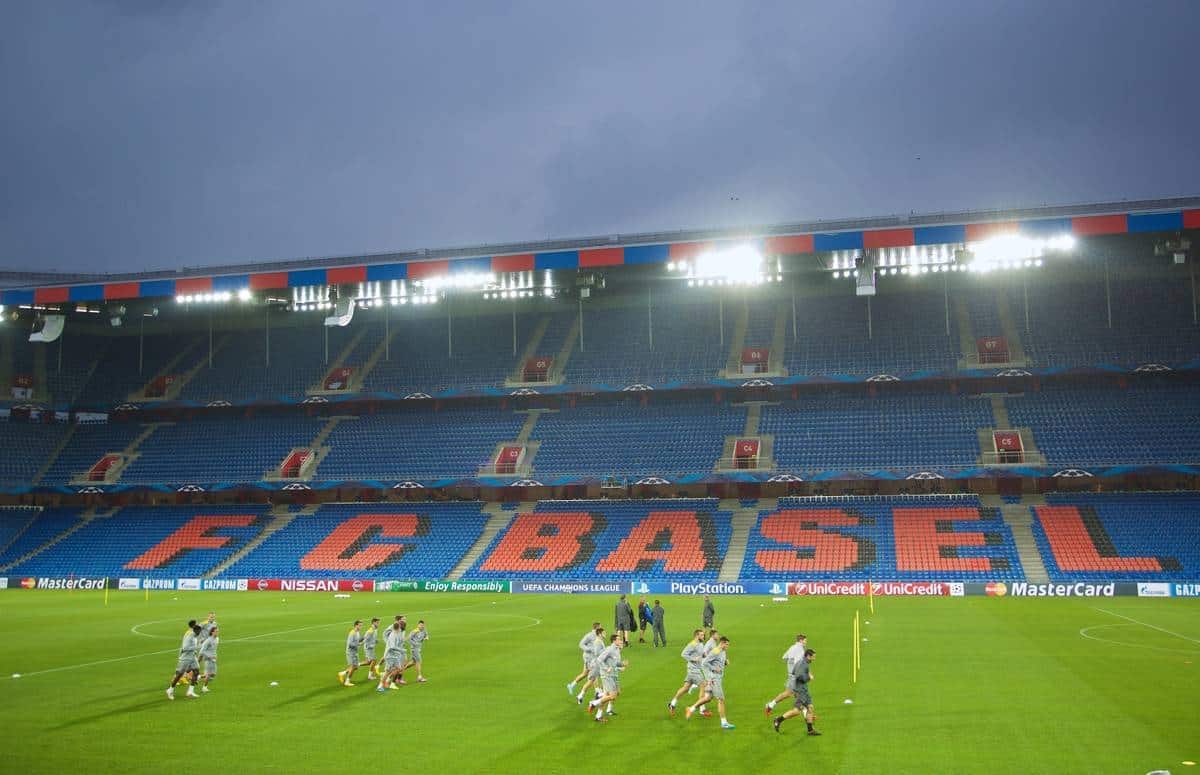 Therefore, the Europa League should be just as high in the priority list as our Premier League campaign – and way above League and FA Cup glory which are the competitions that should be passed up if any – and Brendan Rodgers should definitely be taking the competition seriously playing full-strength teams.
This Is Anfield writer Jack Lusby:

The Europa League should be much higher among Liverpool's priorities than I imagine they will be this season — it represents as good a chance as of qualifying for next season's Champions League as finishing in the top four in the Premier League, given the quality of domestic opposition and a poor start to the season.
In terms of what side should turn out in Europe, I'd suggest a relatively full-strength side, with the allowance for rotation, utilising the likes of Alberto Moreno, Kolo Toure, Joe Allen, Jordon Ibe, Danny Ings and Divock Origi when possible, as each is capable of performing to a high standard. Given the relatively low standard of Liverpool's group in this season's competition, Rodgers should be expecting to qualify for the knockout stages fairly comfortably.
Based on form and allowing for rotation, my regular Europa League XI would be: Mignolet; Clyne, Toure, Sakho, Moreno; Henderson, Allen, Milner, Coutinho; Benteke, Origi.
[interaction id="55f7fb928f1e9688010de5ab"]