Early statistics for the 2015/16 season show Liverpool midfielder James Milner to be the Premier League's hardest working outfield player.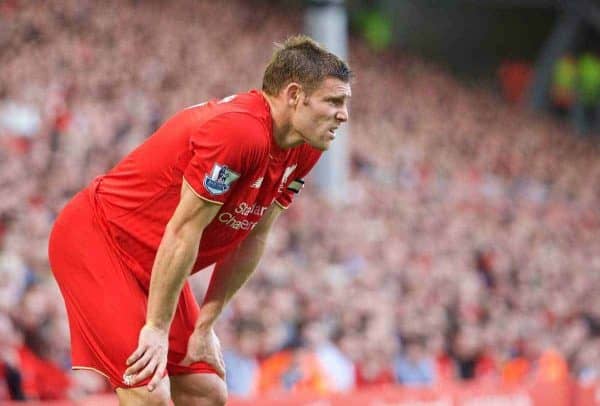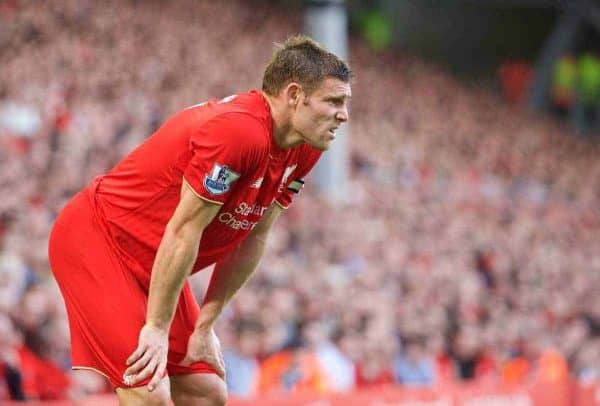 James Milner was brought into Brendan Rodgers' squad this summer to provide a hardworking, dependable option in midfield, and early statistics from this season's Premier League show this is paying off for Liverpool.
Milner has run the furthest of any Premier League player, averaging the furthest distance run per game.
Results from a study by the EA Player Performance Index, detailed by the Mail, show Milner to have run 49.15 kilometres over his four Reds appearances so far.
This averages at 12.29 kilometres per game.
Rounding off the top five in terms of average distance run are Tottenham Hotspur's Christian Eriksen (12.24km), Newcastle United's Jack Colback (12.13km), Arsenal's Aaron Ramsey (11.86km) and Manchester United's Morgan Schneiderlin (11.77km).
Milner is the only Liverpool player to make the top 20, perhaps owing to Jordan Henderson's holding role and Nathaniel Clyne's defence-first approach.
Rodgers will not have been surprised by Milner's work ethic and endurance, having noted his quality following August's 0-0 draw away to Arsenal.
"James Milner has been absolutely exceptional," he said.
"You know he is a good player but you don't realise how good he is until he comes into your club.
"He is a proper man how tough he is but he is an outstanding footballer and he has added massively to the squad in terms of mentality.
"He is a winner and his work with the players has been outstanding on and off the field."
Milner has been crucial in setting the tone for Liverpool's pressing game this season so far, and his constant pressure in the final third has been invaluable.
The No. 7 has proved a worthwhile replacement for the departing Steven Gerrard in Rodgers' midfield.
There are likely few players more perfectly suited to the manager's tactical demands than the former Leeds United and Manchester City man.