Ahead of Man United vs. Liverpool this Saturday, we speak to United supporter Darren to get his views on his team, our team and the season ahead.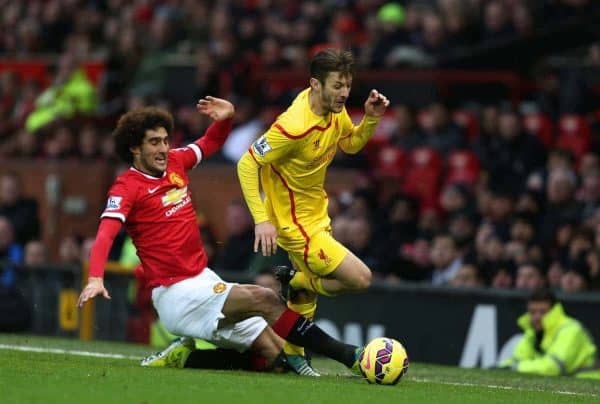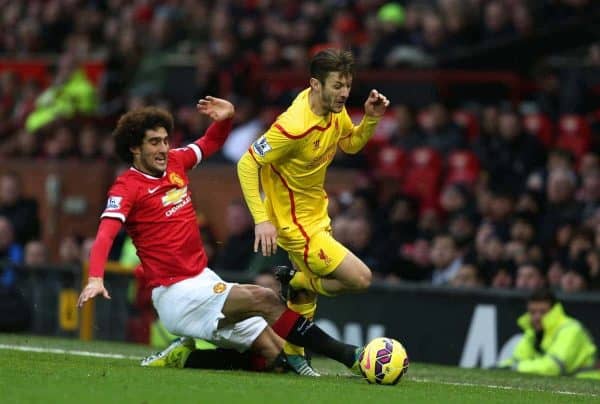 Darren runs theunitedpages.com and has provided a United fans viewpoint on BBC5 live, Talksport and London LBC radio.
What do you make of your start to the season?
I wasn't too concerned originally. Sure, we weren't setting the world alight but we were winning and that is what the game is all about after all.
The draw against Newcastle was disappointing and it did suggest that if a team comes to Old Trafford and is well organised and set up then there's every chance we won't break them down.
Swansea was a slap in the face to us all. Our faults were laid bare, no proper centre forward. Too slow in possession and a keeper that looks like he's won a competition to play. Some things require urgent remedy!
Are you impressed with your new signings?
Oh god yeah! Darmian at right back is absolutely wonderful, a real find. Schweinsteiger is exactly what you would expect, a class act. Can already see his influence on and off the pitch and the guy gets what it is to play for United.
Schneiderlin has given us a solidity and strength in midfield that we've not had for years. Depay is inconsistent but you can see the talent, Martial will no doubt be the same.
A lot of money spent, results/performances unimpressive and questions being asked about the manager. Who is under most pressure Rodgers or Van Gaal?
A few questions are now being asked about Van Gaal. We all realised it was a massive job to turn us around after Fergie left a squad in desperate need of additions and David Moyes basically got rid of the spine but kept the dross.

If Van Gaal didn't have the reputation he has then I think there would be a lot more questions being asked but like he keeps saying it is a 'process' and you have to get the foundations in place before you can really start to progress. I like how he is trying to get us to play a more European style of keeping the ball and not giving it away cheaply but already a lot of fans are unhappy that its too slow and nowhere near exciting enough.
I hope everyone is brave enough to see his 'process' through to its completion as I genuinely believe we can build something special but it will take a lot of patience.
For me, Rodgers is under more pressure. How he failed to win the league the other season is beyond comprehension, he had the league's best player at the time (as much as I hated him) and United, City, Chelsea were all in a relative slump. After that and Suarez left I think you've all seen what a massive fraud Rodgers is.
What would constitute a good season for you this season?
Win a trophy. At the very least we've got to be in the mix genuinely come May or the fans are going to be asking a lot of questions. Being happy to finish fourth this season is simply not an option.
What do Liverpool need to do to win at Old Trafford?
I've not seen much of you this season but the last few years you've played very narrow. To beat you I've found sides simply need to pack the middle of the pitch and then get the ball out wide when attacking.

We've started like a train against Newcastle and Swansea but then when a goal doesn't come we seem to lose belief and allow other sides to get at us. Intensity and pace will be vital. We have both in abundance potentially but its which United will turn up.
Thoughts on Liverpool?
It's hard because I'm of an age where, growing up, Liverpool won everything. That forged a hatred in me which I have to admit was originally born out of jealousy. I desperately wanted United to be winning the league and taking part in the European Cup.
The first time I ever saw United play in the European Cup/Champions League I was 19. That is a long time to wait when you've supported the club since you could walk and talk. Its weird how it turned around so that when we had our most successful spell you were experiencing the kind of struggles we had back in the 70s and 80s.
We have an awful lot in common, as much as we don't like to admit it. When you put the bitterness aside you can have some really good conversations with Liverpool fans about the state of the game and our place in it.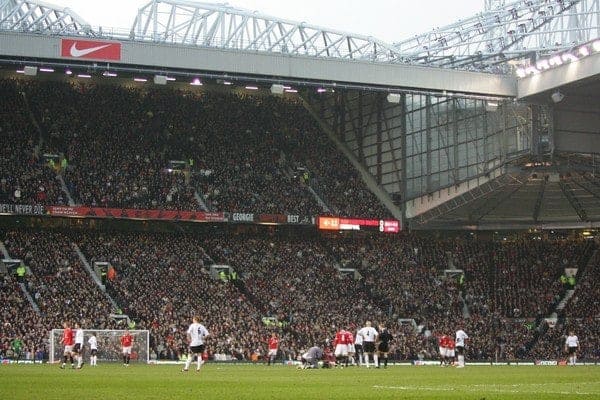 The atmosphere at Anfield and Old Trafford is truly evil when we meet and the advent of social media has only made things worse. I hate losing to you!
Finally a prediction for us, who will win? Who will finish higher in the table?
I hope the Liverpool that played against West Ham show up and we win easy but I doubt that very much!
You'd have to say it will be a low-scoring game with our current plights in front of goal. 1-0 United!
If we don't finish above you this season then I would very much fear for Van Gaal's job. The highest I think you can finish is fourth and for us to finish below that would be an absolute nightmare. He'd have to go then. As it is I think we'll finish second and you fifth.
MAN UNITED vs. LIVERPOOL BUILD-UP