With Jurgen Klopp confirmed as the new Liverpool manager, we take a look at 5 things the German will prioritise upon his arrival at Anfield.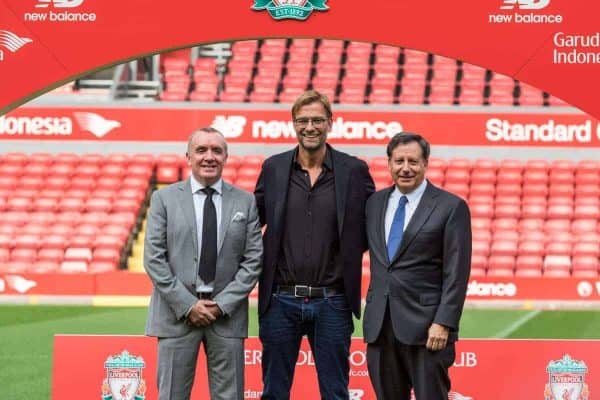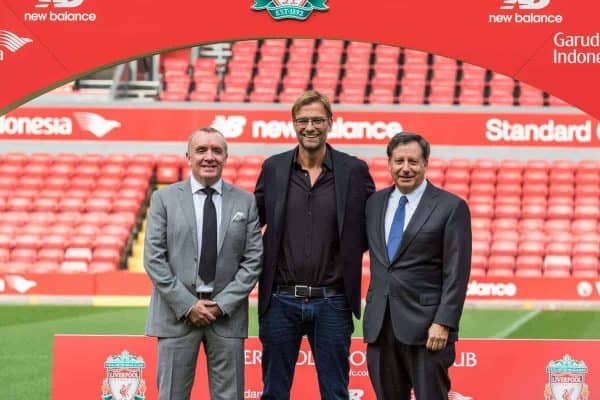 Jurgen Klopp will come to terms that he has accepted one of the toughest challenges in European football as he begins his reign at Liverpool, and the former Borussia Dortmund manager faces a host of challenges in the Anfield dugout.
The departure of Brendan Rodgers serves to underline the major deficiencies within the club more so than it did the flaws of a naive young manager, and Klopp is tasked with solving these.
Here are five priorities for Klopp on his arrival at Liverpool.
Navigate a Tough Fixture List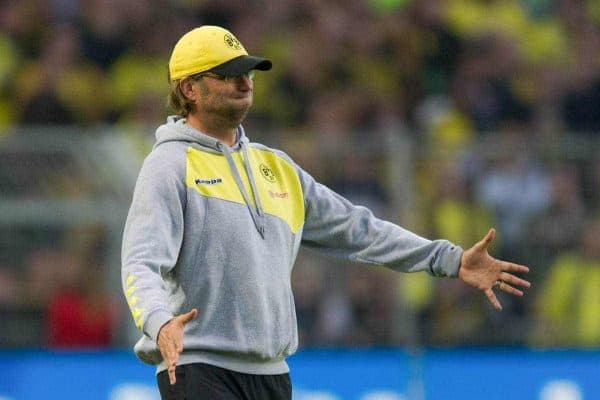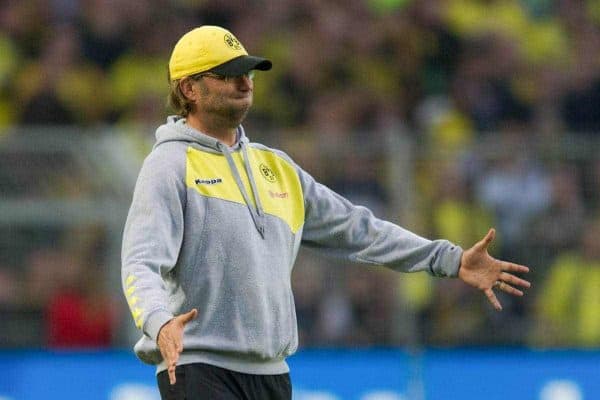 Klopp has his work cut out for him arriving in Liverpool at this stage of the season.
The Reds' next eight fixtures include clashes with Tottenham Hotspur, Southampton, Chelsea, Crystal Palace and Manchester City in the Premier League.
In the Europa League, Liverpool face Rubin Kazan twice, with a lengthy trip to Russia awaiting at the beginning of November.
This period could define Liverpool's season, with the top four within their reach at this point, and Klopp must navigate this tough fixture list to ensure his new side remain in with a chance of achieving their objectives for 2015/16.
Fail to do so, and Klopp may have to begin preparing for the next campaign before the end of the year.
With this in mind, a certain mentality must be restored under Klopp at Liverpool.
Restore Liverpool's Big-Game Mentality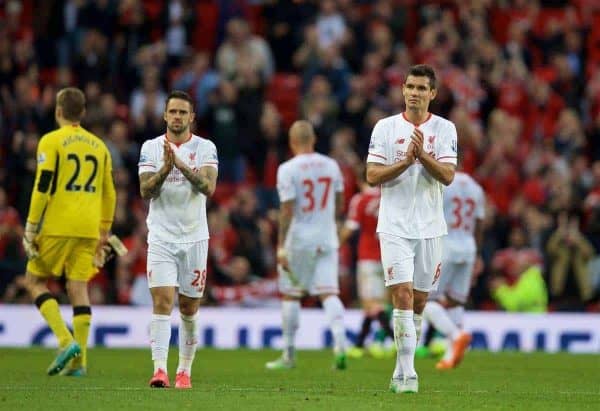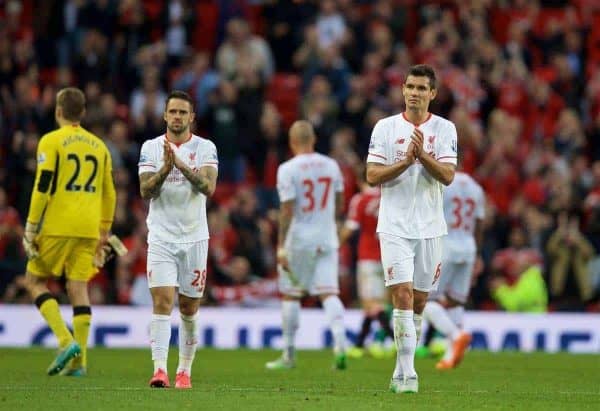 As Rodgers' charges applauded the travelling support at the end of September's 3-1 defeat away to Manchester United, the lack of a steely mentality within this current Liverpool squad became worryingly clear.
Less than a month later, and the Reds buckled in a must-win clash with Merseyside rivals Everton, with this 1-1 draw prompting Rodgers' dismissal.
It was an unsurprising end, with Liverpool a limp prospect in big-game encounters under Rodgers.
Particularly worrying was the club's away record during the Ulsterman's tenure: in 18 league games against United, Everton, Arsenal, Chelsea and City, Liverpool won just one game; drawing nine and losing eight.
As Henry Jackson highlighted prior to Klopp's arrival, this Liverpool squad is lacking in leaders, and this has seen them enter big-game clashes lacking in confidence.
The intervention of the charismatic German, who masterminded victories over Bayern Munich, Real Madrid and City, among others, during his time at Dortmund, can hope to restore this mentality on Merseyside.
Find a System That Works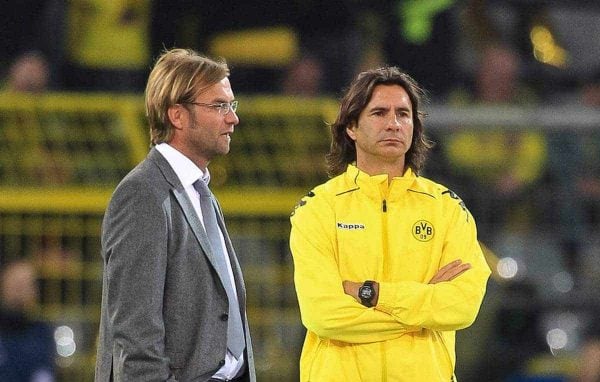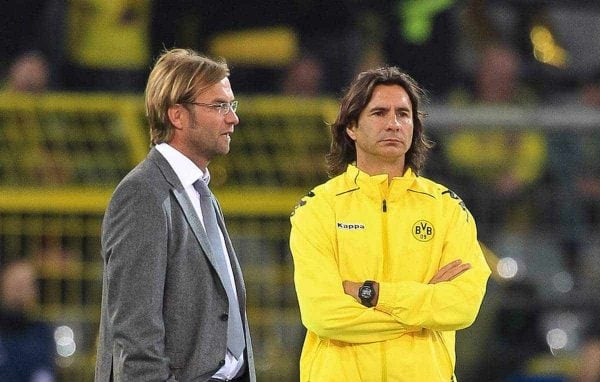 Klopp's favoured formation is a 4-2-3-1, utilising a pair of attacking full-backs, a disciplined defensive midfielder a dominant, box-to-box playmaker, a pair of pacy wide men and a strong, technical centre-forward.
His brand of football is based around heavy pressing and quick transitions in the attacking phase: a non-stop counter-attacking game.
While this is the ideal style of football for Liverpool, whether he will be able to implement this in the early stages is debatable.
There are many talents within the current squad that can fit the brief, but also a clutch of problem areas, and with Klopp needing to hit the ground running, he may be wise to shelf this for the short term and build for immediate results.
During his time at Dortmund, Klopp also made use of 4-3-1-2, 4-3-3 and 3-4-3 systems, and one of these may be more suitable for the time being.
Executing the physically demanding system that has underpinned Klopp's previous success will take time, and this may need to be sacrificed in favour of results—until he is able to recruit the personnel required.
Address Defensive Issues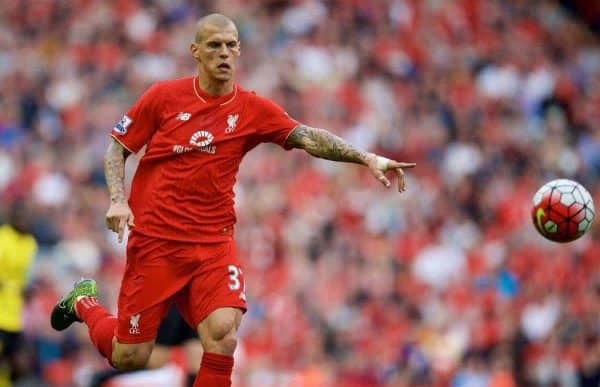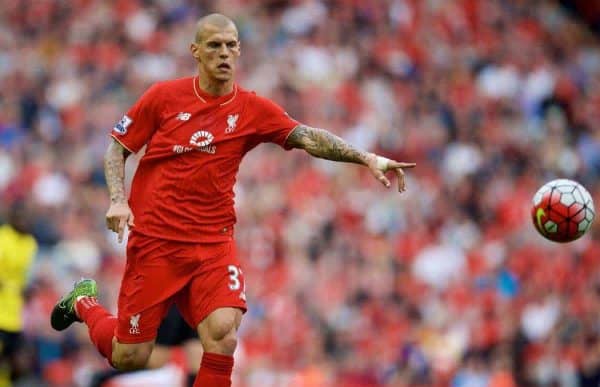 The first port of call for many new managers arriving at a struggling Premier League outfit is to concentrate on improving the defensive line, and Klopp would be wise to focus on this in his first months in charge at Liverpool.
Under Rodgers, the Reds conceded 151 goals in 122 games in the Premier League, at a rate of 1.24 goals per game. Last season, no team to finish in the top four conceded more than one goal per game on average.
It is rare that a side with such a porous defence as Liverpool's can achieve their top-four ambitions, and a host of personnel issues have hampered the club under Rodgers.
The perseverance with the extremely limited Martin Skrtel is a major factor, with Rodgers' insistence on playing the ball out from the back—a commendable approach—jarring with the Slovak's unrefined, physical qualities.
Furthermore, spending £20 million on Dejan Lovren, regularly championing the merits of Swansea City captain Ashley Williams and ignoring the Reds' desperate need to sign a top-level defensive midfielder further underline the Ulsterman's inability in this area.
Klopp saw his Dortmund side concede 248 goals in 238 Bundesliga games in his seven years at the club, at a rate of 1.04 goals per game, including just 47 goals in two seasons between 2010/11 and 2011/12.
His reliance on a defensive midfielder and a balanced centre-back partnership should see him dip into the transfer market to replace Skrtel and Lucas Leiva in the future.
Upgrades on the pair are essential.
Keep Philippe Coutinho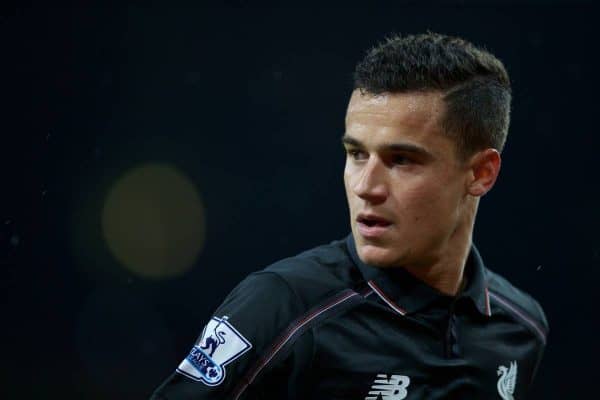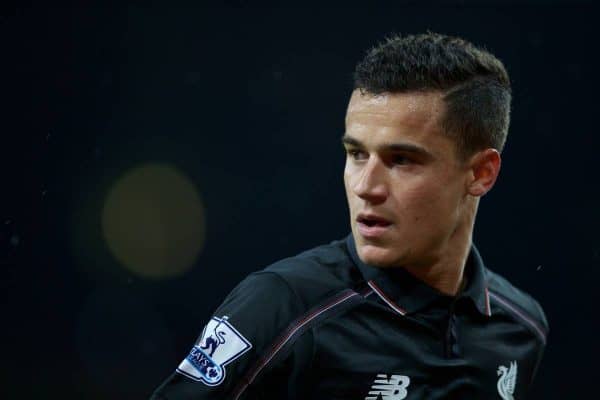 With the inevitable tapping-up process beginning over in Catalonia, Liverpool must acknowledge the importance of holding on to Philippe Coutinho.
The departures of Luis Suarez and Raheem Sterling, to Barcelona and City respectively, stalled progress under Rodgers, and Liverpool must avoid becoming a selling club following Klopp's arrival.
The German has a penchant for industrious, creative No. 10s, as his affection for former Dortmund midfielder Mario Gotze proves, and should cherish a player of the talent and potential of Coutinho.
Fortunately, Coutinho signed a new, long-term contract back in February, extending his terms until 2020, and his agent recently declared that this "represents his ambition and his feeling for Liverpool."
Klopp must build his side around Liverpool's star playmaker, and convince him that his future remains on Merseyside—as Coutinho can only continue to grow.