Addressing the media for the first time as Liverpool manager on Friday morning, Jurgen Klopp revealed a lot about his character.
Klopp was officially unveiled as Liverpool manager to the assembled media on Friday morning, and his first press conference represented a mission statement for a three-year project at Anfield.
Free of cliche, but heavy on humour, Klopp set the tone for his Liverpool tenure, and supporters can take a lot from his opening gambit.
Here are five things we learned from Klopp's first Liverpool press conference.
He is Not a Fan of the Media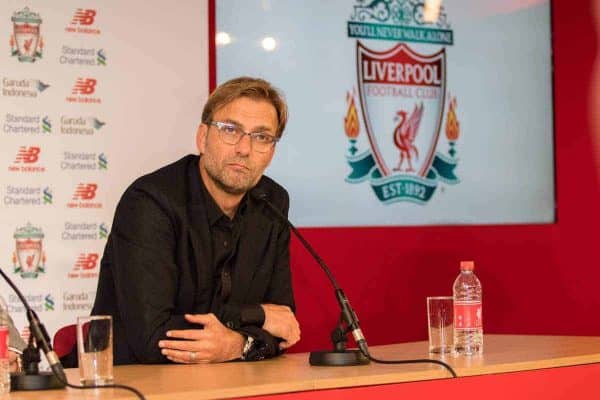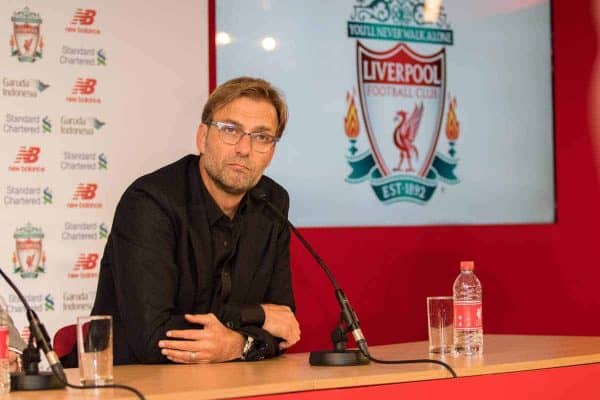 Klopp received a touchline ban for his confrontation with fourth official during Dortmund's 2-1 loss to Napoli in the Champions League in 2013, proving that—despite his obvious charm—he is not a manager to be toyed with.
While the German cut an approachable figure during Friday's press conference, it was made clear that he is not the biggest fan of the media.
From reproaching a snap-happy photographer for disrupting one journalist's question to explicitly declaring "I don't care about things like this here, I don't think too much about the press," Klopp made his feelings clear.
"The people tell me so much about the British press so it is up to you to show me they are not all liars," he continued in his media address later on.
This is a refreshing approach, with Brendan Rodgers looking to please the media throughout his reign at Anfield.
Klopp is very much a manager that prefers to focus on his squad, and this is crucial, as he has his work cut out for him on Merseyside.
He is Aware of the Task at Hand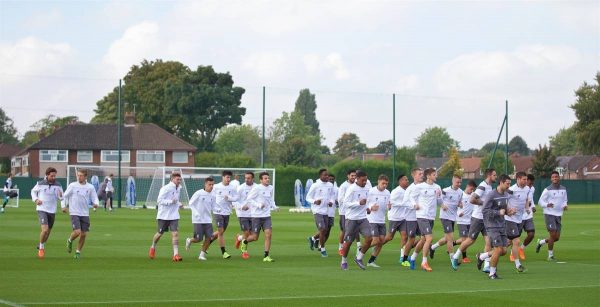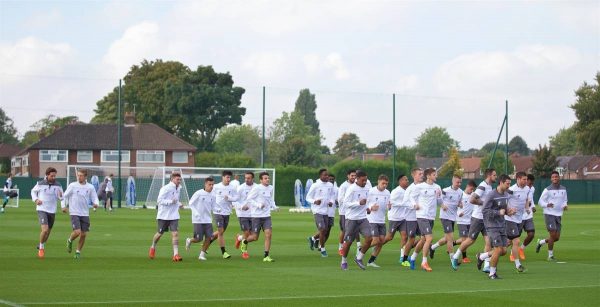 "The most important moment for development is the start, I think this will be a good moment for a restart," he declared, noting the progress that must be made before Liverpool can challenge in the Premier League and in Europe.
Klopp arrives at Anfield with Liverpool chasing the top-four pack in the league and having drawn both of their games so far in the Europa League.
The German made a point of stressing the developmental work that is necessary for Liverpool to achieve success during his reign, with the likes of Manchester United, Arsenal and Manchester City all in a healthier position at this stage.
By the same token however, Klopp seems confident that this progress can be made in time.
He is Comfortable in His Surroundings

Subscribe to This Is Anfield on YouTube
What is immediately striking about Klopp taking the role of Liverpool manager is that this is a man who completely understands the weight of expectation at the club due to its successful history, and the emotional attachment of its supporters.
"It's important that the players feel the difference from now on, that they can reach the expectations of other people," he said.
"If someone wants to help Liverpool they have to change them from doubters to believers."
This is a squad that was lacking in confidence in the latter days of Rodgers' time at Anfield, and Klopp is set on restoring the ethos of the club.
That he is happy to do so with the squad at his disposal is encouraging: Klopp will assess the talents of the squad Rodgers assembled as face value, and those on the periphery will be given another chance to impress.
Klopp seems confident that he can achieve success with the current squad—something that aligns perfectly with FSG's mission statement on Rodgers' dismissal.
He is Ambitious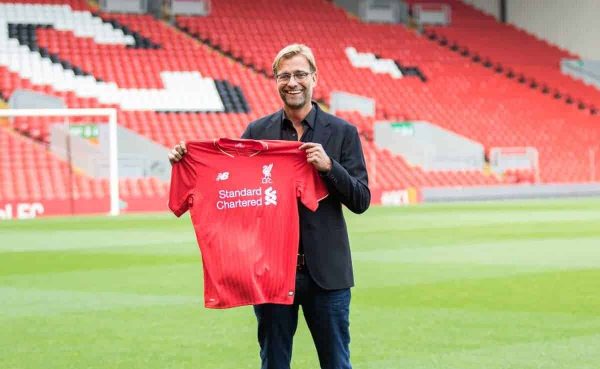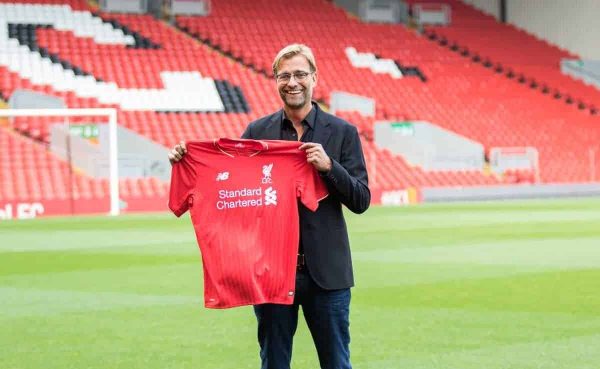 Though Klopp played down the expectation on Merseyside, he remained resolute when it came to his ultimate objective in this job.
"When I sit here in four years, I think we will have won one title," he declared.
FSG came into the club with ambitions of long-term growth and sustainable success, and with Klopp in charge they have a manager who is confident in his ability to deliver this.
Though Liverpool have endured a lull in the league over the past 25 years, Klopp remains confident that he can restore the club to its former glory—going one better than Rodgers, who came so close in 2013/14.
A Liverpool manager should be targeting the title, and Klopp exudes this ambition.
His Charisma is Infectious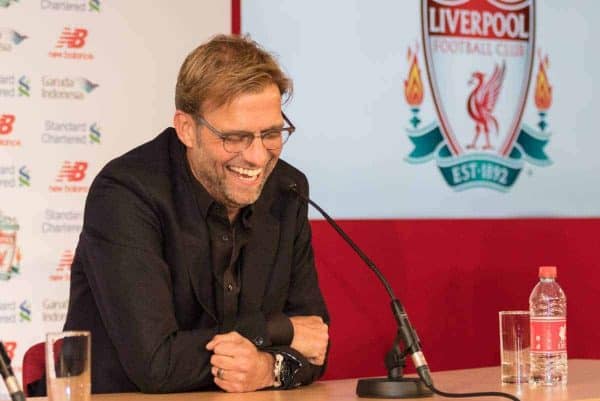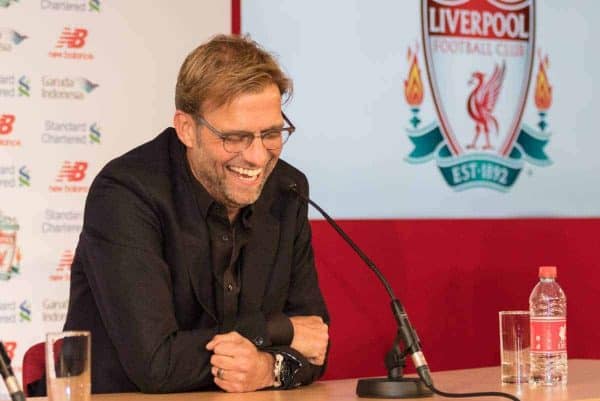 While Klopp may prove to be a hardy proposition in front of the media, he is an infectiously bright character that has instilled a confidence within the Liverpool support.
There is a renewed sense of optimism among the Anfield faithful, and this is despite Klopp having yet to make his debut in the dugout.
"I love all the stories, all the histories about football," he said.
"Of course, Anfield is one of the best places in the football world. I thought about how it would be, and now I am here.
"It seems to be that I'm a really lucky guy – it's a good moment for me."
Klopp evokes the feeling of rapture within the Kop; a manager who relates to the fundamental joys of football.
Lifting the spirit of a club with one press conference is a significant feat, and Klopp has restored the faith of Merseyside with his infectious charisma and belief.