Liverpool's pursuit of Jurgen Klopp has received almost universal backing from those who know the German and believe he will be an ideal fit at Anfield.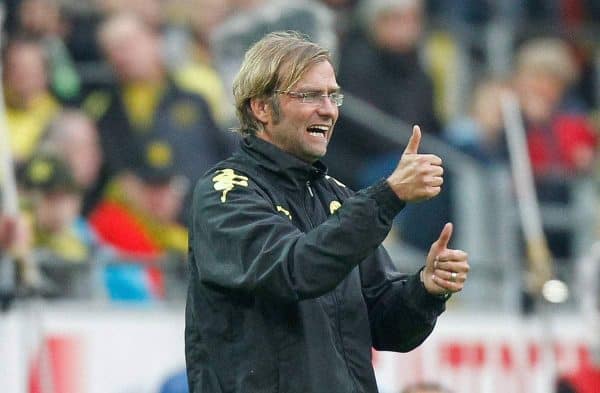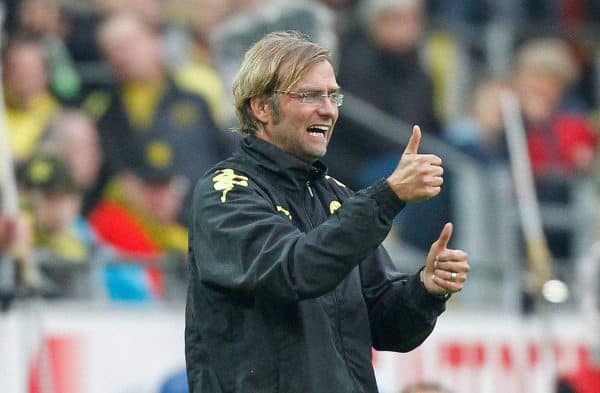 The Reds are continuing negotiations with the former Borussia Dortmund coach, who could be confirmed as Brendan Rodgers' successor by the end of the week.
Klopp has been touted as a candidate for the job for a number of years. He was the preferred candidate for club owners Fenway Sports Group back in 2012 but was at the peak of his success in Germany and could not be prised away, but now looks set to be handed the task of restoring Liverpool's fortunes, much as he did with Dortmund.
"He is a very good coach because he has a good mentality for it," Dortmund chief executive Hans-Joachim Watzke told Sky Sports.
"He has a good style of playing football and I don't know if he will go to Liverpool or to another club, but the club who gets him gets a very good manager.
"He can do every job, he can make every club (better) and Liverpool is very similar to Borussia Dortmund, it has the same structure and the same fans. It is a marvellous club.
"Every player he has in his hands, he makes them better, you can be sure.
"It is wonderful to work with him because he has a big understanding of the problems of the club."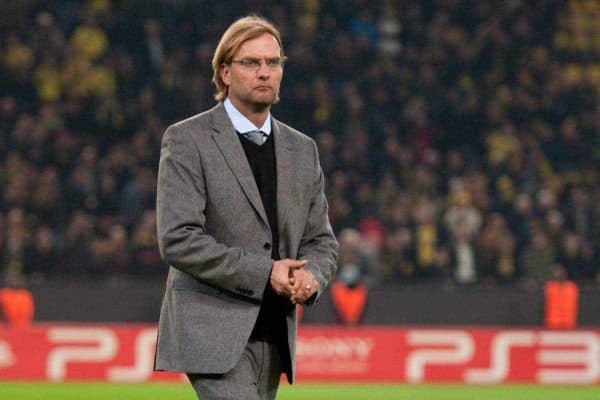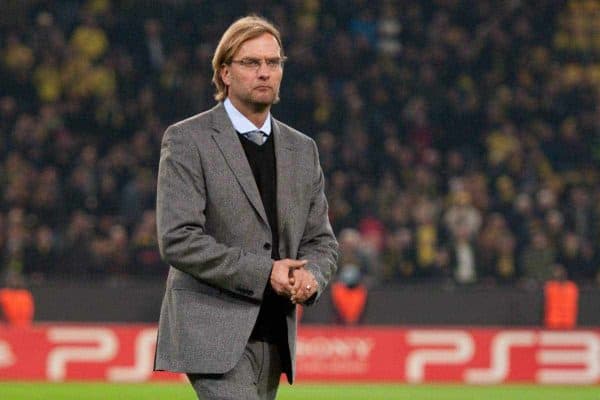 Former Liverpool and Germany midfielder Dietmar Hamann is convinced his compatriot is the perfect choice.
"He is the ideal candidate for the job. He is the one I would pick," the former Bayern Munich player told talkSPORT.
"The expectations and the mood couldn't be any further down than it is at the moment at Anfield so it is a great time to come.
"I don't think with his appointment Liverpool will become title contenders overnight but you need to have a lift from somewhere and I think he can do this.
"Liverpool is a working class club, a working class town, and you need somebody that the fans take to. It is very important at a club like Liverpool that the fans take to the manager.
"For a lot of fans, Klopp would be the first choice and it looks like he is coming. And I think he can create that spark, that emotion, and give people hope again, which I think has been lost in the last 12 months.
"He has got a lot of love and passion for the game and this is why I think he fits the bill perfectly and why I think he will be a success."
Hamann has denied claims he had helped persuade Klopp to choose Anfield and is in line for a role on the coaching staff but another former Liverpool favourite Robbie Fowler would be keen on the job.
"I would be lying if I said I wasn't interested – when the new manager comes in I'd love to be on the backroom staff," said the Kop favourite in quotes reported by BBC Sport.
"Liverpool is a massive part of my life and if that was to be the case then I would absolutely love it.
"My personal opinion is that he is a very good manager. I was impressed with his performances for Dortmund.
"I like what I see. I like Carlo Ancelotti (the other main candidate for the role). I like Ancelotti's and Jurgen Klopp's manner.
"I like the way they are with the teams, they get teams playing great football. We deserve good football at Liverpool."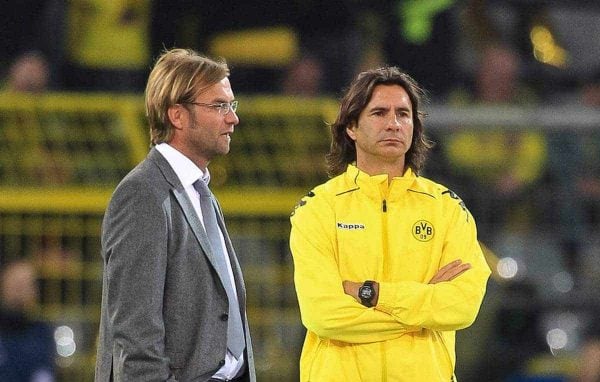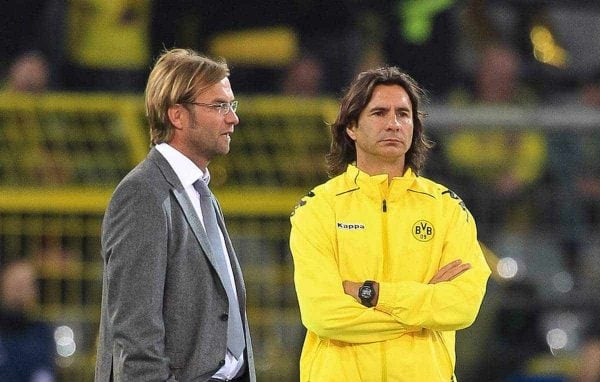 Another former Liverpool striker Karl-Heinz Riedle has had a foot in both camps having played for Dortmund before he came to England and is now employed by the German club in an ambassadorial role.
"He is right 100 per cent for Liverpool," Riedle told Sky Sports.
"I was not a player under him but when I spoke to the players they always told me that tactically he is very strong and he is a guy who speaks the same language as the players.
"When he took over at Dortmund seven years ago it was not the aim to win the championship in one or two years but then he achieved that.
"Some players who did not perform previously were turned into world-class players and I hope that he can do that at Liverpool.
"The pressure will be a little bit higher at the beginning compared to Dortmund but he has learned so much that he can handle it easily."