Joe Allen may be maligned by some supporters and forever associated with departed manager Brendan Rodgers, but he could really thrive under new manager Jurgen Klopp.
'This is the Welsh Xavi', joked Rodgers upon signing Allen, in Liverpool's cringeworthy 2012 documentary 'Being: Liverpool'.
These five words have haunted Allen since he made his £15 million move from Swansea three years ago – a move which, according to recent reports, Rodgers threatened to quit over if it didn't happen. Preposterous stuff.
Comparing Allen to Xavi was obviously a light-hearted comment, but with it making the cut for the show, it inadvertently heaped needless pressure on a player Rodgers seemed to treat like a son.
From day one, the 25-year-old has been trying to live up to that billing, and unsurprisingly, he has failed spectacularly. Most would, in fairness.
Klopp's arrival as manager brings a new dawn at Anfield, however, and much as some would make you believe otherwise, Allen could be one of those who benefits most from working with the German.
He is far from perfect, but he is much better than many give him credit for.
Understated
Before this sounds like an over-the-top assessment of Allen as a footballer, it must be stressed that he has been very disappointing at Liverpool in general.
Those aforementioned expectations haven't helped him, and a constant run of niggling injuries have also meant the Wales international has never got an extended run in the team.
There have been a number of occasions when Allen has shown his class, but such is his subtle style of play, he has often not received the plaudits he perhaps deserved.
I actually think Jurgen Klopp could get more out of Joe Allen than Rodgers did. Great for a pressing game, which Rodgers discarded. #LFC

— Jack Kinnersley (@KinnersleyJ) October 10, 2015
The former Swansea man is never going to be a noticeable, swashbuckling midfielder in the mould of Steven Gerrard or Jordan Henderson, but he can be effective in his own way.
He is one of the most relentless pressers of opponents that the Reds have, and his use of the ball is usually crisp and concise.
He has not had a passing accuracy below 87 per cent in a season since his move to Merseyside, and his overall statistics were up there with the likes of Nemanja Matic and Fernandinho last season.
[table id=122 /]
Like Lucas Leiva, his ability to thread an early ball between the lines goes criminally unnoticed, and his overall style is far less negative than many claim.
Allen is also a very good reader of the game, picking off dangerous situations and showing a defensive discipline that most of Liverpool's current midfielders are incapable of.
All of the above attributes were perfectly highlighted during Allen's fantastic display against Man City at Anfield in March, in which he ran the show in the middle of the park against Yaya Toure and Fernandinho.
It was an afternoon that showed what a good footballer Allen can be; he just needs to start doing it on a more consistent basis.
https://twitter.com/FORGI3LA/status/643514695681449984
Suited to Klopp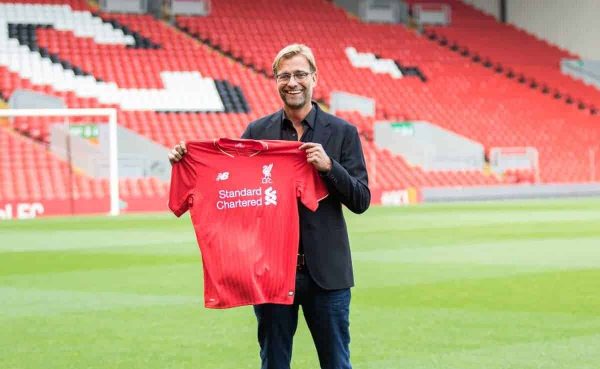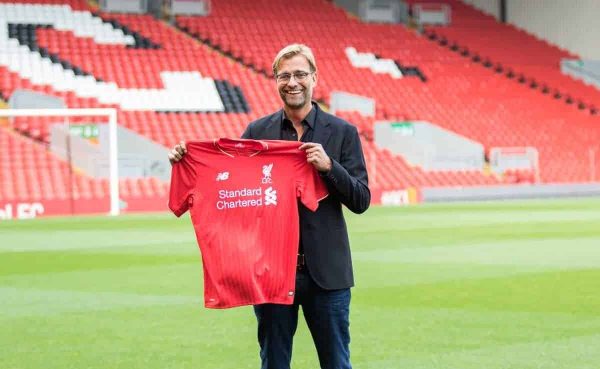 Klopp's arrival as manager has given everyone associated with Liverpool an enormous boost, and a number of players could shine under his tutelage.
While there is a reasonable chance that things may simply not work out for Allen he could also come of age under Klopp.
The 48-year-old's preference for a 4-2-3-1 formation would see Allen deployed as one of the two holding midfielders and his qualities could well come to the fore in such a role.
One player we'll see a lot more of this season is Joe Allen. In terms of MF style Klopp employs, he's one to get on the front foot and press

— Ritchie (@JohnRitchie84) October 7, 2015
His mobility across the pitch and quality in possession are exactly what the likes of Sven Bender and Ilkay Gundogan brought to that role during Klopp's time at Borussia Dortmund, and while Allen may not be on their level, there is no reason why he can't excel there too.
He doesn't score the goals or produce the all-important assists, but Allen is someone who, when playing with confidence, knits everything together.
Klopp will like that.
Make-or-break time
This season is definitely Allen's most important since joining Liverpool. He has been given a fresh start to impress under a new manager, and he will either sink or swim.
2015/16 represents last chance saloon for the divisive midfielder, and should he continue to flatter to deceive, Klopp will have no issue in moving him on next summer.
There is a feeling that Allen could actually prove many critics wrong in the coming months though, with his astute style of play rather ironically suited to Klopp's full throttle 'heavy metal football'.
The 25-year-old has as much chance of becoming a world-beater as he does his critics giving him even a smidgen of praise, but that does not mean he can't become a fine player for Liverpool.
For all Rodgers' faults, there was clearly a reason why he was so desperate to bring his former player to Anfield when he took charge in 2012.
It would be hugely ironic if Allen finally stepped up to the plate in the absence of the man who championed him more than anyone. That may well be exactly what happens.
(Statistics via Squawka)
> 5 Liverpool players who will benefit from Jurgen Klopp's appointment
[interaction id="561cc06841d4754d1448dde0″]