New Liverpool manager Jurgen Klopp has already earned himself an army of disciples among Reds fans, but what he really wants are believers.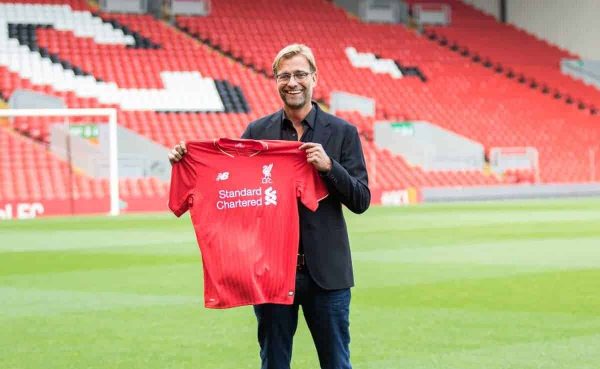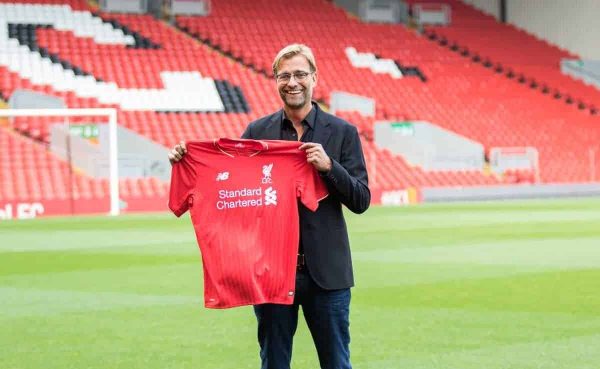 The charismatic German swept into Anfield for his presentation press conference on Friday and over the course of 26 minutes charmed and entertained a huge media gathering.
But throughout it all he repeated simple messages – one of which is that the squad he inherited from Brendan Rodgers is good enough to compete with their Premier League rivals.
"This would be a really good moment for a restart," he said.
"If someone wants to help Liverpool they have to change from doubters to believers.
"It is important we let the players feel the confidence and the trust of the people.
"They have to think they can reach the expectations of all the people, of all the fans, of the press."
The self-deprecating Klopp referred to himself as 'the Normal One' when asked about Jose Mourinho's 'Special One' quip when he arrived in England for his first spell with Chelsea in 2004.
But the feeling among fans is that he is far from that – owners Fenway Sports Group recruiting one of Europe's top coaches was a significant coup – and that this is the beginning of a totally new era for the club.
Klopp was keen to play down his role as saviour or be compared to some of the club's great managers who almost transcended football management.
"I am a normal guy from the Black Forest. I don't compare myself with these genius managers from the past," he added.
"Not one of these great managers said in his first press conference 'My target is I want to be a legend at the end of my time here'.
"This is a great club because of many good decisions in the past, good players, brilliant players, now we have to work in the present."
Nevertheless, Liverpool's long history and their 25-year wait for a title hangs heavy around those charged with restoring success to Anfield.
"Twenty five years ago is a long time," Klopp added.
"In this time all people have tried to get better, to improve, to take the next title. But history is only the base for us. It is all the people are interested in but you don't take history in your backpack and carry it with you for 25 years.
"We can wait for it but I don't want to say we can wait 20 years. If we sit here in four years I think we'll have won one title – I'm pretty sure."
Klopp's use of the word title may have lost something in his own translation – he may have meant trophy – but having apparently set himself such a public target he appears to be Liverpool's best chance to deliver on that since Rafael Benitez walked through the door 11 years ago.
A championship narrowly eluded the Spaniard but he did succeed in securing the club's fifth European Cup.
Klopp, at least initially, has the fans believing in something similar once again.