Liverpool manager Jurgen Klopp rated his Anfield debut as "not a masterclass but not the worst day of my life" after being held to a frustrating 1-1 draw by Rubin Kazan.

Emre Can cancelled out Marko Devic's surprise opener before visiting captain Oleg Kuzmin was sent off for a second bookable offence in the 37th minute.
Liverpool should have pressed home their numerical advantage but the closest they came was from substitute Christian Benteke's shot against the post.
"Tonight is not a masterclass but it is not the worst day in my life," said Klopp.
"It was a very interesting game, a big challenge because of the quality of Rubin.
"Everyone can see they are not too bad, very experienced, very cool and when they have the ball they were really good and made a first goal – that is one of the biggest challenges in football.
"You need to restart in the game but we did it well and got our goal, before that they got the red card.
"Sometimes it is a big advantage against 10 men, most of the time they stop playing football and defend in a compact block.
"We had our moments and hit the post through Christian but at the end (there was) no goal.
"So I would say 98 per cent okay, not perfect, the other two per cent, that is the problem of this game.
"Sion win their game and they are away in the group (with seven points they lead Liverpool by four).
"We can come back in Kazan. That is the next challenge."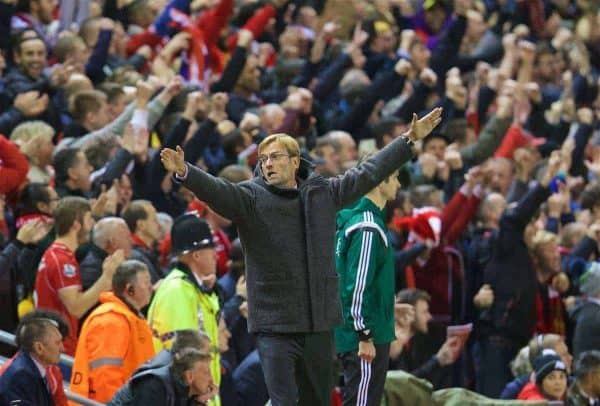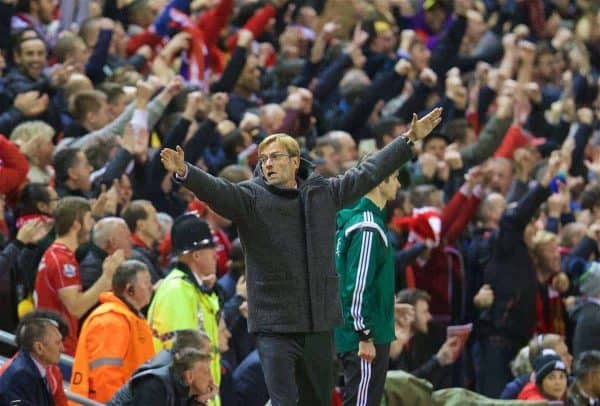 Klopp was given a rapturous welcome on his first appearance at Anfield and the German appreciated the depth of affection.
He said: "It was one of the best moments for me. I felt everything positive tonight and then I concentrated on the game.
"Usually I don't hear too much during the game and it works for me.
"But when you come for the first time in a new house, normally you have a present.
"I am not quite satisfied with my present tonight but it was only the first time and I will come again."
Despite him not being entirely happy with the result he knows his side will improve.
"The team is not full of self-confidence and maybe they got a little bit lost," he said.
"But we came back. Against 10 it's unthinkable sometimes. They had no counters, they stayed deep and we had to find solutions and we couldn't.
"We had lots of shots on goal, 35 I think, but only nine for the goalie."