Facing up against former employers Southampton following his move to Liverpool this summer, Nathaniel Clyne can prove key to the Reds' success.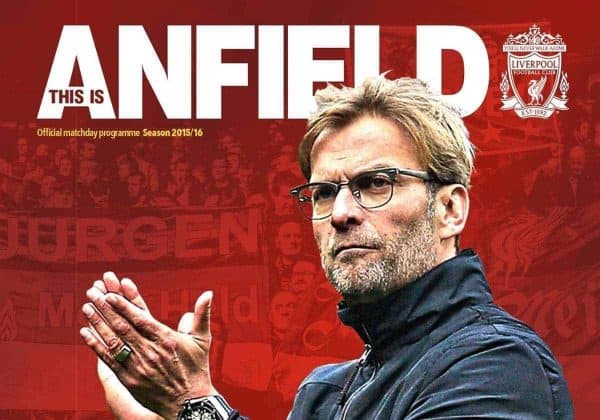 I was listening to one of the radio phone-ins after the Netherlands failed to qualify for Euro 2016 and there was a Southampton fan bemoaning a truly shocking qualifying campaign. He wasn't Dutch, and as far as I could tell he hadn't been on the space cake, but he didn't find Robin van Persie's own goal against the Czechs as hilarious as the rest of us because he was worried about what it could mean for Ronald Koeman's future.
The Southampton boss is considered to be a future boss of the Dutch national team. A lot of Netherlands natives would like to see him in the job now in place of Danny Blind who, with son Daley in his side, proved that the Blind leading the Blind doesn't see you through a qualifying group despite Iceland, Turkey, Latvia and Kazakhstan also being in it.
Long story short, the discussion moved on to who could replace Koeman if he went with the consensus being that Brendan Rodgers would be 'a good fit' for the club. Which is fully understandable as Liverpool's transfer policy when he was part of the club's transfer committee appeared to centre around signing the entire Southampton squad for over-inflated prices with the only surprise being that we didn't pay £100m to ship in the Main Stand from St Mary's instead of building one ourselves.
Let's be honest, £57.5m for Adam Lallana, Dejan Lovren and Nathaniel Clyne was too much. Chuck in a £4.5m punt on Rickie Lambert and the Reds have effectively funded the arrivals of Sadio Mane, Shane Long, Dusan Tadic, Ryan Bertrand, Fraser Forster, Graziano Pelle and Cedric Soares – most of whom will play at Anfield on Sunday.
Who got the better value for money? Southampton, obviously, but that's not to say things won't change. Indeed I'd suggest that getting the best out of Lovren, Lallana and Clyne is one of the big challenges that Jurgen Klopp faces, but a task he should relish. Despite what Lovren has produced in a red shirt, all three of them did very well at Southampton, but I'd say that Clyne – who cost £12.5m in the summer – is potentially the biggest asset.

Clyne features in the Liverpool vs. Southampton This Is Anfield matchday programme. He speaks about the expectation level that the Reds should win every game, irrespective of our opponents, being the main difference from being at Southampton, but says that pressure is a test he wanted. Which is good to hear because Klopp's tactical system means there will be a lot of focus on Liverpool's full-backs as the season progresses.
Whereas Liverpool used to have Degen pressing, which was depressing, there's now gegenpressing which essentially sees most of the outfield players hunting in packs to deny opponents time on the ball. Crucially, the focus is on keeping things tight in central areas, forcing teams to try and play down the flanks, which gives Clyne (and whoever ultimately ends up on the left) two issues.
Firstly, there will never be a wide midfielder simply positioned in front of the right-back offering him added protection. If Liverpool's pressing game is picked apart high up the pitch then we'll see just how good he is in one-on-one duels or dealing with overlapping full-backs.
From what I've seen so far, that should suit Clyne, although the Russian fella who scored on Thursday night shrugged him off too easily. That said, there's an air of Steve Finnan about Clyne when he's got a winger running at him. Very few get past him, or are allowed space to send in a cross, which you can't say about our left-hand side when Alberto Moreno is playing there.
Secondly, when Liverpool do win the ball then he's got to have Duracell Bunny-style stamina to get up that right flank as quickly as possible because the onus is on full-backs to provide width and supply crosses in Klopp's system. Which is where we could do with seeing some improvement.
Ever since Jermaine Pennant was hailed for having the 'greatest cross completion ratio' in the Premier League while at Birmingham – then proved at Liverpool it doesn't count for much if you've got no-one to cross the ball to – I've ignored statistics about crosses, but if you've got a pair of eyes you'll realise that Christian Benteke needs such service to play to his strengths. I don't just mean crosses from deep positions, but also from the byline, an area Liverpool's full-backs seemingly weren't instructed to try and get to when Rodgers was in charge.

I'm not drawing a direct player comparison here, but the most famous focal point of Borussia Dortmund's attack when Klopp was in charge – Robert Lewandowski – absolutely thrived from both types of crosses and so too could Benteke. He should've done against Rubin Kazan when Clyne found him with a peach of a cross, but volleyed the ball into the Kop. Earlier, Clyne had also got to the byline, but hesitated when he should've pulled the ball back and the opportunity was wasted. I could've done better with a couple of other attempted crosses too.
Even so, it already suggests to me that the full-back position will have an added importance as the new Liverpool manager tries to solve his team's goalscoring problems. However, it will need whoever operates in those positions – and I'm hoping Jon Flanagan makes a successful comeback before his 40th birthday to return on the left – to up their games from what we have seen in recent months.
This Liverpool side not only lacks goals from full-back, but assists from them too and with Clyne yet to create or score a goal in the opening couple of months of his Anfield career there is clearly room for improvement. A lot has been said about whether Klopp can eek more out of certain players than Rodgers did. Nathaniel Clyne is one I expect to see benefit from his appointment over the coming months.
---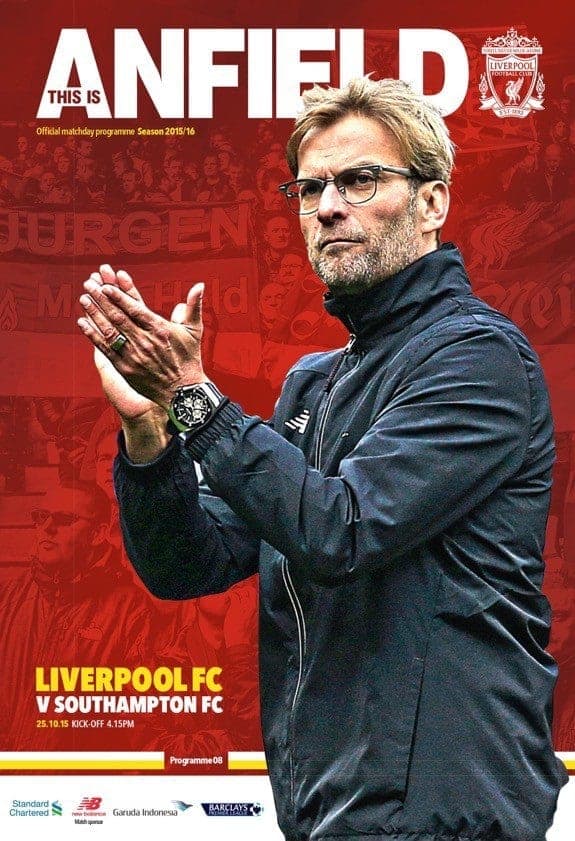 The This Is Anfield matchday programme is available at the ground, from official Liverpool FC club shops or to order from www.sportmediashop.com.
Subscribers can currently save £12, the equivalent of three issues free, while a £6 double-deal to get the programme and Official LFC Magazine is available from Anfield on matchdays and club stores.
---

LIVERPOOL VS. SOUTHAMPTON