Sadio Mane's equaliser on Sunday was yet another example of Liverpool failing to see a game off. It is an issue that must be addressed.

As soon as James Milner gave away that needless late foul against Southampton, there was a feeling of complete inevitability about how the resulting free-kick would pan out.
When Mane finished from close-range to rob Liverpool of all three points, that familiar sight of heads in hands and depressed faces once against filled all four corners of Anfield.
This failure to build on a lead, whether that be putting the game to bed or not conceding an equaliser, has plagued the Reds for years, and is becoming a real problem.
Jurgen Klopp spoke about his side's lack of belief in his post-Southampton press conference.
"We did not give up physically but we didn't believe any more that we could turn this game and that is a problem.
"I wouldn't say it is a negative mentality. First of all you have to recognise it is like it is, it is not a sickness and you can change everything."
It is encouraging to see that this is something the German feels must be sorted if his side are to challenge in both the Premier League and cup competitions this season.
2015/16 woes

There has been lack of professionalism about Liverpool at times this season, with sloppy goals conceded in similar fashion and at crucial times.
Incredibly, the Reds have allowed their opponents to equalise within 16 minutes of opening the lead on six occasions in 2015/16.
Norwich were gifted a soft goal at Anfield last month, while Aston Villa twice responded a week later, only for Daniel Sturridge to rescue then manager Brendan Rodgers.
6th time #LFC have scored 1st & conceded within 16 minutes; 8 draws in 9; only 1 clean sheet in 8 home games. None of these are easy to fix

— Dan Kennett (@DanKennett) October 25, 2015
Danny Ings' first-half header gave Liverpool a potentially priceless lead away to Everton in the Merseyside derby, only for Romelu Lukaku to equalise within minutes.
Mane's strike was the latest example in the league, but Carlisle United, Bordeaux and FC Sion have all done the same in the League Cup and Europa League, respectively.
There is a mental fragility seeping through this team, and opposition managers and players will be well aware of it.
Becoming the norm
Unfortunately, this is not an issue that has just recently become a problem for Liverpool. It has been an Achilles heel for many years.
Rodgers' reign on Merseyside was filled with frustrating goals. Phil Jagielka's last-gasp strike in front of the Kop last season is a standout moment in that respect, even if it was a sensational individual effort.
The Reds may have won 3-2 at QPR in October 2014, but the fact that they were pegged back twice in stoppage time, prior to Steven Caulker's dramatic own goal, was simply not good enough.
Chelsea overturned a deficit at Anfield, as did Crystal Palace at Selhurst Park and Aston Villa in the FA Cup semi-final, while Leicester City recovered from 2-0 down to draw 2-2 on New Year's Day.
The Reds' unforgettable 2013/14 campaign may always be remembered for the magnificent football and brilliance of Luis Suarez, Daniel Sturridge and several others, but it wasn't always rosy.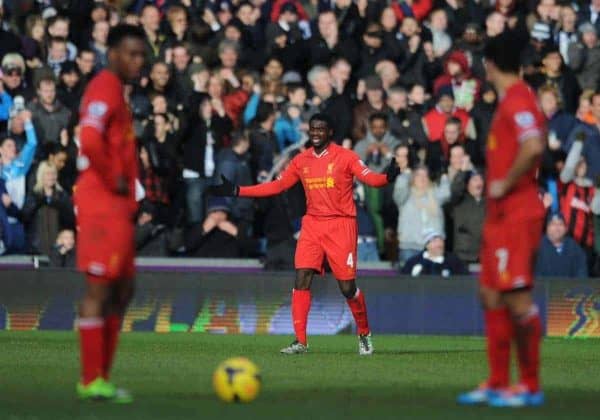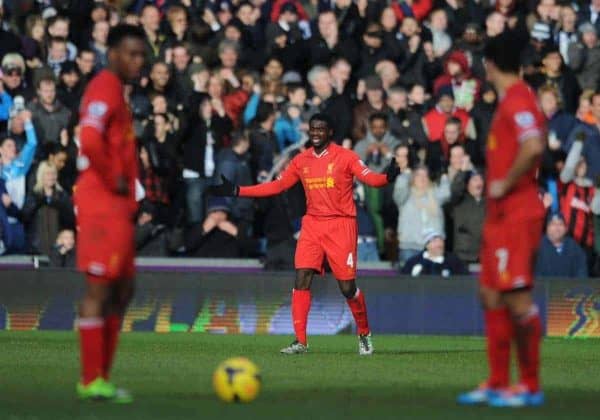 Liverpool led against Swansea City, Newcastle, Everton and West Brom, but they failed to pick up all three points on every single occasion.
In December 2013, the Reds led early at both Man City and Chelsea, but lost 2-1 to sloppy goals both times. That proved crucial in the title race.
Then there was that 3-3 draw at Crystal Palace. We shall never speak of it again.
This isn't just a Rodgers thing, in fairness, with some of the Ulsterman's 21st century predecessors also struggling to see out games during their time as manager.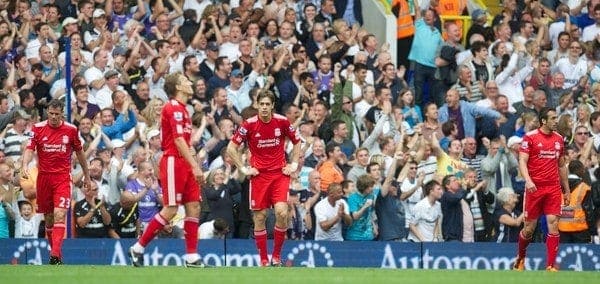 Kenny Dalglish's Liverpool side allowed Javier Hernandez to equalise late in proceedings for Man United in 2011, while in March 2012, they blew a 1-0 lead at home to Arsenal, with Robin van Persie winning it in stoppage time.
Roy Hodgson's first league game in charge of the Reds saw Pepe Reina's last-gasp howler gift the Gunners a draw on Merseyside, while Aaron Lennon's late winner for Spurs in November 2010 completed a comeback at White Hart Lane.
Rafa Benitez, praised for his tactical brilliance and defensive expertise, was also no saint when it came to his side building on leads and winning matches.
Late Anfield goals from Tim Cahill, Titus Bramble and Lomana LuaLua all sent Reds supporters home livid during the Spaniard's time in charge, and a run of spineless draws in 2008/09 ultimately cost Liverpool the title.
These are just several examples of the Reds' lack of ruthlessness over the last decade or so. In truth, a dissertation could be written on it, given just how many times it has happened.
Time to put an end to it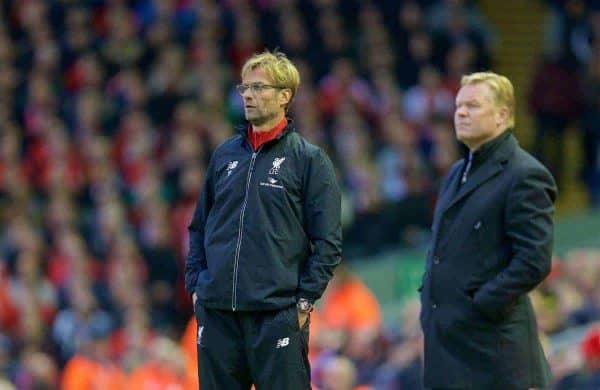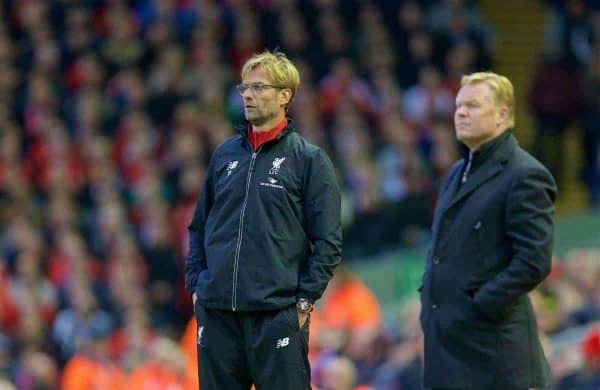 There are many problems within the Liverpool team at the moment, but eradicating this mental weakness is something that must be sorted.
Too many of the current squad appear to lack belief and heart, and the more leads the Reds continue to squander, the worse it is going to get.
Klopp doesn't have too many experienced heads at his disposal, and even though those who should fall into that category, like Martin Skrtel and James Milner, cannot be relied upon at present. Miner proved that on Sunday.
Liverpool's rivals are all superior in this area of their play. Once the likes of Man City, Man United and Arsenal get ahead in a game, they invariably win comfortably or see the game out with relative ease.
It is rare to see them gift an equaliser straight away, or concede a soft late goal that consigns them to defeat, and that is a key reason why they invariably accumulate more points than the Merseysiders.
We have had to put up with this issue for too long now, but in Klopp, Liverpool have the perfect man to inject some much-needed belief and winning mentality into the team.
> Video: Jurgen Klopp's post match press conference
> Coutinho struggles but Benteke impresses – 5 talking points from Liverpool 1-1 Southampton
> Liverpool 1-1 Southampton: Player Ratings
[interaction id="562d1b1241d4754d1498d2bb"]