There are many things for Jurgen Klopp to address at Liverpool, but the alarming dip in form of Philippe Coutinho was not expected to be one of them.

Had Liverpool's brilliant Brazilian been hooked after 63 minutes in any game last season, there would have been widespread fury at the decision.
When Klopp brought on Christian Benteke at his expense in Thursday's draw with Rubin Kazan, however, there was far more of an acceptance to it.
Coutinho's adoring fans had grown increasingly frustrated with his sluggish display, and substituting Liverpool's creative maestro made total sense.
The 23-year-old is in an extremely poor run of form, especially by his high standards, and it is something that needs to change if the Reds are to thrive in the coming weeks.
Ineffective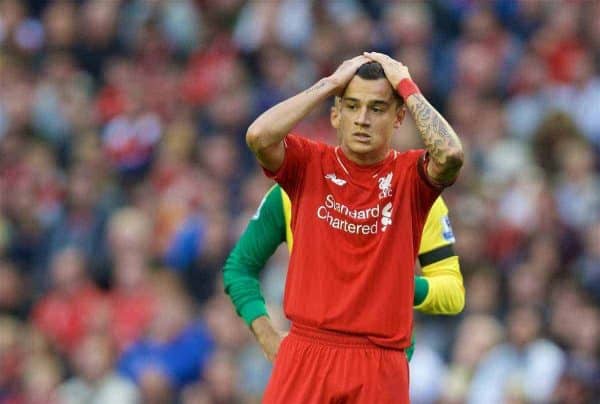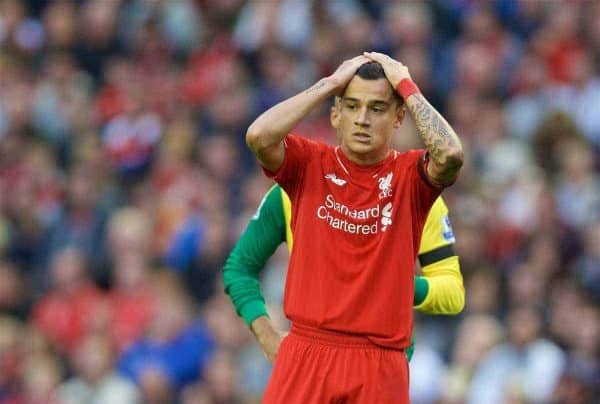 Coutinho's stunning winner at Stoke City on the opening weekend of the season saw many lauding him as one of the Premier League's best players, and his performance at Arsenal eight days later was mesmerising at times.
Since then however, his displays have dipped worryingly, and a red card at home to West Ham in August seemed to trigger the Brazil international's decline.
He has failed to score since the Stoke game, and his usual creative brilliance and unrivalled impact on the team have simply not been at the level they were last season.
Coutinho's performance against Rubin Kazan was his worst of the season so far.
[quote_box_right]Possession Losses vs. Rubin Kazan:
Philippe Coutinho – 6
Adam Lallana – 5
Divock Origi – 4
Emre Can – 4
Christian Benteke – 3[/quote_box_right]
The Brazil international can be a little frustrating in possession at the best of times, continually attempting the impossible pass or holding onto the ball for too long, but he can get away with it when he's scoring and creating week in, week out.
Against Kazan, Coutinho lost the ball time and time again, and a number of simple passes were a distance from reaching their intended target.
No player had more unsuccessful touches or lost possession more times.
His raw finishing was also once again there for all to see, with a couple of shots dragged frustratingly wide of the target. Consistency in that area is something the young South American must start adding to his game.
Head Turned?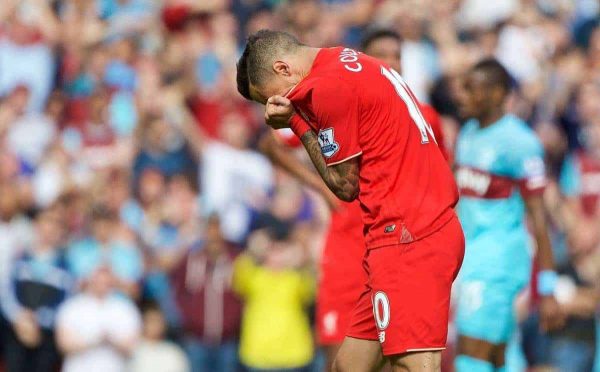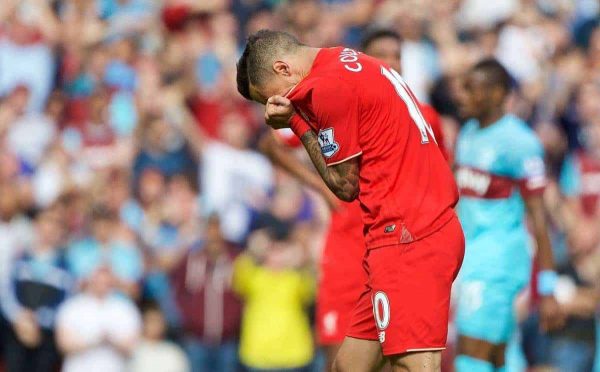 One of the more alarming aspects of Coutinho's performance was his attitude; something that has been exemplary ever since arriving at Anfield in January 2013.
In the past, when the ex-Inter Milan man has been having an off night, his commitment to the cause could never be questioned.
That felt different on Thursday.
Coutinho was shrugged off the ball far too easily a number of times, and there was an air of negativity about his body language.
[pull_quote_right]I think there are many players with great qualities that could be playing for Barcelona.
One of them is Coutinho.
– Neymar[/pull_quote_right]
Much like Lionel Messi's slump in form during Gerardo Martino's dismal reign at Barcelona, the Brazilian cut a slightly moody, disinterested figure.
Whether the rumours of a move to join Messi and Co. at Camp Nou has turned Coutinho's head remains to be seen, but it would certainly explain his current woes.
Being dropped from Dunga's latest Brazil squad can't have helped boost morale, either.
Klopp is the perfect man to get him out of this rut, and the hope is that it is simply a short-term dip in an otherwise massive future on Merseyside.
Out of Position?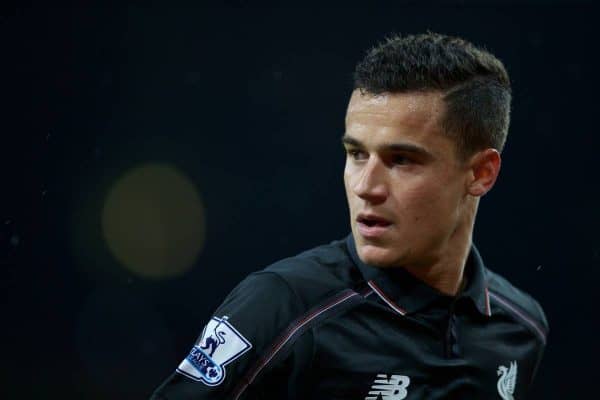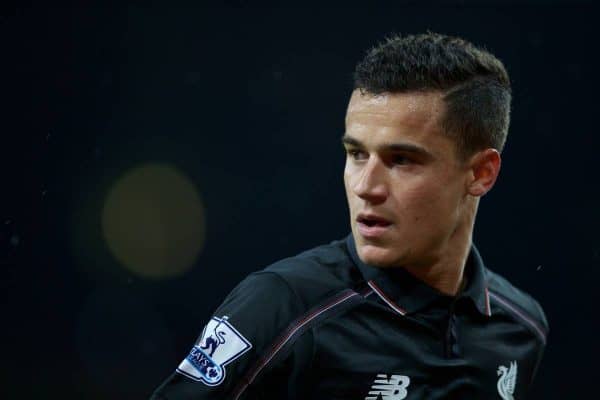 One excuse Coutinho could aim at his current critics is that he is being used in a position that fails to get the best out of him.
Utilised slightly to the left in Klopp's favoured 4-2-3-1, or as more of an inside forward in a 4-3-2-1, he has been on the periphery of things too often against Spurs and Kazan.
This was often the case under Brendan Rodgers this season, too, and it could be argued that either a deeper or more central attacking-midfield role would suit him far better.
The youngster does not possess the pace to get past a defender down the flank, much like David Silva and Mesut Ozil, and is far happier running the show as a No. 10.
Whether Coutinho can shine in a deeper role under Klopp is debatable – he is probably not defensively sound enough to be relied upon there – but he would certainly be more involved than he currently is.
It could be worth Klopp giving him a go there, with Santi Cazorla a good example of a Coutinho-esque player thriving in a deeper midfield role.
Improvement Needed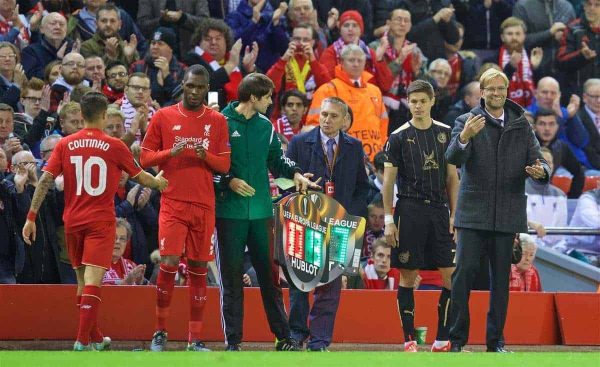 Coutinho is a footballer of unbelievable quality, but right now he looks completely off-colour.
The 23-year-old's performances are consistently flat and lacking influence, and his form is clearly playing a part in the Reds' lifelessness in front of goal.
Whether it is the Barcelona rumours, being played out of position or a simple loss of form that are the reason for his struggles is unknown, but Liverpool need their talisman back to his best.
He has the ability to mature into one of Europe's finest players one day, but his current displays are a far cry from that.
LIVERPOOL 1-1 RUBIN KAZAN
[interaction id="56294e6d47771a996016d45d"]