Following Liverpool's 1-1 draw at home to Rubin Kazan on Thursday evening, we round-up the best of the social media reaction from the game.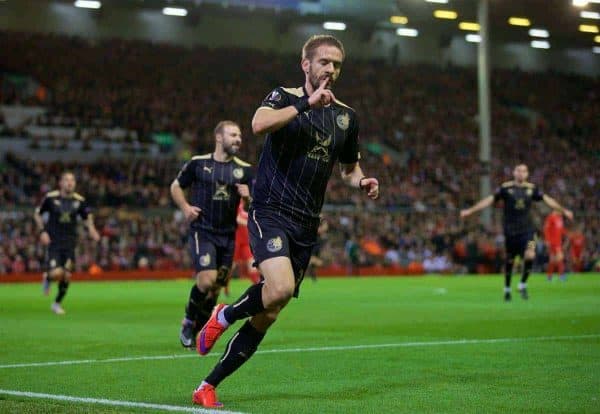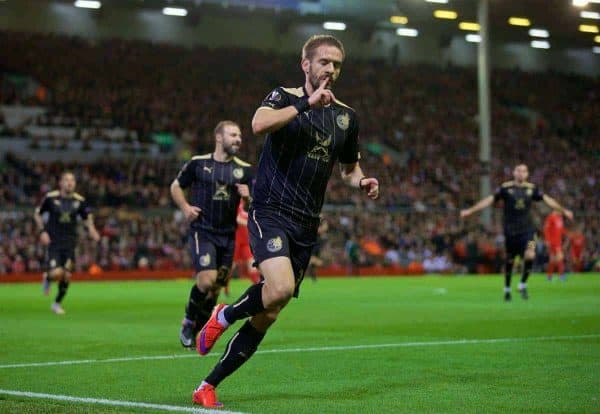 Jurgen Klopp's first Anfield outing turned out to be a really disappointing evening, as the German's team failed to produce even a competent performance in front of an expectant Anfield.
The Reds couldn't break down 10 men for more than half of the game, and Emre Can's goal really was one of the few plus points on the night.
It was an evening when it became even more clear how much work Klopp has to do as manager, and a big improvement is needed at home to Southampton on Sunday.
Here is how social media reacted to the match:
Liverpool 1-1 Rubin Kazan FT:

Pass accuracy: 86%-62%
Chances created: 12-4
Shots: 29-5
Crosses: 42-6 pic.twitter.com/csk3ogK0Ln

— Squawka Football (@Squawka) October 22, 2015
Two things we've learned. Klopp knows he's got an average squad & Liverpool's fans have to understand there are no miracles in football.

— Phil McNulty (@philmcnulty) October 22, 2015
A frustrating night where a distinct lack of cutting edge was laid bare. Do we have a single player capable of taking a good corner?

— Aaron Cutler (@aaron_cutler) October 22, 2015
Hope people realize just how much this squad needs work.
Plenty of it.#LFC

— ML (@FootyML) October 22, 2015
'Zinedine Biscan' on the forum:
It's going to take time. In a way, perhaps no bad thing to have a slight reality check. We'll get there, but realistically we're looking at months not weeks for Klopp's ideas and tactics to get properly embedded in the team and becoming second nature.

Another man-of-the-match performance from Mamadou Sakho. But Brendan Rodgers didn't rate him, and nor do the English media. #LFC

— Jack Lusby (@jacklusby_) October 22, 2015
https://twitter.com/M_Sweeting/status/657298930347188225
A terrible performance. Simple as that.

— Henry Jackson (@HenryJackson87) October 22, 2015
LFC not quick enough getting forward and Klopp's letting them. By the time it gets forward Kazan have 10 back behind the ball.

— Matt Ladson (@mattladson) October 22, 2015
'ILLOK' on the forum:
Too little desire to throw men forward. Klopp and his team are going to have to coach these bad habits out of our side.

Sakho again imperious with Owen Hargreaves the first commentator to recognise his passing ability. A momentous day if not result.

— Aaron Cutler (@aaron_cutler) October 22, 2015
Reality check #lfc

— Dan Kennett (@DanKennett) October 22, 2015
Well, that was quite an anti-climax….

— Paul Grech (@paul_grech) October 22, 2015
Disappointing result. Rome wasn't built in a day. Tough job on for Klopp. The side is bereft of confidence. Effort there though. #LFC

— Spion Kop (@TheKopHQ) October 22, 2015
'Walter Sobchak' on the forum:
35 shots – I swear, I hit the ball harder than 33 of those.
Fans are often accused of making ill-considered snap judgements. BT Sport have given Klopp 1.75 games before delivering their verdict.

— Dave Phillips (@lovefutebol) October 22, 2015
Left the game thinking we put in a decent showing with more positivity than seen for a while. Put Twitter on found out we were actually shit

— Ian Salmon (@IanRSalmon) October 22, 2015
Fans were the best I've head for 18months

— SimonBrundish (@SimonBrundish) October 22, 2015
Not clinical enough in the final third with our shots/passes. That's one of our main issues.

Once we get that sorted we'll be alright.

— LFCTS (@LFCTS) October 22, 2015
Let us know your thoughts on the game in the comments below.