With the season now two months old and a new manager at the helm, we assess how many goals Liverpool's forwards, midfielders and full-backs should target in 2015/16.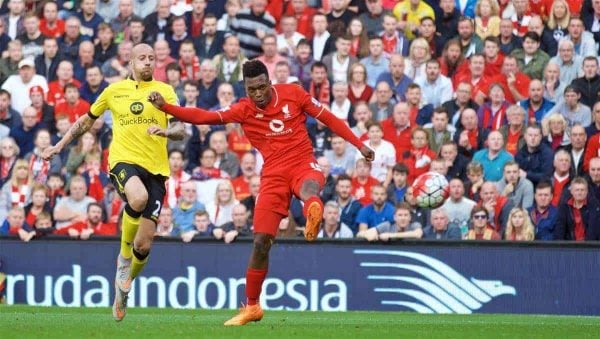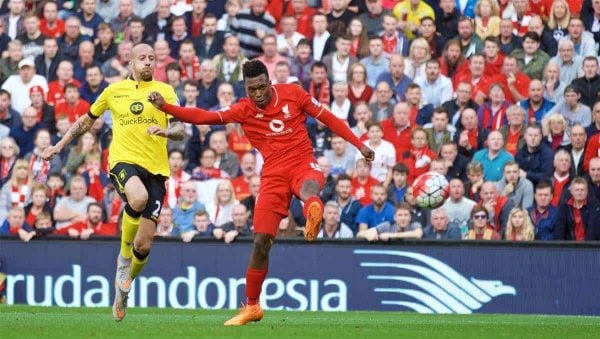 The season is now in full swing, and Jurgen Klopp's arrival has added a new lease of life to the Reds' stuttering start to the campaign.
Goals have been a big issue recently, with Liverpool finding the back of the net just eight times in their nine Premier League matches to date. Only Watford and West Brom have scored less.
It is one of many weaknesses Klopp must address between now and May, and he will no doubt have goalscoring targets for his players.
Here is how we expect each Liverpool forward, midfielder and full-back to fare in front of goal in 2015/16, in all competitions.
Nathaniel Clyne and Alberto Moreno– 2 each
Clyne and Moreno are the only two fit full-backs that Klopp has at his disposal right now, and there is every chance that they will be among Liverpool's highest appearance makers this season.
Despite their undoubted quality, neither the Englishman or the Spaniard are known for their goalscoring prowess from full-back.
Both have never scored more than three goals in a season during their respective careers, and it seems unlikely that that will change this year.
Moreno is the more attack-minded of the two, but he certainly doesn't carry the goal threat that someone like John Arne Riise did in a Reds shirt.
Two goals apiece sounds about right.
Lucas Leiva– 1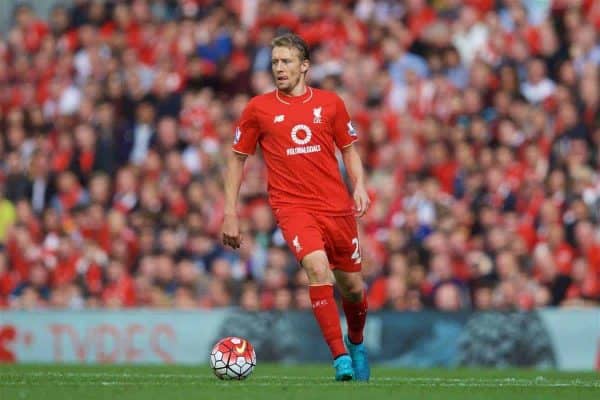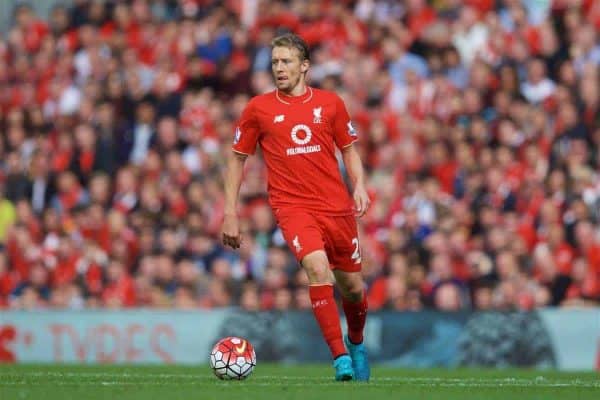 Lucas brings a number of attributes to the side, but lethal finishing from midfield certainly isn't something that he is noted for.
The 28-year-old has scored just six goals for the Reds in his eight years at the club, which perfectly illustrates his lack of threat in front of goal.
Quite frankly, any goals are a bonus with the Brazilian.
Joe Allen- 3

Arguably Liverpool's most divisive player, Allen certainly hasn't won any admirers for his scoring ability. It's not one of his key strengths, in fairness.
The Welshman rarely gets into the attacking third, and is more a builder of attacks rather than a finisher of them. Four goals in 100 Liverpool appearances is testament to that.
Under Klopp, Allen may be given a little more freedom to get forward, although it's likely that he will be mainly limited to playing in cup competitions.
If he can chip in with three goals it would be par for the course.
Emre Can– 5

It is refreshing to see that Klopp has decided to use Can in his preferred central midfield role this season, and he could develop into a hugely important player for the Reds in 2015/16.
The young German has plenty of attacking quality, and it would be a huge surprise if he didn't improve on the solitary goal he scored last season.
The hope is that Can becomes Liverpool's equivalent to Ilkay Gundogan at Borussia Dortmund, who scored 13 goals during four seasons under Klopp. One of those was injury-ravaged.
Can needs to start adding more of an attacking threat to his game, and his marauding style should see him get on the scoresheet on several occasions as the months progress.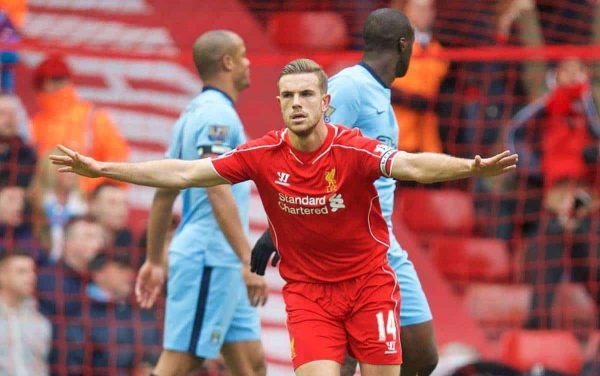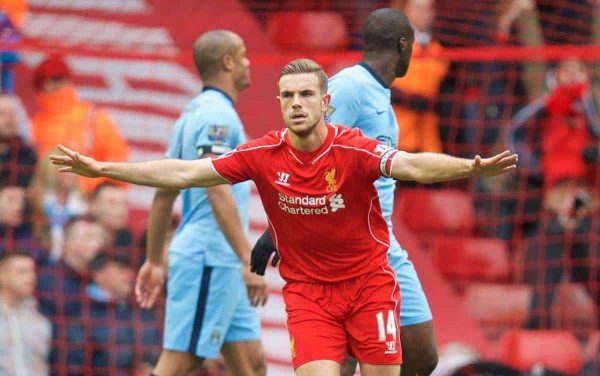 Liverpool's captain has been a huge loss since picking up a foot injury last month, and his November return can't come soon enough.
The 25-year-old has improved enormously over the last couple of years, and adding more goals to his game should now be a priority.
Admittedly his season has been interrupted, but Henderson should still play enough games, and be given enough licence to attack, to find the back of the net a number of times.
Seven goals in 54 appearances last season was a decent return, and if he can score the same amount in slightly fewer matches this time around, he will have done his job.
James Milner– 8

Milner has been disappointing since his free transfer to Anfield in the summer, but Klopp moving him back out wide could be beneficial to both him and the team.
The England international scored for the first time for Liverpool in the 3-2 win over Aston Villa in September, and he has to bring a decent supply of goals from his right-sided role.
Such are the 29-year-old's fitness levels, he will feature more than most this season, and you only have to look at his career to see that he is more than capable of scoring from midfield.
12 goals for Aston Villa in 2009/10 and eight for Man City last season prove that, and there is no reason why he can't replicate that for the Reds.

Since scoring that brilliant late winner at Stoke City on the opening weekend of the season, Coutinho has failed to hit the back of the net in the 10 appearances that have followed.
It is an area of the 23-year-old's game that has never really stood out, with 17 goals in 113 Liverpool games nothing to write home about.
The Brazilian has reached an age where he now needs to start delivering on a consistent basis, both in terms of goalscoring and all-round performance.
Coutinho is too good a player not to find his best form sooner rather than later, and under Klopp's tutelage, his finishing will hopefully improve greatly. He must improve on his eight goals in 2014/15.
Adam Lallana– 10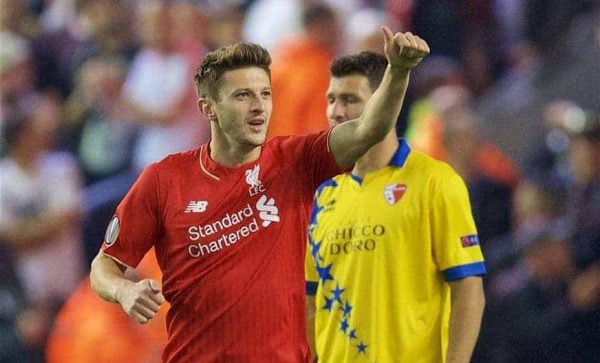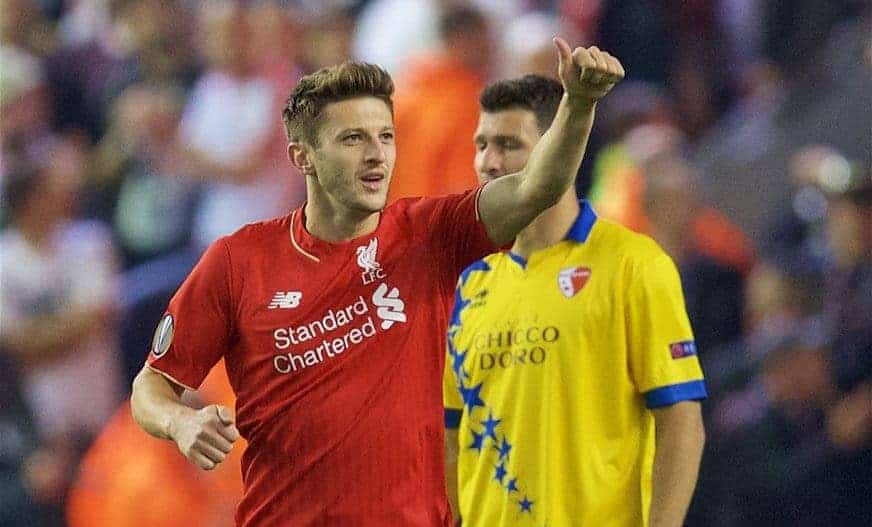 Lallana divides opinion, but one thing that he guarantees more than any other Liverpool midfielder is goals.
The ex-Southampton man has already found the net twice in eight matches this season, and 60 goals in 265 Saints appearances outlines the quality he has in the final third.
Whether Lallana becomes a regular in the team is certainly up for debate, but 10 goals in 40-ish appearances, for example, would be an impressive return.
Jordon Ibe- 4

Ibe remains a work in progress at Anfield, and those who claimed he was as polished and talented as Raheem Sterling are looking rather foolish currently.
The 19-year-old has massive potential, but he is still yet to find the back of the net in a Liverpool shirt. That speaks volumes.
Four goals seems a like a fair target this season, taking into account the fact he will likely feature against weaker opposition in the cup competitions.
Anything more than that would be a pleasant surprise.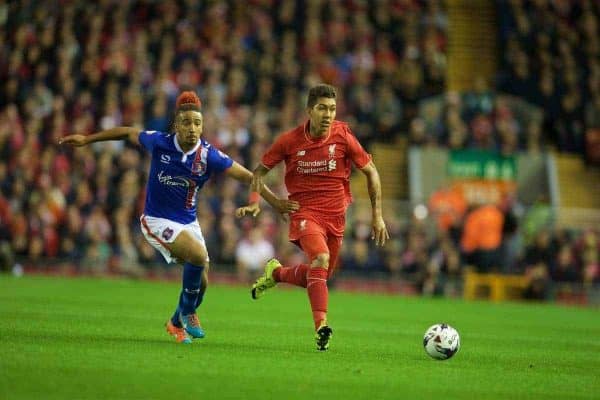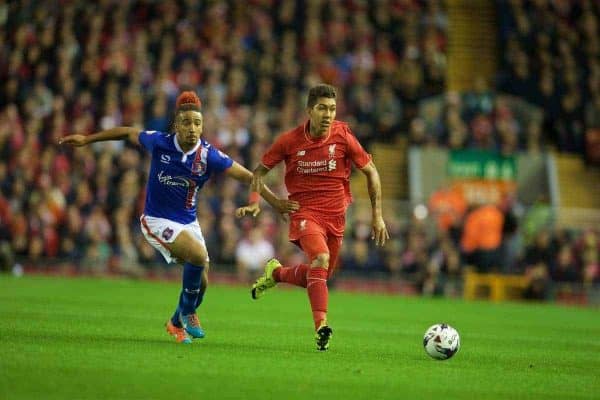 Many Liverpool supporters are of the opinion that Firmino will benefit more than most from Klopp's arrival on Merseyside.
The 24-year-old was linked with a move to Dortmund during the German's time in charge, and he should get the very best out of him at Liverpool. Playing him in his best position will certainly help.
Firmino scored 32 goals in his last two seasons with Hoffenheim, and his finishing was proven to be top class time and time again.
The Brazilian will understandably take time to adapt to the Premier League, but with his return from injury close, close to double figures should be his aim in terms of goals.
Divock Origi– 5

Origi did an admirable job at Tottenham in the absence of Daniel Sturridge, Christian Benteke and Danny Ings– the latter's predicted goal tally is not included, due to long-term injury- but he is not someone who will bang in the goals this season.
The 20-year-old Belgian will only feature when the Reds are without their top strikers, or in matches of lesser importance, and his finishing is still very inconsistent.
Five goals would not exactly set the world alight, but given his likely lack of playing time and age, it would represent a reasonable start to life at Anfield for Origi.
Daniel Sturridge– 15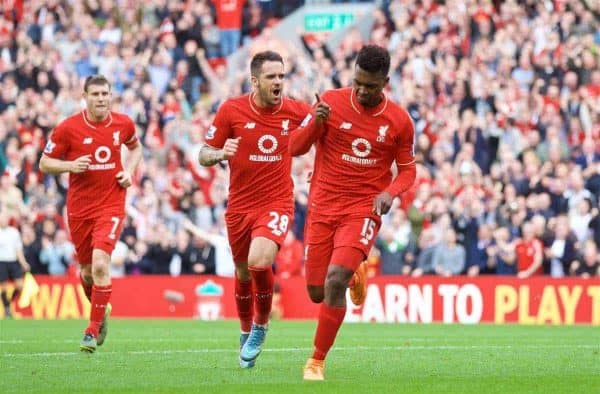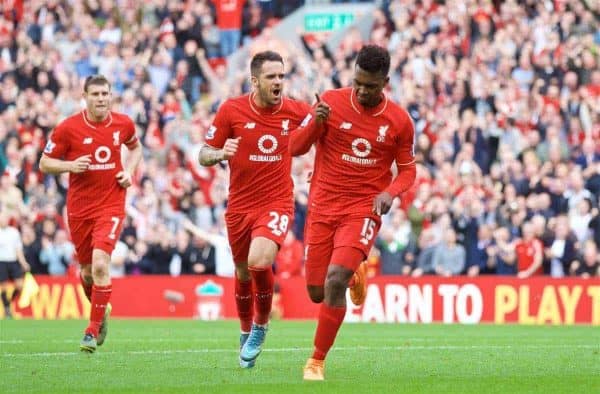 Predicting how many goals Sturridge will score this season is nigh-on impossible, given the Englishman's rotten luck with injuries.
The fact of the matter is, if Sturridge is fit, he is a guaranteed source of relentless goals.
His double against Aston Villa was majestic, and if he can just enjoy a long spell back in the side, it could have a huge impact on Liverpool's season.
You can't help but feel that another spell on the sidelines is on the horizon for Sturridge, but assuming he plays a minimum of 25 matches this season, 15 goals should be the aim.
Christian Benteke- 20

If you spend £32.5million on a striker, like Liverpool did with Benteke, it's understandable that you should expect them to fire in the goals at a pretty fearsome rate.
The former Aston Villa man's season has been disrupted by a hamstring injury, but he is close to full fitness and will be desperate to shine under Klopp. Two goals in six games is a start.
Given Sturridge's injury issues, Ings' long-term absence and Origi's rawness, Benteke may well be tasked with leading the line for much of the season.
49 goals in 100 matches for Villa is a brilliant record, and if he can do that for an average Premier League side, there is no reason why he can't be even more lethal for Liverpool. 20 goals has to be the aim.
> 5 Things We Can Look Forward to Under Jurgen Klopp
> Should Jurgen Klopp rotate his squad or play full strength in first Anfield outing?
> Tactical Focus: James Milner, Adam Lallana and intelligent pressing vs. Spurs
[interaction id="56275e5847771a99600ac112″]