Following the appointment of Jurgen Klopp at Liverpool, former Manchester United boss Sir Alex Ferguson is worried about a resurgent Reds.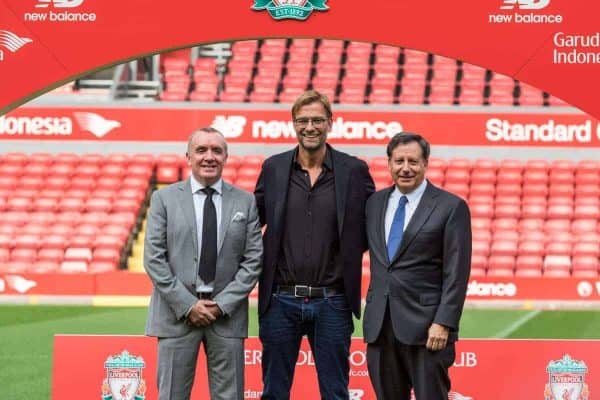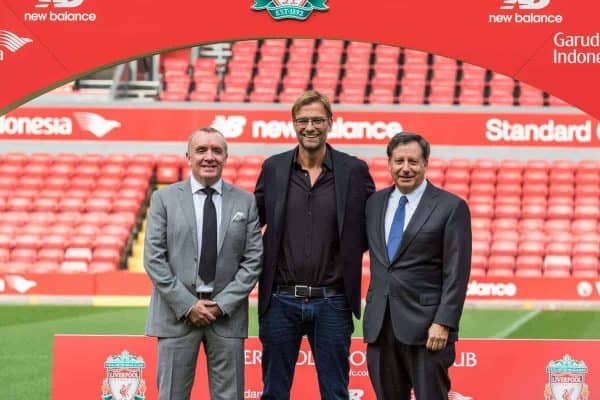 Klopp's arrival restores a top-level clout to Liverpool, and Ferguson is worried about the impact the German will make on the Premier League.
The Scot's allegiances lie with the Reds' north-west rivals United, but feels the appointment may turn Liverpool into a competitive force once again.
Speaking to ESPN this week, Ferguson said he is "worried about" Klopp's impact.
"Well it's a good appointment. I admire him," he said.
"I know Jurgen pretty well through our meetings at [FIFA] coaches' classes in Geneva.
"Strong personality, very strong, very stubborn, determined and his performances, and his career at Dortmund was a stellar rise to the top and I think he'll do very well.
"I don't like saying that, being Liverpool, because I'm worried about it but, no, he'll do well."
Klopp has received universal praise on making the move to Merseyside, and this testimony is a clear indication of what difference the German can make at Liverpool.
Though typically bullish, Ferguson's concession proves that Klopp possesses the fear factor required for top-level success.
Liverpool can now head into clashes with the likes of United, Arsenal, Chelsea and Manchester City with renewed confidence—a key issue for the side under former manager Brendan Rodgers.
This is something Liverpool co-owner Tom Werner felt was paramount following Rodgers' dismissal.
"In Jurgen Klopp we have appointed a world-class manager with a proven track record of winning and someone who has the personality and charisma to reignite this football club and take the team forward," he said, shortly after Klopp's arrival.
"When an opportunity presents itself to acquire one of the most sought-after leaders in the game, it is something you have to pursue decisively and we are delighted he has accepted our invitation."
Liverpool can now look to continue to build with Klopp at the helm, and target one of the top-four spots in the Premier League.
[interaction id="5615387fc70ac51c03e8a139″]