Karl Matchett takes a look at what we've learned from Jurgen Klopp's opening month in charge at Liverpool.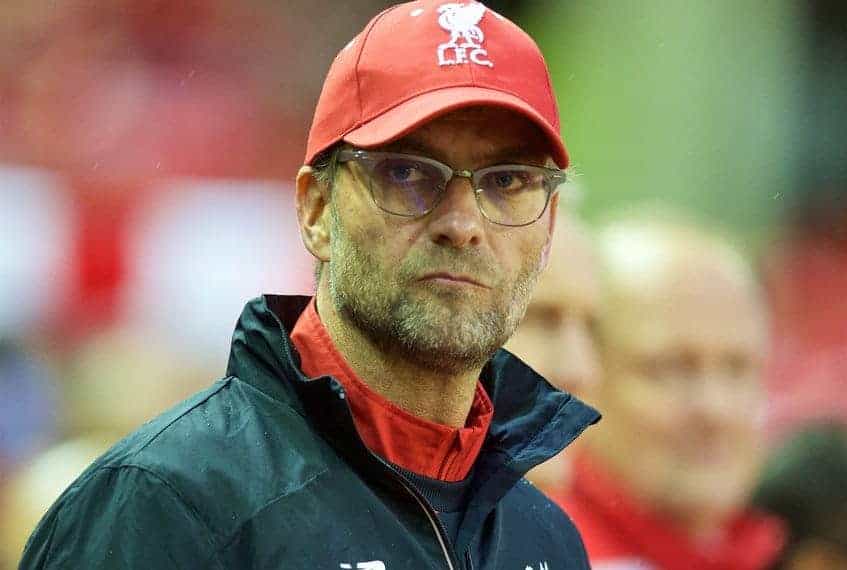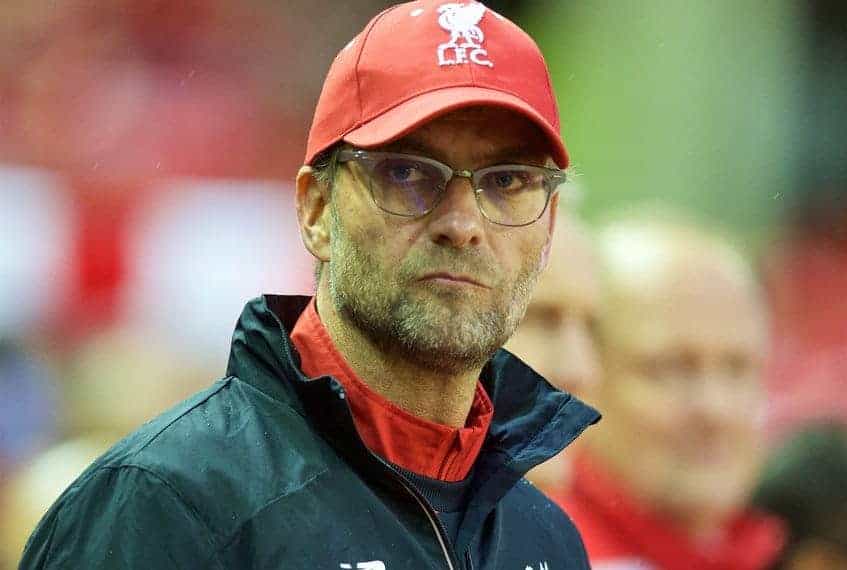 Seven games into Klopp's tenure, three wins and three draws initially marked a reasonable start in terms of improved results, but the defeat to Crystal Palace means it's now just one win at Anfield since the end of September for Liverpool.
Points and the recent defeat aside, there has been plenty to take, both positive and negative, from the first month under new management. Here we take a look at what has changed at the club recently and what we've learned from Klopp's first month.
No magic wand for form or fitness
If it wasn't already apparent beforehand, every Kopite should be aware now: improvements can be made, deficiencies can be worked on, but the same rules apply in football regardless of who is in charge—it takes time to work on new systems, new ways of playing, new levels of confidence and self-belief.

Klopp's arrival signalled an upturn in performances almost immediately but the spells of better football—in both halves of the pitch—have been sporadic and inconsistent. This isn't a surprise: the players are the same, the team is the same, the expectations from game to game are, largely, the same. Klopp might have ideas which can get the players focused in a different way, tactics which slightly affect the style in and out of possession very quickly, but a prolonged improvement takes time to get across to the group.
Aside from individual and group form, Liverpool have had fitness issues too all season; Christian Benteke was injured soon after joining, Jon Flanagan has been out injured since last year, Jordan Henderson has missed most of the season and others have suffered knocks throughout. That was nothing to do with Brendan Rodgers and it's nothing to do with Klopp either—and the injuries have kept on rolling since the German joined.
Joe Gomez and Danny Ings were unfortunately timed and long-term, while everyone's fingers are crossed regarding the severity of Mamado Sakho's knee injury.
The less said about Daniel Sturridge's latest mysterious disappearing act, the better.
Defensive shape improved but individual upgrades still required
Right from kick-off in Klopp's first game and in every match since, one of the most apparent changes has been the connection and distance between defensive and midfield lines. In and out of possession, the players in each zone are clearly closer together, supporting each other defensively by enabling a quicker press – which in turn, of course, enables a faster attack.

The solid double blocks – four and three most frequently, then four and four more recently — have made it tough for opposition attacks to break down Liverpool easily, but problems still linger which have been apparent not just this season under Rodgers, but for a number of years previously.
Defending set pieces continues to cost goals on a far too frequent basis, attacking midfield runners going untracked and individual errors continue to play a part. To eradicate those? Changes in personnel, or continued evolution and improvement in confidence from those already in place.
Fresh perspective yields questions of Kopites
Introspection isn't something which seems to come naturally to the modern football fan, if it ever did, but Herr Klopp's arrival has already forced a few of moments which give Reds supporters reason to take a look at their own behaviour and mentality during and around matches.

Upon his arrival there was the statement of Klopp wanting to "change doubters into believers" and he couldn't have been more right — few fans went into matches in the latter stages of Rodgers' reign thinking the points were there for the taking and the galvanising effect of the new manager's first appearances was apparent even before his first match.
A late equaliser conceded against Southampton then drew questions from Klopp over why the entire ground — fans and players alike — felt like it was "the end of the world" when there was still ample time left for a winner…and those last, vital moments of games most recently came under question when the German noted fans departing Anfield with double figures in minutes still left on the clock.
It's an alien concept to the manager, perhaps, but it certainly isn't in the Premier League. Are his words enough to stem the tide of early Anfield exiters? Are they enough get fans backing the side, really backing the team, on a week-to-week basis? So far, we only know they have been enough to make them think. Reacting is the next step.
Big performances are possible
It shouldn't be a surprise, and yet somehow still is—but Liverpool's squad, this squad, is capable of putting in big displays in big matches.

The victory over Chelsea at Stamford Bridge was a huge example of how the Reds will be looking to perform each week, not just against the biggest of opponents but also the Palaces and Bordeauxs of the world. Manchester City next up? Not a problem. Regardless of the result, it's hugely probable that Liverpool will put in a performance which at times is impressive and hints at what is yet to come.
Coaxing out consistency in quality is Klopp's mid- to longer-term aim.
A successful season is still on the cards
It's a little subjective depending on what each supporter regards as a "success," but given the start to this season and a change in coaching staff by October, anything approaching a top-four challenge has to be considered impressive for Liverpool this year — and a trophy tilt is still on too.

Partly that comes from the Reds' flurries of quality in the final third — Adam Lallana, Philippe Coutinho, Roberto Firmino contributing in turn — but also from the inconsistencies and downright appalling play from the rest of the Premier League.
Nobody (beyond Manchester City, and doubtless Arsenal in the end) seems enough of an all-round side to suggest they can be considered absolutes for the top four and the first team out of the chasing pack to really show consistency will soon fly above the others.
Whether or not Liverpool improve in time for that to be them is still in doubt of course, but what we have learned most of all already, in just a month under Klopp, is that the team has the capacity to far, far exceed what it has managed so far.
Especially if January brings with it a new signing in a key position, perhaps.