Jurgen Klopp praised the work of predecessor Brendan Rodgers as he evaluated the progress made in his first month as Liverpool manager.

Klopp is an incredibly humble character, and in reflecting on his first month in charge at Liverpool, he stressed the strong foundations left by Rodgers.
Speaking to reporters on Saturday, Klopp said "Brendan did a really good job here."
"What I said about the beginning is we have to turn the small screws, so that's what we're doing," he explained.
"Brendan did a really good job here, so we don't have to show them how football works – because of Brendan's work.
"We have to start to develop, we have to come together because every manager's different.
"That's what we did. We could get a little bit of stability, that's very important.
"We feel good in this moment, but we know about our responsibility for our performance in the next game."

Liverpool have won three and drawn three in the first six games of Klopp's tenure, and head into Sunday's Premier League clash at home to Crystal Palace high in confidence.
But, while he praised the performances of his players, Klopp stressed that there was little time to evaluate.
"[There's] no time for analysing," he explained.
"I don't want to analyse, we feel we're in the middle of the race, there's no break for us.
"Not even next week is a break for us.
"So I had some perfect moments of course, but it's not time to think about this. It was a very intensive month!
"Tomorrow when it's four weeks – seven games in four weeks – it feels longer than four weeks."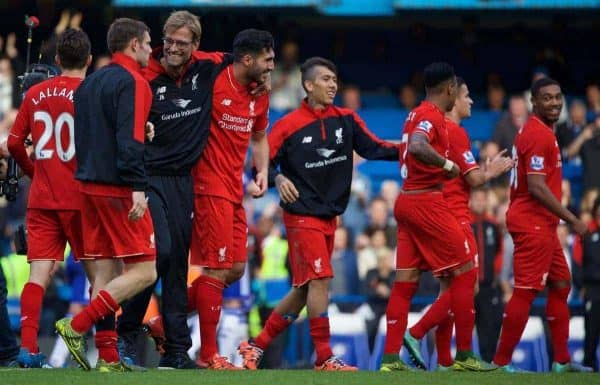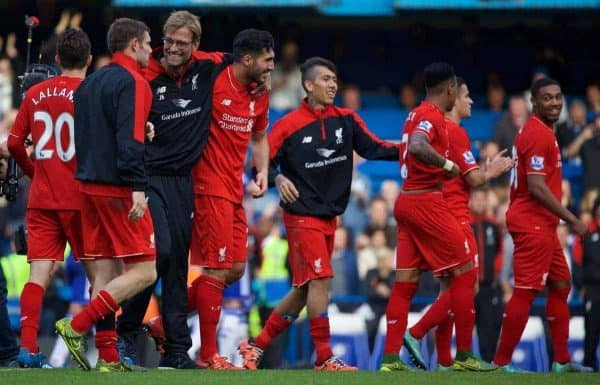 Klopp's post-match plaudits have been the subject of viral scrutiny since his arrival, with his customary embrace for every player after the final whistle underscoring his emphasis on man management – though he recognised not every player welcomes his looming presence on the pitch.
"The players have no chance – they don't want to hug, but that's my special thing!" he continued.
"I like people, they gave all in these games, they did really well I think."
Klopp has made a big impact in his first month in charge of Liverpool, and the 48-year-old will be hoping to continue this with a win over Palace on Sunday.
Despite describing Alan Pardew's side as "difficult to play," Klopp believes the Reds "have a good chance to win."