A delegation of fans led by the Football Supporters' Federation (FSF) will deliver a message to Premier League clubs demanding a cut in away ticket prices.

October saw price protests across the leagues which even drew support from Bayern Munich fans visiting Arsenal for their Champions League fixture. Supporters of top-flight clubs have identified Thursday's Premier League shareholders meeting as the next step in lobbying for cheaper tickets.
An open letter calling for a £20 cap on all away tickets will be handed over. This is in line with the FSF's ongoing "Twenty's Plenty" campaign. In addition fans will call for an increase in the availability and discounts offered to young adults.
The FSF argues that supporters graduate from concessionary prices to the full adult price band at a time when they are likely to be in education, apprenticeships or minimum wage jobs, making football unaffordable for many.
Clubs are also expected to look at their investment in the Away Fans' Initiative (ASI) – a scheme designed to help away fans. At present £200,000 is budgeted per club, per season with many clubs using it to reduce away ticket prices or subsidise travel costs.
Supporters argue that in light of the Premier League's record-busting media deal – expected to reach £8bn once foreign rights sales are completed – the ASI should be substantially increased. The FSF says a £1m subsidy per club, per season would allow all away tickets to be capped at £20.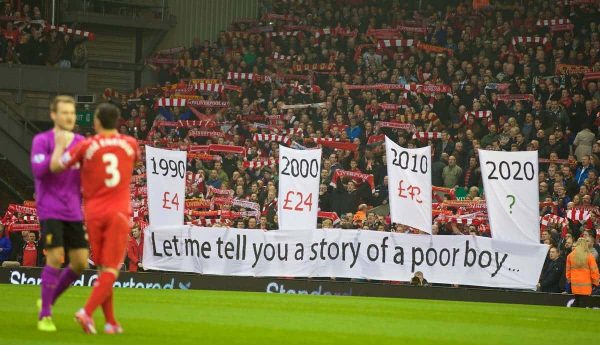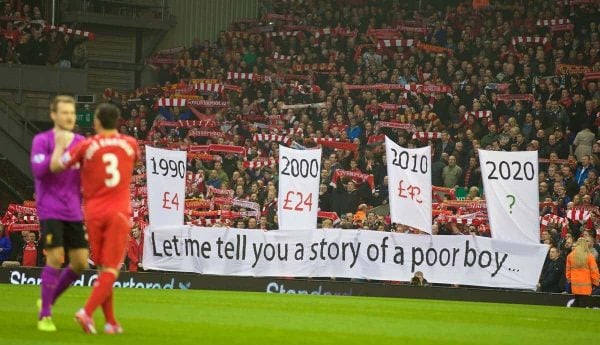 Kevin Miles, Chief Executive of the FSF, said: "Thanks to their colossal media deal Premier League clubs will be billions of pounds richer than they were only a few seasons ago, and they weren't exactly poor then.
"If you look at the increase in the domestic media deal alone, it equates to more than £40 for every single fan, at every single game, over the three season deal.
"There is simply no excuse for them not doing more for football's loyal supporters. A tiny fraction of that income could make a huge difference to travelling fans and young adults."
Representatives from supporters groups at Chelsea (We Are The Shed), Everton (Blue Union), Liverpool (Spirit of Shankly), Manchester United (MUST), Stoke City, Sunderland (A Love Supreme) and Spurs (THST) will deliver the letter to the shareholders meeting.