Ahead of Sunday's clash with Swansea City, Jurgen Klopp has provided a welcome injury update for the likes of Jordan Henderson and Daniel Sturridge.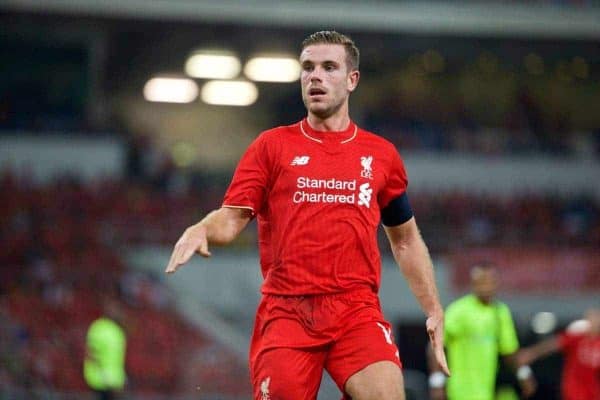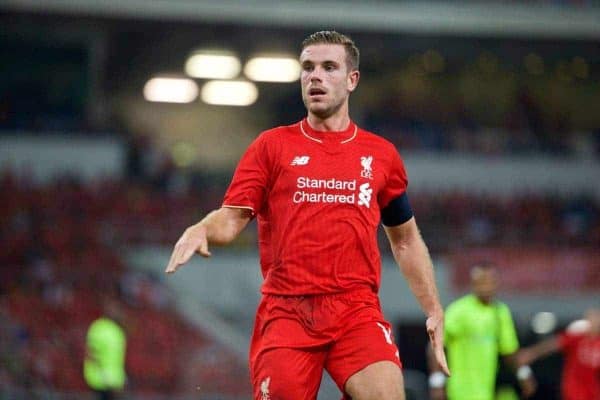 Henderson suffered a broken foot in training prior to Klopp's arrival, and is working his way back to full fitness at Melwood following a successful recovery.
But speaking to reporters on Friday afternoon, Klopp remained coy as to his return.
"We have to wait every day how we adapt the intensity of the last day, that's all we can say," he said.
"If [Henderson's] ready we can see. I'm waiting for him."
"For a player like him, with his history with injury, he's always on the door. I like this.
"We'll see every day how he adapts to the intensity of the previous day.
"He's a big step ahead, [but] everything we do is 120 percent, so you need to be prepared for this.
"A player like Hendo has to be really fit."
The Liverpool captain is yet to feature under Klopp, but has returned to full training in recent weeks.
Henderson will be a key player for the German with his energy and intensity in midfield, along with his creativity, making him a shoe-in for a regular role in the middle of the park.
But, as with Sturridge, Klopp is wise to stress the importance of patience in his recovery.
Sturridge was expected to feature in Thursday night's Europa League clash at home to Bordeaux, but was withdrawn from the squad due to a new foot injury.
Asked as to the severity of this issue, however, Klopp said that it was "not that serious."
"I understand why everybody is waiting, but we have to accept the situation.
"Danny was very often injured [recently].
"What you need is training – your body has to learn to adapt to a new intensity of training.
"You have to learn what is serious pain and what is only pain.
"Everybody wants him back on the pitch but that's what we have to learn.
"It's not that serious, but it's not possible to go on as before.
"We have to stay patient, I'm sorry to say."
Klopp was confident on the return of both Philippe Coutinho and Jordan Rossiter, with the latter pencilled in for Saturday's U21s clash against Derby County.