Liverpool winger Jordon Ibe is keen to learn as much as possible from manager Jurgen Klopp as he introduces new ideas in training.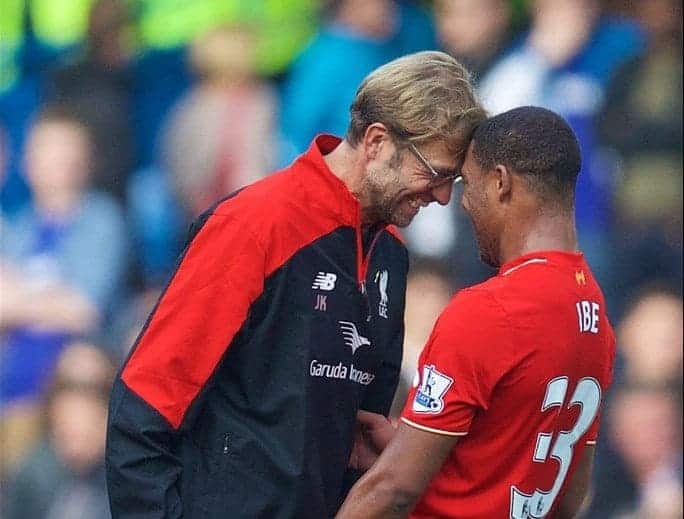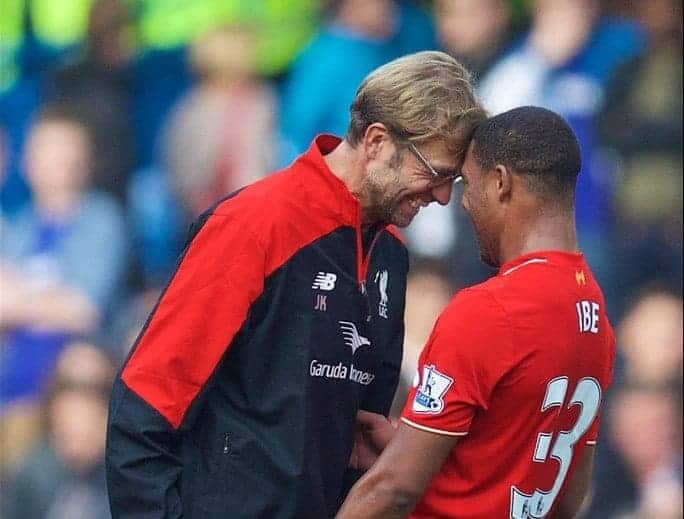 The 19-year-old scored his first goal for the club in the 1-0 Europa League win against Rubin Kazan in Russia having come back into the frame having fallen out of the picture under previous boss Brendan Rodgers.
After the match Klopp said Ibe still had plenty of developing to do and the youngster is keen to benefit from the German's vast experience.
"He's a great manager, I'm delighted to be working with him," he told LFC TV. "He's showing me new things in training and obviously training is different now so I'm learning.
"Hopefully I can keep getting the experience I need and he can develop me into a good player.
"Everybody's doing well in training and we're just delighted as a group to be doing well now.
"Hopefully we can just keep winning games and make it a repetition now."

Ibe's goal ended a run of three successive 1-1 draws and has put Liverpool on the brink of qualification for the knock-out stage with a game to spare.
If they beat Group B's third-pace side Bordeaux at Anfield on November 26 they will be through to the last 32.
"I was delighted to get the goal, obviously," added Ibe. "It was a good through-ball from (Roberto) Firmino and I was just happy to get it on target and in and I'm happy for the team to win the game.
"We got the points we need and now hopefully we can (keep) doing well and in our home games in the Europa League."

MORE: Confidence and organisation – Simon Mignolet on what Klopp has given Liverpool squad