With Jurgen Klopp now a month into life as Liverpool's new manager, we look at five things he'll have witnessed that supporters were already aware of.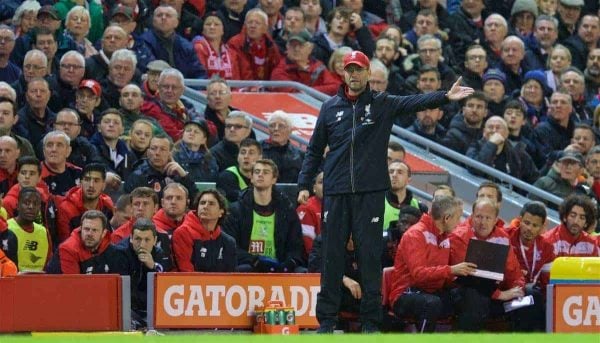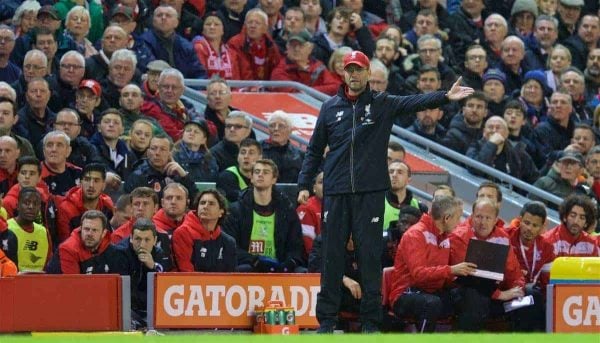 Sunday's disappointing 2-1 defeat to Crystal Palace at Anfield was further proof that Klopp has got a real job on his hands, as the Reds continue to flatter to deceive.
The 48-year-old has had a solid enough start, losing just one of his eight matches in charge and improving the overall quality of Liverpool's football.
There are a number of issues that have been a problem for long before Klopp arrived. Here are five that stand out.
Daniel Sturridge cannot be relied upon

Daniel Sturridge's ongoing injury problems really are sad to see, and we as Liverpool fans are being robbed of seeing a fabulous talent strut his stuff on a weekly basis.
The same applies to Klopp, who is yet to have the 26-year-old available for a single minute of action.
Sturridge is the best striker at Liverpool without question – Christian Benteke is good, but Sturridge offers far more – but it is getting to a worrying stage in his career now.
.@DanielSturridge hearing the critics, but quietly confident. Make or break time like never before. #LFC #Sturridge pic.twitter.com/hkJB0rv2mU

— Danny Gallagher (@Danny7Gallagher) November 10, 2015
Whenever he does return, you can't help but feel that it will be a matter of time before he is back on the treatment table again.
The Englishman is worth persevering with for now, but Klopp will be well aware that, should there be no sign of these injuries going away, Sturridge may not be a Reds player for too much longer.
It would be tragic, given how he transforms Liverpool when fit and firing.
Simon Mignolet remains unconvincing

To put it bluntly, Simon Mignolet will never be a truly top class goalkeeper. That was clear before Klopp arrived, and it is still the case now.
The Belgian is a fairly sizeable step down from the likes of David de Gea, Petr Cech and Thibaut Courtois, and Liverpool should be looking for someone with more ability in that area.
Mignolet is a brilliant shot-stopper, but the rest of his game is less convincing. His kicking is awful, he doesn't impose himself from crosses and he gives off a general air of nervousness a lot of the time.
Mignolet was definitely smoking something before the game last night. Shambles of a performance from him..

— Craig Hendricks (@CHendricks20) November 9, 2015
The 27-year-old's form has actually been fairly good under Klopp, but his infuriating performance in the loss to Palace summed him up.
Mignolet is easily good enough to be first-choice for someone like his former club Sunderland, but Liverpool require better if they are to become a force again.
Klopp must be eyeing up a summer, or even January, replacement.
Lack of depth at centre-back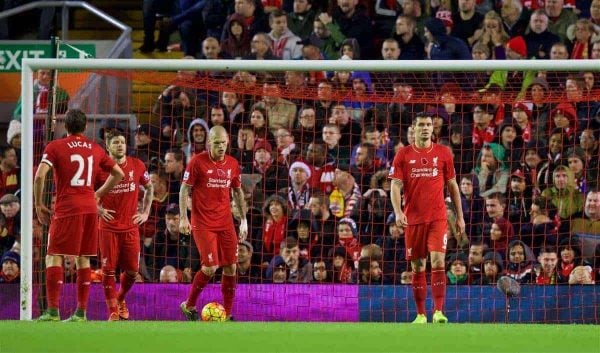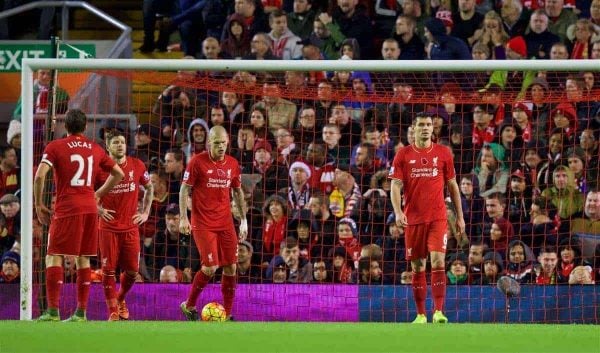 Liverpool looked shaky at the back prior to Klopp's arrival on Merseyside, but despite steadying the ship somewhat, those defensive frailties are still there for all to see.
The performances of Mamadou Sakho have been magnificent – he has arguably been the Reds' most important player this season – and the knee injury he picked up on Sunday is a crippling blow.
To suddenly have Martin Skrtel as the most dependable available centre-back is enough to make even the most relaxed Liverpool fan a little tense, and Dejan Lovren's consistently unconvincing form shows few signs of going way.
Lovren and Skrtel against City? With Aguero and Silva likely to return? Happy days.

— Joseph Cousins (@JCuzzy1) November 9, 2015
Kolo Toure is the only other central defender at the club. The 34-year-old been subbed due to injury in the first half of two of his three starts this season.
Making do without Sakho for the rest of 2015 is going to be an enormous test of Klopp's ability, and he must be thinking of bringing in another centre-back in January.
Liverpool look embarrassingly short in that area, given the money they have spent in recent times, and it could be a real issue over the next couple of months.
Dearth of experience and ruthlessness

The Palace defeat was yet further proof of this Liverpool side lacking professionalism.
Both goals that they conceded were extremely sloppy, and their quality in front of goal at the other end was not good enough.
There are too many players in this current squad who are either making too many individual errors or seem scared to take the bull by the horns, regardless of age.
#LFC not beaten any of the teams above them in the league. Next up, leaders Man City.

— Graham Goddard (@graham_goddard) November 8, 2015
Emre Can, Alberto Moreno, Adam Lallana, Divock Origi and even Philippe Coutinho are showing immature elements to their game, and it's hurting the progress of the team.
Sakho and Lucas Leiva are the only players with any real leadership in the absence of Jordan Henderson – James Milner needs to take a look at himself in that respect – and opponents are sensing the Reds' vulnerability.
There are far more born winners throughout the squads of Man City, Man United and Arsenal, and they are all comfortably more ruthless than Liverpool because of it.
Squad devoid of depth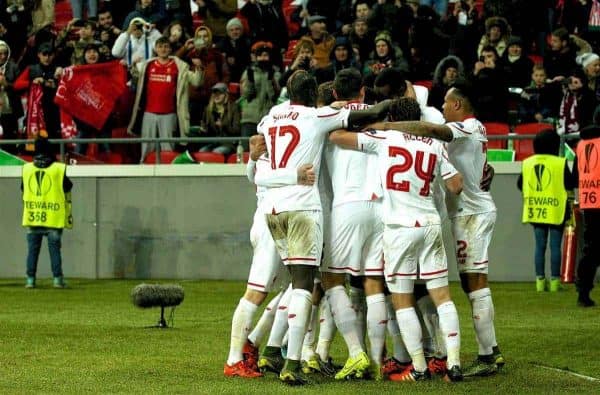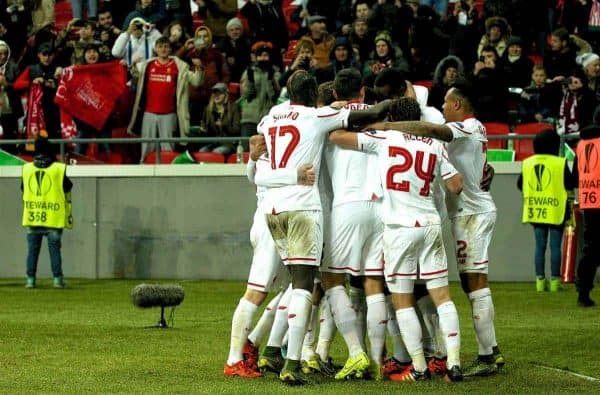 When numerous good signings were made in the summer, many supporters rejoiced about it being Liverpool's strongest squad in many years. That feels like a distant memory now, sadly.
Injuries to the likes of Sturridge, Henderson, Danny Ings and Joe Gomez certainly haven't helped, in fairness, but Klopp has a lack of options all over the pitch.
The 48-year-old had to play a very similar side twice in the space of three days in order to stand a chance of beating both Rubin Kazan and Palace, and because of it, the players looked tired against the latter.
https://twitter.com/RedLaw_LFC/status/663430593070424064
It is a tricky situation for the manager to be in, and it's only going to get tougher now that Sakho and Jordon Ibe are on the sidelines too.
Liverpool do not have even close to the squad depth of their rivals, and their chances of being able to shine in the Premier League, Europa League, FA Cup and League Cup look extremely slim.
Getting Sturridge and Henderson back will be a start, but the defence is hugely dependant on three or four players staying fit, while there isn't exactly an abundance of options in attacking areas.
This is going to be no walk in the park for Klopp.
> How Jordan Henderson's return will impact Liverpool's midfield options

> Liverpool fans must listen to the messages Klopp is sending
> How Liverpool's record at attacking and defending corners compares to rivals
[interaction id="56424540737e4fee1d88c284″]