Earlier we published an article on why a return for Xabi Alonso made sense, here, Ben Twelves explains why he thinks we shouldn't look back to look forward.

Six years after leaving Anfield for Real Madrid, Alonso has been linked with an emotional return to Liverpool.
The Spaniard's contract at Bayern Munich ends at the end of the season, prompting speculation that the World Cup winner could come back to the club he left for £30million in August 2009.
Excitement has gripped the fan base following the news of a possible reunion for the Kop hero but as starry-eyed as it would be, Alonso's re-signing is not one Klopp should make.
The Demands of Defensive Midfield

Since Klopp's arrival, the duties of the vital position that Alonso would play have changed.
The high-energy style has adjusted the dynamics of the role, with the increased demands making it difficult to see Alonso thriving.
Traditionally utilised as an anchor man, screening in front of the back four, Lucas now has increased pressing responsibility.
Required to step in and close down in higher areas of the pitch, it's not uncommon to see the Brazilian hunting alongside and even beyond his midfield partners, chasing into the attacking phase and forcing opposition back before retreating.
It's a physically demanding task requiring athleticism and sharpness to cover ground quickly – a tough enough challenge for an injury hit Lucas at 28 years of age, shown by Klopp's management of the Brazilian's match action.
It would be beyond a soon-to-be 34 year old Alonso, despite the incomparable quality he still boasts.

Though one of the best distributors of the ball and readers of the game, Alonso – even in his younger days – lacked athleticism, a key requirement to playing the position for Klopp's men despite This Is Anfield colleague, Henry Jackson branding the mobility issue as a "lazy argument."
The Anfield hero does hold an advantageous speed of thought and intelligence alongside his quality in possession as Henry rightly points out.
But the physical demands of the Premier League that have so ruthlessly exposed some of the very best cannot be underestimated.
Alonso is a vital component of Pep Guardiola's relentless Bayern Munich but he is assisted by world class talent that doesn't exist Anfield – something that could result in him being handed a more dominant role, which could prove counter-productive.
While his ability to dictate from deep could be welcome as Henry notes, accommodating him in Klopp's system is not easy – especially with the energetic protection he would require.
The base of a 4-1-4-1 formation could offer Alonso a way in, but that doesn't fit with Klopp's preferred 4-2-3-1 shape – playing him in a two-man midfield would be a bold or dangerous move.
Romanticism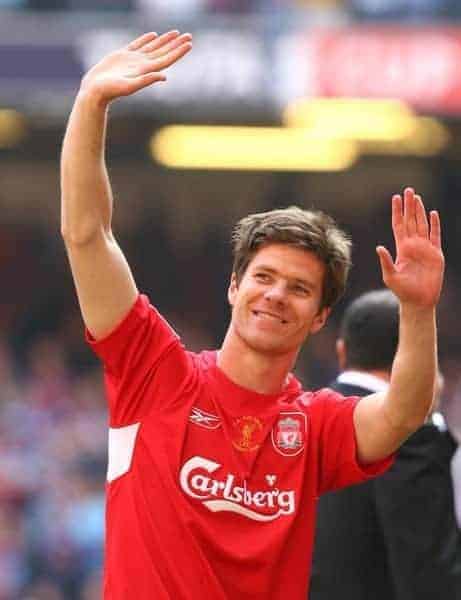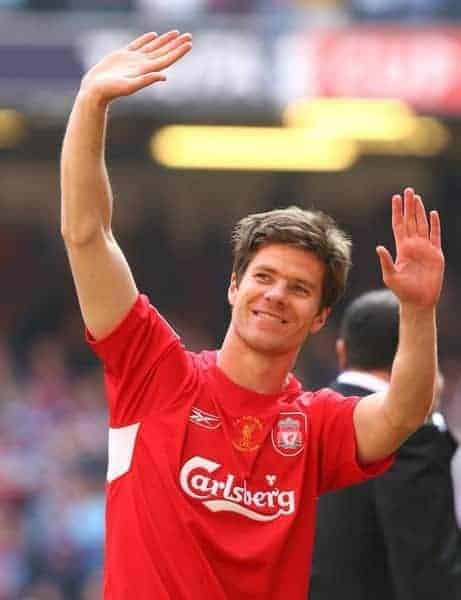 Make no mistake about it – Alonso was incredible for Liverpool during his five years at the club. I love him as much as any Red.
I spent five great years there and have great memories of those years. The club is so important in the city – it's like a religion.
The now 33-year-old understood Liverpool FC, what the club stood for and what it means to the people it represents.
It reflected in his performances throughout his time on Merseyside.
His awareness, vision, and passing range dominated games and made the Reds tick for a number of seasons; he was the vital cog that Rafa Benitez's system so badly missed once he left for Real Madrid.
But, Liverpool, and Alonso, are much different propositions, nearly seven years on – both must continue to form their own paths.
The Spaniard provided some of the most memorable moments in recent years – scoring in Istanbul, helping win the FA Cup, and notching some superb goals.
Those memories must be the last of Alonso in Liverpool Red.
Moving Forward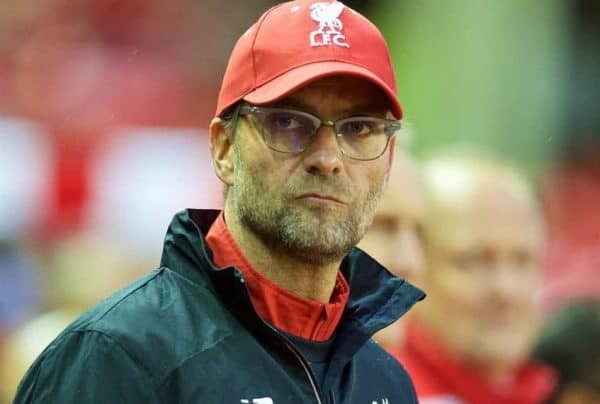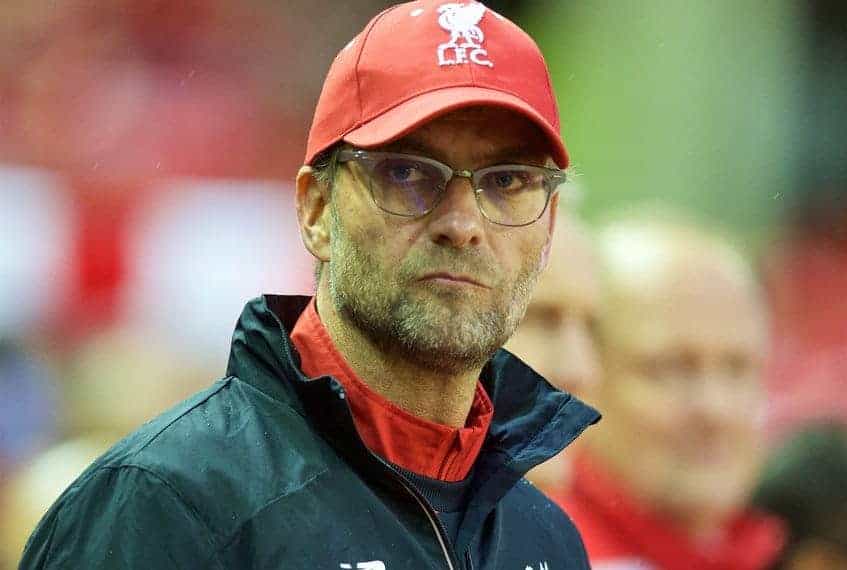 A new era has commenced under Klopp, and while I understand where Henry is coming from, Liverpool need to plan for the future, moving on from the stars of yesteryear.
The German must be able to progress the Reds with stars of tomorrow that can take the club back to the top for the long term – something Alonso can't offer, on the pitch at least.
Like with his hero and mate, Steven Gerrard, there should be no playing return to Anfield for the Reds legend.
Bringing Alonso back is a move Klopp should avoid.
[interaction id="564da9b363937fdb5ede431e"]