It's two months since Jurgen Klopp became Liverpool manager, so we've had a bit of fun and dug out the German's best quotes so far.
It feels a long time ago now that Reds supporters were so divided under Brendan Rodgers, with Klopp uniting the entire club since his arrival in October.
The 48-year-old has been everything we hoped he would be, and while there is still lots of work to do, he has already made giant strides with the players he has at his disposal.
Klopp has to go down as one of the most popular appointments in Premier League history, with rival fans still finding it impossible not to dislike him. That takes some doing.
The former Borussia Dortmund boss has been a breath of fresh air in press conferences and pre and post-match interviews, providing us with some memorable quotes over these last couple of months.
Here are some of his best.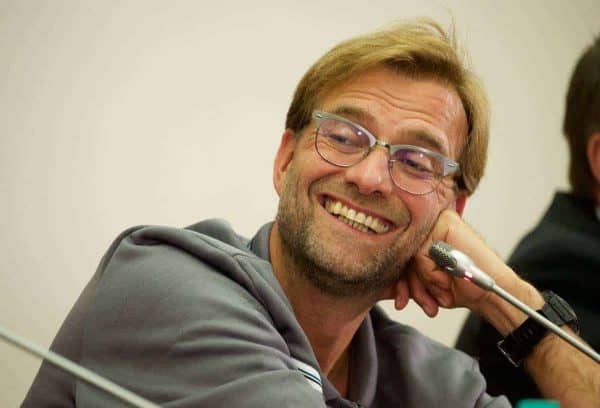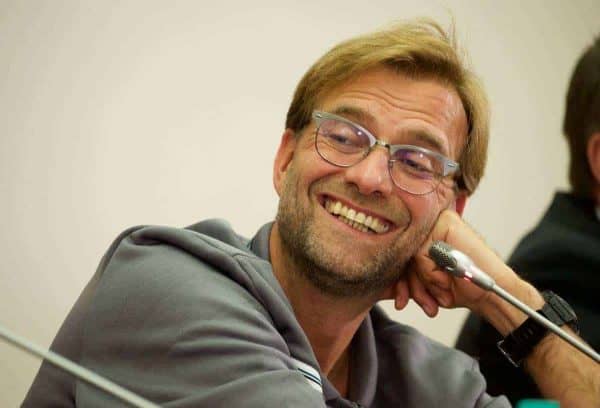 It didn't take long for Klopp to immediately charm the English press, with a memorable first press conference containing a few cracking lines:
I don't want to describe myself. I'm a totally normal guy, I came from the Black Forest. I'm the Normal One.

Please give us time. This could be a real special day, if we are patient enough. In a special Liverpool way we can be successful.

When I sit here in four years I would say we won one title. If not next time [I will manage] in Switzerland.
With all these pictures on Twitter, it always looks like I am in restaurants and bars. I am not that type of guy.
In Germany I look like everyone else. I'm not the best shaver in the world, funny hairstyle, glasses.
The ex-Mainz player and manager gave a fair assessment of his first home game in charge, against Rubin Kazan, putting things into perspective in the process:
Okay, it was not a masterclass, but come on, it was not boring either. It was not the worst day in my life.
The likeable German hilariously admitted that past quotes will forever come back to haunt him:
The problem with my life is that I've said too much shit in the past and no-one forgets it.
An injury to midfielder Jordan Rossiter on England U18s duty saw Klopp produce a brilliantly bizarre criticism of the way young players are handled:
These young players are our future. If we handle them like horses then we get horses.
A 3-1 drubbing of Chelsea at Stamford Bridge was a result to remember, but Klopp was flabbergasted when questioned about his side's title aspirations after the game:
Please? Are you crazy? I hope I don't understand the question. I've been here three weeks.

You think after one game winning at Chelsea we can win the league?
He certainly let his feelings known about his side's 2-1 home defeat to Crystal Palace in November, both straight after the game and weeks later:
After the goal on 82 minutes, with 12 minutes to go, I saw many people leaving the stadium.

I felt pretty alone at this moment.
https://twitter.com/LFCVine/status/672081410283462657
I would really like to change my personality but I can't forget this fucking loss against Crystal Palace.
Klopp didn't hold back with his reasoning for Alberto Moreno's goal being ruled out against Newcastle either:
We made our goal but because we weren't good enough today the linesman thought: "Well, you don't make world class goals if you play this shit".
> Liverpool will only win the Premier League when they stop contributing to the madness of it!
> Unpredictability the order of the campaign – 5 Premier League Talking Points
> Liverpool's 'FBI' attacking trio fails against Newcastle
[interaction id="566572a276e6a1db7f71cc7b"]