Liverpool boss Jurgen Klopp was left fuming after Sunderland midfielder Jeremain Lens escaped a red card for a dreadful challenge on defender Mamadou Sakho.
The Holland international careered wildly into Sakho in an ugly clash as time ran down during the Reds' 1-0 Barclays Premier League victory at the Stadium of Light on Wednesday evening, and was only booked by referee Kevin Friend.
However, Klopp, whose staff became involved in heated exchanges with their Black Cats counterparts on the sideline in the aftermath, insisted Lens should have been dismissed.
He said: "I don't want to say now, 'Come on, give him a red card'. I have no problem with this player, but if you go like that, everything can happen. That's not allowed.
"For me, that's a red card, finish, that's it."
Asked if Sakho had escaped serious injury in the incident, Klopp added: "I hope so, yes. But we cannot decide and say, 'Okay, nothing serious happened and it's nothing'.
"A lot of small things, they got yellow cards and you think, 'Why?' and this is a yellow card too? It's not how it should be.
"But it's over, it's okay, there's nothing to talk about."
Sunderland boss Sam Allardyce, however, was of a markedly different opinion, saying with tongue firmly in cheek: "He's a soft German. It's not a red card, it's a yellow. It's a foul."
Asked about the verbal confrontation on the sideline, Allardyce said: "There was some foul and abusive language towards my staff that I didn't like. After the end, it was all right, though because we all shook hands and got on with it, which is what we have got to do."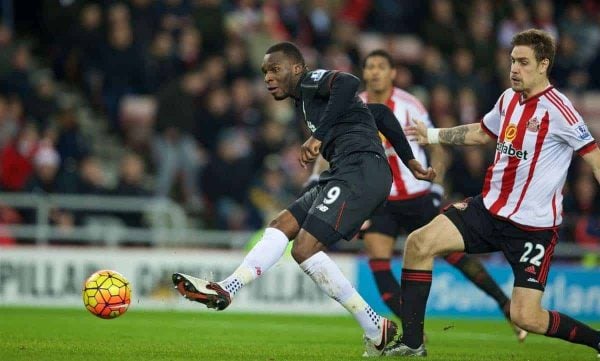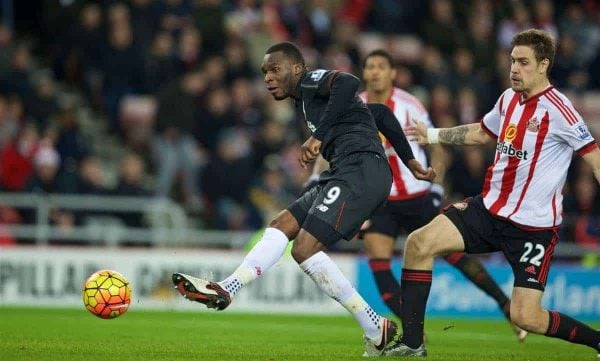 On the pitch, the game was settled by Christian Benteke's strike 22 seconds after the break, his second winner in five days.
That left Liverpool level on 30 points with sixth-placed Manchester United, although Klopp was refusing to get too excited.
He said with a smile: "We are celebrating now the whole way from here to the plane, and then we fly home and go to bed and prepare ourselves for West Ham.
"Thirty points feels much better than 27, more than three points better, to be honest.
"You see how close it is – the best teams in the league have after 19 games six points more than we have or eight or seven, so it's not that much.
"But it's a lot."