Addressing his side's muted form at home this season, Jurgen Klopp highlighted the need to create a "special atmosphere" at the club.

Liverpool can perhaps be found guilty of approaching games such as tomorrow's clash at home to West Bromwich Albion with a sense of indifference, but Klopp is hoping that his side can counter that.
Speaking to reporters following his pre-match press conference on Saturday afternoon, Klopp explained how he was looking for a "special atmosphere" at the club.
"When we come together tomorrow afternoon, we should be prepared, all of us, for a very special moment," he said.
"Maybe we can have the best atmosphere for the last 10 years tomorrow afternoon!
"It's always the question: 'who will start?' I try everything I'm able to prepare the team for this, but if we have to play against the doubts then it's more difficult.
"So maybe we can make an atmosphere, a really special atmosphere, that of course will help.
"Like always in life, you can wait for the moment or you can create the moment.
"Hopefully we can do it tomorrow.
"I'm always close to a very good atmosphere in myself, so if somebody would join this, it would be cool!"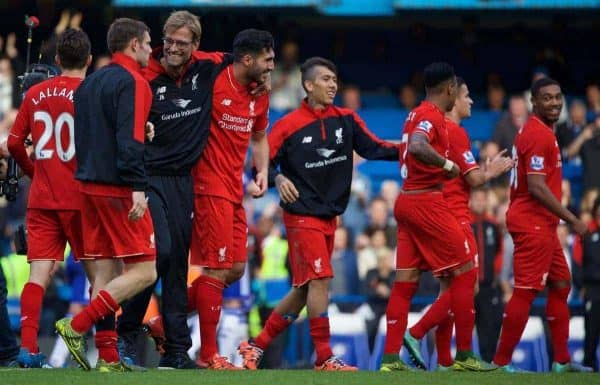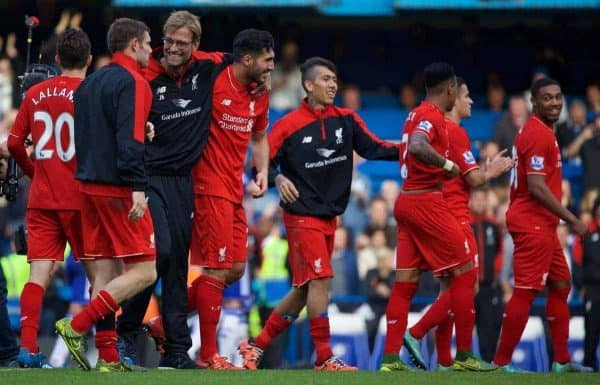 Klopp will be aware of the disparity between a home game against a Tony Pulis-led Baggies and a Champions League final against AC Milan, but his comments on the benefits of positivity are salient.
The Reds were lacking a vibrancy at St. James' Park last weekend, resulting in a deserved defeat at the hands of Newcastle United, and the striking former Borussia Dortmund manager will wish to avoid a repeat of this on Sunday afternoon.
A win over Pulis' side would see Liverpool capitalise on a poor weekend for the likes of Everton, West Ham United, Stoke City and Manchester United and continue their push up the table.
The primary objective of securing a top-four finish will require success in these situations, and Klopp believes he has the squad capable of doing so.
"I'm not one percent in doubt about the quality of this squad," he continued.
"That's what I thought in summer when I was not here, that's what I thought in October when I came here.
"Now in December, my mind hasn't changed."
The players that he will have assessed from afar over the summer and in more detail since his arrival at the club are beginning to form a collective on Merseyside, with a host of long-term absentees rejoining the squad for training in the coming weeks.
This will be a major lift for Klopp, and could help foster that "special atmosphere" around the club.