Following a change of manager and another inconsistent campaign, Liverpool could undergo another major personnel overhaul this summer.

By now, Liverpool supporters recoil at the word "transition," and it's often difficult to ascertain what the club is transitioning into.
But with Fenway Sports Group having presided over the dismissal of Brendan Rodgers and the appointment of Jurgen Klopp early into 2015/16, this has been another season of adjustment.
Arriving on Merseyside with an open mind, but with hugely contrasting ideals, Klopp has spent the majority of the campaign so far assessing the merits and pitfalls of his current crop of players.
Languishing in mid-table in the Premier League over halfway through the season, it is likely that Klopp will oversee an overhaul within his squad this summer.
Here are 21 players who could well leave Anfield at the end of the season.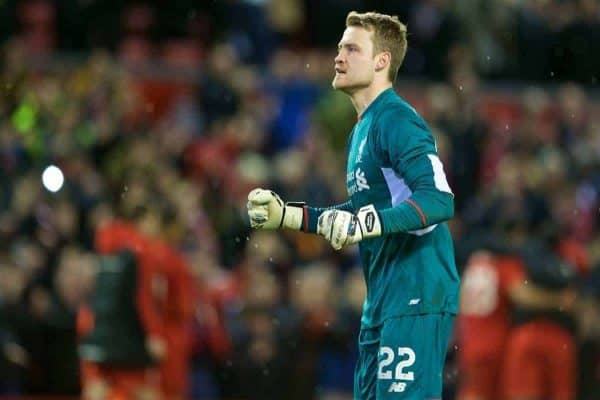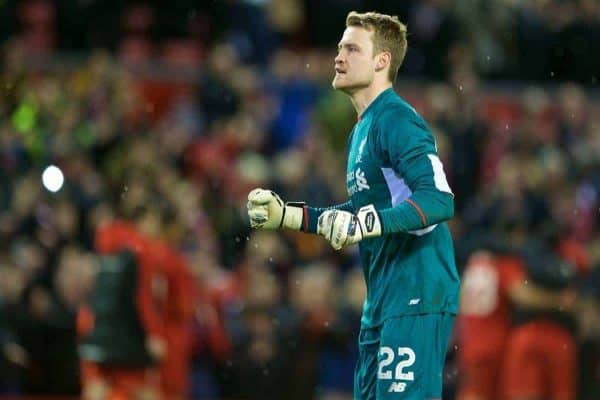 Mignolet signed a new long-term contract with the club in January, but despite Klopp's continued backing, remains the subject of major concern for supporters.
Suggestions that this extended deal could have been an exercise in asset protection are likely wide of the mark, but there remain question marks over the Belgian's future on Merseyside—if his poor performances continue, could Klopp look for an upgrade? Hopefully…
Likelihood (of leaving): 3/5
Adam Bogdan

When Liverpool announced the signing of Bogdan on a free transfer last summer, the Hungarian represented a bemusing, but cost-effective, acquisition as cover for Mignolet; so long as he didn't actually play.
But with five appearances and a number of high-profile errors to his name, Bogdan has been relegated to the U21s by Klopp, and looks nailed on to leave the club after just one season.
Likelihood: 5/5
Martin Skrtel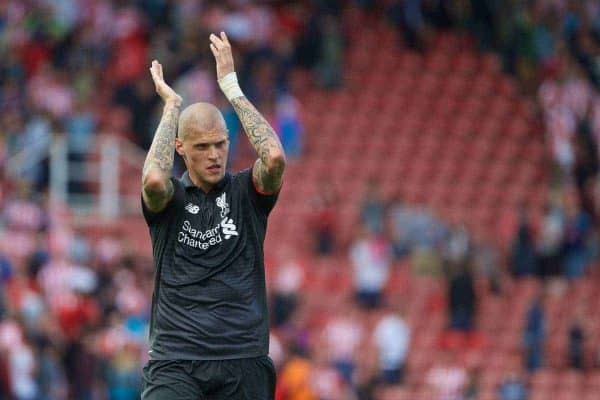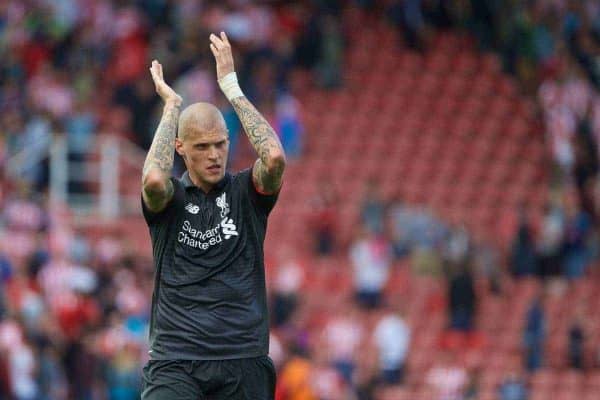 The signing of Joel Matip from Schalke raises an intriguing point in Klopp's restructuring of his squad, with the 24-year-old likely arriving to operate as one of his first-choice centre-backs.
This could see Skrtel—a player at odds with Klopp's front-footed defensive system—under threat, and this summer could see the Slovak finally depart Merseyside, after eight years. Selling Skrtel now would make financial sense for sure.
Likelihood: 3/5
Kolo Toure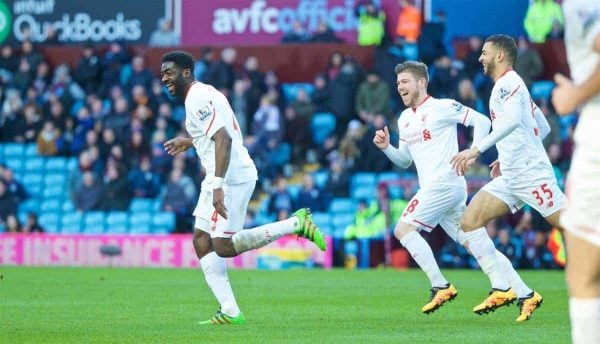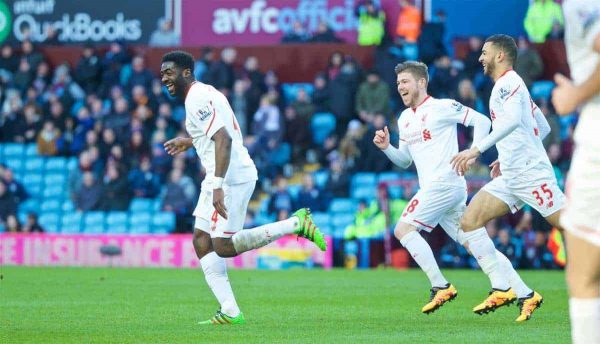 According to reports, Toure is "aware his deal will not be renewed in the summer," with the 34-year-old set to see out the final months of his contract as part of Klopp's back line.
In the autumn of his career, Toure still has a lot to offer at Liverpool, but with Klopp moving in a different direction with the signing of Matip, it is unlikely he will be retained.
Likelihood: 5/5
Tiago Ilori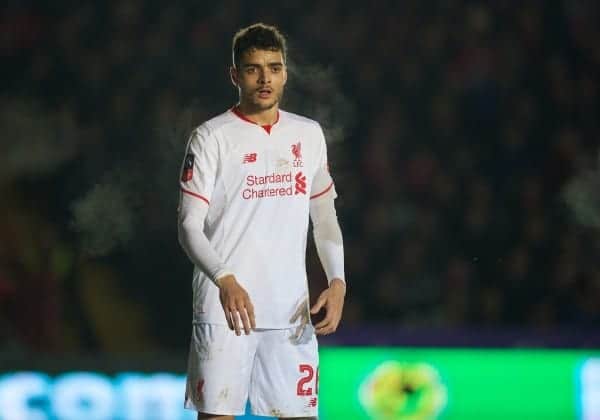 Recalled from a troubled loan spell with Aston Villa in January, Ilori emerged for the first time on Klopp's radar, with the manager admitting that "when I came here I didn't know he was a Liverpool player."
There may be a reason for this, with the Portuguese struggling for a consistent level of fitness throughout his senior career, and while he has undoubted quality and great potential, he seems incapable of breaking into Klopp's first-team ranks.
Likelihood: 3/5
Jose Enrique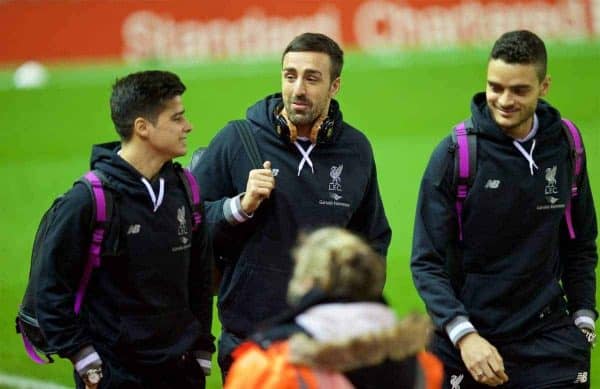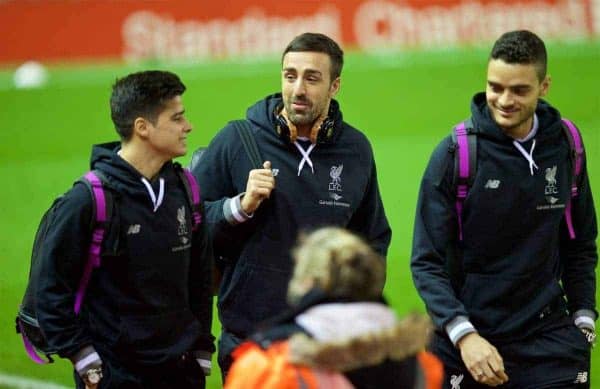 This will finally be the summer that Enrique leaves Liverpool, after two entire seasons in obscurity.
The Spanish left-back rejected a move away from Merseyside last summer, but with no sign of a revival under Klopp this season, he looks set to leave on the expiry of his contract.
Likelihood: 5/5

Like Enrique, Flanagan is in the final months of his current deal at Liverpool, but unlike the former Newcastle United man, he finds himself in a favourable position under Klopp.
After recovering from a nightmare knee injury to make his first start for the club in 20 months in January, Flanagan must now continue to prove his fitness.
He could still leave this summer, but an extension seems more likely.
Likelihood: 2/5
NOTE: Flanagan has since signed a new long-term contract with the club.
Andre Wisdom

Wisdom's loan spell with Norwich City has been a bemusing one so far, with the versatile defender failing to establish a regular role under Alex Neil in the Premier League; though perhaps more bemusing was Rodgers' decision to loan him out, leaving no cover at right-back.
But the reality of Wisdom's position in East Anglia reflects poorly on his progress at the age of 22, and despite signing a new contract with the Reds last summer, could struggle to settle.
Likelihood: 4/5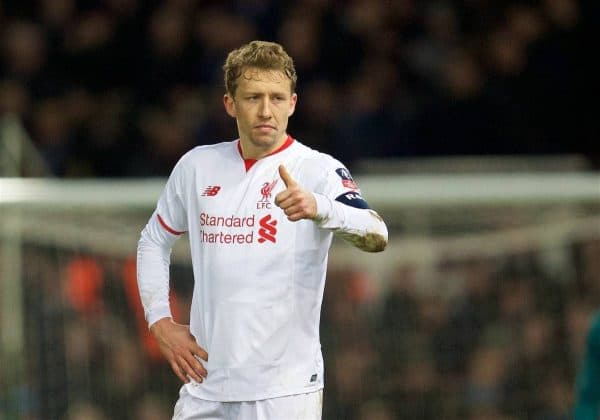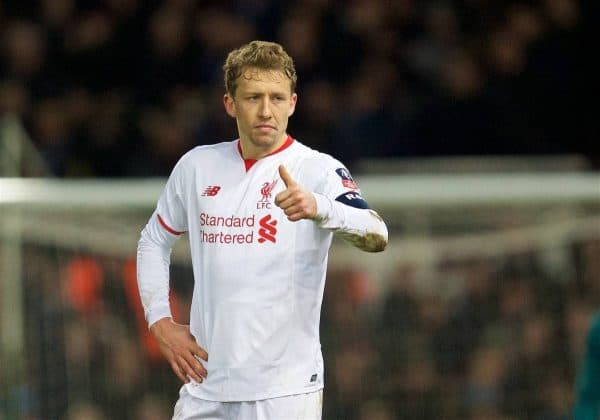 Close to a loan exit towards the end of the summer transfer window, Lucas has endured a hit-and-miss campaign so far in 2015/16, though his fortunes have improved under Klopp.
But with major doubts over his long-term suitability under the German, Lucas could see his Liverpool days come to an end this summer, with both Granit Xhaka and Ilkay Gundogan linked with summer moves to Merseyside.
Likelihood: 3/5
Joe Allen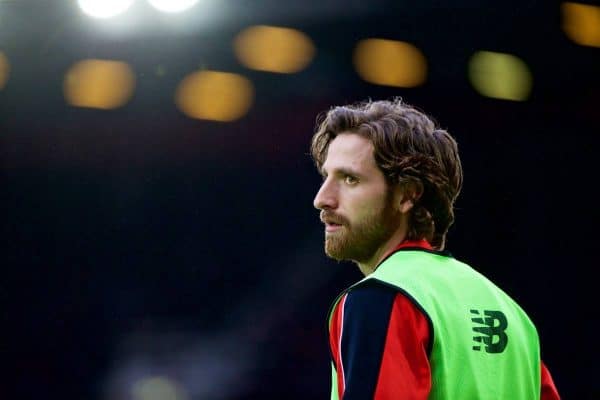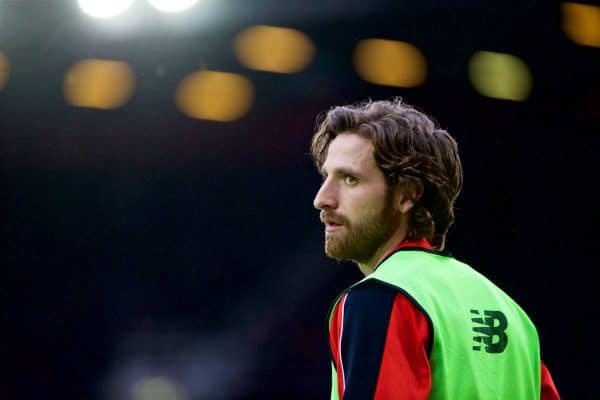 Allen was linked with a return to Swansea City at the beginning of January, with an enquiry for the Welsh midfielder reportedly rejected as Klopp looked to hold on to the bulk of his squad for the rest of the season.
The 25-year-old enjoyed a strong run of form throughout January, but with injuries hampering his progress and Jordan Henderson and Emre Can established as Klopp's first-choice pairing in midfield, Allen could look to move on to improve his first-team prospects this summer.
Likelihood: 4/5
Jordan Rossiter

Close to signing a new contract with the club while Rodgers was at the helm, Rossiter is thought to be no closer to extended his terms following a change in manager at Anfield; compounded by a disappointing hamstring injury.
Klopp has backed Rossiter in the past, however, and if the 18-year-old can return to full fitness before the end of the season, he could salvage a career at his boyhood club.
Likelihood: 2/5
Joao Carlos Teixeira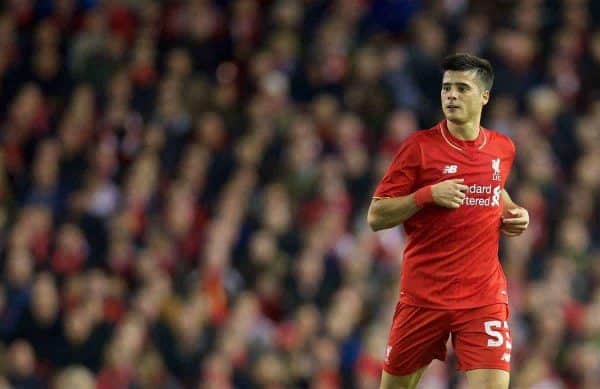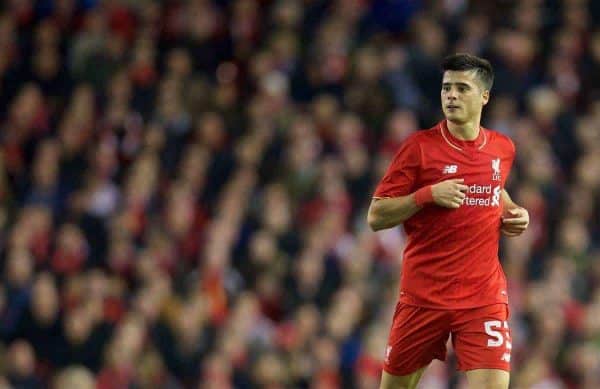 "I like Joao. As a person, as a footballer," Klopp told reporters at the end of January. "But of course, players like him need matches, and if you can't get it then you have to leave."
Teixeira has invariably performed when called upon this season, but at 23 years old and far from Klopp's starting lineup beyond the FA Cup in 2015/16, is unlikely to get the requisite game time to warrant remaining at the club this summer. Klopp won't stand in his way.
Likelihood: 4.5/5
Luis Alberto

After a quiet first season on Merseyside, making just 12 appearances for Rodgers in 2013/14, Alberto has spent the last two seasons on loan, first with Malaga and now Deportivo La Coruna.
Establishing himself as a key player in the Deportivo attack, Alberto has underlined his enduring quality as an attacking midfielder, and while he could arguably improve Klopp's current squad, he is unlikely to make a return to the club this summer.
Likelihood: 5/5
Mario Balotelli

"Those who don't sacrifice themselves for the team to the 94th minute will no longer set foot on the field," AC Milan manager Sinisa Mihajlovic said of Balotelli and a clutch of his team-mates for the season after February's 2-1 win over Genoa in Serie A.
This presents a major issue for Klopp, whose attacking system is founded on commitment and work ethic. Would Balotelli find a long-term role for himself under the German? Highly unlikely.
Likelihood: 4.5/5
Jerome Sinclair

Sinclair was believed to be close to a move to Watford during the winter transfer window, but Liverpool blocked the switch after the Hornets failed to meet their valuation of the striker.
In the final months of his contract, the 19-year-old is certain to leave the club at the end of the season, with Watford no doubt welcoming him to Vicarage Road.
Likelihood: 5/5
Christian Benteke

Seemingly the only person who failed to foresee Benteke's struggle to adapt to life at Liverpool last summer was Rodgers, who sanctioned a £32.5 million outlay for the then-Aston Villa striker.
Rodgers' dismissal and Klopp's arrival has seen Benteke continue to flounder, and the Belgian now finds himself behind Daniel Sturridge, Roberto Firmino and Divock Origi in the centre-forward pecking order. He'll be fifth choice once Danny Ings is back.
Whether Liverpool can find the right buyer remains to be seen.
Likelihood: 4/5
The Rest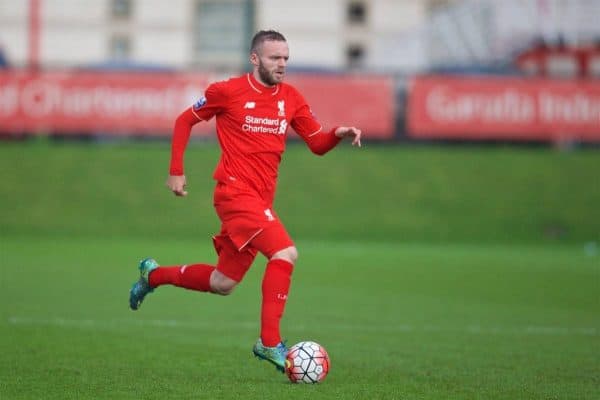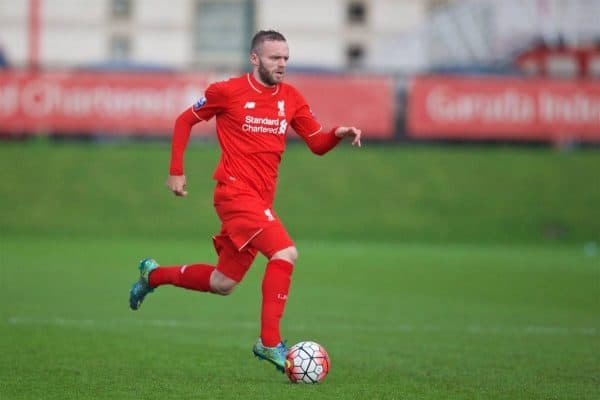 Klopp has placed a heavy emphasis on youth development in his first months as Liverpool manager, but five players who are unlikely to feature under the German are Lawrence Vigouroux, Lloyd Jones, Ryan McLaughlin, Jordan Williams and Samed Yesil.
All beginning the campaign out on loan, the quintet are all in their 20s, and will find themselves in no-man's land this summer. Expect all five of them to make permanent moves away from Merseyside.
21 players with big doubts over whether they'll be Liverpool players next season. In some cases, one out of two (Lucas or Allen, Toure or Skrtel) may depart, but it's clear to see there'll be plenty leaving Liverpool this summer.