The way in which the PFA use the vast sums of money they make every year is a "scandal", according to the Telegraph's Chris Bascombe.
Speaking to Radio City following FSG's decision to U-turn on ticket prices at Anfield next season, Bascombe gave his thoughts on the current off-the-field topics dominating football over the last week or so.
He was highly critical of the Professional Footballers' Association (PFA), in particular chief executive Gordon Taylor, and also highlighted the ridiculous sums of money paid to agents.
"The PFA are a fantastic organisation for what it does, but it gets £20 million a year in broadcast revenue, and the chief executive pays himself £3.4 million a year," explained Bascombe.
"That is a scandal, and you will not get any player, ex-player or anyone in football speaking out against it. How can you justify it?
"There was £150 million in agents fees going out of the game last year, and not one club will tell you which agent they paid. They are not helping themselves.
"It is up to somebody in football to be brave enough to say something.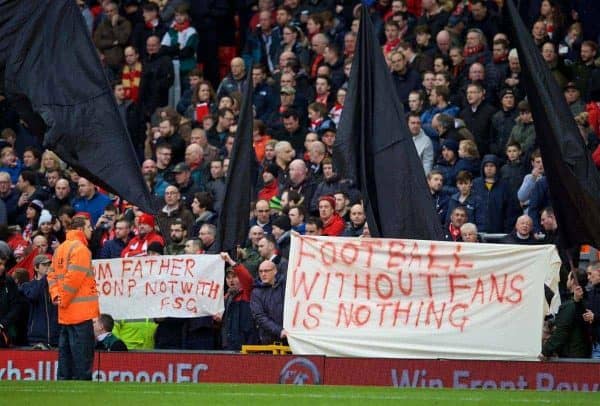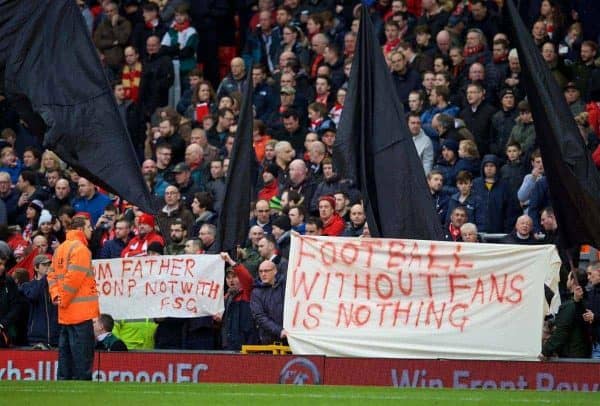 "The players pay just £150 a year to support their union, whereas baseball players pay $70 a day. And some of these footballers are on £250,000 a week.
"I'd like to see fans do some kind of demonstration outside the PFA and agents offices."
Bascombe spoke about the hugely successful walk-out that Liverpool supporters staged last weekend, with FGS's U-turn on Wednesday proof that is was well executed.
"There were indications on Sunday that it (the U-turn) was going to happen," he explained.
"It was just a case of how far FSG would go. There was always a feeling that the £77 tickets would go very quickly, and it then it was a case of how many more concessions would be made.
"There was a lot of pleasant surprise that it was a two-year freeze, and the £9 tickets have been extended too. It is a very welcome and necessary response.
"It was seminal moment at Anfield (on Saturday), and when you looked around you had goosebumps. It felt like something magical was happening. Any fan involved should feel incredibly proud."
RELATED: Liverpool owners apologise to fans, announce U-turn on proposed ticket prices
[table id=18 /]