Preparing his side for his first cup final since arriving at Liverpool, Jurgen Klopp is hoping triumph in the League Cup is the first of many.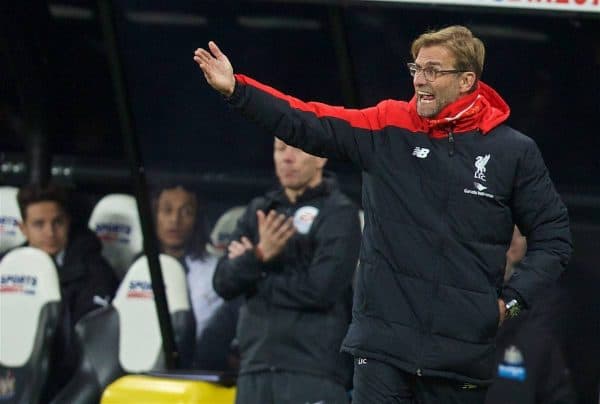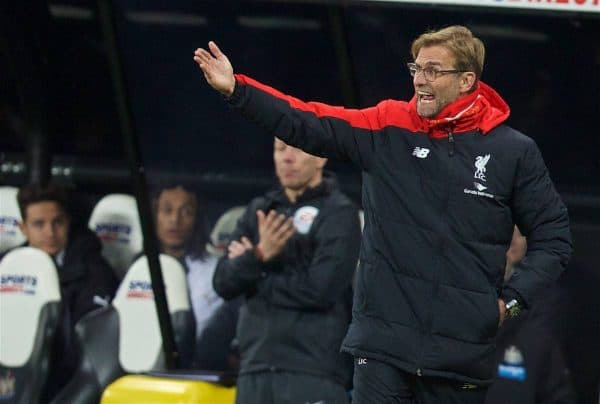 Over seven years in charge of Borussia Dortmund, Klopp enjoyed considerable success, not least back-to-back Bundesliga titles in 2010/11 and 2011/12.
Joining the Reds in October, the German was hailed as a manager of top-class pedigree, and the right man to bring the club back to its former glory – and that can begin on Sunday.
Klopp will lead his side out at Wembley to take on Manchester City, and speaking ahead of this all-important clash, he described how he is "greedy for success" at Liverpool.
"I am long enough in the business to know I am greedy for success," he told reporters on Friday.
"For sure we will go to the final and try and achieve this. It is more important for the club, the crowd and the players.
"Lot of managers work their whole life and never get the chance to win trophies.
"After a short time we have that chance.
"Of course I would enjoy it with all I have. Everybody will give their all."

Klopp's arrival on Merseyside has signalled a shift in ambitions from Liverpool's owners, John W. Henry and Tom Werner – more in line with the club's history – but the 48-year-old has preached "patience" before he can guide the Reds to the top.
"Clubs with a big history like Liverpool, it is always the same problem if they are not successful in the present," he continued.
"With the right decisions and then the right patience you can get back on track.
"With all the big clubs around with a lot of money, we should not go the same way, we have to go our way, how Liverpool always did. This win would help.
"It would help to win the Capital One Cup but it is not the only possibility for everyone to believe in this way."
While Klopp played down the importance of victory in the League Cup, he will be desperate to ensure his side enjoys success on Sunday afternoon.
A "greedy" manager by his own admission, Klopp will see this as the first step towards restoring Liverpool's reputation.
[table id=139 /]