With Liverpool supporters set to protest the club's unjust ticket price hike in Saturday's clash with Sunderland, Jurgen Klopp will see history repeat itself.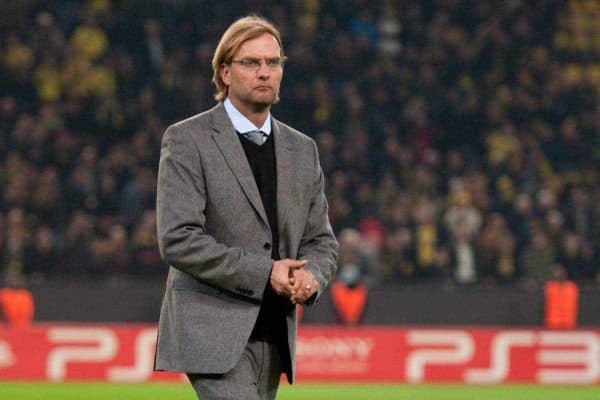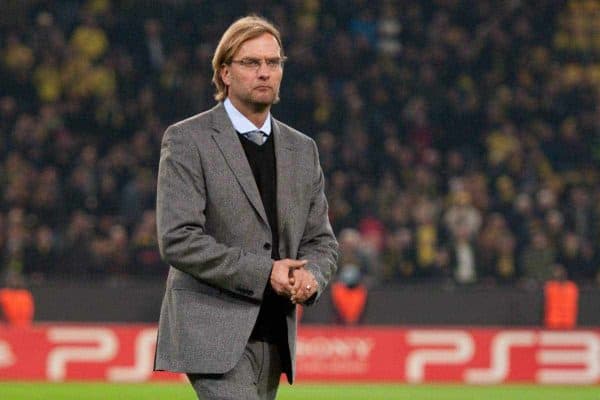 Liverpool supporters are urged to leave their seats on the 77th minute at Anfield on Saturday, in protest of the club's ticket price increase from 2016/17, with some tickets valued at £77.
Reacting to news of the club's adjusted price structure, supporters group Spion Kop 1906 labelled this as "the first stage of many planned protests against the club."
That Fenway Sports Group are looking to profit even further from supporters just months after appointing Jurgen Klopp, a manager who has strived to foster a belief within the fanbase, is remarkable.
This further separates the club and its supporters, and unfortunately, Klopp and his players find themselves caught in the middle.
For Klopp, this is nothing new, as supporters at his former club, Borussia Dortmund, staged a similar protest to ticket pricing in 2012.
After joining supporters of other Bundesliga clubs in a walkout boycott in 2010, in reaction to prices breaching €20, the travelling Yellow Wall followed suit in 2012 during Dortmund's away clash with Hamburg, whose cheapest seats were priced at €40.
While ticket prices in the Bundesliga are relatively cheap compared to the parasitic, consumer-driven Premier League, this proved to be an effective protest.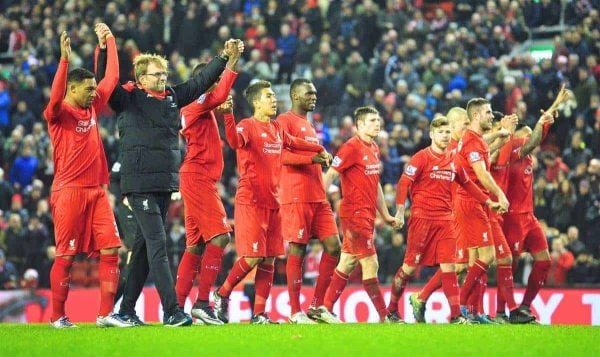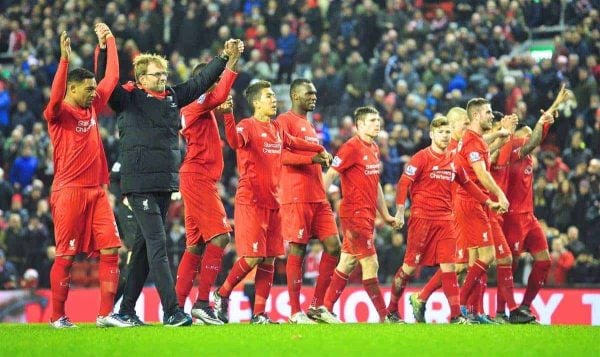 Supporting this standpoint back in 2012, Klopp described supporters' movements as an "echo of thunder."
"That's going to be like an echo of thunder. There will be no winners. When the away terracing is filled, it can get very loud," he said.
The former Mainz manager also explained how he could "really understand the protest," calling for a compromise when it comes to pricing.
"Who knows what these people endure to be here and support us in the stadium?

"If then 1,000 fans leave the stadium, I guess their concerns are quite big.

"We all have to be careful, that's clear, not to make things worse, there have to be talks.

"Either [the talks] were of no avail or have not taken place up to now. I can really understand the protest."
Klopp has proven himself to be hugely sympathetic to the struggles of the modern football supporter both on and off the field, and coming months after his move to Merseyside, this will come as a huge disappointment.
Without fans, there is no football, and Klopp is well aware of this. Sadly, FSG are not.
Klopp's pre-Sunderland press conference takes place at 2pm on Friday afternoon, it will be interesting to see if he is asked about the planned protests. Follow us on @thisisanfield for updates.
[interaction id="56b37a118b03d1a9471323d8″]