With the increasingly hyped deadline day upon us, we take a look at Liverpool's 10 most notable pieces of business on the final day of the transfer window down the years.

We take a look at the more exciting deadline days of recent past, with 10 deals that did happen – and what happened next.
Luis Suarez joins

The signing of Luis Suarez in January 2011 was not actually received with widespread excitement from Liverpool fans at the time.
'El Pistolero' had a big reputation and had impressed at the 2010 World Cup, but the signing of Andy Carroll – more on that catastrophic deal later – took precedence on the day.
In the three and a half years that followed in a Liverpool shirt, Suarez etched his name into Reds folklore with some truly stunning performances.
He almost inspired his side to a maiden Premier League title in 2013/14, and in the eyes of many, is the most talented footballer in Liverpool's history.
£22.8 million proved to be the bargain of the century.
Andy Carroll makes shock switch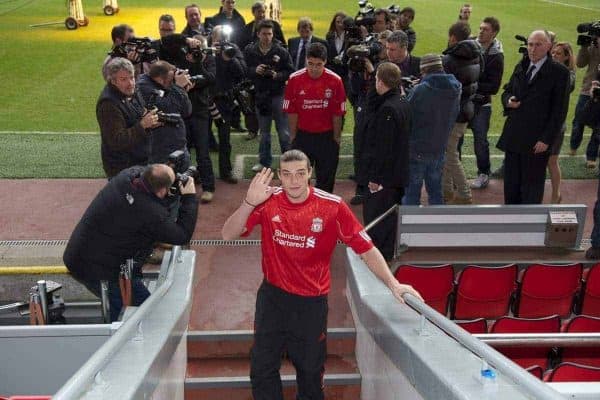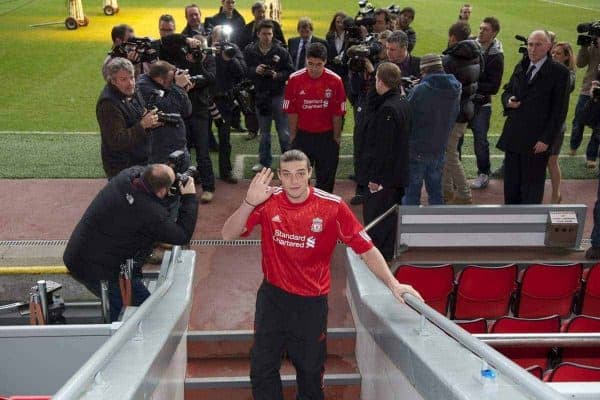 Deadline day in January 2011 was absolutely bonkers, and Liverpool's £35million signing of Newcastle striker Andy Carroll will long in the memory, unfortunately.
The deal seemingly came out of absolutely nowhere, and while Reds supporters still got giddy with excitement because of the vast fee, we always knew it was an embarrassing piece of business.
Carroll was simply never good enough to play for Liverpool, despite being a solid Premier League player, and he scored just 11 goals in 58 appearances for the club.
It is bordering on a crime that Suarez cost more than £10 million less than him.
Torres departs

On the same crazy day that Suarez and Carroll arrived at Anfield, one of Liverpool's greatest ever strikers controversially moved on to pastures new.
Fernando Torres had become an icon on Merseyside, becoming the world's finest striker in the late 2000s and scoring endless amounts of goals.
He decided he fancied a move to arch-rivals Chelsea, however, with the Spaniard joining the west Londoners for a whopping £50million.
In truth, we all knew that Torres' very best days were a little behind him when he left, but it still hurt to see him leave.
His career has been a shambles ever since.
Robbie Keane completes Spurs return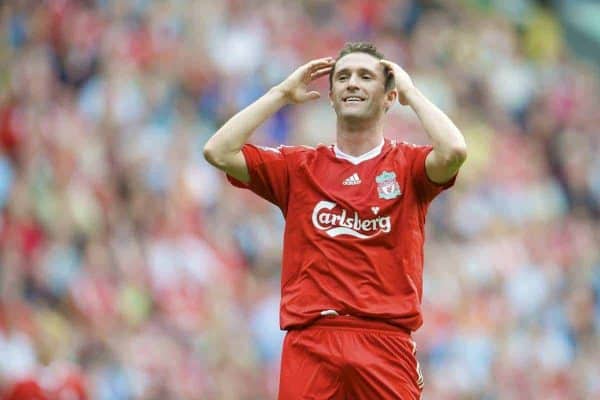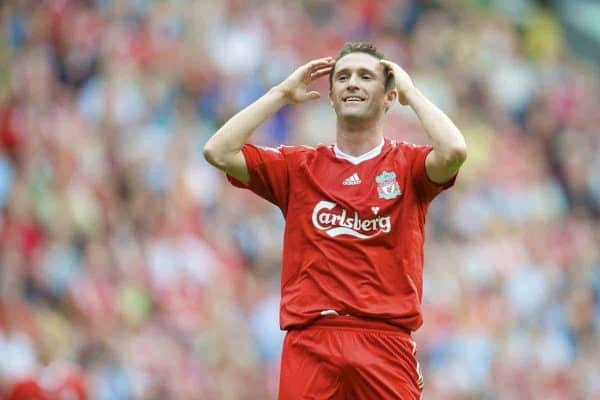 When Robbie Keane joined Liverpool in the summer of 2008, there were plenty who felt he could be a superb strike partner for Torres.
It just didn't work out for the Republic of Ireland forward, though, and he looked a shadow of the player who was such a hero at Tottenham.
Rafa Benitez decided that Keane was not good enough just months after becoming a Reds player, and he was sold back to Spurs on deadline day in early February 2009 for £3million less than he joined for.
Keane had all the attributes to be a success at Anfield, but he just never cut the mustard. Remind you of a current Liverpool striker, by any chance?
Hodgson signs Konchesky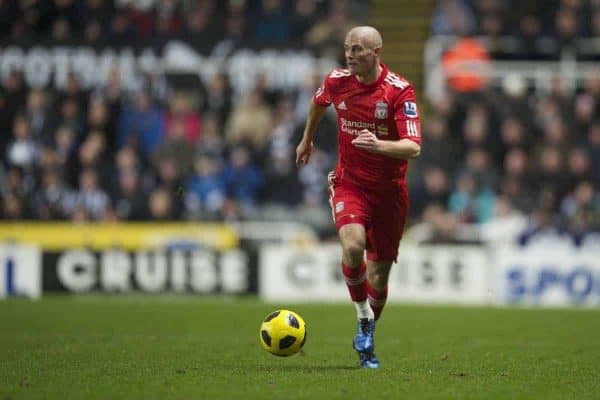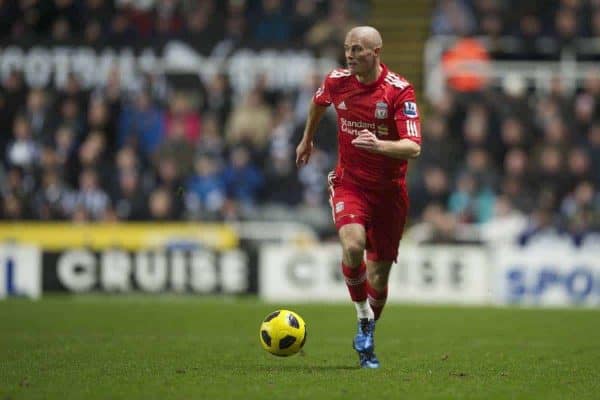 Does the purchase of one player sum up an era at Liverpool any more than when Roy Hodgson decided to sign Paul Konchesky?
The Reds' darkest period of the last 25 years can be laughed about a little now, but at the time it was a complete mess.
Hodgson was a bad appointment from the second he arrived, and bringing in Konchesky, who was at best an adequate Premier League player, almost felt like some kind of sick joke.
Unsurprisingly, the left-back was absolutely dreadful, and like Hodgson, he was gone within year.
Dudek and Kirkland arrive

The final day of the transfer window in summer 2001 saw Gerard Houllier sign two goalkeepers – Jerzy Dudek from Feyenoord and Chris Kirkland from Coventry City.
The duo arrived following doubts over Sander Westerveld's ability to be the Reds' No.1 after some high profile mistakes. How Liverpool could do with such action today.
Dudek went on to establish himself as the first-choice stopper, with Kirkland plagued by injuries. The Pole was replaced by Pepe Reina despite his Istanbul heroics.
Sakho and Ilori arrive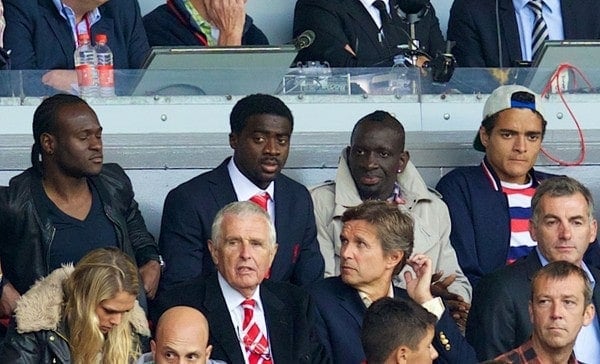 Much like Suarez, the signing of Mamadou Sakho almost went under the radar a little in September 2013, considering his reputation at the time. This was another double deal, with fellow centre-back Tiago Ilori also arriving the same day.
Brendan Rodgers proclaimed the pair as securing Liverpool's defensive future, but never played Ilori in a competitive game.
Frenchman Sakho was seen as one of Europe's most impressive young centre-backs, and he had captained Paris Saint-Germain as a teenager.
In the two and a bit years since he joined the Reds, Sakho has become a hugely popular member of the team, with his team spirit, leadership and character coming to the fore.
The 25-year-old continues to split opinion, and always will due to his slightly ungainly style, but he is certainly more loved than loathed.
Bellamy returns

Craig Bellamy spent the 2006/07 season at Liverpool, having joined from Blackburn Rovers, but he struggled to set the world alight and was sold at the end of the campaign.
Five years after signing, however, and having enjoyed spells at West Ham, Man City and Cardiff City, Kenny Dalglish re-signed Bellamy on a free.
It came as a shock to many supporters, but the Welshman proved to be a very effective member of the Liverpool side in 2011/12.
He scored crucial goals as the Reds won the 2012 League Cup – his match-winning performance against City in the semi-final second-leg was out of this world – and he proved to be very popular with the fans.
It is understandable why Bellamy is not universally loved, but his impact at Anfield means we have plenty of time for him.
The signing of Mr Steady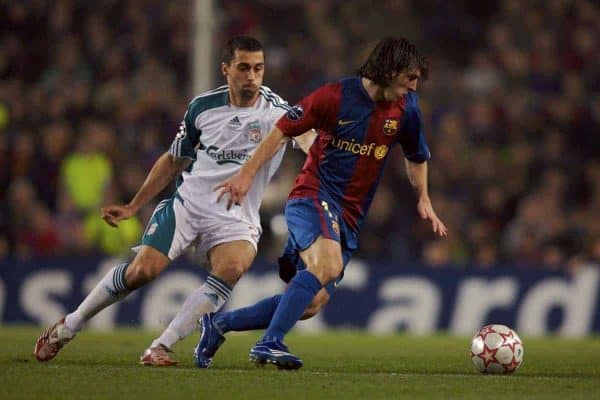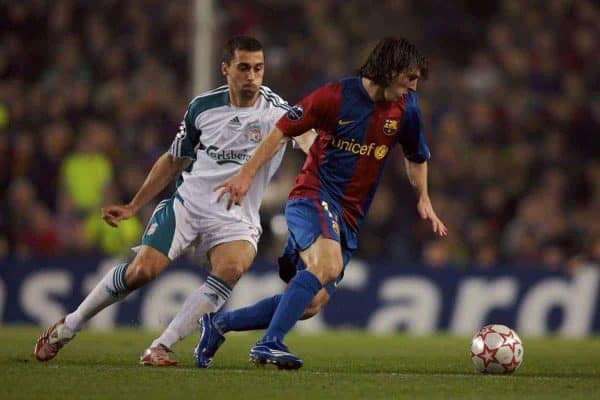 Alvaro Arbeloa was a relative unknown when Benitez signed him in January 2007, but he would go on to be Liverpool's best right-back since Markus Babbel.
While the likes of Torres, Steven Gerrard, Xabi Alonso, Javier Mascherano, Jamie Carragher and Dirk Kuyt were busy winning plaudits left, right and centre in the late 2000s, Arbeloa just quietly went about his business.
He rarely made an error, and his consistent performances played an understated role in Liverpool becoming one of Europe's most respected sides under Benitez.
Arbeloa eventually left to join Real Madrid, which outlines his pedigree.
Meireles joins Chelsea

Having signed Torres in the winter window of 2011, Chelsea returned to Anfield on the final day of the summer window later that year, acquiring Raul Meireles for £12 million.
The Portuguese midfielder was not as disastrous as some of Hodgson's woeful purchases and it was another blow to lose a player to Chelsea for the third window in a row, with Yossi Benayoun also moving to Stamford Bridge the summer before.