Jamie Carragher was among those who left Anfield in the 77th minute of Saturday's clash with Sunderland, and the ex-Reds defender has explained why.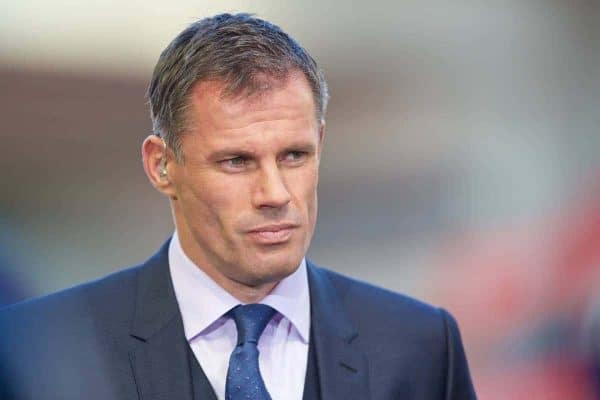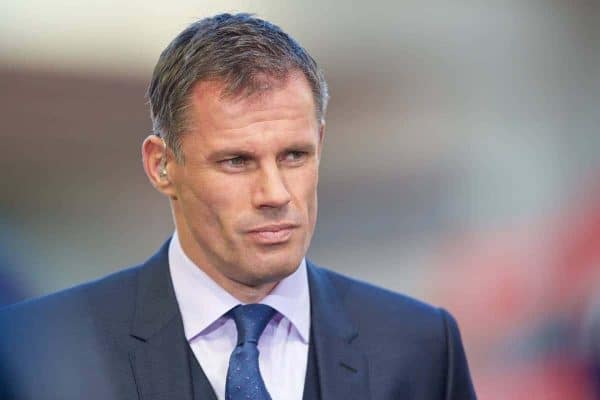 Carragher spent 17 years in the Liverpool defence, rising through the ranks to become vice-captain, making the second-most appearances in the club's history, with 737.
Though the Bootle-born defender grew up an Everton supporter, Anfield is in his blood, and this showed on Saturday.
Joining the masses leaving Anfield early in Liverpool's 2-2 draw with Sunderland, Carragher made his feelings known against the club's new, money-hungry ticketing structure.
Explaining his stance in his column for the Mail this week, Carragher asks "why have they done it?"
"If you hit the jackpot on the lottery this week, what is the first thing you would do? I'd say you would go straight to your mum and dad and make sure they were looked after," Carragher writes.
"They are the constants in your life, the ones providing support when it is most needed. Could you imagine reaching a point where money was no longer an issue but not looking after those closest to you?
"That is the only comparison I can draw in this debate over Premier League ticket prices.
"The new television deal, which will see £5 billion pumped in domestically and another £3 billion from overseas, means 20 clubs have won the lottery."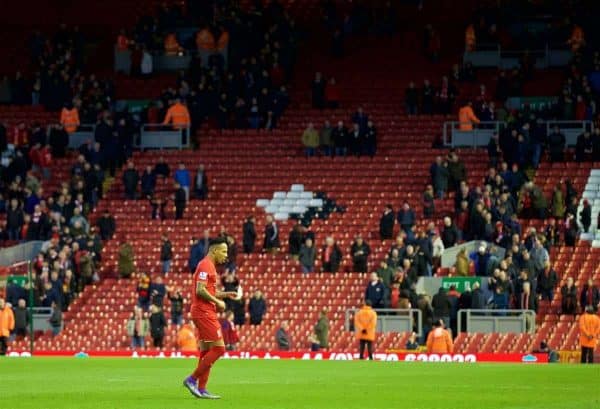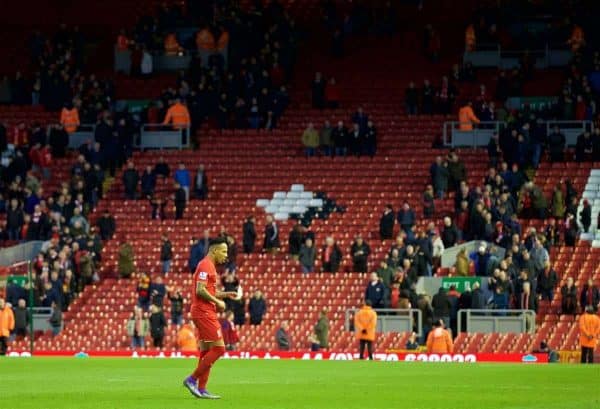 Though money is little object to Carragher, having spent his life on Merseyside he retains a strong affiliation with the city and its people, predominantly working class to this day.
This is something the Liverpool have failed to do with this new structure.
"Liverpool generate around £35 million from ticket income. Had FSG announced a freeze on prices when the new stand was completed, the income would have risen to £37 million," he detailed.
"The increase means they could generate £39 million.
"All this for the sake of £2 million for the ninth richest club in the world!
"That would not make the slightest difference when it comes to negotiating for a player.
"If Jurgen Klopp wants to sign someone and the asking price is £2m more than Liverpool expected, will they miss out on the player? No. But £2m back in the pockets of fans? That would be huge.
"The club say that £77 gets you the best seat in the newest stand in the country but why should that be an elitist thing?
"Why can't the normal working man have the chance to sit there? It isn't fair."
@Carra23 did it #WalkOutOn77 pic.twitter.com/kF2L8aDB91

— Connor Savage (@Conn_1996) February 6, 2016
Carragher continues to describe the unconditional loyalty from supporters for their club, and the way in which Fenway Sports Group is looking to capitalise on that.
"You want to be proud of your club. You chose them and stick with them through thick and thin," he continued.
"If Marks and Spencer's increase their prices, you can shop somewhere else but when your team does it, you are obliged to stick with them.
"That's what people need to understand about the walkout at Anfield.
"It wasn't just Liverpool fans sticking up for themselves, it was Liverpool fans saying 'enough is enough' for every supporter across the land."
Carragher's involvement makes a bold statement, as has the backing of former professionals including Alan Shearer and Roy Evans, and the vociferous support of Premier League supporters groups.
This is not a problem that will just go away for Liverpool and the rest of the Premier League—and it shouldn't, as Carragher so rightly argues.