Liverpool's League Cup Final defeat to Man City was a tight contest, but one that was ultimately decided by genuine match-winners.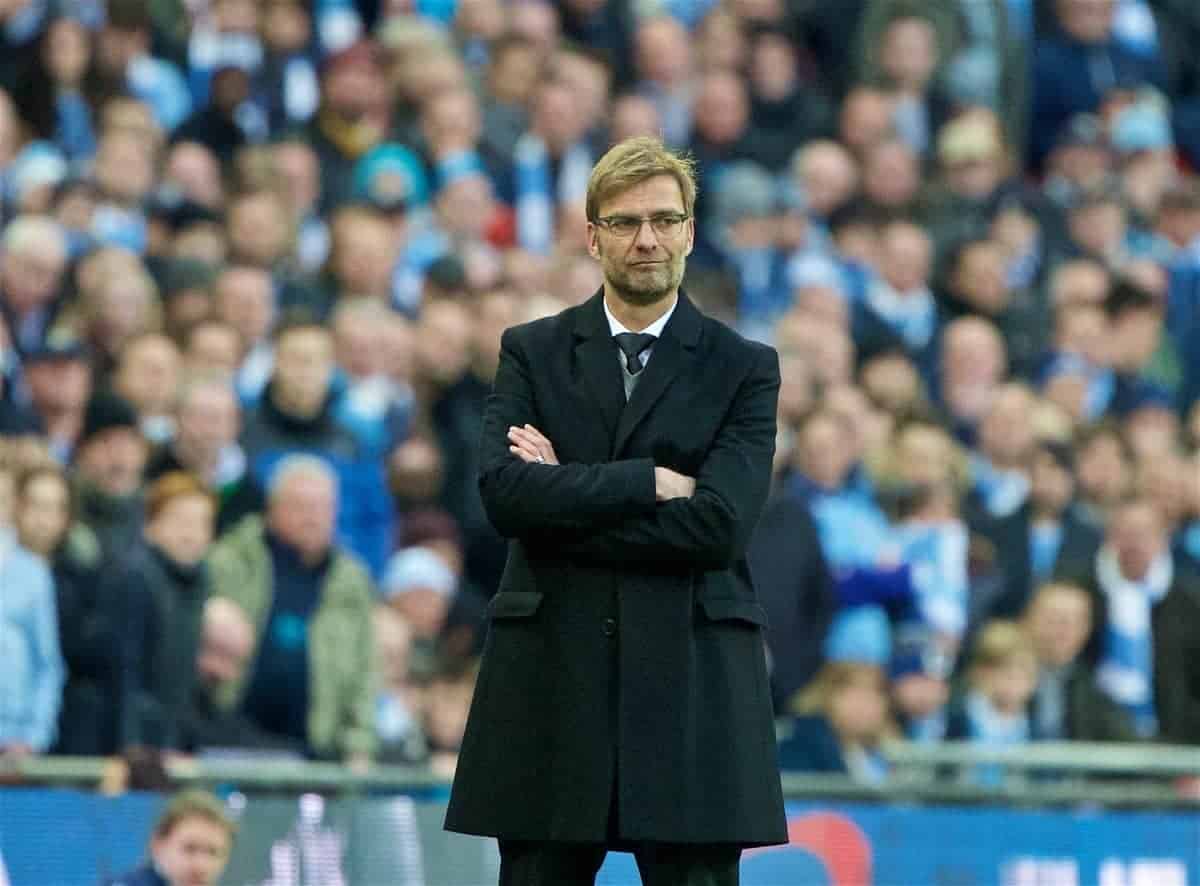 Forget about the Reds' previously impressive record in penalty shootouts down the years, as soon as it went to a shootout on Sunday we were the underdogs against City.
Not one Liverpool player who made the dreaded walk from centre circle to penalty area looked brimming with belief, and that includes Emre Can, whose 'panenka' was outrageously brilliant in its execution. Lucas looked sick with nerves – perhaps because it meant so much to him.
On the flip side, City's stars strode forward with an aura about them, with Fernandinho the only one who failed to convert his penalty, hitting the post.
Jesus Navas, poor for much of his time in a City shirt, suddenly looked like the man who has appeared in a World Cup Final, as he stroked home his effort with consummate ease.
The same applied to Sergio Aguero and Yaya Toure, who have been there and done it so many times that beating Simon Mignolet from 12 yards at Wembley was as simple as taking a sip of water.
Did you ever really back Lucas? Or Adam Lallana? Even Philippe Coutinho is still a young footballer who plays the game like a kid on the streets. He's not the type of player renowned for penalty taking.
Good or Great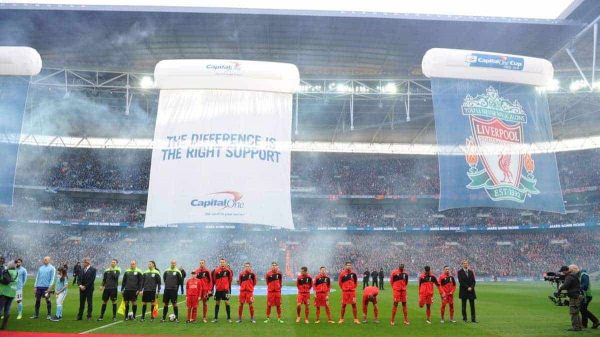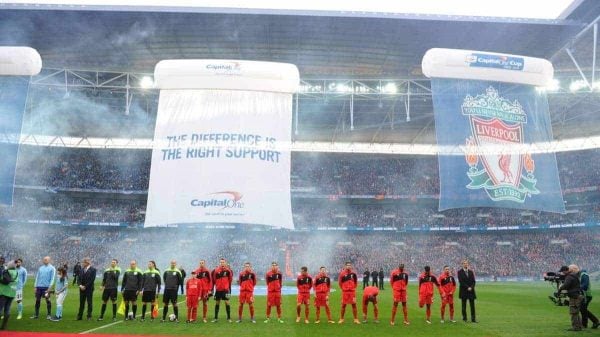 It is in the biggest, tightest matches when you really see which players are the great ones. The ones who win you trophies and make a team great rather than just good.
Throughout the energy-sapping contest at Wembley, there just wasn't enough match-winning potential throughout the Liverpool team.
Coutinho is the only one who has done it, albeit sporadically, in recent years – unsurprisingly, he was the one who popped up with equaliser against City, as he did in our previous Wembley appearance.
Daniel Sturridge and Roberto Firmino are the other two genuine talents that Jurgen Klopp has at his disposal, but neither come close to possessing the big-game mentality of Aguero and David Silva.
Apart from the Reds' much-lauded triumvirate, where else is the inspiration coming from?
Can has great potential, but is not playing starring roles on a consistent basis in the way Steven Gerrard did at 22 years of age.
Perhaps comparing the young German to one of the finest central midfielders of the last 20 years is harsh, but this is Liverpool and we should be expecting the majority of their players to be special.

Jordan Henderson and James Milner are both easy targets of ire, and bring many understated attributes to the side, but Sunday was a day when their detractors will have felt justified.
Both lacked guile and influence – Milner's attempt when clean-through was woeful and Henderson's passing was aimless at times – which considering they are the captain and vice-captain at the club, was disappointing to see on such an occasion.
Henderson's fitness can be used as an excuse for his ineffective form of late, but there are now slight doubts over his long-term future, even though he is unquestionably a good footballer.
If Can continues to mature, Marko Grujic arrives into midfield and another more creative middle man is brought in by Klopp, where does that leave Henderson and Milner?
Henderson is now the same age Gerrard was when the former captain won the 2006 FA Cup Final almost single-handedly, but he doesn't look remotely like producing such match-altering moments.
Nobody is expecting Henderson to be the next Gerrard, much like with Can, but Liverpool's captain has to start taking some matches by the scruff of the neck and being the difference. You'd fully expect the Liverpool captain to be demanding to take the first penalty in a shootout, but Henderson wasn't even in the five names.
Sunday's final was not simply a one-off example of Liverpool lacking match-winners, however, and it is something that has hampered them for last couple of seasons.
Two-year woes

Since Luis Suarez left in 2014, and Gerrard drifted well past his peak and off into the California sunset, the Reds have lacked winners and genuine game-changers.
It has became almost laughable how often Liverpool have dominated matches only to be sucker-punched by soft goals at key times.
The 1-0 defeat at home to Man United in January was a prime example of this. The visitors offered almost nothing all afternoon, but Wayne Rooney had one chance and buried it. Loathe him all you like, but he's a match-winner.
Liverpool, meanwhile opened up their rivals on countless occasions, but nobody had the experience, character and ruthlessness to be the hero.
How many examples can you think of in the last two years of a Liverpool player winning a match on his own? Or a defender producing a performance of Vincent Kompany's magnitude on Sunday? Defenders win matches too.
Barring Coutinho, who has come up with the odd stunning strike at important times?
Liverpool's rivals have trophy-littered goalkeepers, defenders, midfielders and strikers in abundance, but the Reds' current squad is young, innocent and lacking that lethal edge.
The Klopp Factor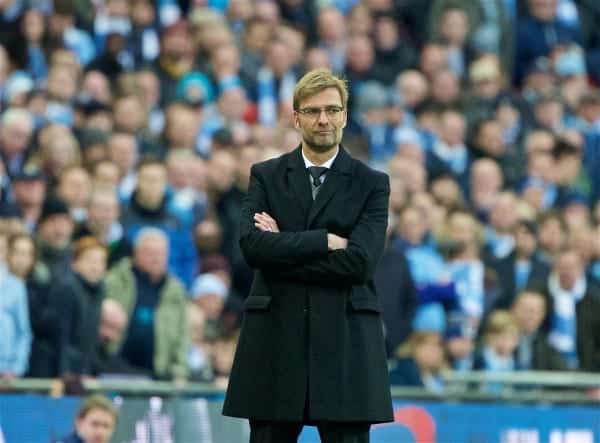 Fortunately for Liverpool, they have a manager in Klopp who has both the ability to bring in proven winners and the intelligence to see how important it is.
This doesn't mean the squad needs drastic changes – there is still a lot quality for Klopp to work with, much as some will claim otherwise – but three or four key additions are a must.
The Reds need to reach a stage where there are six or seven players who they can rely on to deliver in the most crucial games, rather than two or three.
Players like Henderson and Milner can be very effective players looking ahead, but only if they have more quality around them.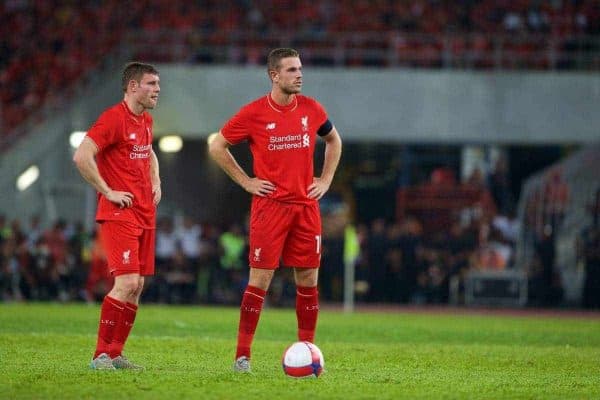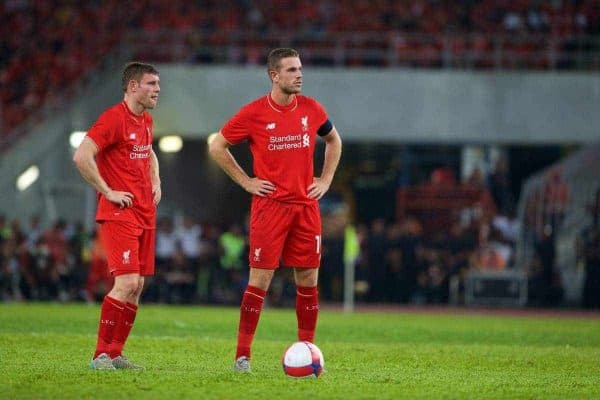 Ray Houghton was nothing special, but he was superb alongside John Barnes, Peter Beardsley and John Aldridge in the late 80s. Henderson and Milner would have thrived in his role too – although perhaps there's only room for one of the English duo. Hard work gets you so far, you need more than that to win trophies.
Football supporters do love to get carried away about their team and make overblown statements in the emotion of losing a game of such importance.
Klopp's pulling power means we could see some special talent arrive ahead of the start of next season, and hopefully match-winners, in various areas of the pitch.
Throw Gerrard, Suarez and Dirk Kuyt into that Liverpool team on Sunday and they would likely have won in extra-time. If not, their chances of winning the shootout would have been far greater.
Match-winners may cost a lot, but when it comes to winning trophies and big games, they are absolutely priceless.
With the Reds' owners in attendance at Wembley, hopefully they were taking note – Liverpool need proven, not potential this summer.