As the domestic season pauses for the international break, we take a look at some of the best videos filmed by Liverpool fans throughout the season so far.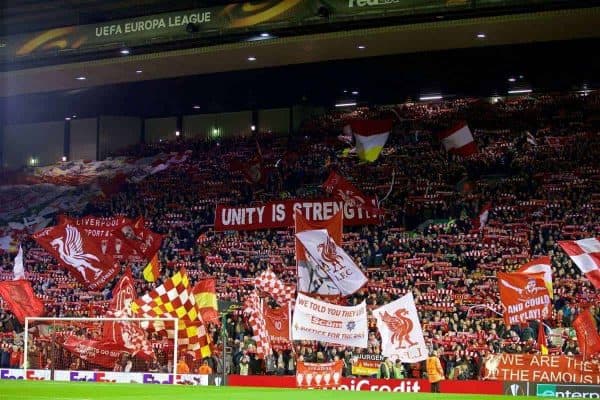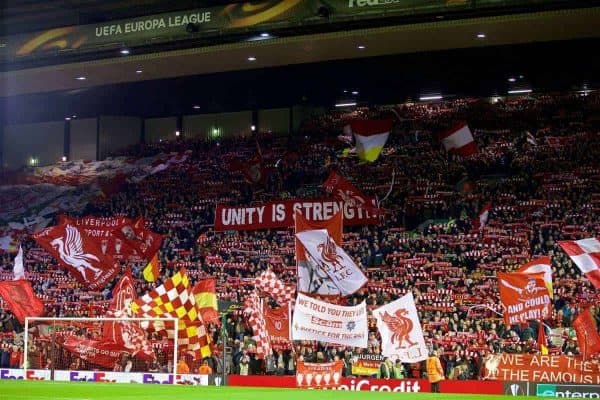 There's nothing quite like capturing a unique or special moment as it unfolds in front of your eyes.
In football, catching a goal, celebrations or the atmosphere and having it to look back on and share can rekindle great memories, also offering a glimpse into what it was like to witness at first hand and the euphoria that followed.
In a season of ups and downs for the Reds, there has been some great moments along the way, some of which have been captured by Liverpool fans at Anfield and on their travels.
Here we select some of the best fan videos from the season so far.
The team and fans celebrate as one as Jurgen Klopp secures his first win as Reds boss with a 3-1 win over Chelsea at Stamford Bridge:
Liverpool fans celebrate Jordon Ibe's League Cup semi-final first leg match-winning strike at the Britannia Stadium:
Klopp and the Reds celebrate with the Kop after beating Stoke on penalties to reach the League Cup final at Wembley:
https://www.youtube.com/watch?v=CfGe2ZLlIH8
The players salute the travelling Kopites after the dramatic 5-4 victory against Norwich at Carrow Road in January:
The travelling Kop sing Coutinho's name after the Brazilian produces a magic moment to equalise against West Ham in the FA Cup:
A special moment captured at Wembley as the travelling Kop belts out You'll Never Walk Alone ahead of the League Cup final:
The travelling Kopites go wild after Philippe Coutinho's League Cup final equaliser against Man City:
"Ring of Fire" from the Kop after Roberto Firmino scores Liverpool's second goal in the 2-0 Europa League first leg win over Man United 
Scenes in the away section of Old Trafford as the travelling Kop celebrate during half time after Coutinho's goal
And just for good measure, here's another from that memorable night