Into the final eight in European competition, having beat Man United, and now facing Borussia Dortmund, the Europa League a lifeline Liverpool have to grasp with both hands.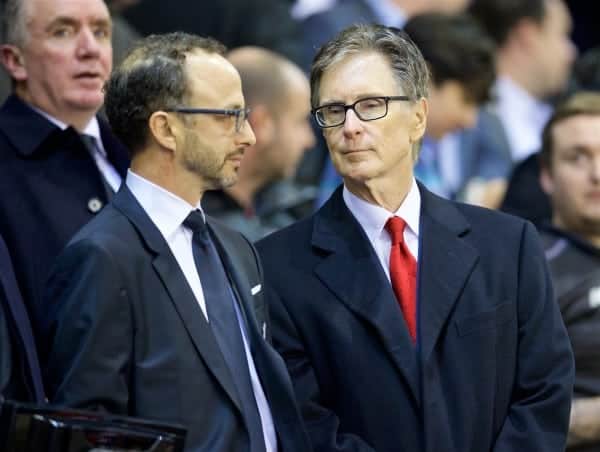 If you handed Fenway Sports Group a crystal ball at the beginning of their Liverpool tenure, and within its spherical form they saw, some years down the line, their prized financial asset with one of the finest managers in world football at the helm, fresh from knocking Manchester United out of Europe and preparing to lock horns with Borussia Dortmund, they would be quietly confident that things were going very, very well.
That is precisely how Liverpool stand at the moment, but things aren't going quite to plan.
A spectacular 3-2 defeat at Southampton, despite looking to have comfortably placed open water between themselves and the Hampshire club, means the Reds currently find themselves in eighth place in the Premier League, with the hope of Champions League qualification being an outside shot at best.
High flying Tottenham Hotspur and troublesome customers Stoke City loom for the Reds, a true test of their desire and mettle if Jurgen Klopp's inaugural season in English football is going to finish strongly.
And then comes the small matter of Borussia Dortmund, the manager's former club who, with thanks to the destiny of the football universe, will do battle with the man who made them a world force, a mere seven months after his departure.
Liverpool have unquestionably become somewhat of a presence under Klopp, as evidenced in clashes against Southampton (6-1), Manchester City (3-0) and most recently Manchester United, over two legs in Europe.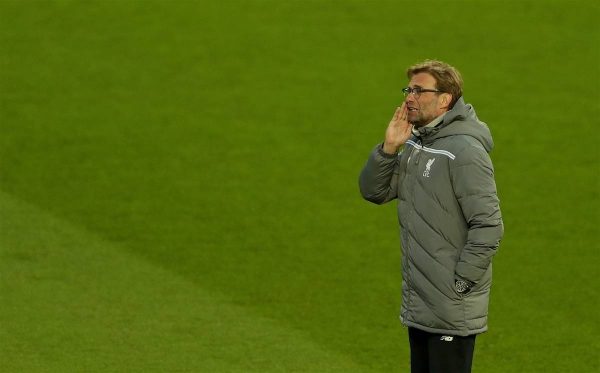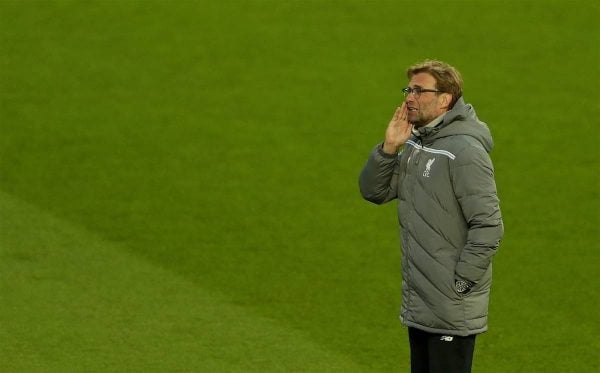 But, as many pundits and fans alike have rightly acknowledged, the current squad is not one assembled by the German, who is largely working with tools left over from the previous regime. The weak underbelly of the side still remains and, while it is blinkered to suggest one summer transfer window will revitalise Liverpool beyond all recognition, considerable change in all departments is expected to come.
In the interim, the Reds have a campaign to finish and the last eight of Europe's secondary competition to manoeuvre. Given the circumstances in which Liverpool progressed, at the expense of noisy neighbours Manchester United following an emotion fuelled Anfield-Old Trafford double header, the often dubbed 'Mickey Mouse' competition has taken on a whole new standing. And, quite rightly, so it should.
The usual suspects remain, the likes of Sevilla, Villarreal and Shaktar Donetsk; seasoned Europa veterans who often go disregarded when discussed in the same breath of Europe's elite. Yet Sevilla's 2015 triumph over Dnipro Dnipropetrovsk in the National Stadium, Warsaw, saw their European haul increase to four titles, climbing above Juventus, Inter Milan and indeed Liverpool as outright leaders.
The way the football world has shifted on its axis during the 2015/16 season, high profile departures from the Champions League have filtered through into the Europa giving the competition extra zest.
The temperament of Liverpool in recent seasons has been to channel all focus into penetrating the top four, as was customary in the days of the so named original 'top four' Premier League teams, with the expense coming at subsidiary competitions such as the Europa, which became overlooked as a result.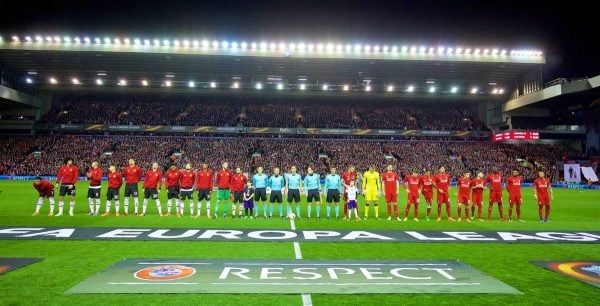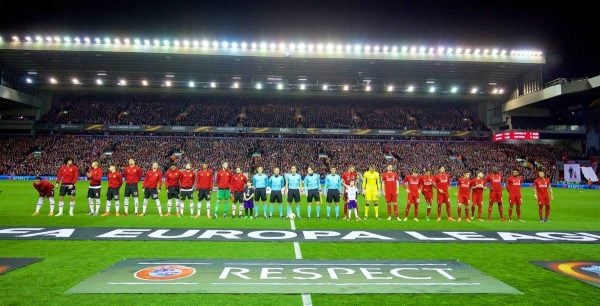 Yet this season, with a seven point deficit between the Reds' current standing and fourth – albeit with a game in hand – the prospect of Champions League qualification via Europa League success appears to be a much more realistic possibility.
While the club crave a Premier League revival, Liverpool FC will be eternally synonymous with European football, something which became glaringly apparent as Anfield bloomed into its emotional, romanticised self during the first leg against Manchester United.
It was the first flavour of the real Liverpool as Jurgen Klopp envisioned – the reason he took to the helm and the very principles and passion he aims to build upon.
Juggling a Europa League assault along with a last ditch attempt to breach the top four should be exactly what the Reds aim for here on out. It may well be an all-or-nothing venture, resulting in European exit and an eighth or ninth placed domestic finish, but the potential fruits are too good to deny risk and instead play a calculated and cautious game.
At the beginning of the current campaign, UEFA announced a 65 percent increase in total prize money for the 2015/16 Europa League competition, divided two ways into performance related payments (allocated upon finishing positions) and market pool payments (allocated on the grounds of domestic broadcast market).
To cut out the dry spiel and small print, this equates to an estimated combined pot of around £30-40 million in winnings should Klopp's Liverpool add Europa League trophy number four to the Anfield silverware room.
With eight teams left and the Reds pitted against unquestionably the strongest side in the competition, there is still a considerable distance to go.
Yet, along with a huge financial incentive, a Europa League victory sends a strong battle cry out across European football. One stating that Liverpool, under Klopp, are ready to rub shoulders with the largest of foe once more.

Such a cry needs to be made. In Klopp's upcoming first summer transfer window as Liverpool boss he shall be swimming against the tide from the off. In one corner an underachieving Manchester City, with bottomless reserves and Pep Guardiola to please. In another, a battle worn Manchester United, desperate to halt their decline and likely to have a certain Jose Mourinho at the helm.
Arsenal may well have a new manager, too, and Roman Abramovich will do what Roman Abramovich does best – spend. This is before the powerhouses of Spain, Germany and Italy are even considered.
In any other season, a side facing Manchester United followed by Borussia Dortmund in midweek football are competing in the Champions League. It's a given, and quite conveniently the perfect preparation for Klopp, in line with his blueprint of where he intends to take the club made great by Bill Shankly.
The European buzz lingering around Anfield is not the false hope of a faux-genuine competition, it's a lifeline Liverpool have to grasp with both hands – how they overcome Dortmund is Klopp's biggest test yet.