The Europa League's quarter-final stage has thrown up an intriguing clash between Jurgen Klopp's Liverpool and his former club, Borussia Dortmund.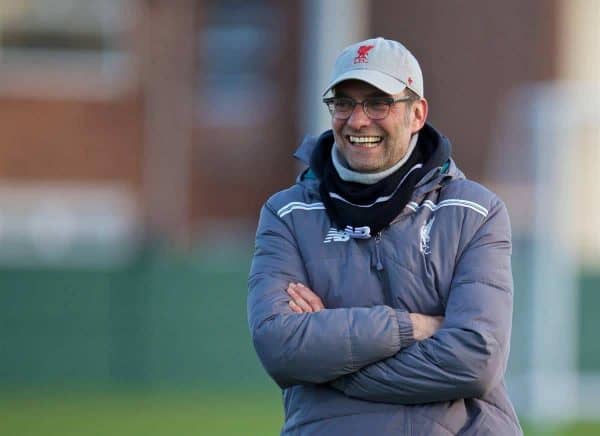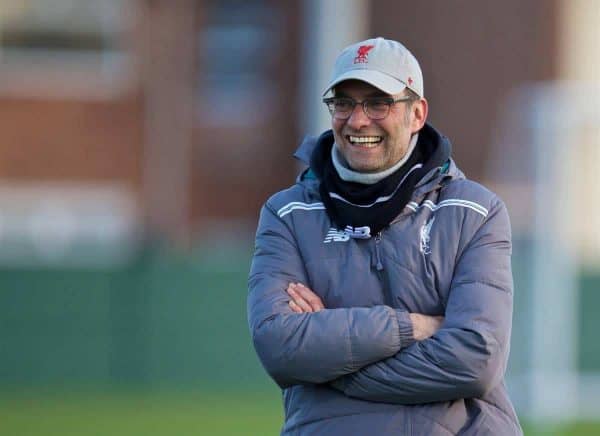 Klopp spent seven years in charge at Dortmund before leaving last summer, joining Liverpool on the dismissal of Brendan Rodgers in October.
Taking his new side through to the Europa League quarter-finals by virtue of a 3-1 aggregate win over Man United in the last 16, the stars aligned and offered Klopp a swift reunion with BVB.
After Saturday evening's league clash with Tottenham Hotspur, Liverpool take on Dortmund at the Westfalenstadion next Thursday night, before welcoming Thomas Tuchel's side to Anfield the following week.
Though it will be billed as something of an emotional affair for Klopp, the German has stressed he is merely focussed on securing progress to the semi-finals—but his side will need to vanquish the "runaway favourites" to do so.
"It's not going to be an inner battle between my old and my new love," he explained.
"It won't be a problem for me.
"Before I joined BVB, I had a good relationship with FSV Mainz 05. We are all aware how incredibly difficult this draw is for us.
"They are the runaway favourites in this competition, but we'd also like to stay in it for a bit longer.
"We just know that it's going to be extremely difficult."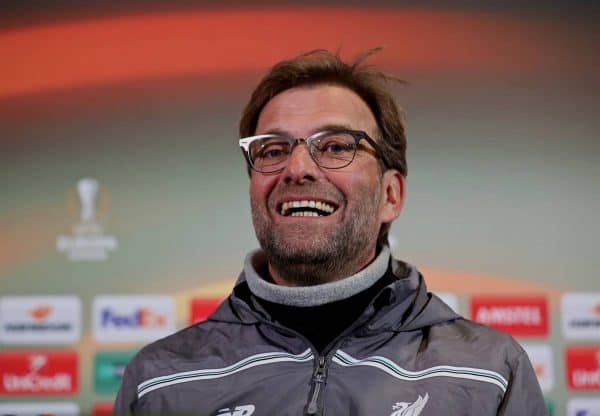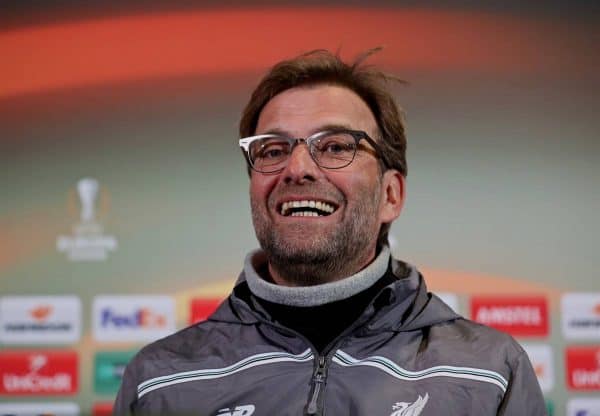 Tuchel's side have been in emphatic form throughout 2015/16, with the likes of Pierre-Emerick Aubameyang, Henrikh Mkhitaryan and Marco Reus forming a devastating attacking unit, and asked how he would prepare his side to take on Dortmund, Klopp replied: "Courageously."
"They way Dortmund plays commands enormous respect," he continued.
"But on a good day, and we'll definitely need it, and when put our plan into action we have a chance.
"We always had a relatively good plan against teams who play football well. We will not rest anyone."
Supporters will be pleased to hear Klopp taking a full-strength approach as he pushes for Europa League glory this season, with a pre-match capitulation away to Real Madrid in last season's Champions League still fresh in the memory.
At the Bernabeu that night, Brendan Rodgers chose to rest Raheem Sterling, Steven Gerrard, Philippe Coutinho and Jordan Henderson among others, and was roundly criticised after defeat.
The Ulsterman arguably bowed to the pressure of the occasion, but as Klopp plots for victory over his side former side he said he felt "no pressure other than to play a good match."
Liverpool will need a measure of fortune against Tuchel's Dortmund, but this swashbuckling approach could just pay off.