As Luis Suarez dominates the thoughts of Liverpool supporters once again, is it finally time for Merseyside to move on from the Uruguayan?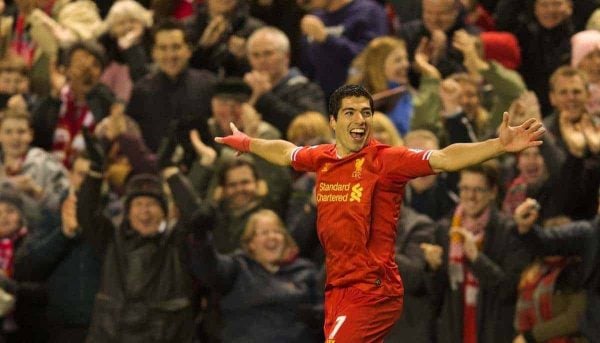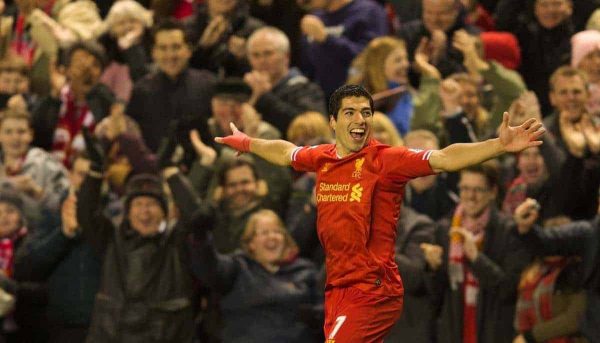 The Easter weekend was one stolen by international football. It had admittedly been four months since national fixtures were last held, an eternity in the FIFA/UEFA calendar. Only four-year gaps however can truly placate those like myself, who view such occasions as the worst kind of inconvenience.
Indeed post-Brazil all countries should have acknowledged their disruptive influence and agreed to reconvene only at the following World Cup, in Russia. Any FIFA president worth his salt would propose such a ruling and appease the wider football family, whilst devastating Henry Winter in the process. Win-win.
As Liverpool decamped to Tenerife for a week-long training camp, club news was thin on the ground. Stories linking Christian Benteke with a move away were as reassuring as they were inevitable, while injuries to both he and countryman Divock Origi par for the course.
Perhaps the biggest titbit to emerge from this lost weekend, though, concerned a man whose spectre continues to loom large, despite leaving 20 months ago.
As the song suggests, we just can't get enough of Luis Suarez.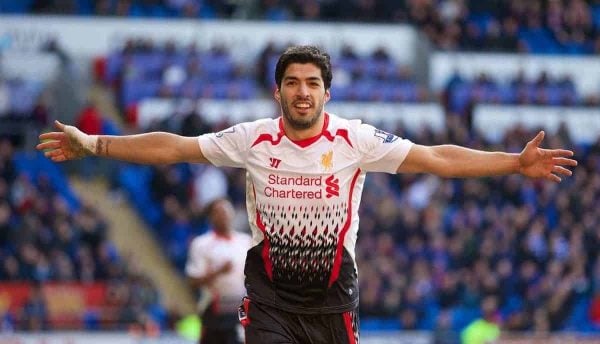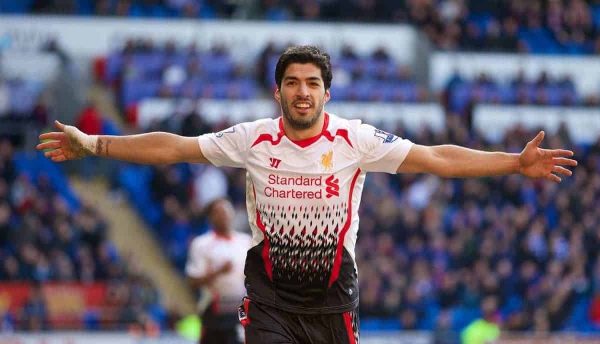 Since departing for Barcelona, the Uruguayan has continued to dominate Twitter feeds, message boards, podcasts and newspaper columns alike, his mark indelible.
Rather than move on from an unfortunate break-up Liverpool – and everyone associated with the club it seems – have moped and hankered for a fanciful reunion.
These latest headlines shed light on his leaving and the exact fee the Reds commanded for their prized asset.
Despite claims to the contrary it seems we blinked first in surprisingly easy negations. Rather than dig in and demand the £75 million figure widely purported, we parted with the family silver for a mere £64.98 million.
Granted, the ease at which Liverpool backed down is galling and certainly sticks in the craw, but nevertheless the reaction to such news reaffirms suspicions we still nurse a Suarez-shaped hangover.
Earlier this month, El Pistolero dropped into Melwood to catch up with his former team-mates and club staff. A nice touch, it is the second visit of its kind, and the warm reception afforded him disproves the demonic picture painted by our media.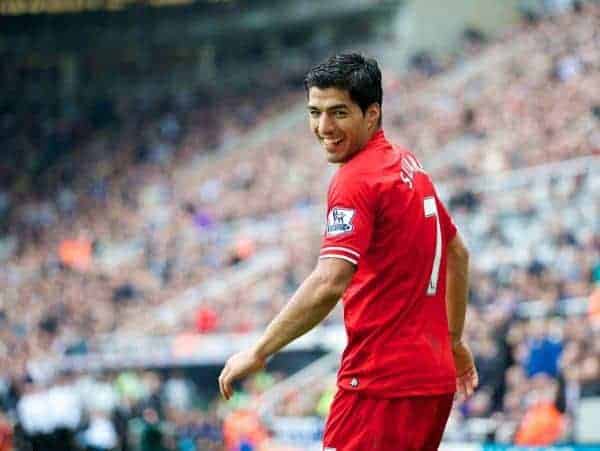 The fan base, however, took that to a whole other level. Thousands were fawning over pictures of both visits, comparing them in significance to Papal tours. Tearful emoticons were paired with hearts, hardened Scousers apparently willing to throw themselves at a footballer who had chosen – of his own accord – to leave their beloved club.
Similar reactions greeted an interview conducted by Jamie Carragher at Barca's Ciutat Esportiva Joan Gamper training complex earlier this year. In it Suarez speaks fondly of Liverpool and remarks how he misses the supporters.
Warm words, and no doubt heartfelt, but was he ever likely to say anything else?
Similarly, he was never going to just bat away Carragher's invitation to return under his own management sometime in the future. Niceties between two former team-mates were quickly spun by the fangirls amongst us – desperately trying to convince Kopites, and themselves – that the Prodigal Son would soon don red again. He won't.
On the pitch meanwhile, post-Suarez blues proved crippling. Losing your best player is always going to unsettle a squad but the rate at which Liverpool slumped from title contenders to mid-table fodder last season was startling and surely psychological.
Self-doubt may have plagued professionals apportioning the previous season's heroics to one man, as the media had lazily attempted to.
A simplistic notion, it contributed to a malaise that was halted only with Jurgen Klopp's arrival. The fan infatuation, however, continues unabated.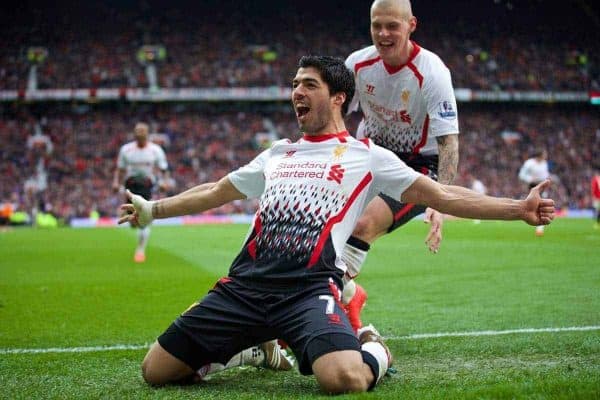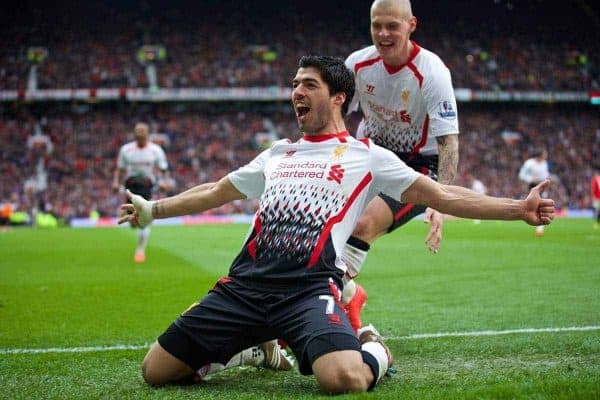 Reminiscing about Suarez and 2013/14 is to stand still. Liverpool have a history of losing great players only to push on and better themselves.
A different era it may have been, but I doubt supporters were beside themselves when Kevin Keegan left for Hamburg, when Ian Rush departed for a "foreign country," or when Robbie Fowler was sold to Leeds.
Perhaps having a Kenny Dalglish, John Aldridge or Michael Owen to fall back on helped with those transitions and right now we have no obvious talisman. Nevertheless to fawn over someone who left in his prime is small-time and underlines a shift in mentality.
Much of Liverpool's success was built on a resilient nature, our willingness to go toe-to-toe with anyone attuned to the spirit of the city. It is why, as recently as the Benitez era, we would back ourselves against the so-called elite, as opposed to accepting our fate – a la Madrid at home last season.
Liverpool FC is too big a club to shoot wistful glances at an old flame. We should view any decision to seek pastures new as a slight and set about proving Anfield is a destination rather than a pit stop.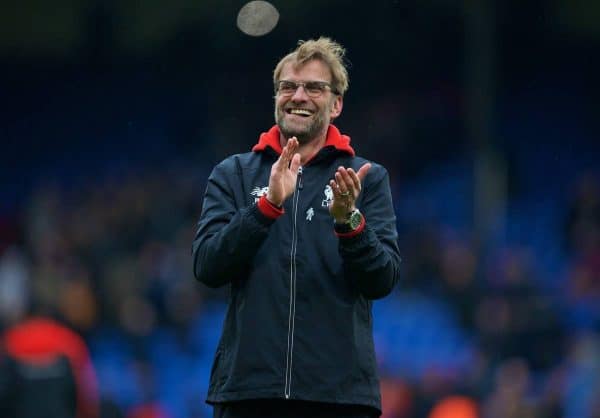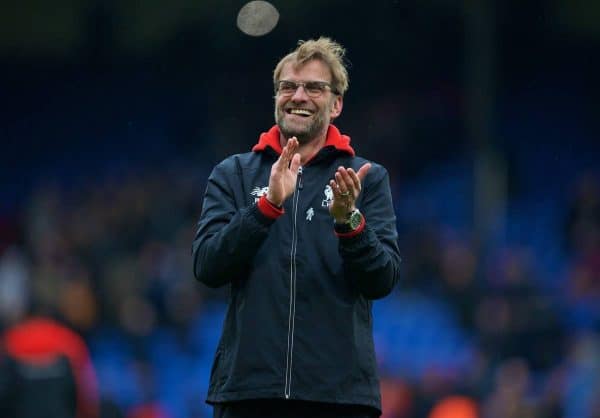 Thankfully in Jurgen Klopp we have the very embodiment of this F.U. nature. In seven years at Borussia Dortmund he saw his best players sold from underneath him but thrived as the underdog.
Rather than wallow in self pity he forged a team built in his and the city's image. The hope is he'll do the same at Liverpool.
Perhaps then the Suarez love-in will dissipate as we remember who we are and what ambition is.
This piece is not to discredit the player himself, who was exceptional in the three-and-a-half years spent here. I am also wholly aware of its contradictory nature, serving as yet another article on a subject we should consign to history.
But it is time to move on…from Suarez and 2013/14, an exhilarating campaign that ended in heartbreak. Despite some fantastic memories, there was ultimately nothing to show for our second-placed finish.
Reminiscing on a nearly campaign and a former player is a sign of stagnation and mediocrity. It is the behaviour of doubters rather than believers. It is simply not Liverpool.