Speaking after Liverpool's 2-1 win away to Crystal Palace on Sunday, Jurgen Klopp praised the way his side responded to going down to 10 men.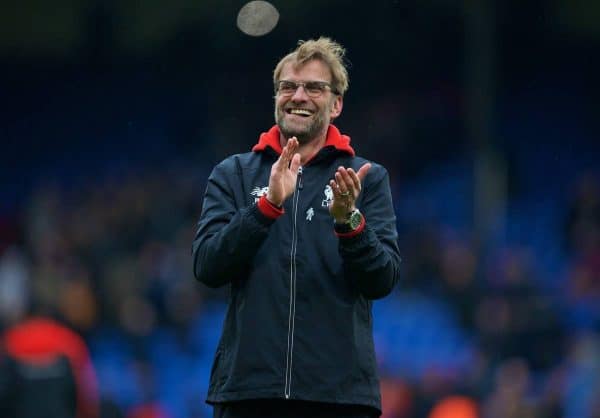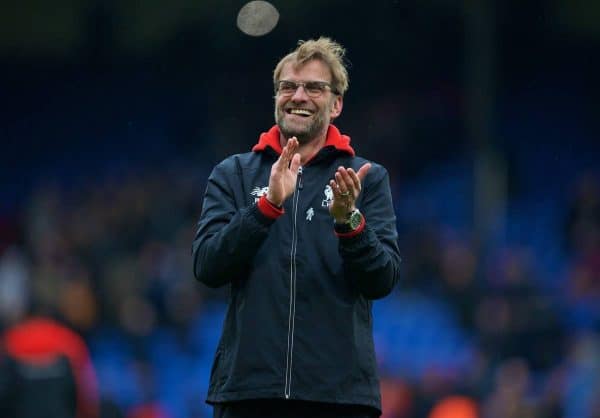 James Milner was sent off for a second yellow-card offence on the hour mark, leaving Liverpool both a goal and a man down as they looked to salvage a result at Selhurst Park.
But with late goals from Roberto Firmino and Christian Benteke securing an unlikely victory, Klopp saw many positives in his side's performance.
Addressing the media after the game, Klopp acknowledged how the Reds "played with more focus" following Milner's dismissal, with Liverpool benefiting from their underdog status once again.
"We concede the goal, then we get the red card, then you have nothing to lose anymore," he said.
"Nobody wins here 5, 6, 7-0. We had to be greedy—that's what we did."
The red card came shortly after Klopp withdrew his starting right-back, Jon Flanagan, and with Milner serving as his stand-in, the German was forced to further rejig his defensive line.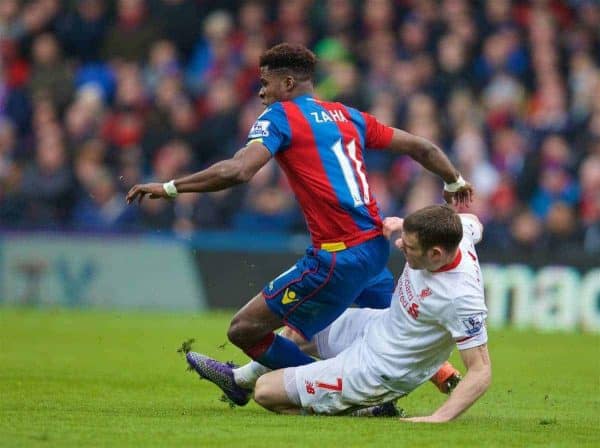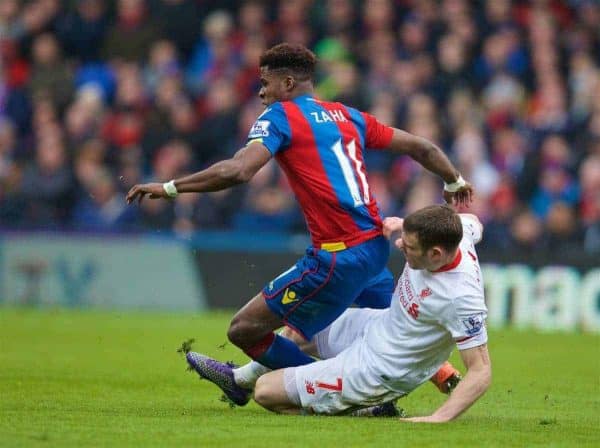 Despite this, Klopp refused to admonish Milner for his late challenge on Wilfried Zaha, and the impact it had on his setup.
"Things like this happen," he continued.
"It's not a problem for the offence, but it makes sense to have 11 for defending—so I went 3-4-2.
"[But] it's more about passion than formation.
"We needed a little bit of luck to force this mistake [for Firmino's goal], use it to score our goal.
"Nobody thought that we would try to score another goal, but Christian had another idea!"
Benteke's goal was the subject of much controversy as both Klopp and Alan Pardew spoke to reporters after the game, with the Belgian initially adjudged to have dived to earn a last-minute penalty—though this was since shown to be the correct decision by the linesman.
This marked something of a turning point for Benteke, with Klopp highlighting this goal as a "great moment" to kickstart his revival.
Contributing significantly to an improved team display following Milner's red card, Benteke must now use his Palace penalty and focus on forcing his way back into Klopp's first team.
Watch Klopp's post-match press conference in full here.