It's Liverpool vs. Man United on Thursday in the first-leg of their Europa League last-16 tussle. We select three key battles that could determine who comes out on top at Anfield.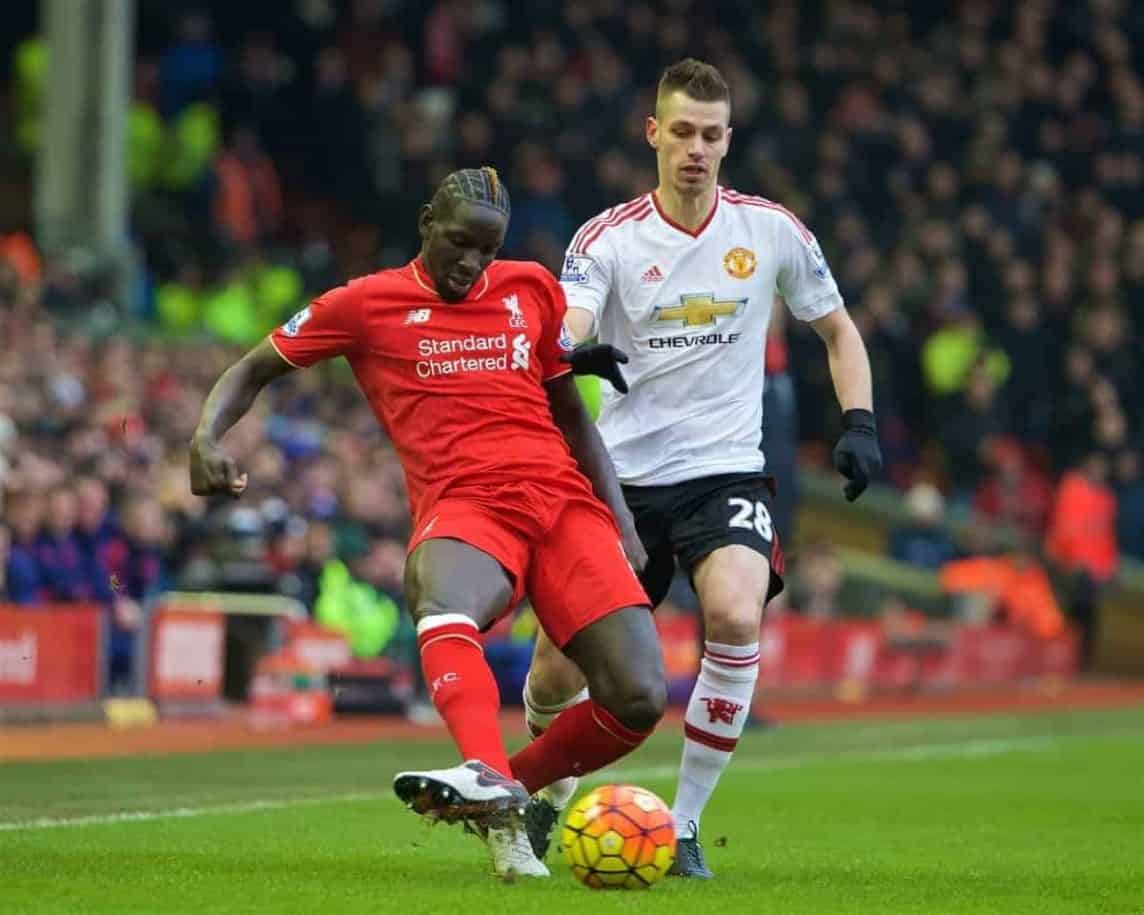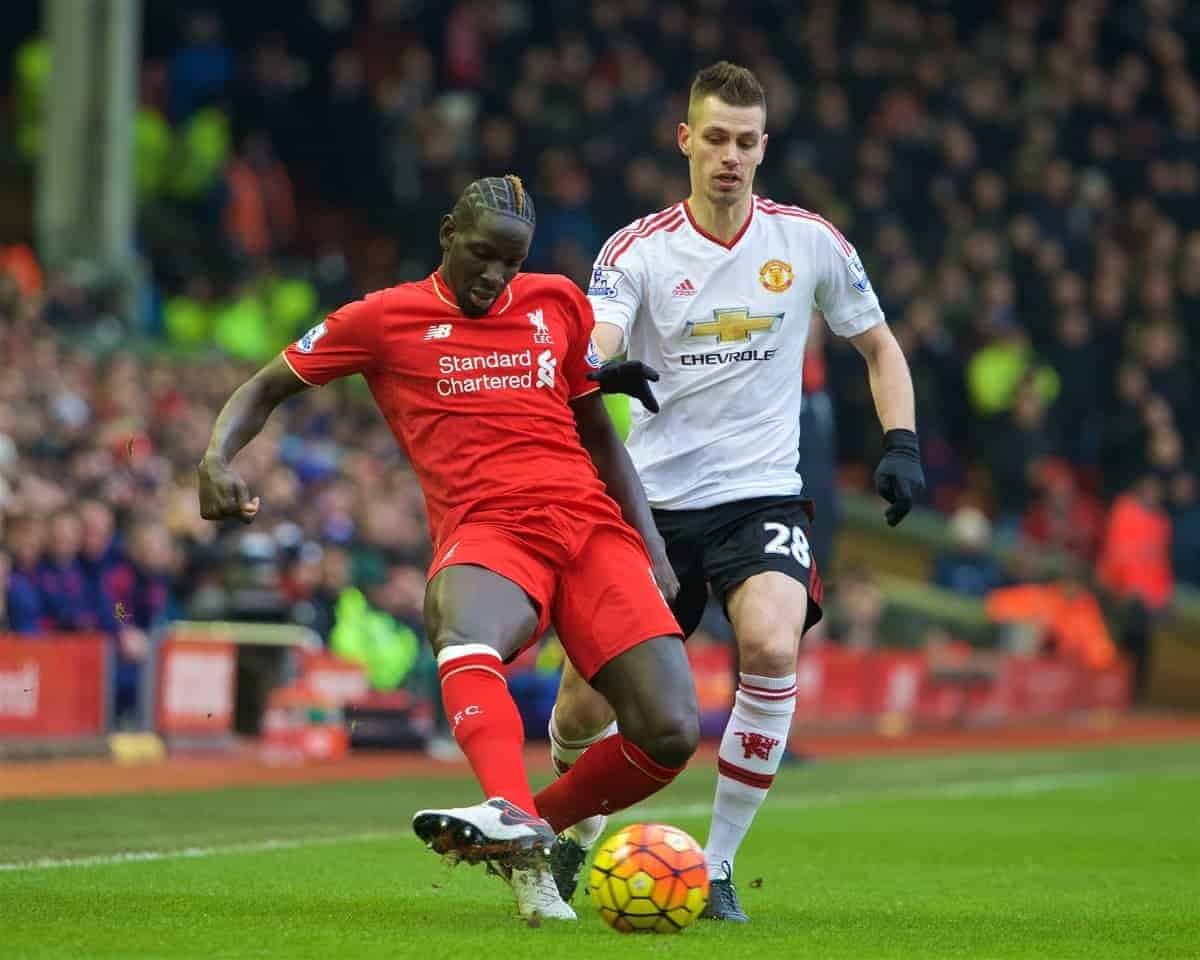 We are nearly set for one of the Reds' most eagerly anticipated matches since 2014, as they take on their biggest rivals in the first ever European meeting between the pair.
With both teams enduring inconsistent 2015/16 campaigns, it really is impossible to predict how the two legs will pan out.
Liverpool are looking for a first win over the Red Devils since Louis van Gall took charge in the summer of 2014, and avoiding a repeat of the 1-0 home league defeat in January would be most welcome.
Here are three key battles that we expect to be pivotal on Thursday evening.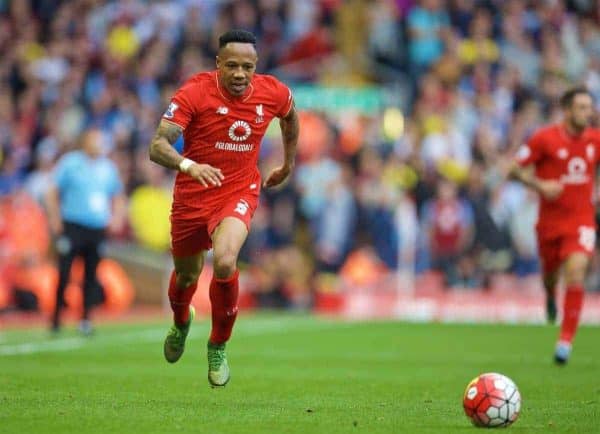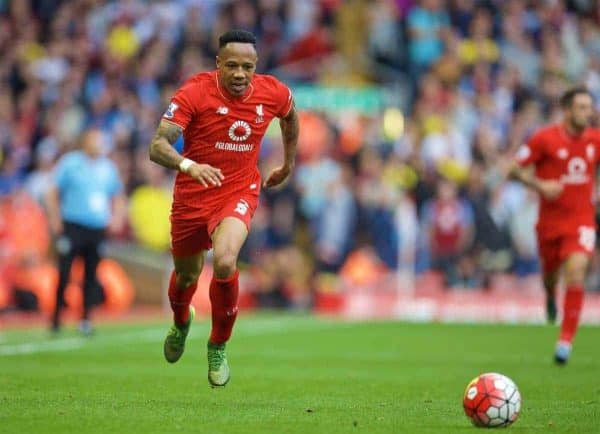 United have often lacked an attacking spark this season, but Anthony Martial has been one of their few positives in that respect.
The 20-year-old Frenchman arrived for huge money from Monaco last summer, and on the whole, he has impressed in a left-sided role, scoring 10 goals in 35 appearances.
There is a chance that he could move more centrally on Thursday, at the expense of youngster Marcus Rashford, but it is likely that he will remain where he has thrived of late.
Up against Martial will be Nathaniel Clyne – Memphis Depay is the other alternative for him to face – who has been one of Liverpool's most consistent players since arriving from Southampton in July last year.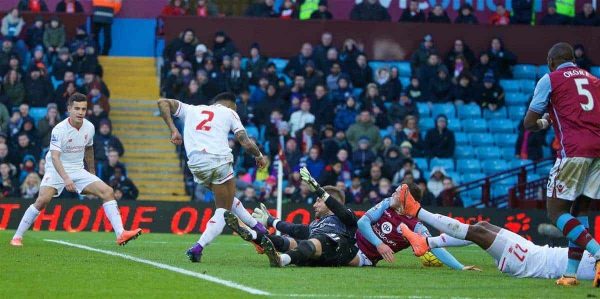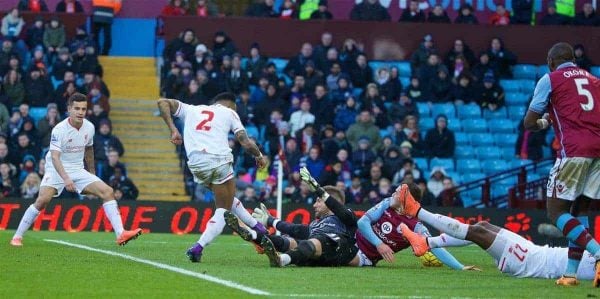 It is the defensive side of his game that stands out, and his pace and awareness will need to be at their best against the dangerous Martial.
The 24-year-old dealt well with Raheem Sterling in the League Cup Final, and should be re-energised after being rested at Crystal Palace on Sunday.
Martial will also have to do his share of defensive work, however, and Clyne needs to try and exploit that potential weakness in his game when the chance arises.
It will be a game of cat and mouse between the two.
Emre Can vs. Michael Carrick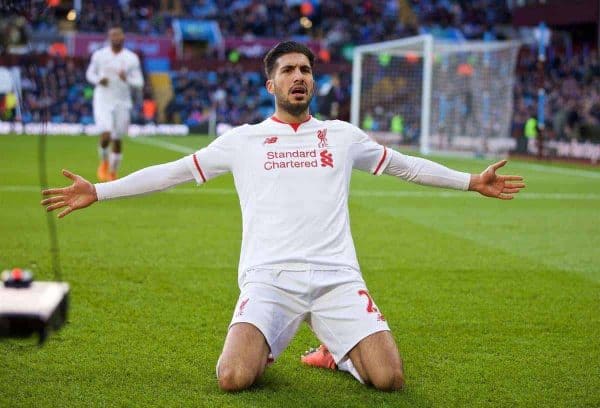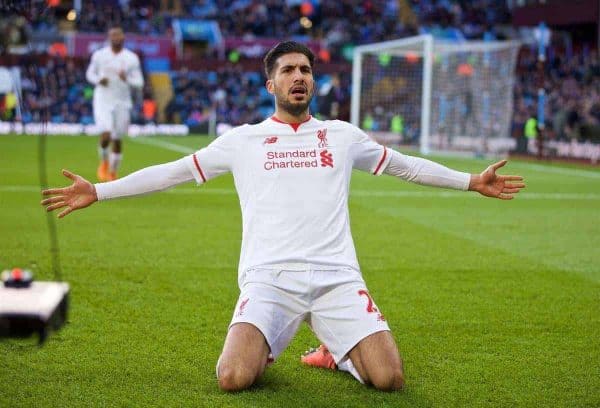 With captain Jordan Henderson struggling for form and fitness, and Lucas Leiva out injured, Emre Can will be Liverpool's main man in midfield against United.
The 22-year-old is noticeably growing in stature on almost a weekly basis at the moment, with his superb showing at Palace arguably his best performance in a Reds shirt to date.
Can has the ability to boss things in the middle of the park with his powerful style, but he will come up against a footballer of enormous experience in Michael Carrick at Anfield.
At 34, the United man is coming towards the end of his career, but his importance to the Red Devils remain significant.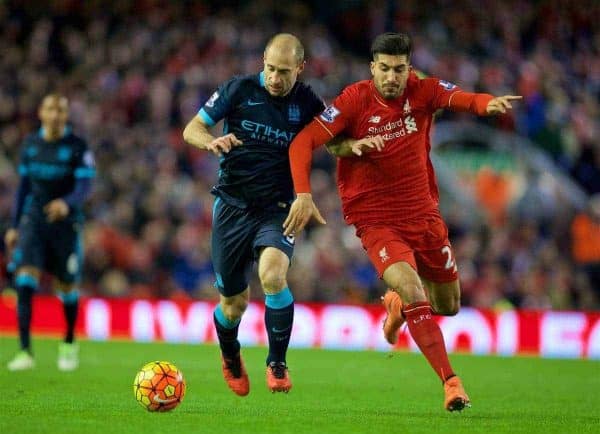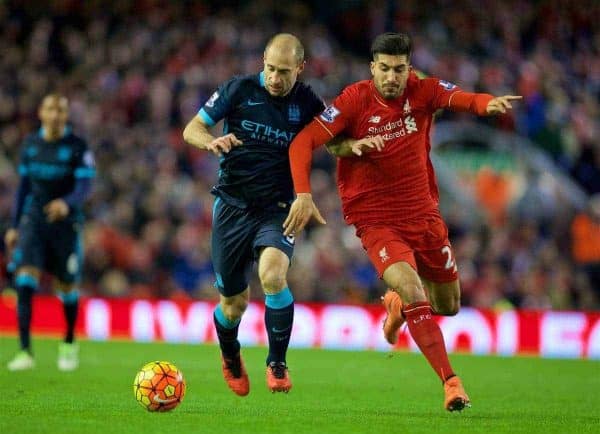 No player in the squad reads the game as well as him, and there is a subtle brilliance in the way in which he goes about his business. He may not be Sergio Busquets or Xabi Alonso, but he is a very fine player in his own right.
Can and Carrick are very different in style, but both will be focal points for their respective teams, with each looking to nullify the other.
If the Englishman is allowed too much time on the ball he will dictate things for United, while the German has the ability to out-run and out-muscle his opponent.
They won't always be in direct contact with one another – someone like Roberto Firmino could be tasked with negating Carrick's influence – but whoever is more influential is likely to be key on the night.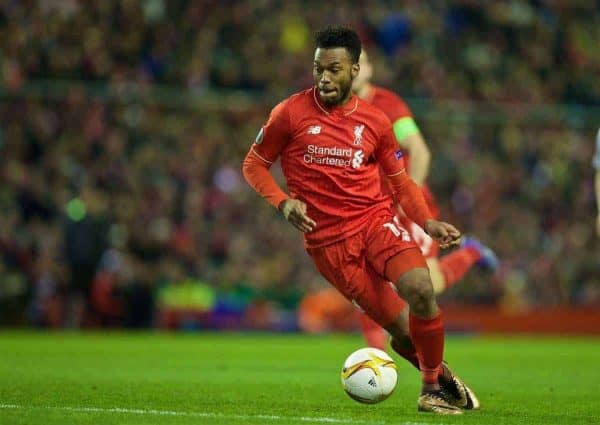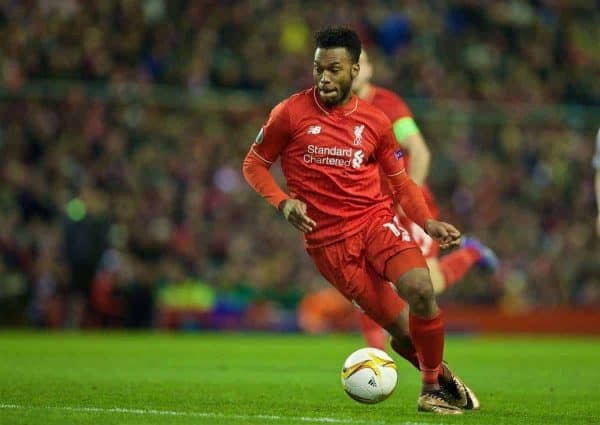 Daniel Sturridge was given an afternoon off by Jurgen Klopp against Palace at the weekend, as the striker continues to be nursed back from injury.
The 26-year-old has understandably looked a little off the pace in recent weeks – he was very quiet against Man City at Wembley – but he is a player United will really fear come Thursday night.
His pace and movement are bordering on world-class on their day, while his finishing remains one of the most ruthless in the country.
Given Sturridge's preference for dropping deep and occupying something of an inside-right role at times, left-sided centre-back Daley Blind is likely to be the man tasked with keeping the 26-year-old quiet.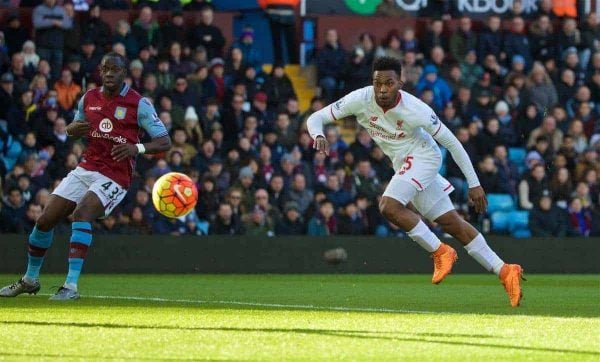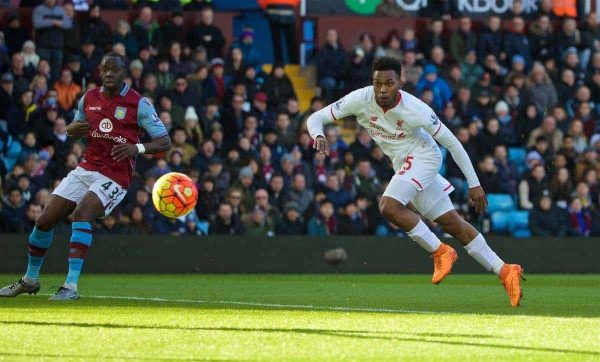 The Dutchman has been a very good signing by United, with his versatility, reading of play and cultured use of the ball all coming to the fore.
Although not a centre-back by trade, he has impressed there on the whole, and has been a big reason for his side's impressive defensive record in 2015/16.
Sturridge will know that he is coming up against a very intelligent player on Merseyside, and getting the better of him is vital.
Blind will have to decide whether or not to follow the Liverpool man when he drops off, and must also track his bursts into the box. It should be a fascinating duel between two very different footballers.